Klopf Architecture, Outer Space Landscape Architects, and Flegels Construction recently tackled the renovation of a classic mid-century modern home originally designed by Ellis Jacobs, an apprentice of Frank Lloyd Wright. Originally built by its owners, the 1960s home featured lots of exposed concrete and framing, giving it a rough industrial look.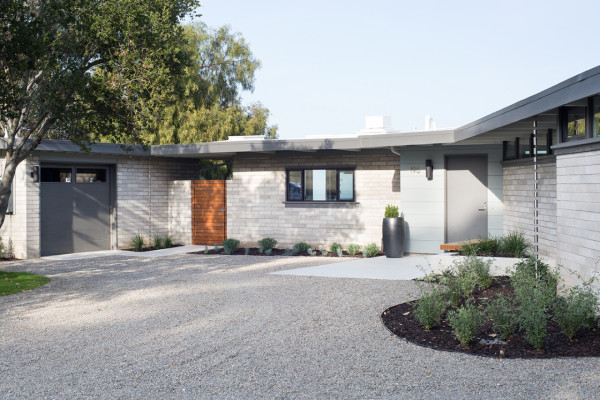 While the new owners loved the rich history of the home, they also wanted a more "finished" home and some modern updates, including improved energy efficiency and overall flow of the space.
They began by tackling more major renovations, like redesigning the kitchen and bathrooms to improve the overall quality.
They also covered a lot of the exposed concrete walls, insulated the walls and roof, and even installed a new heating system. The original intent of the exterior was kept, merely touched up with minor updates to make it more comfortable.
One of the major changes in the architecture is that they took out a large part of the kitchen wall to add in a rear living area, creating an open living area. The end result was a stronger connection between the interior and exterior, and opening up the incredible Bay Area views for the residents.
Check out a before shot:
Photos ©2015 Mariko Reed.