Coach brand hired NY-based OMA to design their brand new flagship store in Tokyo, Japan. Taking up the first two floors of the building, the store has a prominent corner location so the facade was key to the design.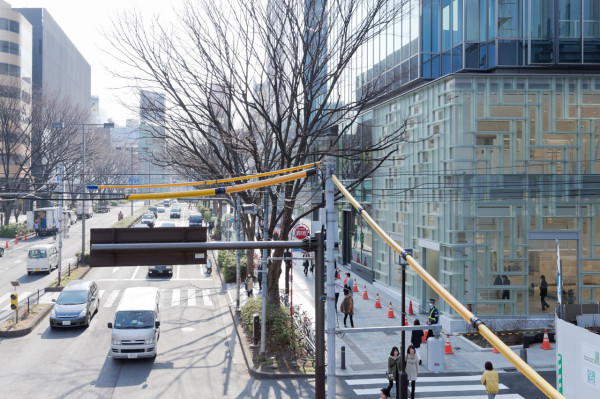 The facade is made up of 210 stacked display boxes that run horizontal and vertical to form a herringbone pattern. The boxes will be used to showcase the Coach merchandise, making the goods part of the facade as well.
It almost looks like a game of Tetris!
Each window panel frames a separate view of the outside.
OMA also designed the central staircase with its "floating" tower of display cases.
105 acrylic display units encase the stairs helping to draw the customers to the upper level.
Building the displays into the exterior walls and around the central point of the space keeps the customers surrounded by merchandise, while at the same time keeping the floor clear.
Photos by Iwan Baan.