Cold Picnic Sweaters Are Like Wearing a Work of Art on Your Body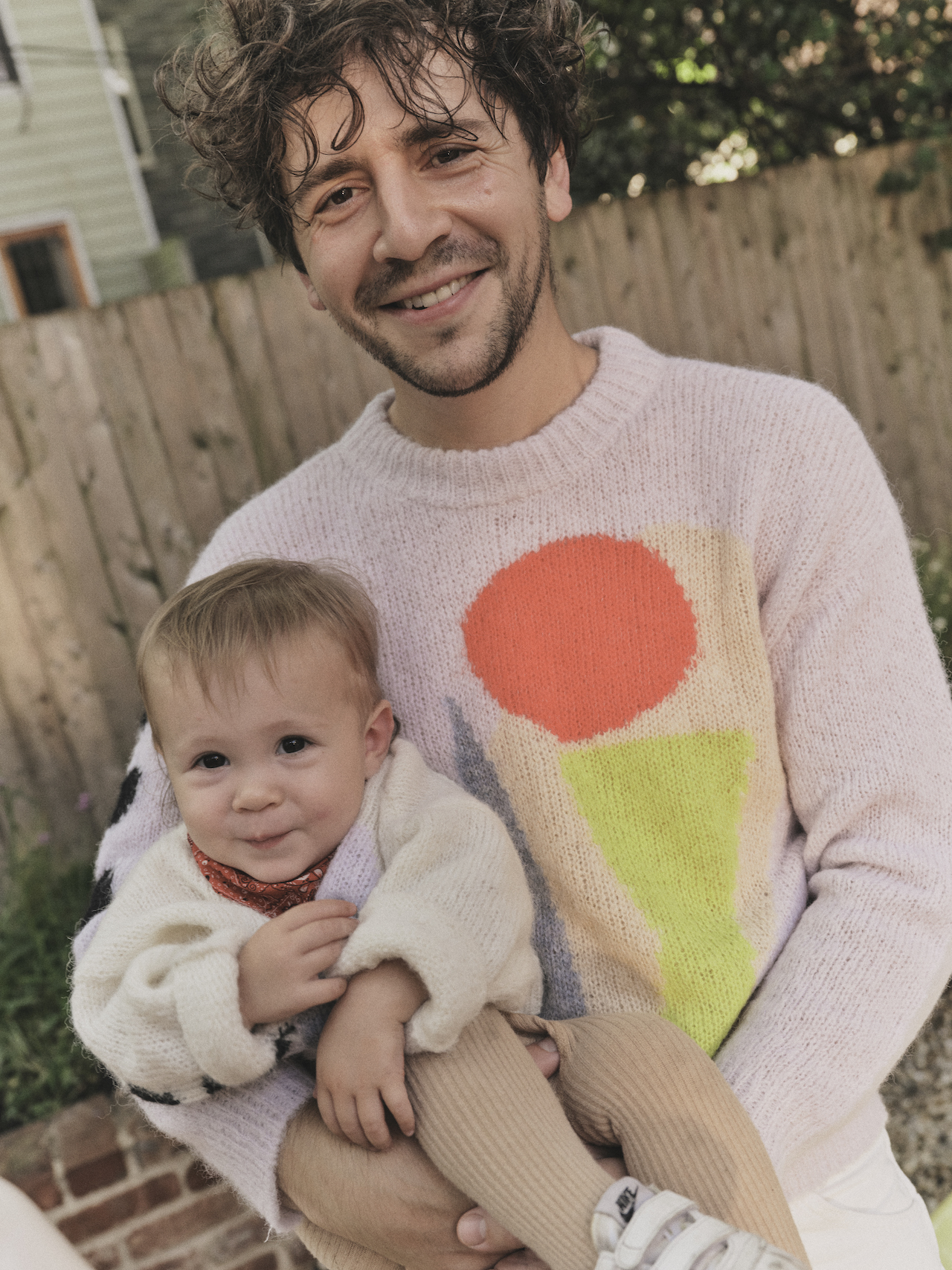 Cold Picnic Sweaters Are Like Wearing a Work of Art on Your Body
1/20 Photos
2/20 Photos
3/20 Photos
4/20 Photos
5/20 Photos
6/20 Photos
7/20 Photos
8/20 Photos
9/20 Photos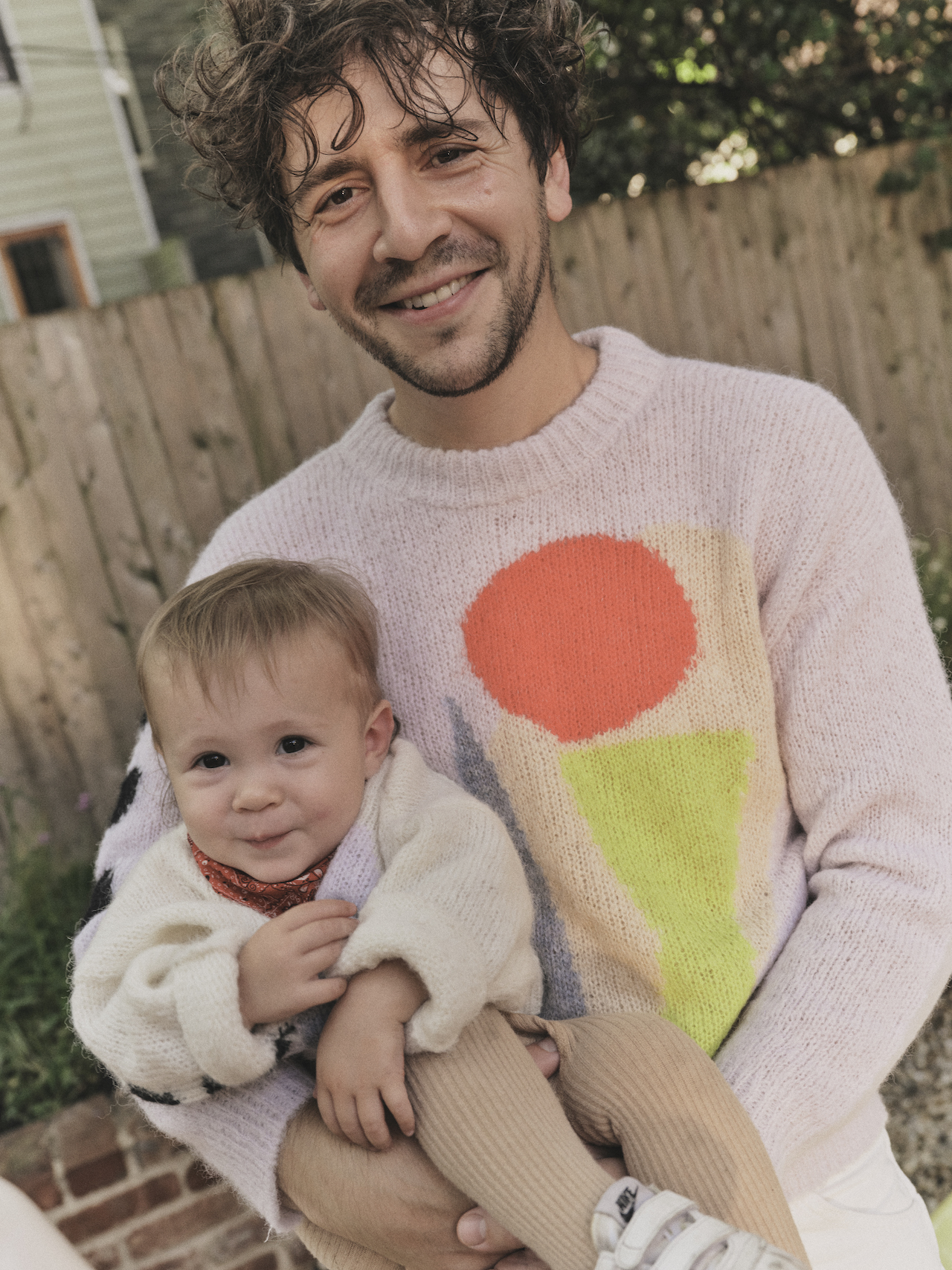 10/20 Photos
11/20 Photos
12/20 Photos
13/20 Photos
14/20 Photos
15/20 Photos
16/20 Photos
17/20 Photos
18/20 Photos
19/20 Photos
20/20 Photos
Brooklyn-based home goods company Cold Picnic is known for its vibrant designs that playfully pair shapes, colors, and patterns together into little (+ big) works of art. We're excited that you can now wear those designs on your bodies, with the brand's first ever sweater collection for kids and adults. By reimagining landscapes and objects found in those places – rocks, sticks, feathers – the brand created the abstract Affection Collection to celebrate where so many go to gather inspiration.
Founder Phoebe Sung considers Cold Picnic's rugs as maps of imaginary places and the new sweaters as souvenirs from those places. Explaining further, she says, "Children have such a generous way of viewing the world and finding magic in ordinary things – rocks, sticks, feathers. They want to touch and collect everything. And they are real storytellers when it comes to selecting clothes for themselves. They seem to construct their outfits like charm bracelets, everything choice specific."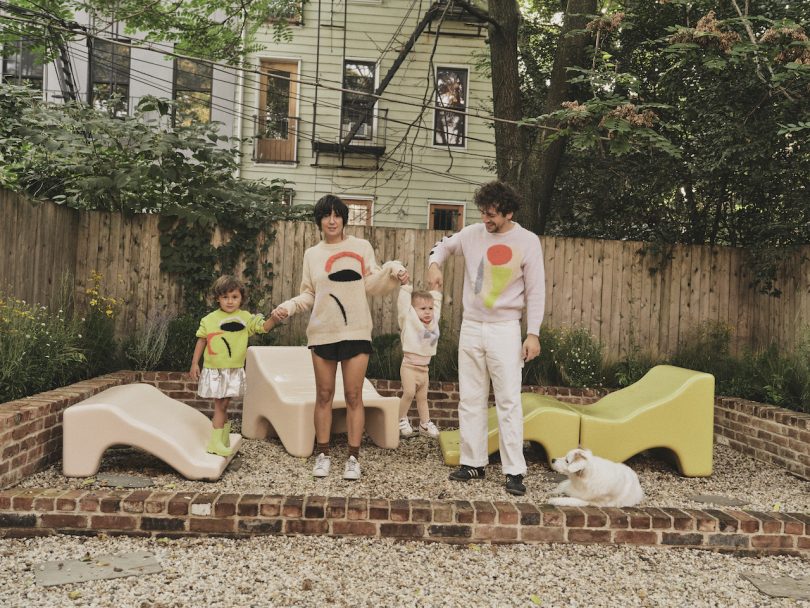 The sweaters also bring back a deeply personal time for Phoebe, who shares: "The initial inspiration was a desire to connect with our first child when she was born. During pregnancy I started wearing my husband's, especially his sweaters, and didn't stop. So the idea for the sweaters evolved from something that connects you with your loved ones to something that can connect you to future versions of yourself, regardless of changes in your body or your life."
The Affection Collection is made with high-quality, ultra soft Peruvian alpaca wool, a choice the brand made for its sustainability factor. Alpaca only feed on the tips of grasses and other plants and their feet are padded rather than hoofed, two facts that suggest alpacas are gentler on the landscape then goats or sheep. There are two colorways for each design – "I Like the Way You Think" in Lavender or Cream and "You've Got a Nice Face" in Acid Lime or Camel – and they each come in adult and child sizes.
For more information on the Affection Collection of sweaters, visit coldpicnic.com.
Photos by Kathy Lo.