Located in the Lafayette neighborhood of Guadalajara, Mexico, the recently opened Casa Fayette seamlessly blends a newly designed tower space with an early 1940s mansion to become a 37-room hotel that blends tradition with classical European details.
Hoteliers Carlos Couturier and Moisés Micha, the duo behind Grupo HABITA, hired Estudio5 to lead the transformation of the original Art Deco structure, which houses the hotel's common spaces, including the library, restaurant, and upper level pool and bar. The brand-new tower holds the guest rooms, patio, and multi-purpose event spaces.
Helping to integrate the new construction with the original facade, Estudio5 used a mix of concrete, steel, and drywall, along with finishes in iron, marble, wood, brass, various types of glass, and cement tiles for the floors.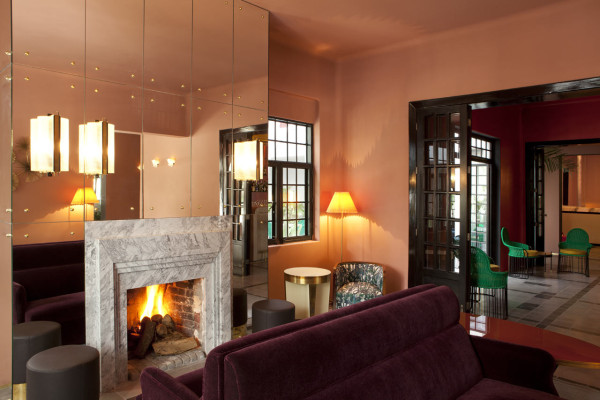 The Milan-based firm Dimorestudio took over the interior where they used both warm and cool color palettes that featured burgundy, salmon, and artichoke, which reference the colorful aesthetics of its location. The Art Deco-inspired spaces offer a "global eclecticism" meant to represent the ongoing changes in the hotel's neighborhood.
The rooms are defined by a soothing color palette of greens and blues, with panels of Mackintosh-inspired glass screens, polished marble floors, and highly polished wood, all paying homage to the Art Deco style.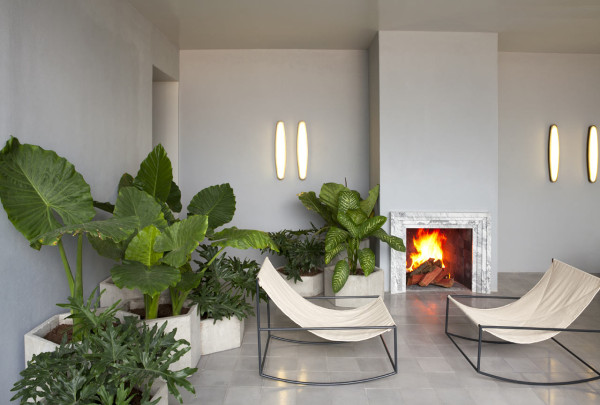 What: Casa Fayette
Where: Guadalajara, Mexico
How much? From approx. US $220 per night
Highlights: A vacation-worthy destination full of art and architecture and tranquil, Art Deco-inspired guest rooms.
Design draw: A combined aesthetic of Jaliscan design and classic European style, warm and cool color palettes, and an Art Deco vibe.
Book it: Design Hotels or email [email protected]
Photos courtesy of Design Hotels™.

Design From Around The Web