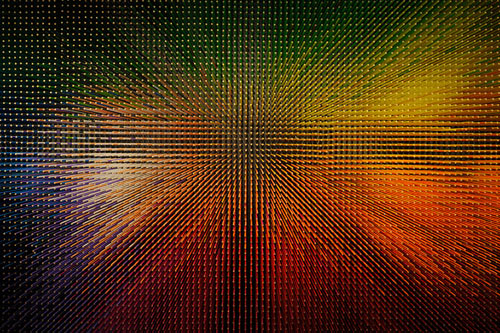 Remember when blackLAB Architects dazzled us with their wall mural made from 44,000 golf tees? Well, they're back with colourSPACE – a wall of 12,000 pencil crayons.
Watch the video to see the team painstakingly install the colored pencils (in 25 colors) and a bit of the exhibition the wall was used in.
The 14′ x 6′ mosaic wall was created with 12,000 colored pencils that mapped out a color gradient from black to white.
The installation was created as part of an exhibit at the Interior Design Show in Toronto. For whatever reason it was created, it's blowing my mind!