The Corkigami Chair, designed by Carlos Ortega Design, takes a flat material (cork) and much like paper, folds it (kind of like origami, hence the name) into a three-dimensional seat that you can actually sit in. Cork is quite flexible and strong at the same time and this chair decided to push both of these properties to the limit.
Four layers of 4mm thick cork are pressed flat together using a water-based glue. The shape is cut out, pulled together in place, and glued for extra strength.
The cork happens to be the same color as the oak wooden legs creating continuity. Four simple screws connect the seat to the legs.
Cork makes for a comfortable seat structure that not only supports your body weight, it conforms to your body as you lean back.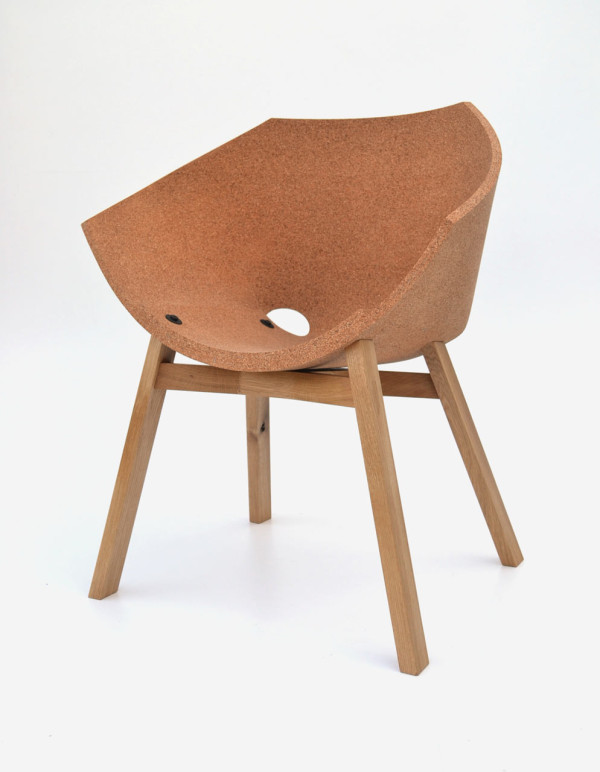 Cork is lightweight and is a sustainable material that can easily be recycled making it the perfect material choice.
The Corkigami Chair was exhibited at 100% Design this year.