In the coastal town of Nosara, Costa Rica, Studio Saxe designed an athletic center that is cocooned within a forest of trees. With an organic, irregular program of volumes that fill the spaces between the existing trees and wildlife, the trees were able to keep growing and The Athletic Center was able to nestle close to the existing vegetation.
The structure is made from prefabricated lightweight steel and then assembled on the property. This frame was then clad in reforested teak wood for added durability. A long roof overhang protects the interior from the sun and collects water for reuse in the building.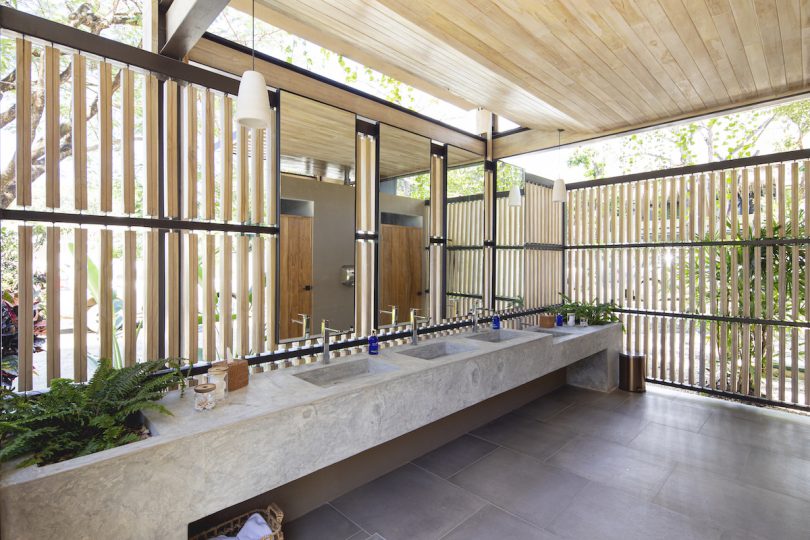 Photos by Andres Garcia Lachner.