The Cotodama Lyric Speaker might be the audio device every would-be pop star, karaoke-loving home vocalist has dreamt of at one time or another: a wireless audio speaker system with its own giant screen designed to display lyrics in precise sync with the music.
The Cotodama's large 22-inch translucent acrylic case serves double duty, housing a pair of embedded coaxial loudspeakers rated for up to 20 watts each, and more impressively turning its entire front face into an active LCD screen where song lyrics are displayed in real time to music it recognizes. Impressively, the speaker's "Lyric Sync Technology" recognizes the intensity and speed of songs played, adjusting the graphical of lyrics to match accordingly – slow and gentle for ballads, fast and bold for higher energy tunes.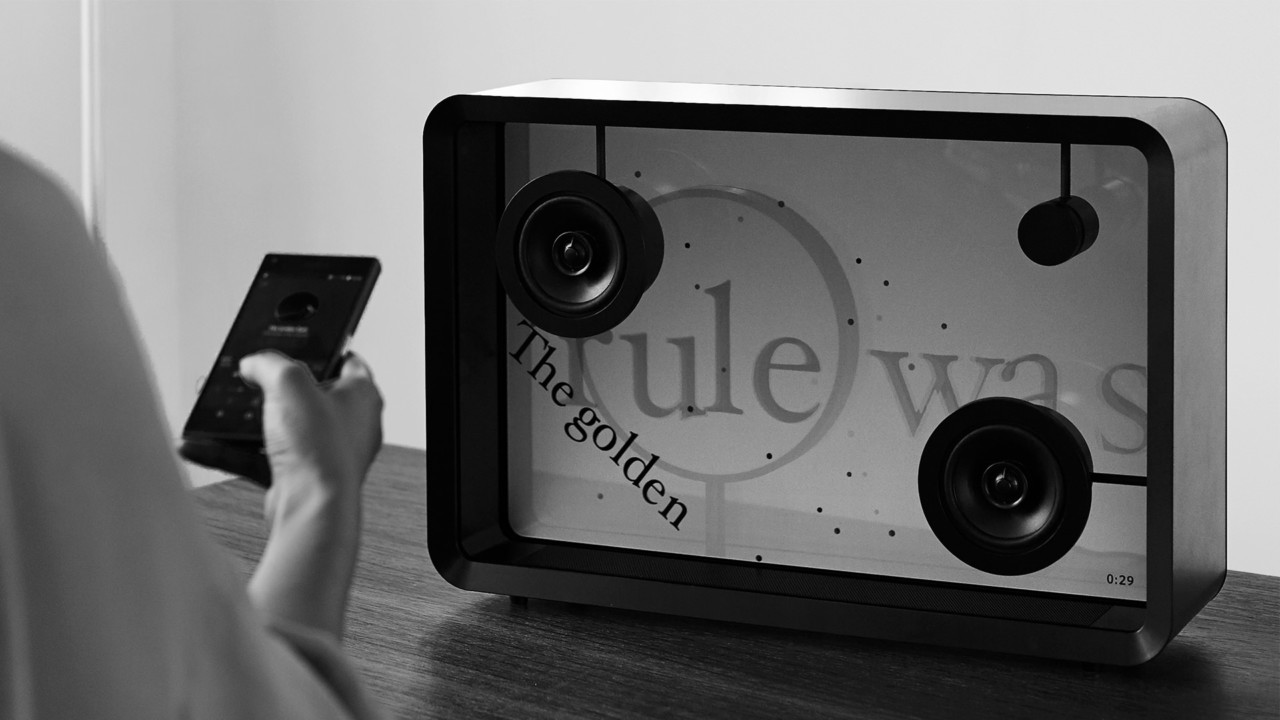 The Cotodama Lyric Speaker's sing-along magic is made possible by coordinating the speaker's built-in wi-fi connection with a compatible app (iOS and Android versions available), which in turn connects to Japan's largest lyric database to make all of your karaoke dreams come true. With a catalog of over two million songs, there's likely something you'll find to belt along with in either Japanese or English. Too bad there isn't yet an autotune option for people who can't hold a note.