Indrė Sunklodienė, of Interjero Architektė (InArch), is an interior architect from Vilnius, Lithuania who completed this 85 square meter (approx. 915 square foot) loft with a Scandinavian feel. The space, named Loft Town, was designed for a young couple longing for a cozy, modern interior and the finished product delivered that and then some.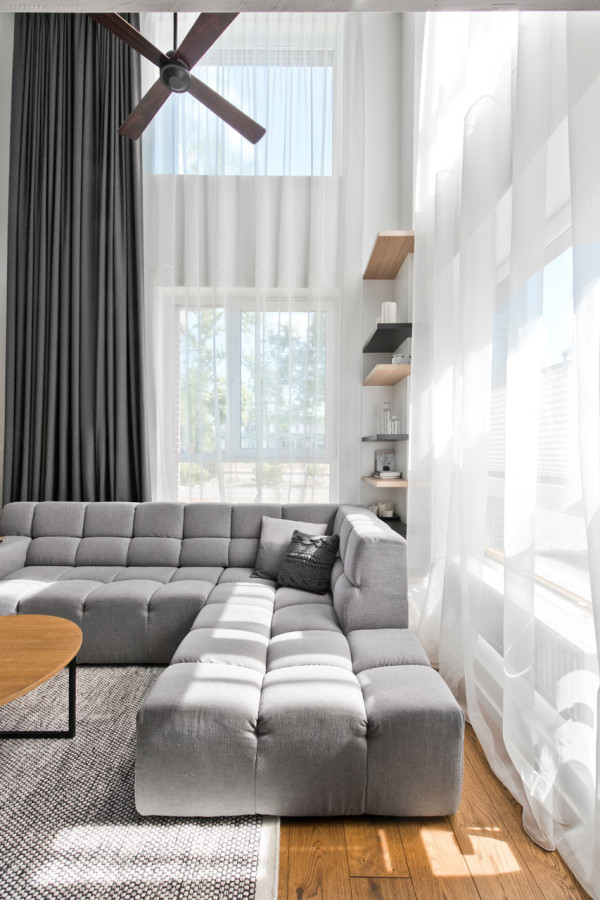 The double-height living room with windows on two sides brings in maximum daylight into the modest interior.
The ground floor houses the kitchen, dining, and living areas, as well as the entrance which is just behind the vertical wooden strips.
The color palette was kept fairly neutral with white walls, grey and black elements, and wood details, topped off with a bright turquoise chair and ottoman.
Just above the kitchen and dining area is the bedroom which rests behind floor-to-ceiling glass.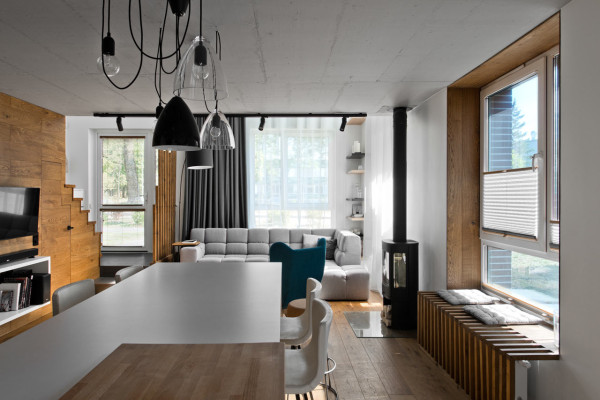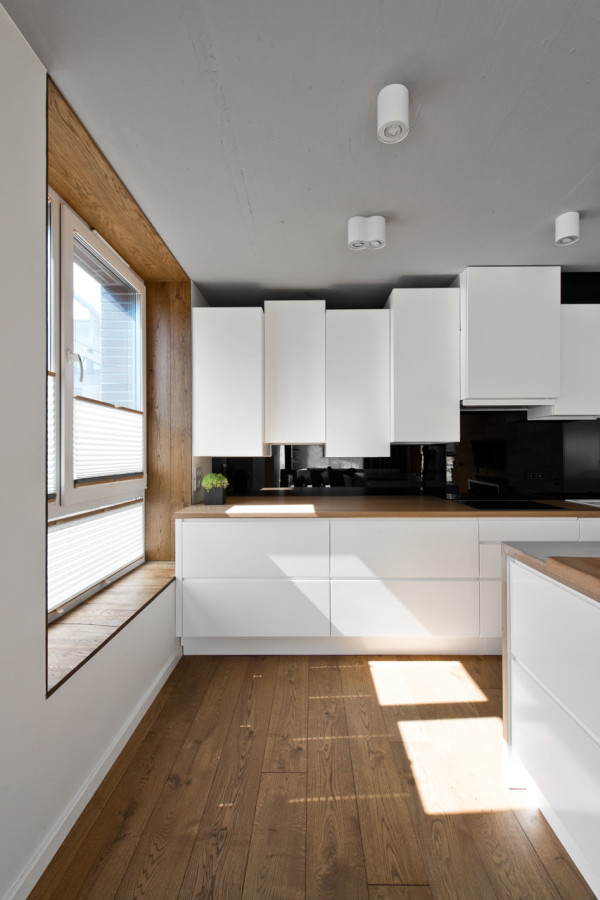 The kitchen cabinets are different sizes due to the boiler inside and the uneven wall, but it looks intentional.
The space under the stairs provides extra storage.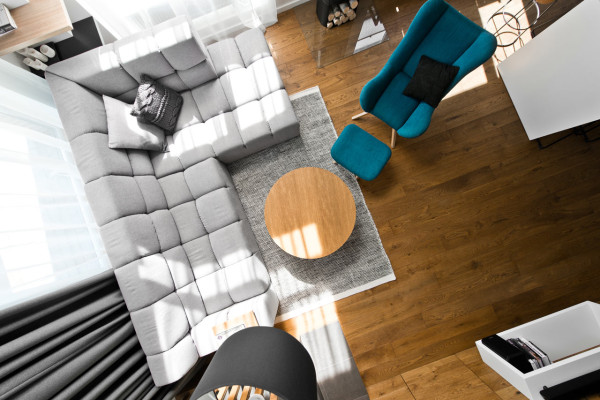 Upstairs, there's the bedroom, a work room, and a small bathroom.
A permanent headboard was designed to extend up the wall and onto the ceiling and it's even outfitted with lighting.
Photos by Leonas Garbačauskas.