Zazzle is an online retailer that custom manufactures products from artwork the client provides, making on-demand items they or others can purchase. The company recently moved into new headquarters in Redwood City, California that Studio O+A designed to reflect the company's handcrafted community and respect for artisanal values. The 90,000 square foot space is a balanced mix of high-tech necessities and handmade details, perfectly suited for this company.
Encasing the central elevators, an ancient Japanese technique of burning wood was applied to some of the planks attached horizontally. For the pattern, they mixed burned oak and unburned hickory from a strict template provided to the installers.
Adding a dose of nostalgia, they installed two cast-iron red London phone booths designed by Sir Giles Gilbert Scott in 1926. Each one weights 3,000 pounds and are fully operational.
The walls may be white, but they brought in plenty of color which is spread throughout each space.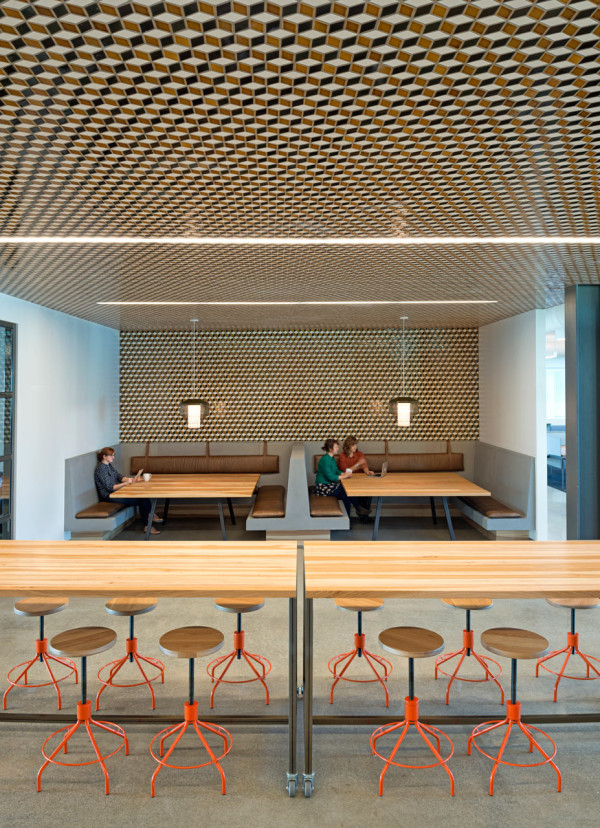 For the fourth floor break room, they chose a hand-fired, hand-sanded, hand-glazed ceramic tile that was installed on some of the walls and the ceiling above the tables.
A conference room (or poker room?) has glass walls and doors that retract up towards the ceiling, opening the space up.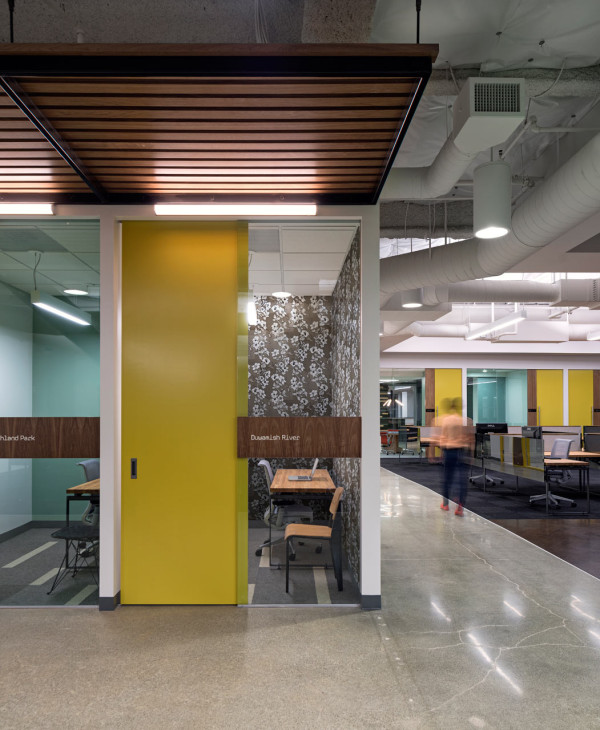 Photos by Jasper Sanidad.