Is it a stack of stools or a DNA molecule? Well, it's a stool that when stacked, looks like a DNA molecule. Crick, by Madrid-based Pedro Feduchi, is a stool made of wood making it lightweight and durable. The seat, made of poplar plywood, comes with three holes that make it easy to pick up and move around.
Each of the three legs are made of turned solid oak that widens as they get closer to the floor for stability. White spherical ends enhance the DNA look when stacked.
What's behind the name? Francis Crick, along with James D. Watson, discovered the structure of the DNA molecule in 1953.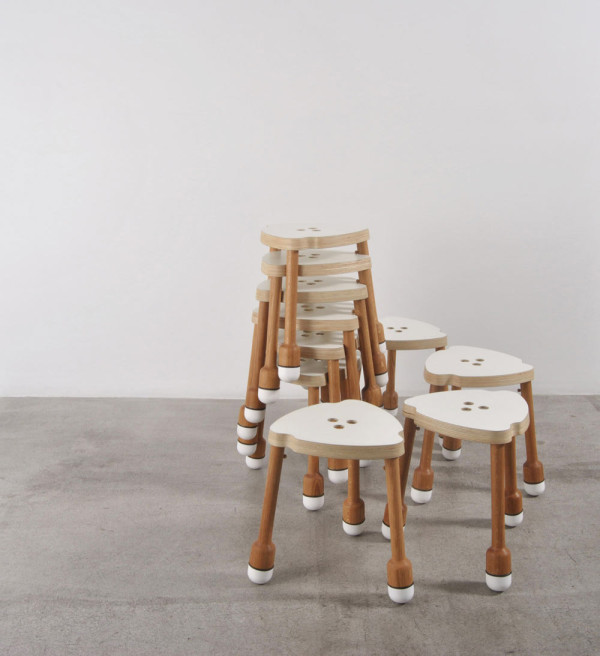 Photos by Elena Feduchi.