Fläpps is a modular shelving system, from AMBIVALENZ, that has a unique twist. It comes in various sized modules that have the same mounting mechanism, which allows the user to mix and match as desired. It reminds us a bit of creating a gallery wall with differently sized frames, only with shelving.
Each module in the Fläpps shelving system is a stand-alone shelf that can also be combined with each other. You can also stack up to five different shelves vertically, thanks to its creative mounting mechanism.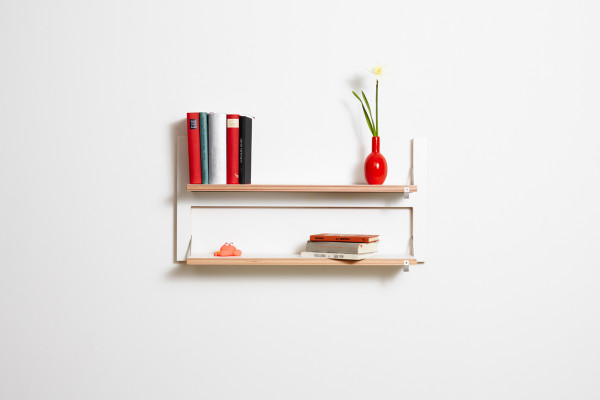 Cleared your shelves? Then you can also fold it up, and it blends seamlessly into the wall. If you're an artist, you can go one step further and turn it into wall art by painting it.