Ronan and Erwan Bouroullec were originally planning a series of tables for the home but instead created a new office system intent on making people feel more comfortable and relaxed. Designed for Vitra, Cyl is a collection of tables and sofas that are minimalist yet they have a homey vibe that does away with the stuffy feel most pieces of office furniture give off.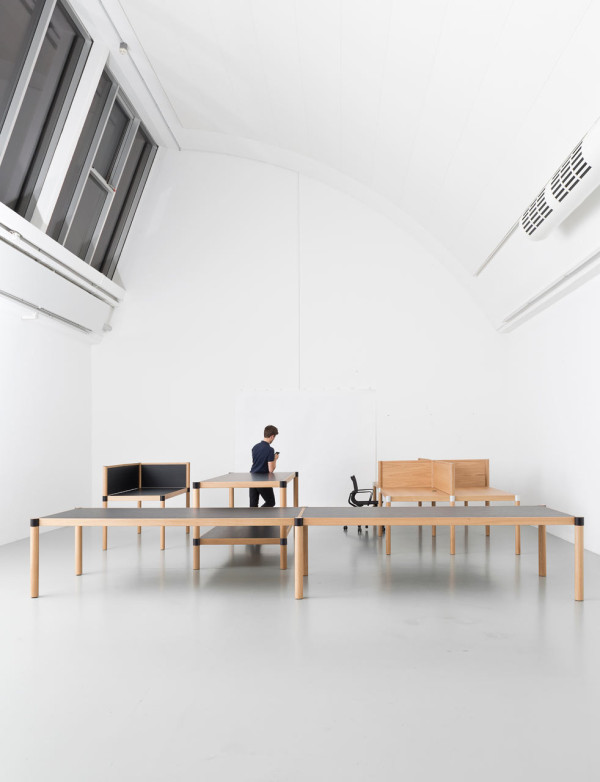 Made of solid wood, some of which is stained dark, the collection includes various types of tables and sofas with black cushions that will change the overall feeling and aesthetic of future offices.
Cyl was recently unveiled at Orgatec 2016 in Cologne.
Photos © Studio Bouroullec.