During London Design Festival 2017, British design brand Deadgood unveiled an eclectic collection of furniture, lighting, and furnishings, dubbed "Products with Personality". Working with various designers, as well as their in-house design team, Deadgood expanded their ever-growing roster of fresh products, along with launching new finishes to some older designs and releasing a new series of Pop Rugs. Take a look.
Pop Rugs, by Deadgood Studio, feature pastel shades and bold, graphic patterns, like polka dots, wiggly lines, and zig zags, inspired by artist Keith Haring and the Memphis Design Group.
Also designed by Deadgood Studio, the Spun Lights are a series of pendants originally released in 2011 and are now back with a new finish. Each fixture is made from spun aluminum and comes with contrasting interior and exterior powder coated colors.
The brand new Marra Tables are designed by SmithMatthias for Deadgood and they come in three different sizes, as a coffee table, low side table, and a high side table. They're made of Ash wood and are finished with clear lacquer or a light color wash.
Designed by David Irwin, the Setter Chairs come with either a hard or soft seat and back aimed to provide comfort while dining. Its cross brace construction increases durability, while the curved back extends to become an arm rest. If you look at the chair's profile, you'll notice that of a dog head, hence the chair's name.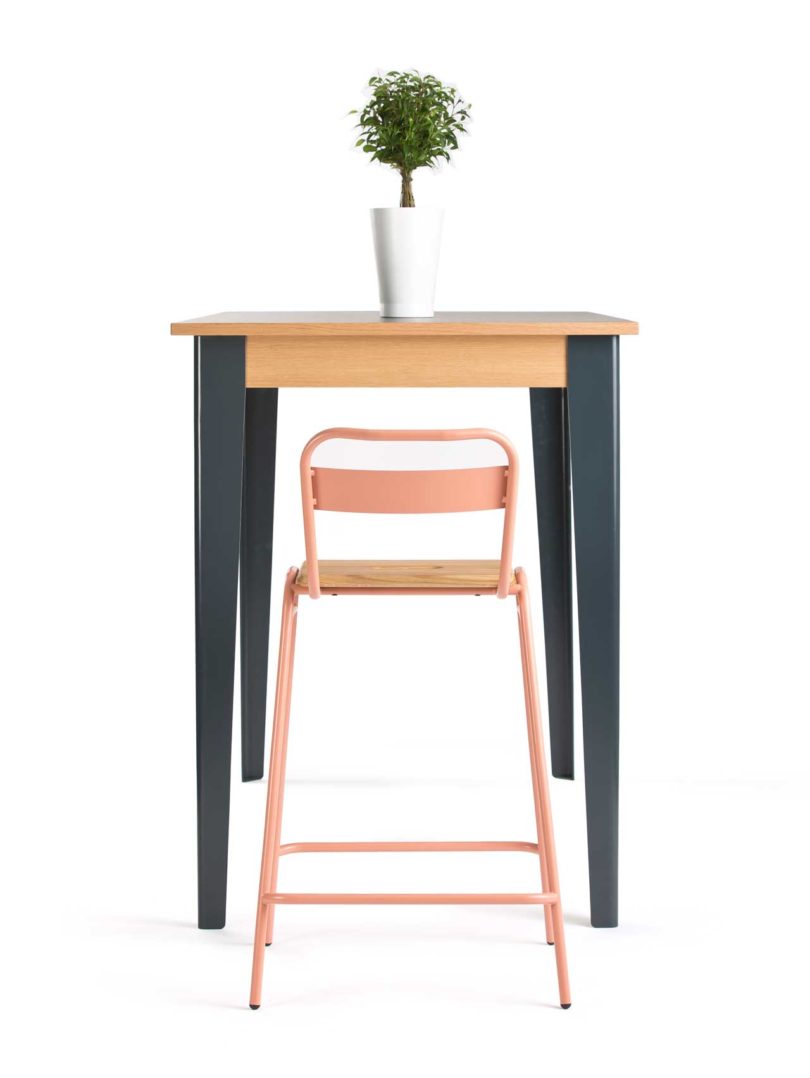 John Tree extends his collection of Tree Tables with the Tall Tree Table, which could work in office or home situations. The design was inspired by traditional farmhouse dining tables but given a modern spin with laser cut and rolled steel legs that contrast the tabletop.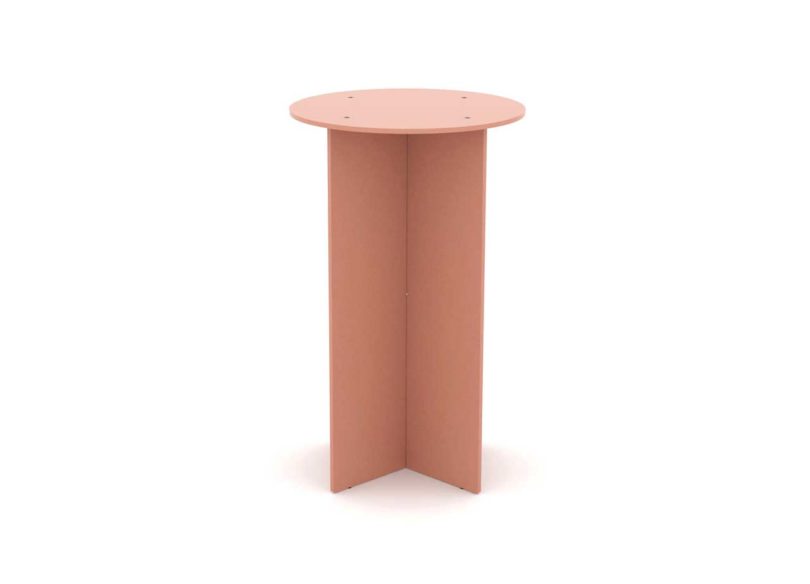 And lastly, Max Lamb's Anodised Tables now come in a variety of new shapes, sizes, and colors, giving the 2008 design a fresh update.
Deadgood is showcasing the collection at the Northern Design Festival this week in Newcastle Upon Tyne UK.