DEDRAFT Adds a Green Extension To Renovated London Home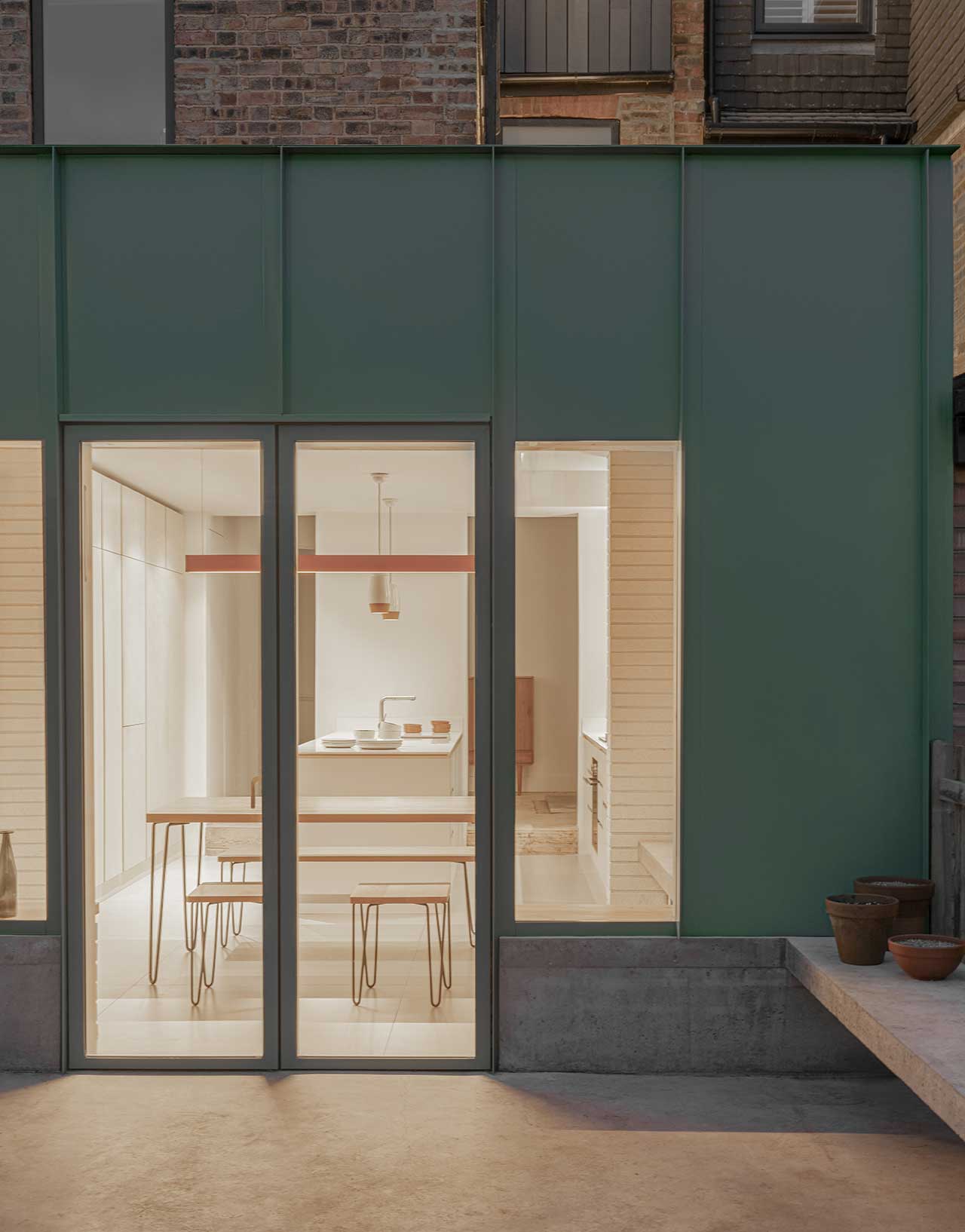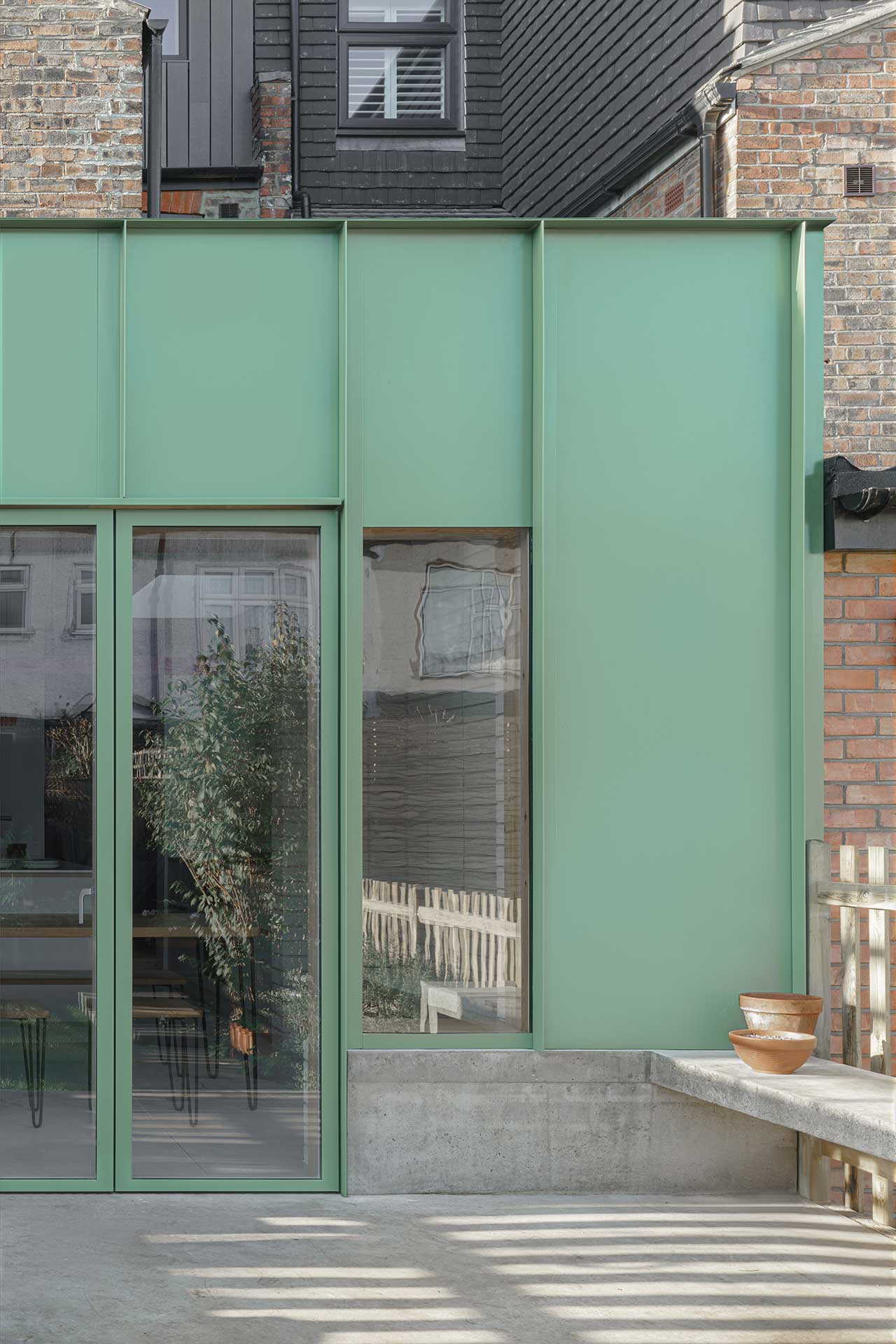 DEDRAFT Adds a Green Extension To Renovated London Home
1/28 Photos
2/28 Photos
3/28 Photos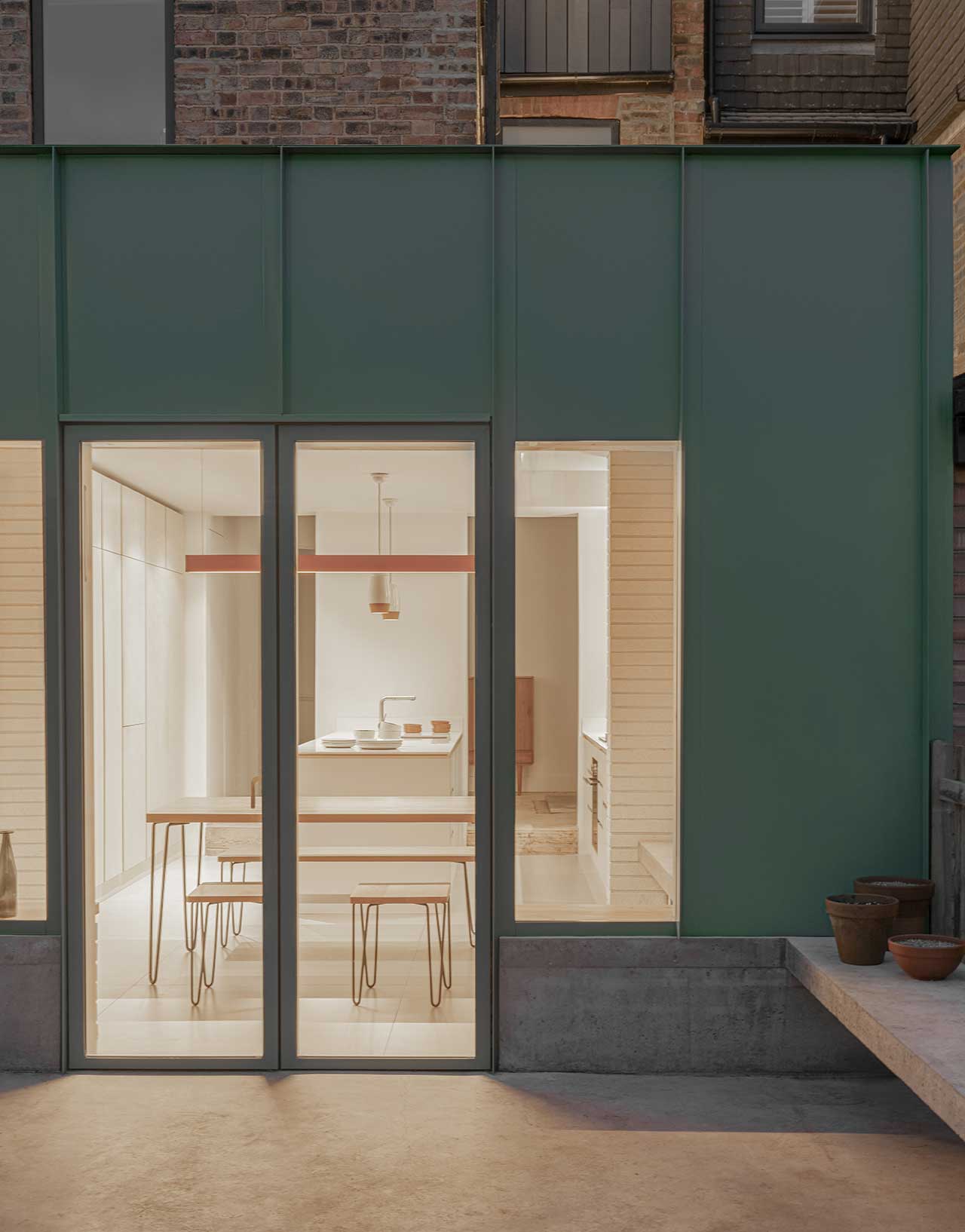 4/28 Photos
5/28 Photos
6/28 Photos
7/28 Photos
8/28 Photos
9/28 Photos
10/28 Photos
11/28 Photos
12/28 Photos
13/28 Photos
14/28 Photos
15/28 Photos
16/28 Photos
17/28 Photos
18/28 Photos
19/28 Photos
20/28 Photos
21/28 Photos
22/28 Photos
23/28 Photos
24/28 Photos
25/28 Photos
26/28 Photos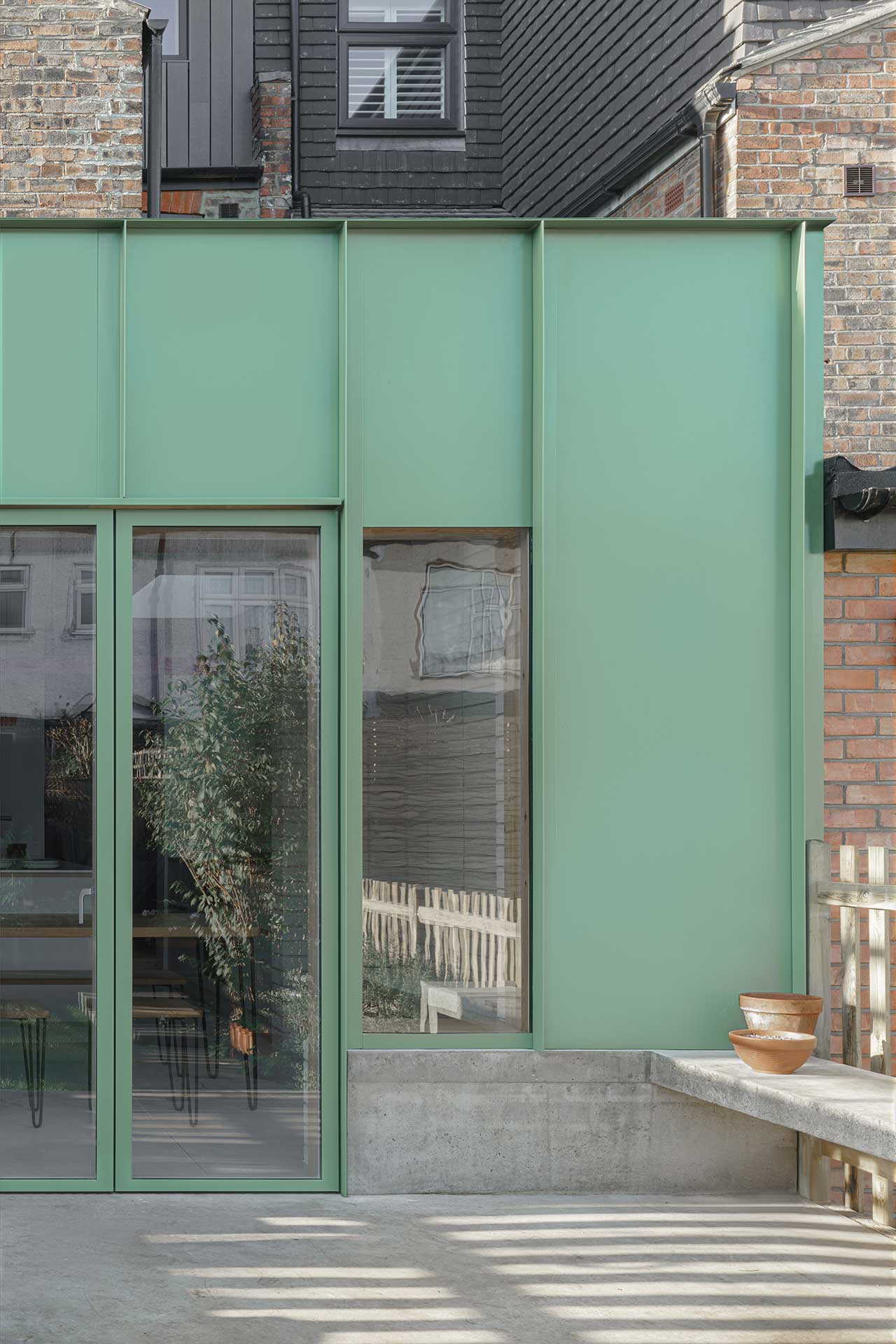 27/28 Photos
28/28 Photos
DEDRAFT recently completed the AR Residence project involving a renovation and extension added to a terraced Walthamstow house in London. The backyard offered enough space for a single-story, ground floor addition which also matched the depth of the neighbor's own addition leaving enough room for the garden to breathe. The creative owners, an illustrator and librarian, opted for a modern aesthetic that stands out amongst a sea of backyard extensions. Their love of the color green led to DEDRAFT selecting a matte dusty green to cover the custom folded aluminum panel system that wraps the new addition. Vertical fins pop out from the metal surfaces to add depth to the exterior facade while upping the character.
The extension rests upon a concrete foundation that continues out to form a patio with two built-in benches.
The added square footage allows for a new kitchen and dining room featuring exposed structural Douglas Fir ceiling joists. A skylight above brings natural light in, as do the windows and doors that connect to the garden, casting patterns of shadows and light throughout.
The new interior is outfitted in concrete floor tiles and pale grey concrete tiles on the walls, which become the backdrop for the light grey and birch plywood kitchen cabinets.
On the first floor, a new bathroom is moved towards the rear of the house with a window that naturally lights the green tiled space.
A new oak staircase connects the first floor to the converted loft space which now acts as an illustration studio.
Photos by Nick Dearden.