If you've never been to Portland, Oregon, you might already have some preconceived notions of what to expect from this little region in the Pacific Northwest. There are certain stereotypes about Portland that do play into the city's popular slogan "Keep Portland Weird" but after visiting Portland last year, I've learned that there's so much to this city underneath its part eccentric, part outdoorsy facade. This city has exploded in the last few years, gaining a wholesome reputation of a thriving hub for creativity and community. If you're heading to PDX, check out our travel recommendations below and skip the lines for Salt & Straw and Voodoo Donuts.
(Actually, grab those cones and donuts to go while you take on this itinerary. Those ice cream flavors and glazes really do live up to the hype.)
---
WHERE TO STAY
Yes, you can stay at the popular Ace Hotel and wake up early for that picture perfect lobby photo if you're so inclined – we won't judge you for it! If you're looking for something a little different, might we suggest these hotels?
The Jupiter NEXT hotel gives the same homey vibes as the original Jupiter hotel except this extension focuses on design, art and creativity. It's located adjacently to the original hotel and features The Gallery, a lobby and gallery space that's open 24 hours a day to showcase a rotating exhibition of artists and creatives curated by French artist and designer Francois Pascal.
For a more elevated experience, the Hi-Lo Hotel, an Autograph Collection hotel, seeks to combine Portland luxury with hometown comforts. Throughout the hotel and guest rooms, you'll find thoughtful touches like locally crafted Pendleton Woolen Mills textiles, custom art pieces, hand-painted wallpaper, and Maak Lab bath products. You can also shop at hotel's shop, The Merchant, for local Portland-made wares and crafts.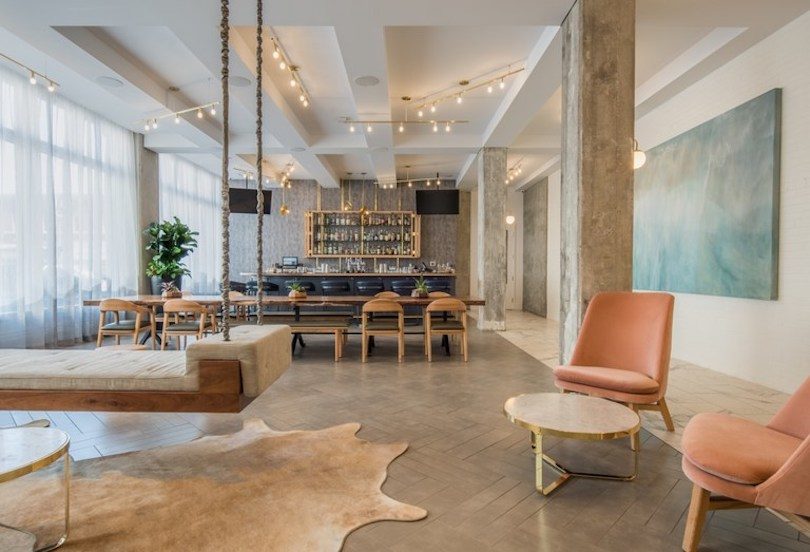 Other notable hotels: The Hoxton* / Tiny House Hotel (an eccentric hodgepodge of tiny homes that collectively make up the "hotel") / Canopy Portland by Canopy Hilton / Hi-Lo Hotel, Autograph Collection / Heathman Portland / Modera / Dossier Hotel / The Nines
*If you're going in late 2018, The Hoxton Portland is set to open and with a reputation as the "anti-hotel," we think it would be worth the wait to see what it is all about.
---
WHERE TO SHOP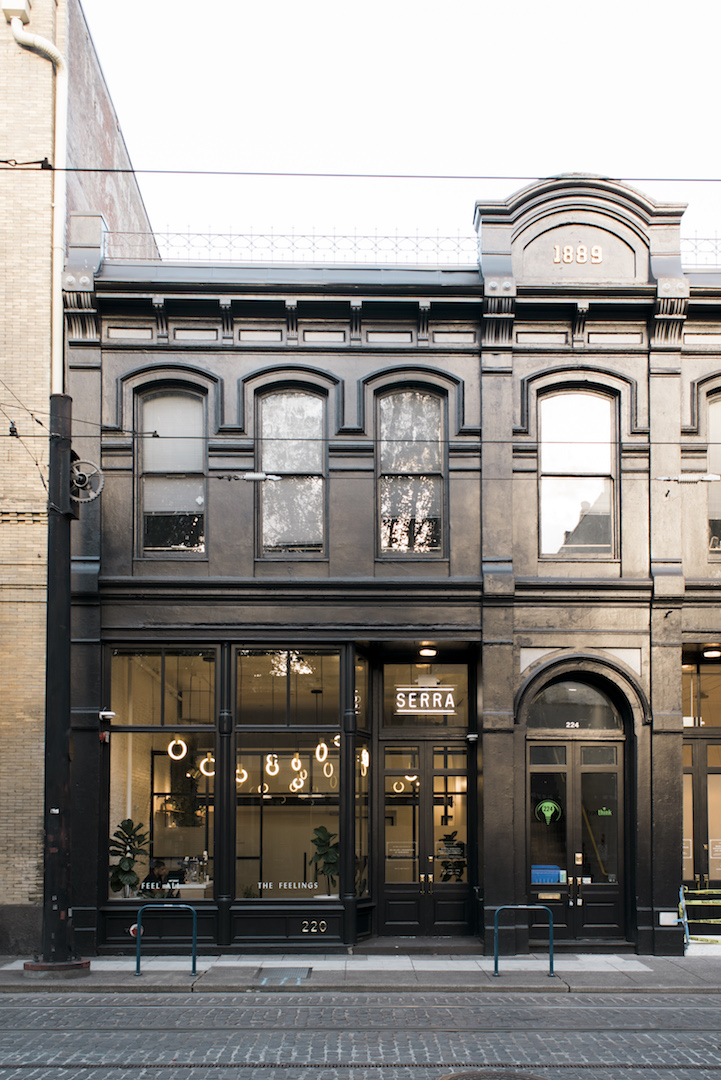 Hang on to your wallets because there's no shortage of independent small shops in Portland that are creating and curating an abundance of good design. In fact, we've featured some of them before: Serra, a high-end cannabis dispensary for the modern cannaseur, and Schoolhouse Electric, where the building operates as a storefront, headquarters and factory and includes a coffee shop, workspace and design library. Where else should you go?
Parachute, one of our favorite brands for indulgent bedding and bath linens, opened the doors to its Portland outpost last year and, in proper Parachute decorum, the store is beautifully designed by Jessica Helgerson Interior Design like you just stepped into your coolest friend's airy Victorian home. Get a feel for the linens in person and don't be surprised if you find yourself making an order when you get home.
There's a little piece of Scandinavia hidden in Portland at the Woonwinkel shop on Washington Street. Filled with all sorts of home + lifestyle goods from an A+ roster of brands and makers (Hay, Studio Gorm, Bend Goods, Ferm Living, Amigo Modern, Brian Giniewski and so much more), you'll most likely leave with something while exclaiming you want one of everything.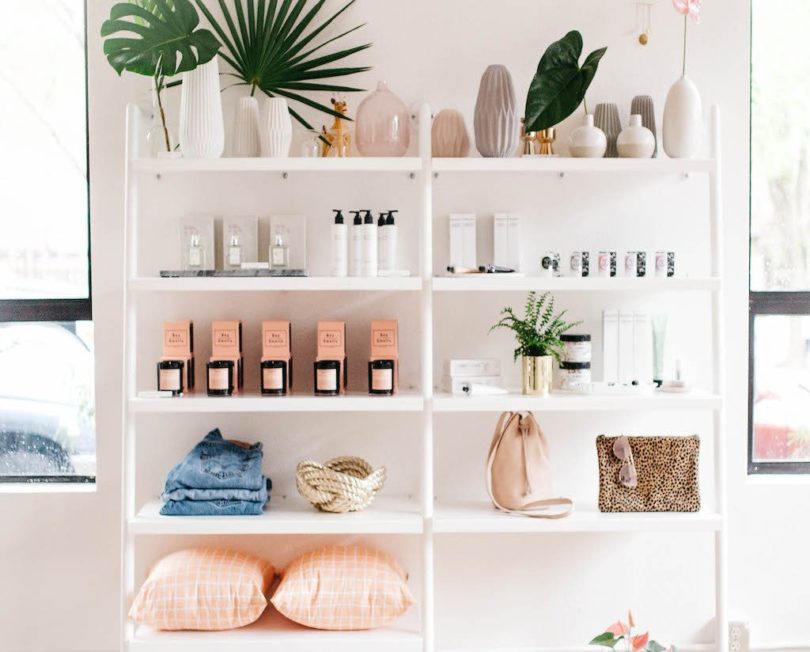 The Yo! store is a women, kids and lifestyle shop that focuses on premium vintage items as well as newer women's lines, colorful homewares and the best of European children's brands.
Little Otsu is one of those stores that is too cute not to stop into. While you wait for your name to be called at Pok Pok, walk across the street and peruse this store's selection of paper paraphernalia, Japanese writing utensils, and locally-made art prints.
Around the corner from Powell's City of Books, the world's largest independent bookstore, is North of West, another wonderfully curated shop that showcases some of the best Portland makers and designers like Pigeon Toe, The Granite and Tiro Tiro. Don't forget to check out the store's own label for effortless apparel.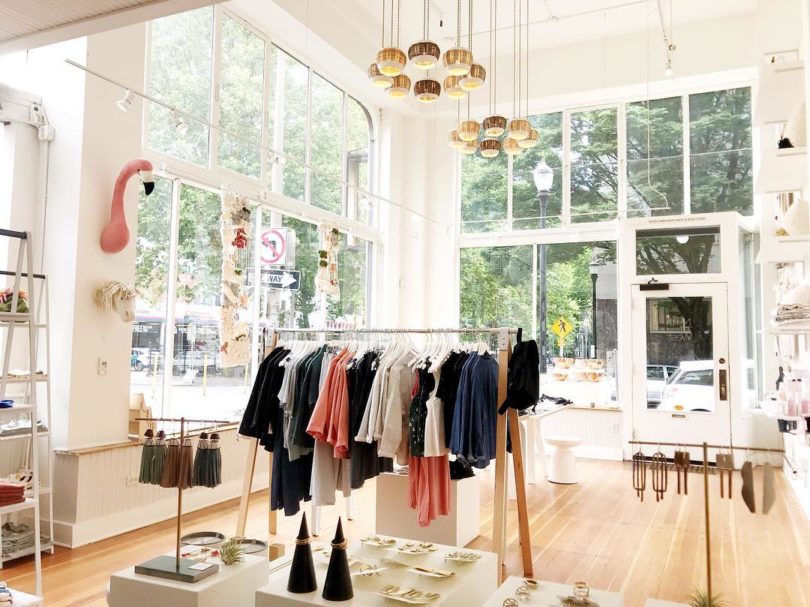 Other notable shops: Mantel / Spartan / Hive / Good Mod / Bridge & Burn / Make it Good / Frances May / Canoe / Cielo Home
---
WHERE TO PLAY
Go ahead and plug Multnomah Falls into your itinerary to cross off your bucket list. The waterfall is a nice site to see and is just a short walk away from the parking lot, or you can do a bike tour and bike there. For a more design-centric day, check out these following places, especially the next one.
Last year, Kengo Kuma unveiled an incredible expansion of the Portland Japanese Garden originally designed by Takuma Tono. The ample use of wood creates a warm, inviting environment as visitors check out the pavilions and galleries. Architecture/interior design buffs will gaze in awe as they start to take in the details of the garden, like the washi paper-covered sky lights and the modern, cantilevered cafe. If you've never been to the Nezu Museum in Tokyo (also designed by Kuma), the Portland Japanese Garden will give you almost the exact same experience.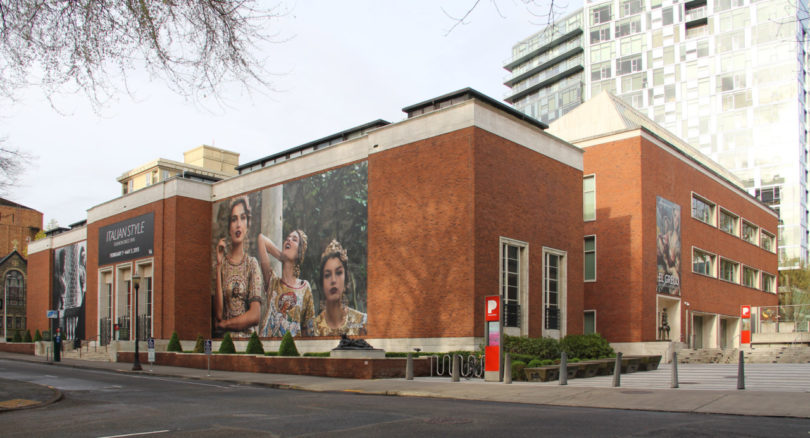 For museum goers, the Portland Art Museum rotates special exhibits that cover everything from classic car designs, Egyptian history, and Japanese ukiyo-e art. You'll find works by Alexander Calder, Pierre-Auguste Renoir, Roy Lichtenstein and Claude Monet as well as modern & contemporary collections.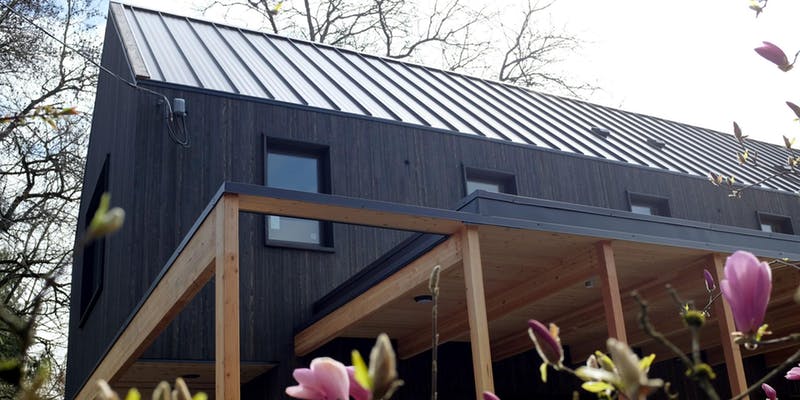 If you happen to be in Portland when the Modern Architecture + Design Society's Modern Home Tour comes to town, it might be worth it to grab a ticket if you love checking out modern homes in different cities and environments. It's an all-day event and a self-guided tour, so that you can go at your own pace and meet the creative minds that designed these awesome homes.
2018 is the inaugural year of the Open Haus Market, a new marketplace for designers and design lovers curated by Immaculate Space. If you're in Portland on September 16th, this free event will showcase artisans and designers from all over the PNW, ranging from a variety of industries from lighting, furniture, textiles, ceramics, glass work, sculptures and more. Learn more about this new event here.
Other notable sites/events: PDX Contemporary Art / Design Week Portland
---
FINAL WORDS
Prior to visiting Portland, I didn't expect to love the city as much as I did, partly due to the abundance of photos in my Instagram feed from friends who were visiting and, seemingly, all had the same experience of waterfalls, Thai food, local donuts, hip coffee shops and waffle ice cream cones. However, after walking around downtown Portland, the Pearl District and Nob Hill and seeing Portland celebrate community, creativity and diversity in person, the city has solidified itself as one of my favorite cities to visit in the states.
Also, I've said it before but I'll say it again: the best fried chicken you'll ever have will be at Screen Door. Enjoy your stay in Portland!