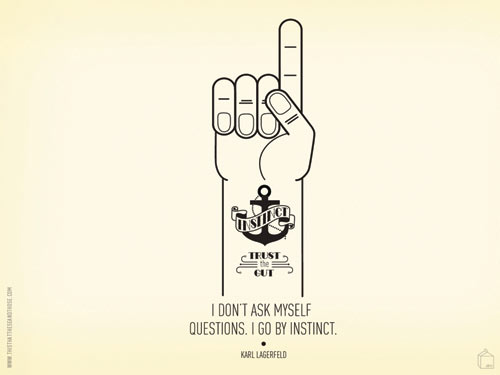 Fall is finally here! And with it comes a new Designer Desktop wallpaper for October. This one was created by our contributor and talented designer Crystal Chou. I'm not sure all the quotes out there attributed to Karl Lagerfeld ever passed from his lips, but regardless this is a good one.
Click on the size below to download:
1024×768 \\\ 1280×1024 \\\ 1680×1050 \\\ 1900×1200 \\\ iPhone
If you are interested in being involved in our Designer Desktop project, please email us at [email protected] with more info about your design/art skillz.