Diamonds is a series of hanging pendants designed by Sylvie Meuffels for JSPR that cross industrial with a bit of classy elegance. Much like the stones they're named after, these eye-catching lights will shine from the ceiling they hang from.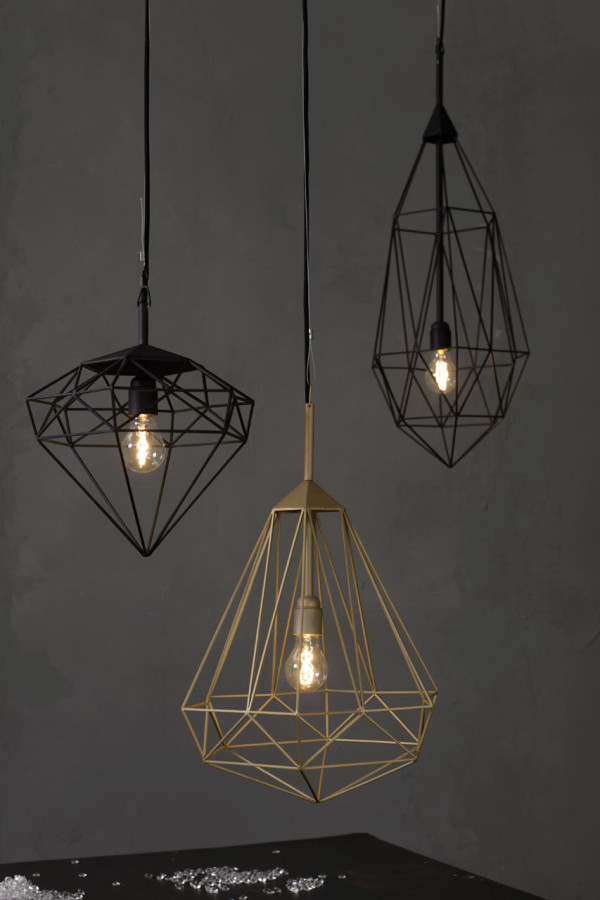 There are three geometric, diamond-shaped variations to choose from and the metal cage frames are made from powder-coated steel in either black or gold.
Photos by Lisa Klappe.