BAO BAO ISSEY MIYAKE and N&R Foldings have joined together to create a futuristic bag named Distortion. The irregular shaped bag is constructed of triangular pieces attached to a kind of mesh material that through a series of steps transforms into a three-dimensional bag.
The rigid triangles laid out on the flexible material give the bag its faceted, organic shape. With the help of metal pins, the bag stays together for you to use.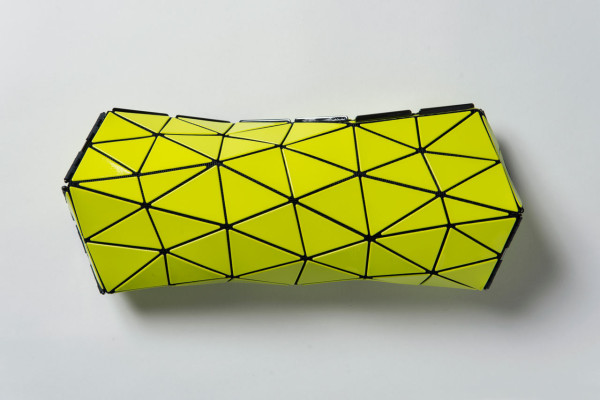 Photos by Issey Miyake, via v2com.