DMTV Milkshake: Masquespacio on Channeling Play in Shape-Shifting Design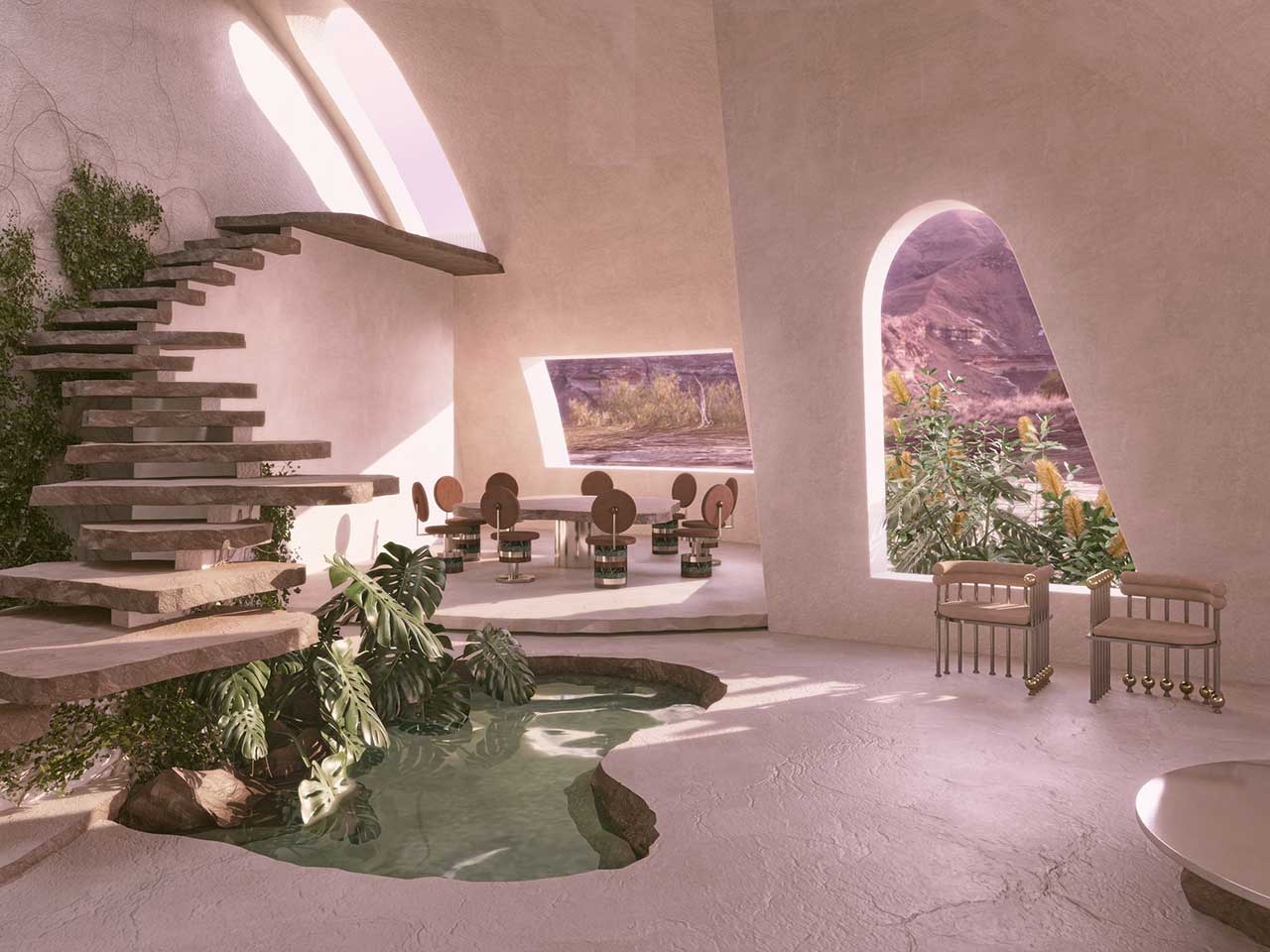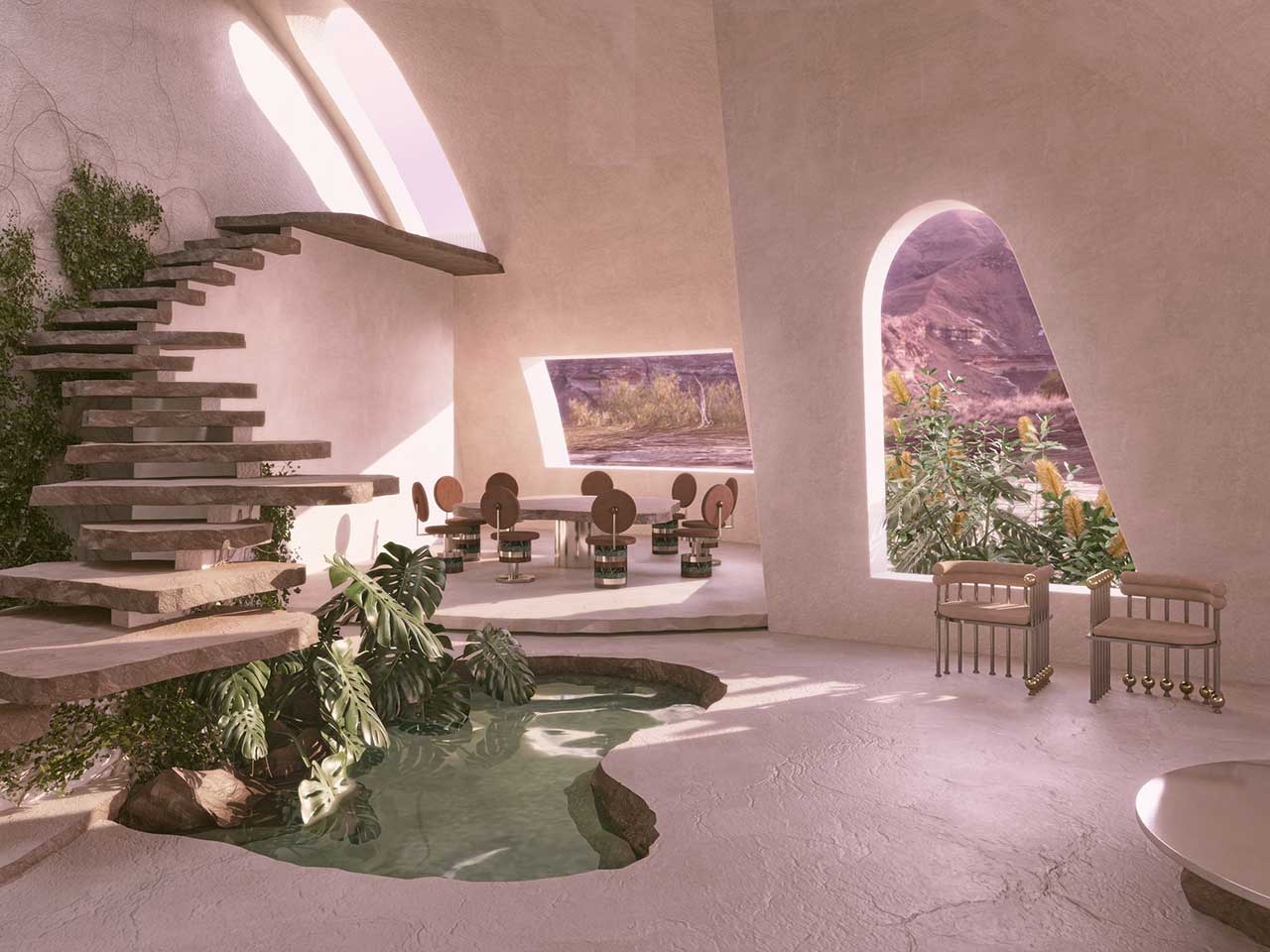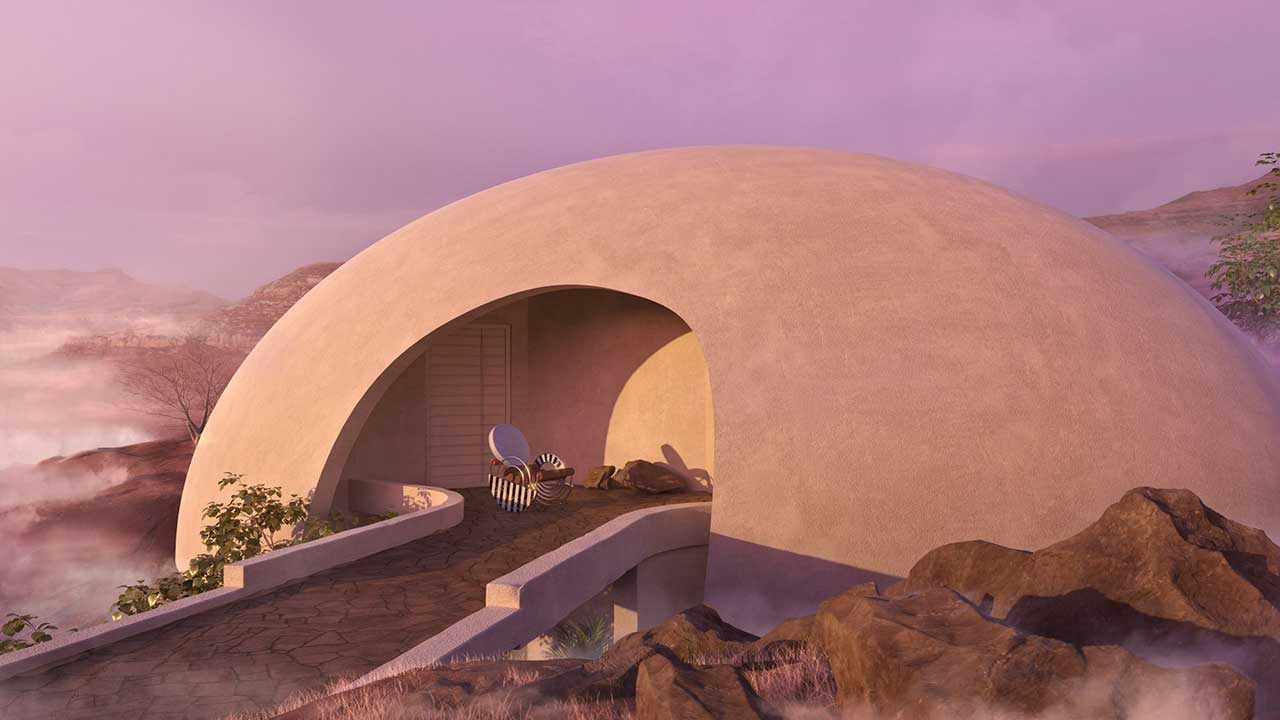 DMTV Milkshake: Masquespacio on Channeling Play in Shape-Shifting Design
1/5 Photos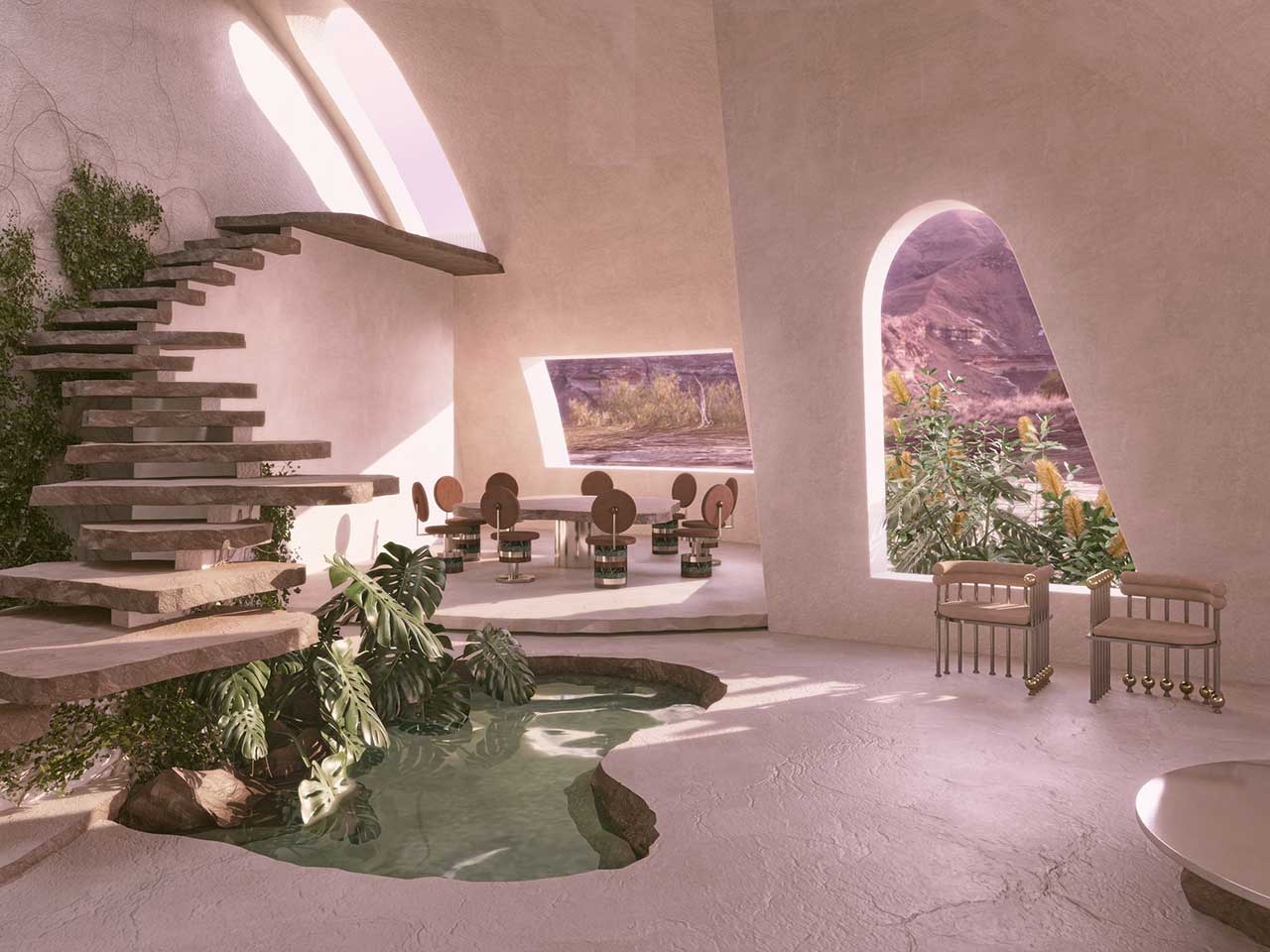 2/5 Photos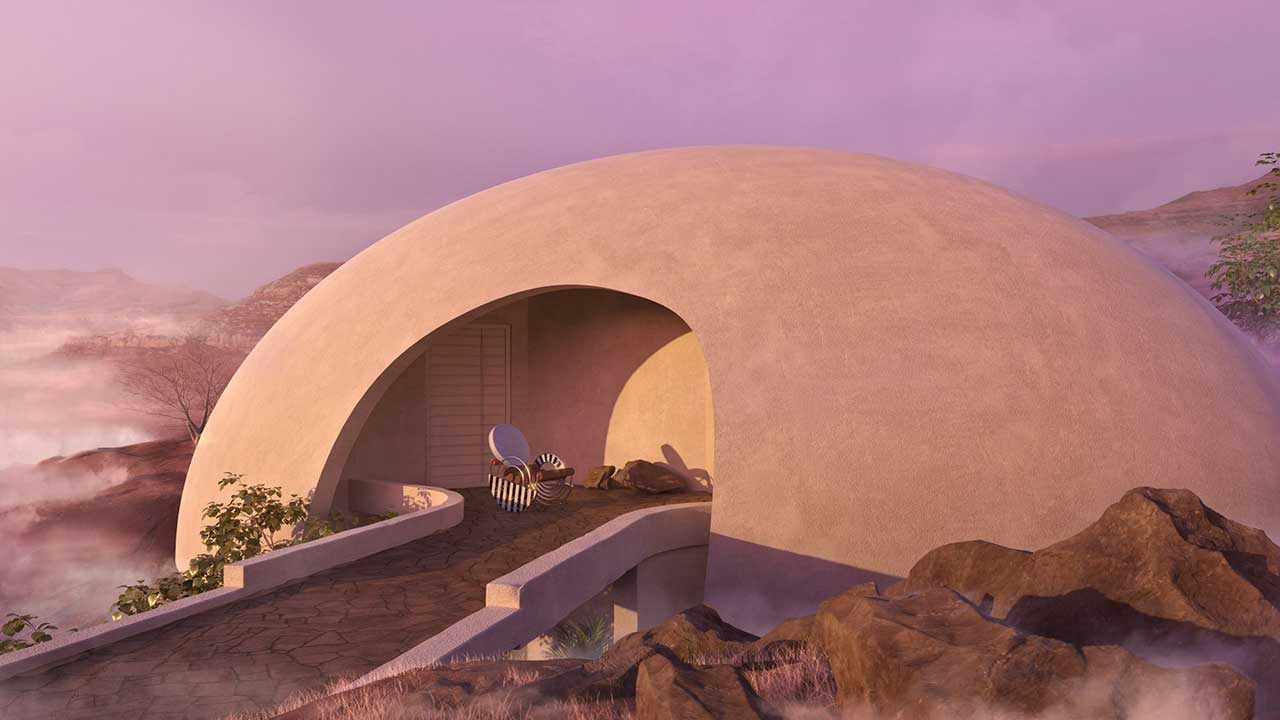 3/5 Photos
4/5 Photos
5/5 Photos
This week's DMTV Milkshake guests are the co-owners of the Valencia, Spain-based creative studio Masquespacio: creative director Ana Hernández and Christophe Penasse (who, in his words, handles "everything else").
Masquespacio has won awards, commissions, and press notice worldwide for its playful, energetic projects in Spain and elsewhere, emblemized by the jaw-dropping interiors of La Sastrería, in Valenica's Canyamelar-Cabanyal neighborhood. Undulating waves – in the flooring and with ornaments hanging from the ceiling – reference the restaurant's seaside location and the centrality of seafood, while an explosion of dynamic tile in the bar echoes the neighborhood's built environment. Plastic chairs in the bar space – which recall the chairs that neighbors along the street outside will pull up to chat – further dissolve the line between indoor and outdoor space. It's a joyful, happy space – an exemplar of the Masquespacio worldview.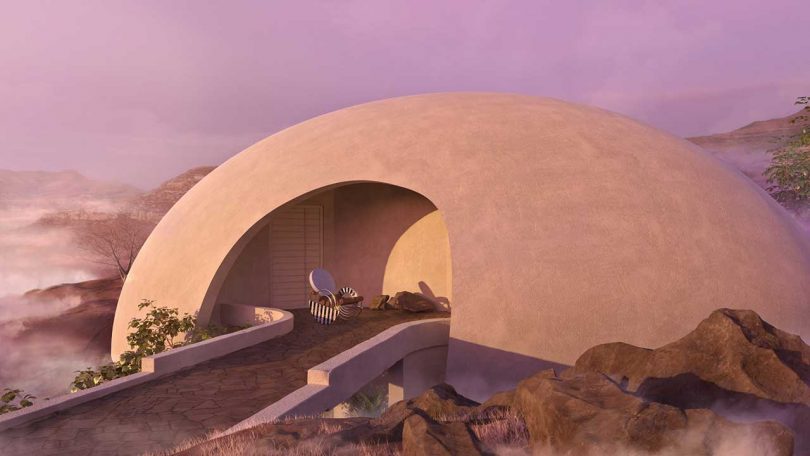 In this Milkshake, we talk to Ana and Christophe about Masquespacio, and about launching their latest venture: the product-focused offshoot Mas Creations. You'll see several of their new pieces in this video, including a green ceramic cookie pot (from which they'll pull the questions we sent them) and a sample from their collaboration with the five-year-old Spanish brand Hoff. "The nice thing about collaborating [with Hoff] was that the collection was limited to 500 pieces – the people that bought the sneakers bought something that only they would have," Christophe says. "They wouldn't need to treat it special because if it gets damaged, they can buy it again. It's a limited edition, but it's not an expensive edition." (Editor's note: This is true but sad, because the inexpensive, limited-edition shoe has sold out, without any firm plans yet for a new run.)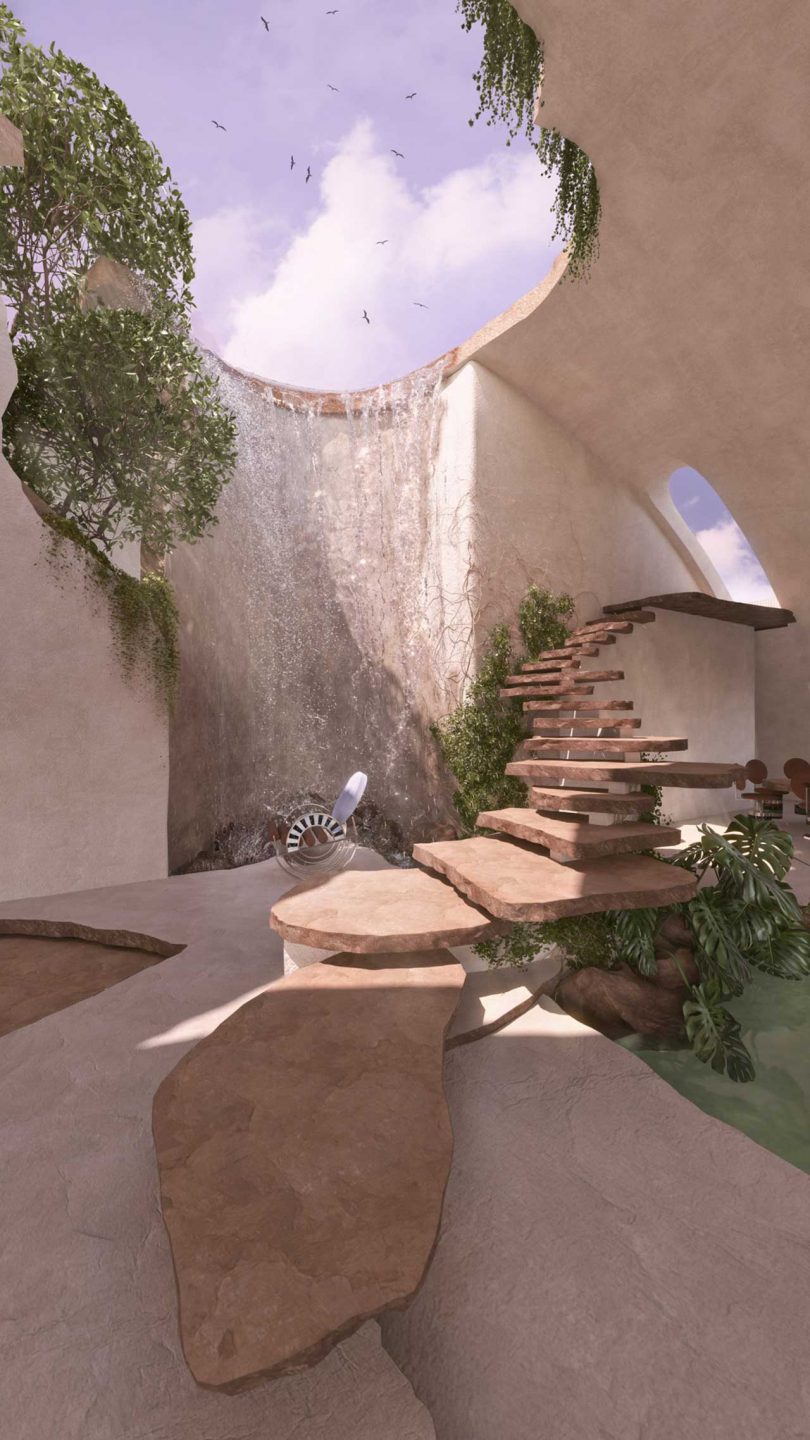 Also in this Milkshake: the materials they're most excited to work with, their favorite collaboration, and how "childish rebellion" figures into their work: "We never stopped being rebellious," Christophe says. "We need to be unique and we need to be different and that's our way of working." Tune in to see the hyper-imaginative results of that working philosophy.
Diana Ostrom, who has written for Wallpaper, Interior Design, ID, The Wall Street Journal, and other outlets, is also the author of Faraway Places, a newsletter about travel.
Milkshake, DMTV (Design Milk TV)'s first regular series, shakes up the traditional interview format by asking designers, creatives, educators and industry professionals to select interview questions at random from their favorite bowl or vessel. During their candid discussions, you'll not only gain a peek into their personal homeware collections, but also valuable insights into their work, life and passions.