This cabin located in Washington state, makes me long for a place with no strip malls… the wilderness, perhaps?
Located on Orcas Island in Washington, the Doe Bay Cabin by Seattle-based Heliotrope Architects is a modest sized (1000 square feet) cabin for a young family who has been traveling to the area for many many years. As their vacation home, the budget was also modest, and Heliotrope catered to that by using readily-available prefabricated building elements, specifically structurally insulated panels. But forget the construction for a minute… I think I'm in love with that bathroom.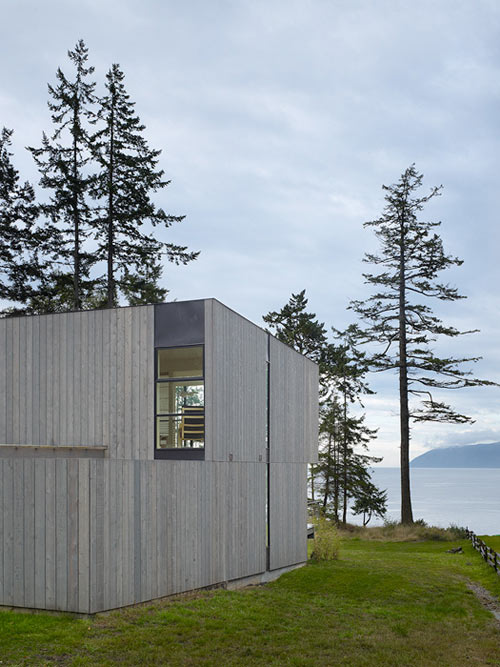 Photos by Benjamin Benschnieder.
[via ArchDaily]