Over the last 25 years, designer Sebastian Bergne has amassed a collection of self-produced objects and during this year's London Design Festival, he'll be exhibiting 25 of them. Part of that 25 Years of Editions exhibition is the brand-new Drop Jug, which was designed as a tabletop container for everyday use for water, tea, juice, or wine.
The droplet-shaped glass pitcher is comfortable to hold when it's time to pour and its open neck makes it easy to fill and clean. Drop is available with an acrylic lid, in either black or white, that also works as a coaster to prevent staining your counter or table.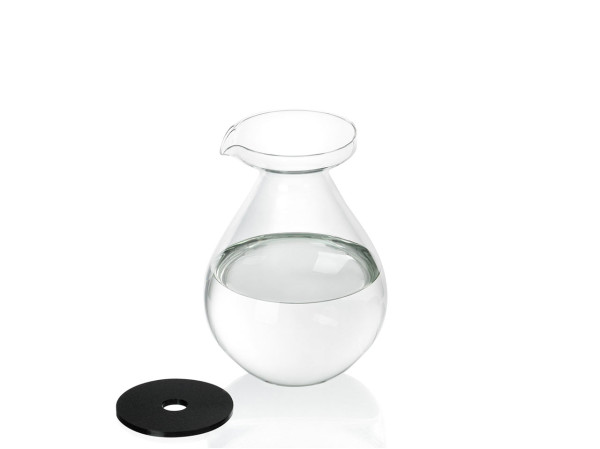 The 1-liter Drop Jug is handmade in the Czech Republic out of heat-resistant borosilicate glass.