Dulwich Residence is a minimalist home located in Montreal, Canada, designed by Naturehumaine. Situated near Montreal's south shore, the clients wanted a contemporary extension that would coexist with their existing 1920's residence. The extension and existing structure are separated by a glazed volume where the vertical circulation of the home is situated.
The original structure would also undergo reorganization in order to meet the requirements of the clients. The entry and living room comprise the ground level while the children's quarters are located on the upper level. In addition, the communal areas on the lower level are connected by a series of three double-height spaces, while the more private areas are located on the second floor.
The extension itself is composed of two intertwining volumes with a brick volume forming the base, and a steel clad volume on top that projects into the backyard. A resting area dubbed the 'sleeping basket' is located within the projection, and is framed by a large window that overlooks the foliage. This area is used for relaxation as well as a children's play room due to its transparency from the kitchen and dining spaces below.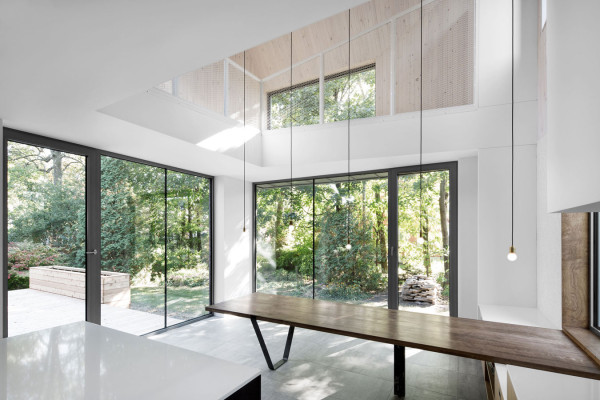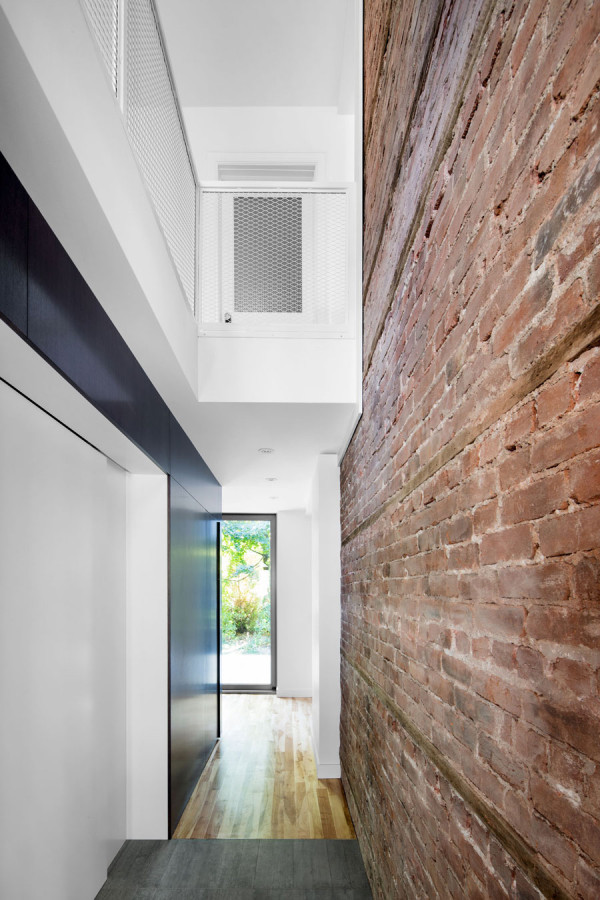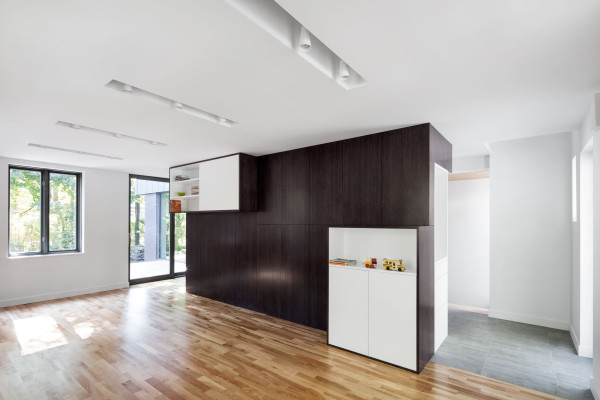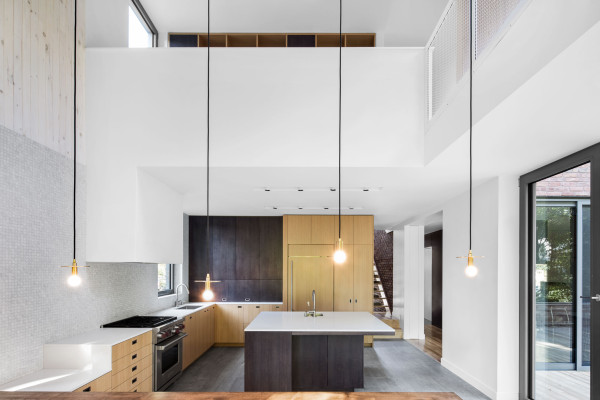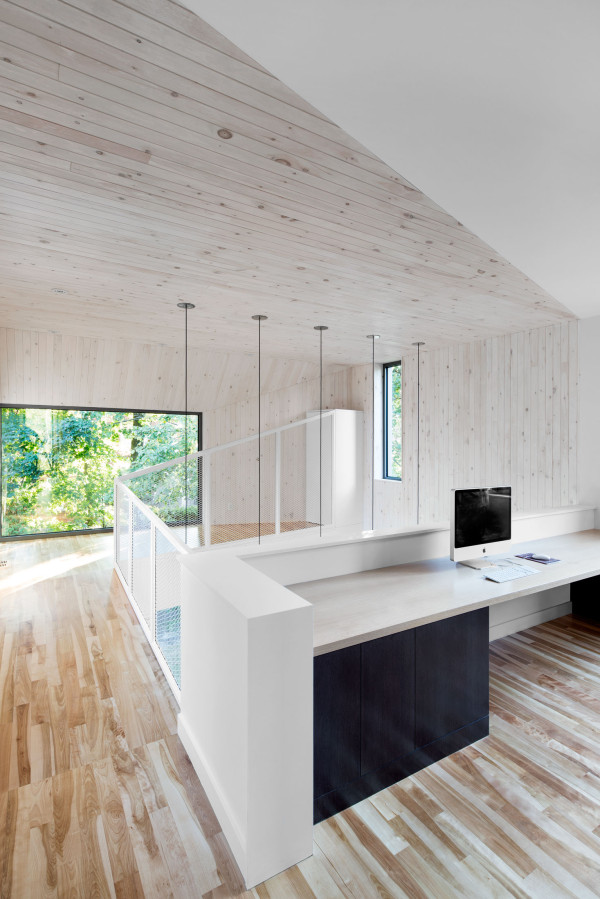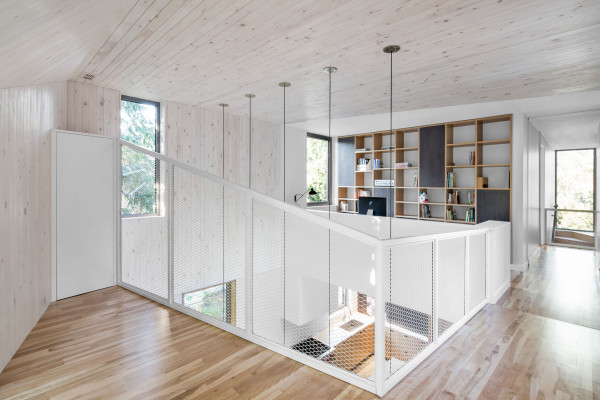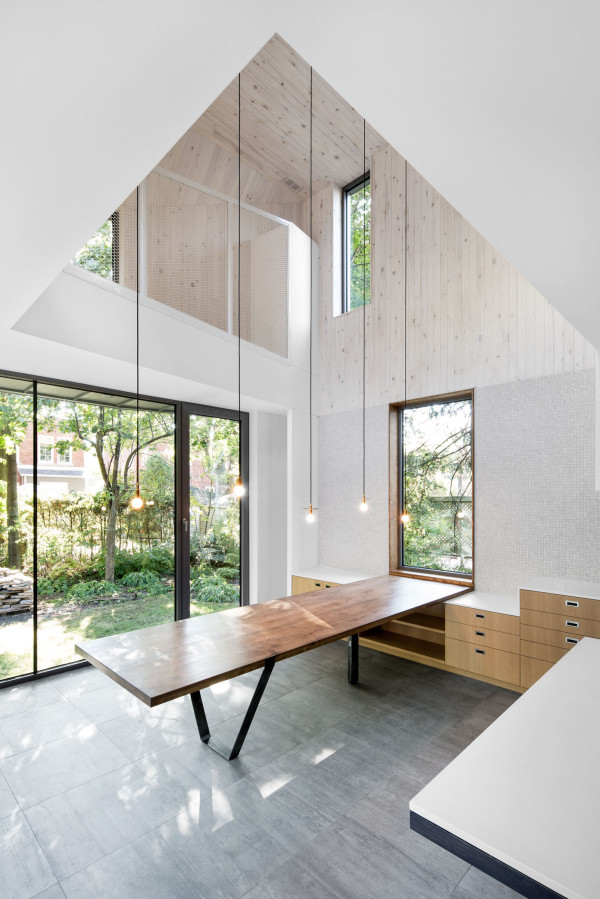 Photos by Adrien Williams