From the  Dwell on Design West Side Home Tour, the Secret House is a renovated 1950s-style ranch located in the Pacific Palisades section of Los Angeles, California. The family wanted the front to blend in with the established neighborhood the home was built in so only a slight change happened to the front elevation.
The back of the house is where the major transformation occurred to accommodate the family of five's needs. The renovation, designed by Kovac Architects, more than doubles the home's original square footage, part of which includes a two-story volume that is clad in wood. The back of the house features glass walls that completely open up the space giving the option of indoor/outdoor living at its best.
That pool looks so inviting that I just want to dive in.
The wood ceiling and fireplace really warm the space up despite the room having white walls and a pitched ceiling.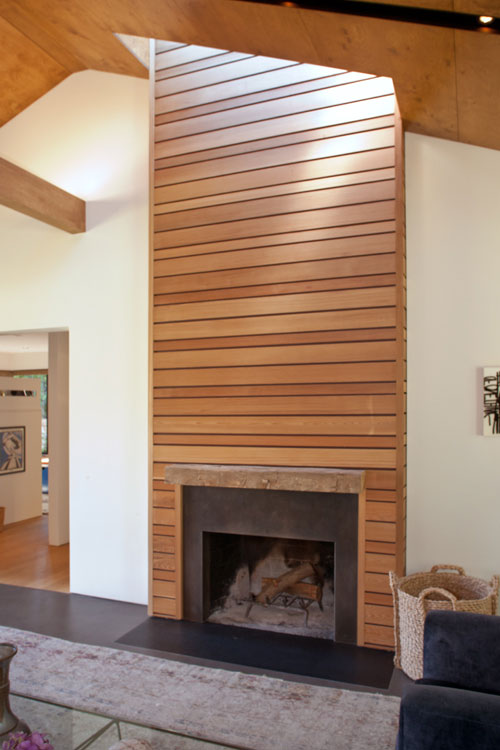 I love their use of concrete and how it brings another interesting pattern into the space.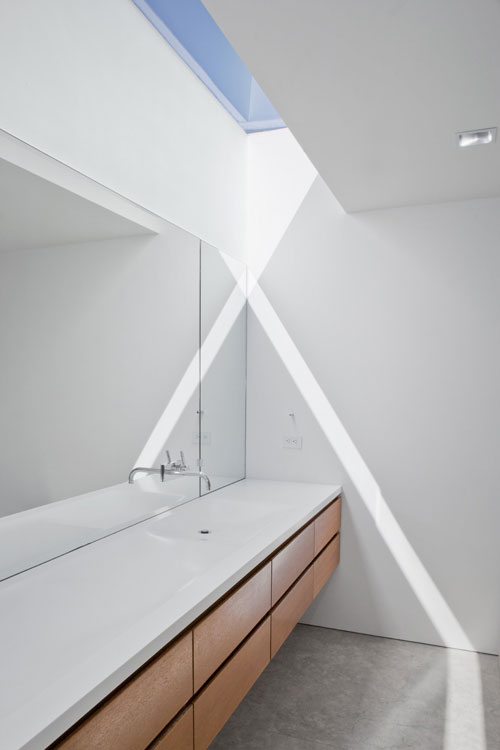 Photos by Tara Wujcik Photography.
We did not attend Dwell on Design this year, but DoD was generous enough to photograph the homes on the tour exclusively for Design Milk. Make sure to check out all of the 2012 Dwell on Design house tours here.