If ever there was a house to get me to move to the boiling hot desert, it would be this one – the Desert Courtyard House by Wendell Burnette Architects. Its Scottsdale, Arizona site is a peninsula of granite outcroppings and Saguaro cacti that levels out where the house is built, affording views of distant mountains. Sit back and mentally move in, like I have.
The structure was constructed from excavated soil and cement, one of the oldest methods of construction called rammed earth.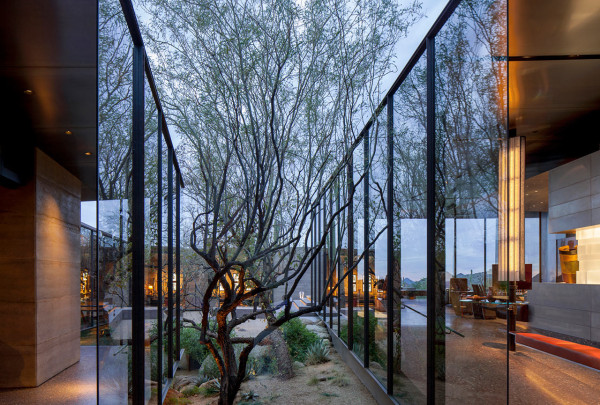 The home opens up to a serene courtyard with the surrounding building featuring floor-to-ceiling glass windows that blur the separation between indoors and out.
The courtyard feels protected and private with open views of the desert sky. The interior spaces surrounding it benefit from the light flooding the central area.
Photos by Bill Timmerman.