F5: Elisa Baran Talks Nightly Hobbies, Favorite Garment + Sourcing Objects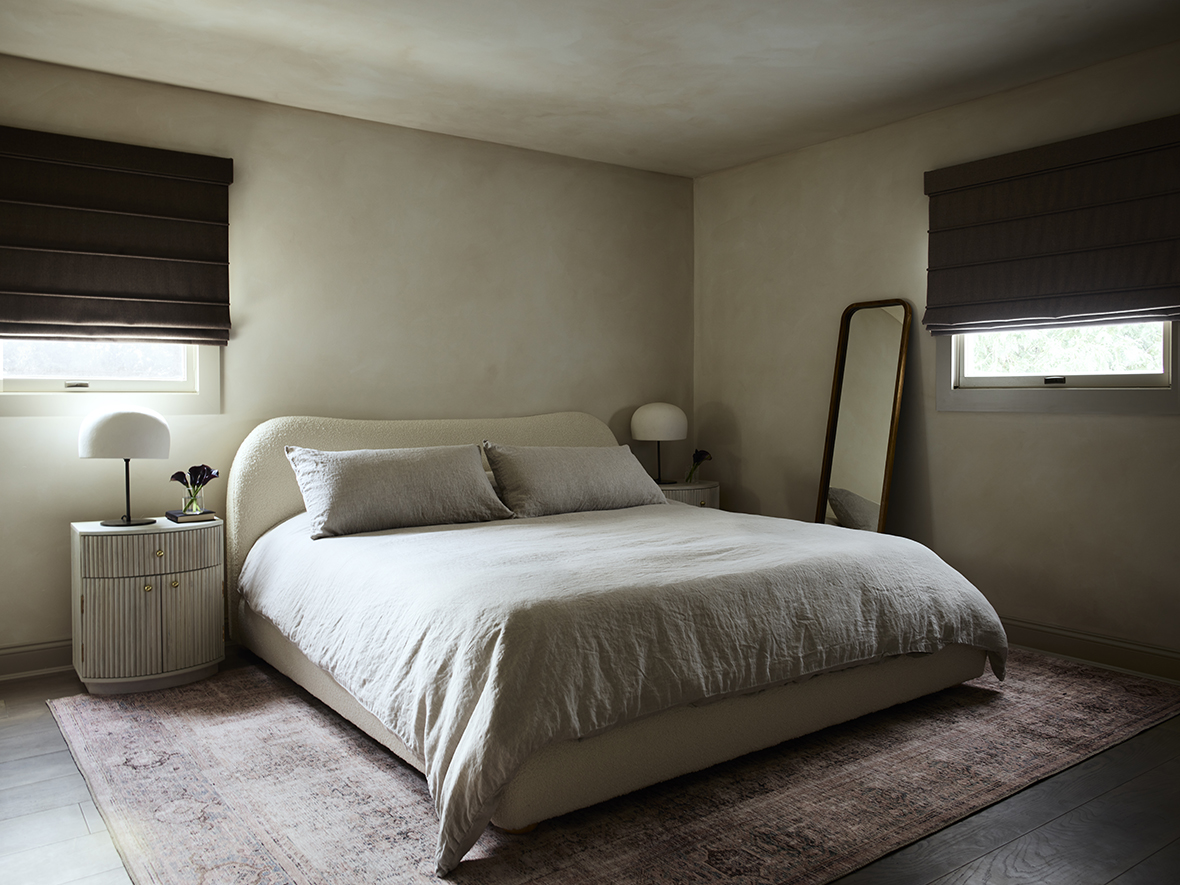 F5: Elisa Baran Talks Nightly Hobbies, Favorite Garment + Sourcing Objects
1/12 Photos
2/12 Photos
3/12 Photos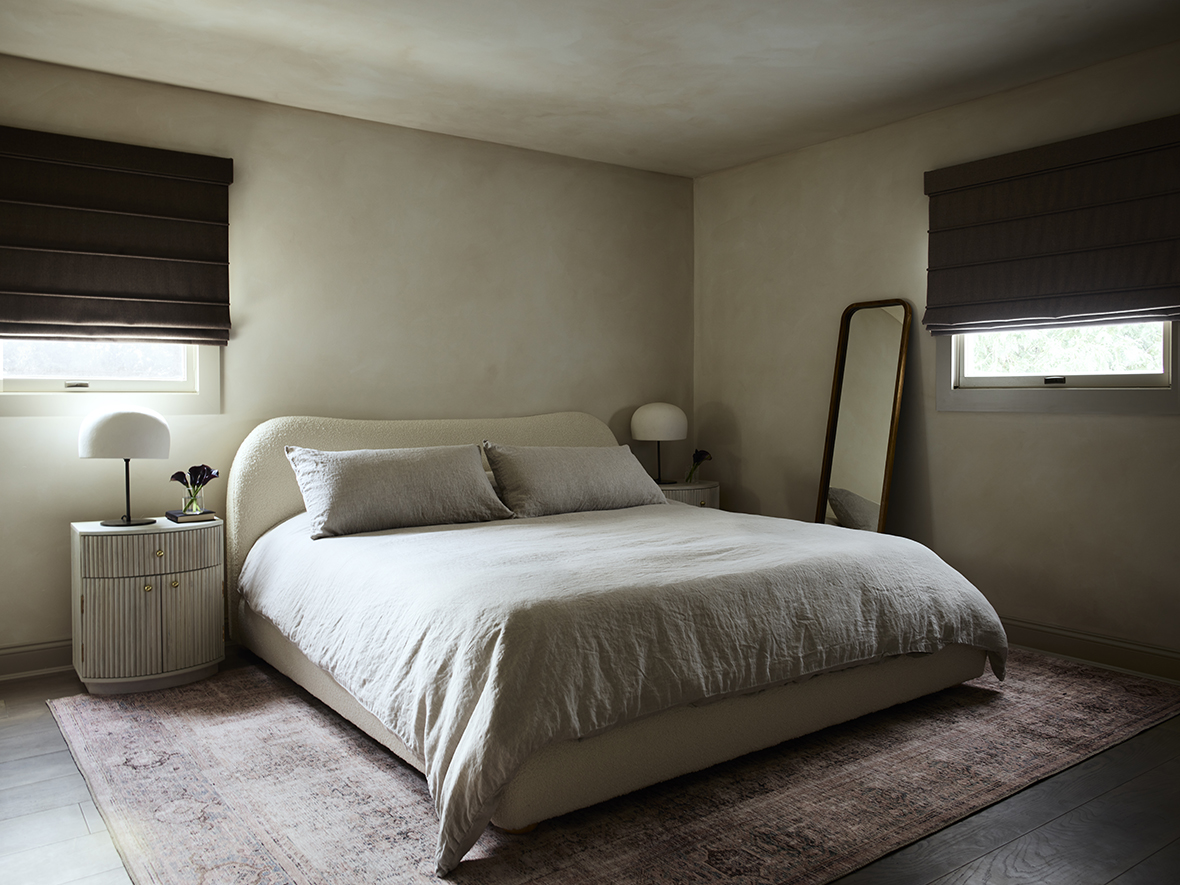 4/12 Photos
5/12 Photos
6/12 Photos
7/12 Photos
8/12 Photos
9/12 Photos
10/12 Photos
11/12 Photos
12/12 Photos
Interior designer Elisa Baran, founder of Elisa Baran, LLC, loves working with clients to dream up creative solutions for their homes and businesses. The goal is to seamlessly fit their everyday lives while having fun during the process. There's no project too big or too small for Elisa, who takes on a select amount of projects per year. Her spaces offer timeless, comfortable, brutally honest simplicity.
Elisa Baran, LLC is a full-service commercial and residential design studio based in New York City, but doing work throughout the United States. Elisa bounces between coasts to provide her clients with what they're after: a place to destress and enjoy life. The firm specializes in custom furniture, sourcing one-of-a-kind objects, and mixing high and low pieces that can last forever. A blend of brutalism and wabi-sabi mixed with cozy best describes the firm's design style.
Today, Elisa Baran joins us for Friday Five!
1. My Early Morning Routine
There's not a day I don't wake up at sunrise and head straight for my mat to start the morning right. I love a combination of pilates and cardio to get my day started. My absolute favorite workouts come from Caroline Deisler. I have to give that girl a ton of credit for everything she does to make my morning, even though she has no idea who I am. I also love really long early morning walks on the Hudson River Waterfront Greenway before construction hours start at 7am. The water, sky, and birds chirping are so calming at this hour! I usually use this time to call and catch up with my parents.
2. Cooking, Baking + Dancing
I put these three things together as a favorite thing because I often do them simultaneously. I cook, bake, and dance at the same time every night after I've finished my work for the day as a form of therapy – another creative outlet for me to escape to. Just as I start my morning with a routine, I end my day with this one. I put on some music, pull out whatever is in the fridge, and get to it! This truly allows me to pull away from my phone and computer and just be in the moment.
3. Vintage Furniture + Object Sourcing
I spend at least two hours a day sourcing for vintage items online or in local shops. It's a time for me to gather inspiration for projects, as well as pull items for them and my own home. The messier and more cluttered the shop, the better! Nothing thrills me more than digging and getting dirty to find a piece of vintage that excites me. I enjoy learning the history (if it's known) of the piece to share with my clients, customers, and friends. One of my favorite shops in NYC to thrift is City Opera Thrift Shop. They recently moved locations, and the new space is slightly more organized for those who really don't like to hunt. You're welcome in advance!
4. France
I mean, really – who doesn't love France? Don't answer that. I may be a bit biased as my husband is French from the South of France, but I will say I always had a love for it even before we met. The architecture is incredibly inspiring and beautiful, especially in Paris, as it surrounds you on your walks through the quaint streets to pick up the most delicious pastries, bread, charcuterie ,and cheese you will ever get your hands on. The mornings are generally quiet and the nights are always young. The people throughout France are pretty direct, which I love because you get the "real" them. Lastly, there are a plethora of design shops, museums, and flea markets in Paris and beyond that are unique to me, which always have me coming back for more.
5. Theory Treeca Pant
I had to add these pants as a favorite because they're my go-to when I don't know what to wear, when I'm not feeling my best, and when I'm feeling incredible. They are perfect for winter and summer, as they are lightweight but leave enough room for a thermal layer to be added underneath if need be. You can wear these when you need to dress up or dress down just by adding heels or sneakers. If you're a homebody, they are crazy comfortable and great when barefoot at home to curl up on the couch. They are just the best and I admittedly have three pairs.
Work by Elisa Baran: