Renda Helin Design & Interiors studied the innovative ethos of the Emre Group and brought it to life in their new corporate offices in Sisli, Istanbul. With construction being a large part of their business, the designers based the concept off of it by bringing an industrial approach throughout and making you feel as though you've walked onto a construction site.
The bold offices span two floors and 200 square meters, which includes an interior courtyard, and a mostly bright yellow and black color scheme.
Raw building materials were used, like concrete, brick, iron, epoxy, and mesh metal, further giving nod to their construction background.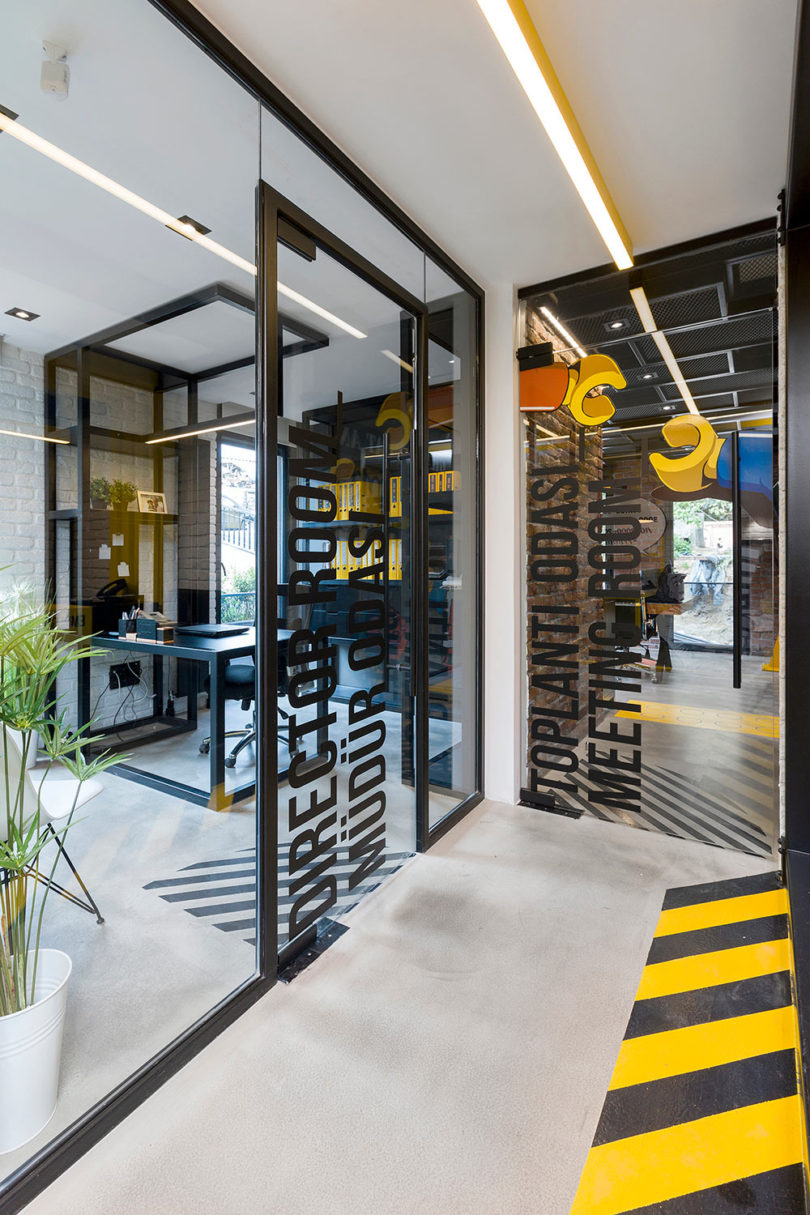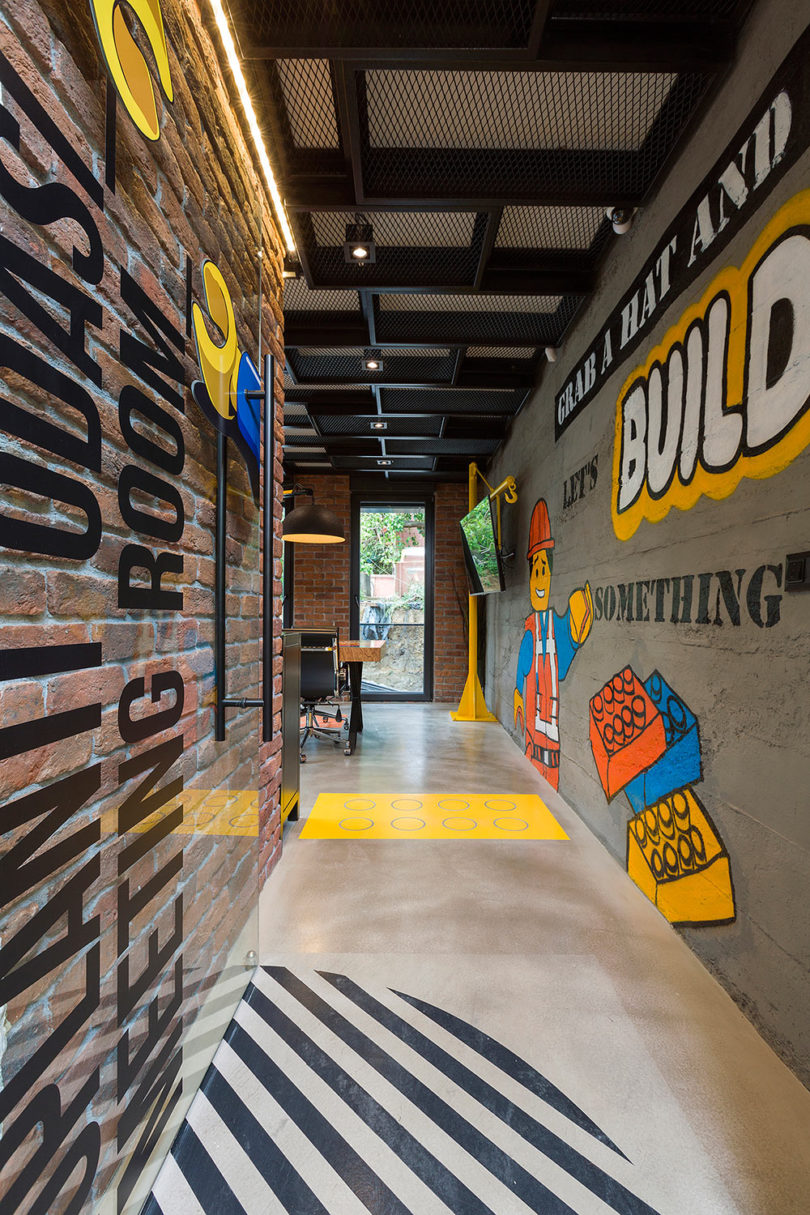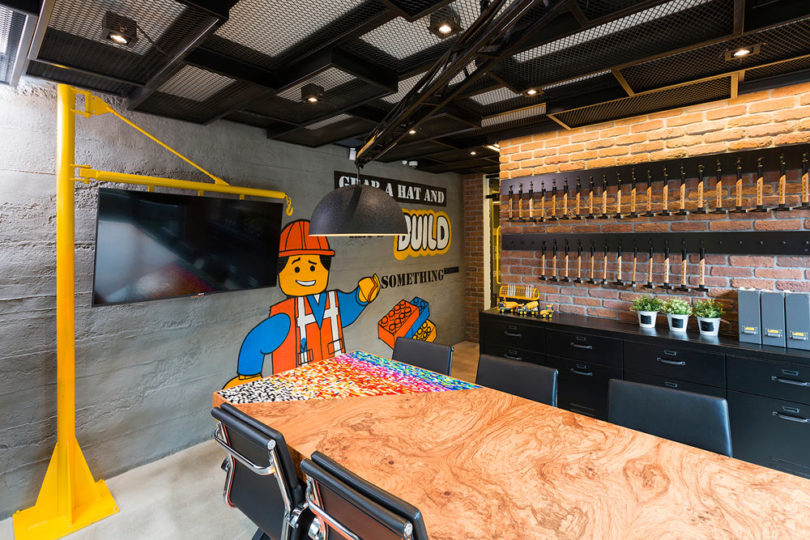 The conference room was inspired by The LEGO Movie, even painting its motto on the wall – "Grab a hat let's build something." That very movie motto has even become Emre Group's own slogan. The hammers on the wall are each labeled with individual projects the company has completed to date.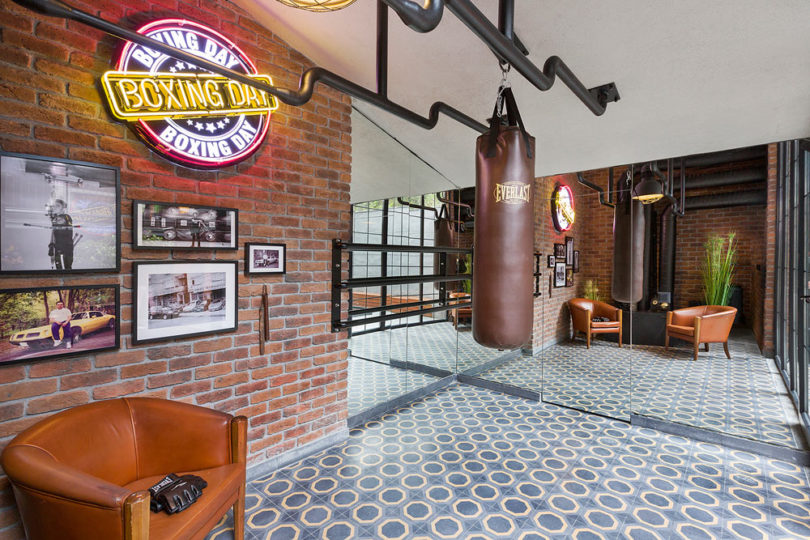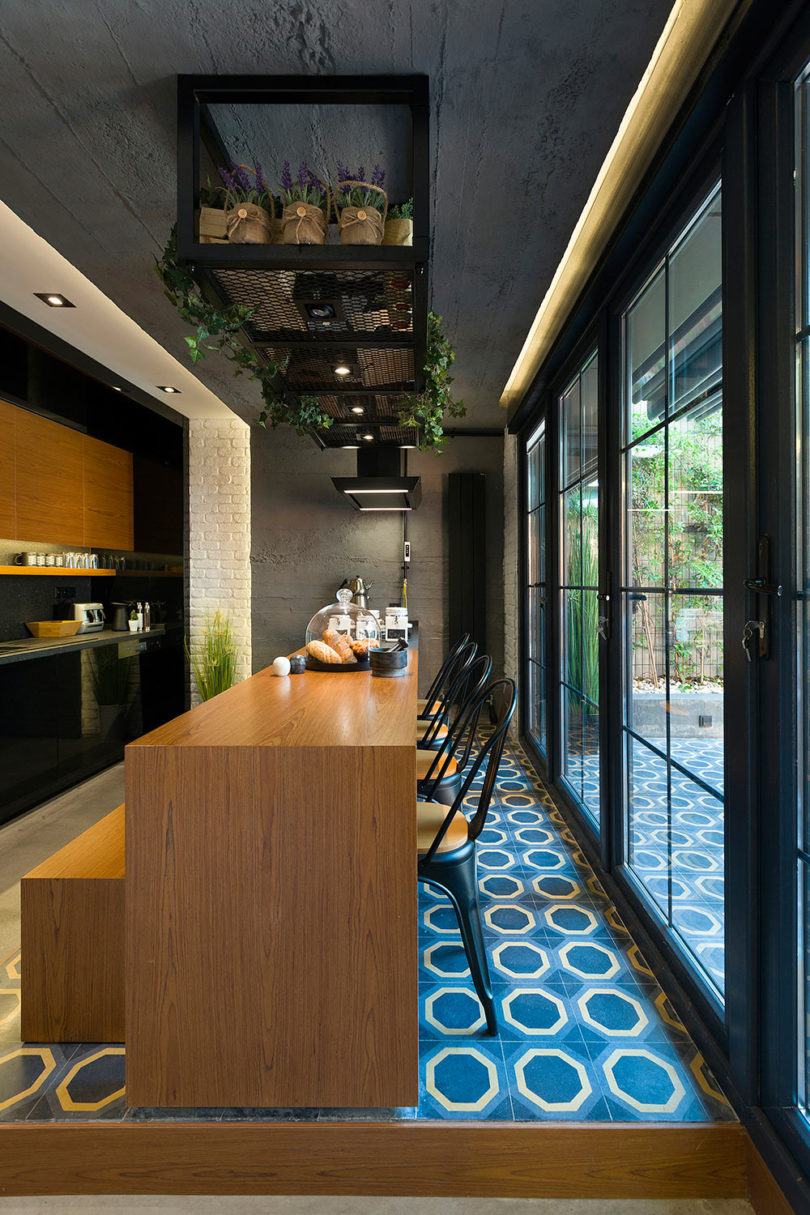 Photos by Furkan Uyan.