If you're not a plastic hard case kind of person, then maybe you should turn your attention to these laser-engraved bamboo iPhone cases by Grove. There is a line of Artist Series cases you can choose from, the option to make a custom design, or a plain, blank case if you want it clean and simple. There are three bamboo color options and a variety of metal bezel colors to customize your own look. If you didn't know, Grove is Joe Mansfield from Engrave, and Ken Tomita from Tomita Designs. They're quite the dynamic duo. The duo now offers iPhone4 cases as well.
Grove sent me a case to check out, customized just for me. I opted for the medium bamboo color and a silver bezel. I wanted the Design Milk logo engraved in the back. It arrived a few days later. I can't wait to show it off at ICFF. What I was most impressed with about the case was actually the packaging: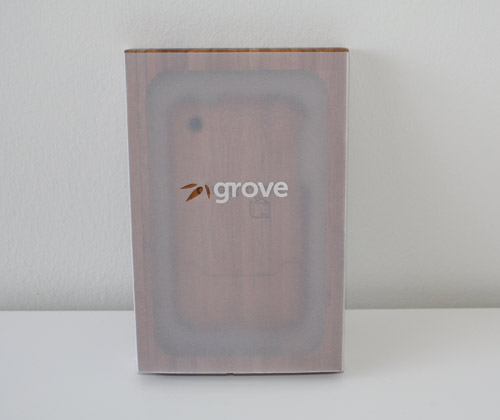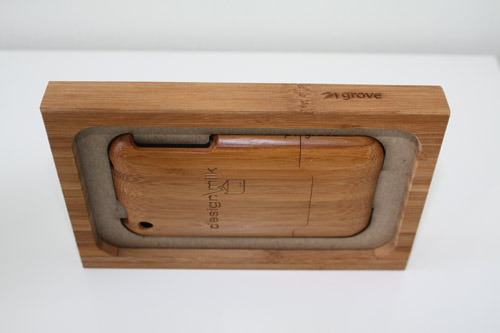 It has a nice, soft backing so it doesn't scratch up the back of your phone.
Pretty nifty, right?