Explore the Bold Colors + Patterns of Liz Collins' "Mischief"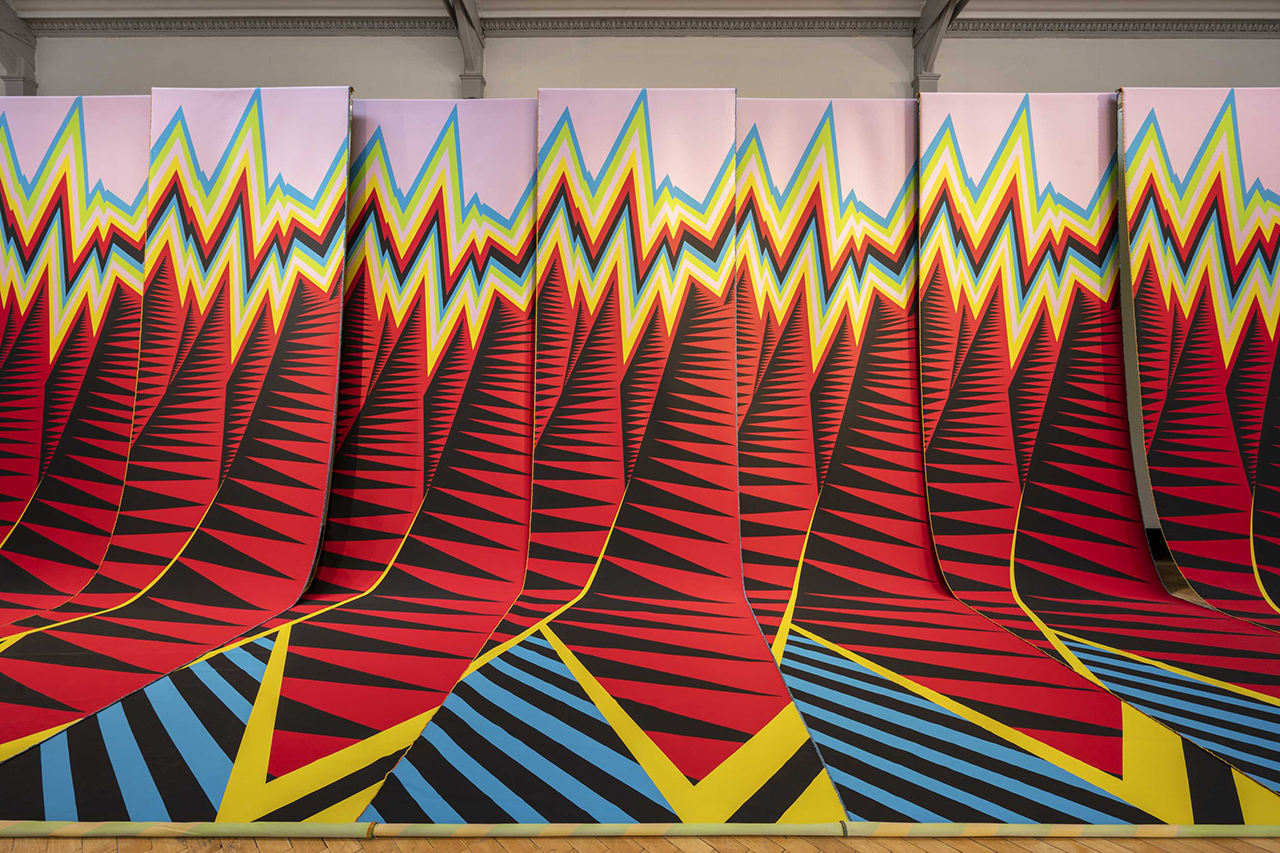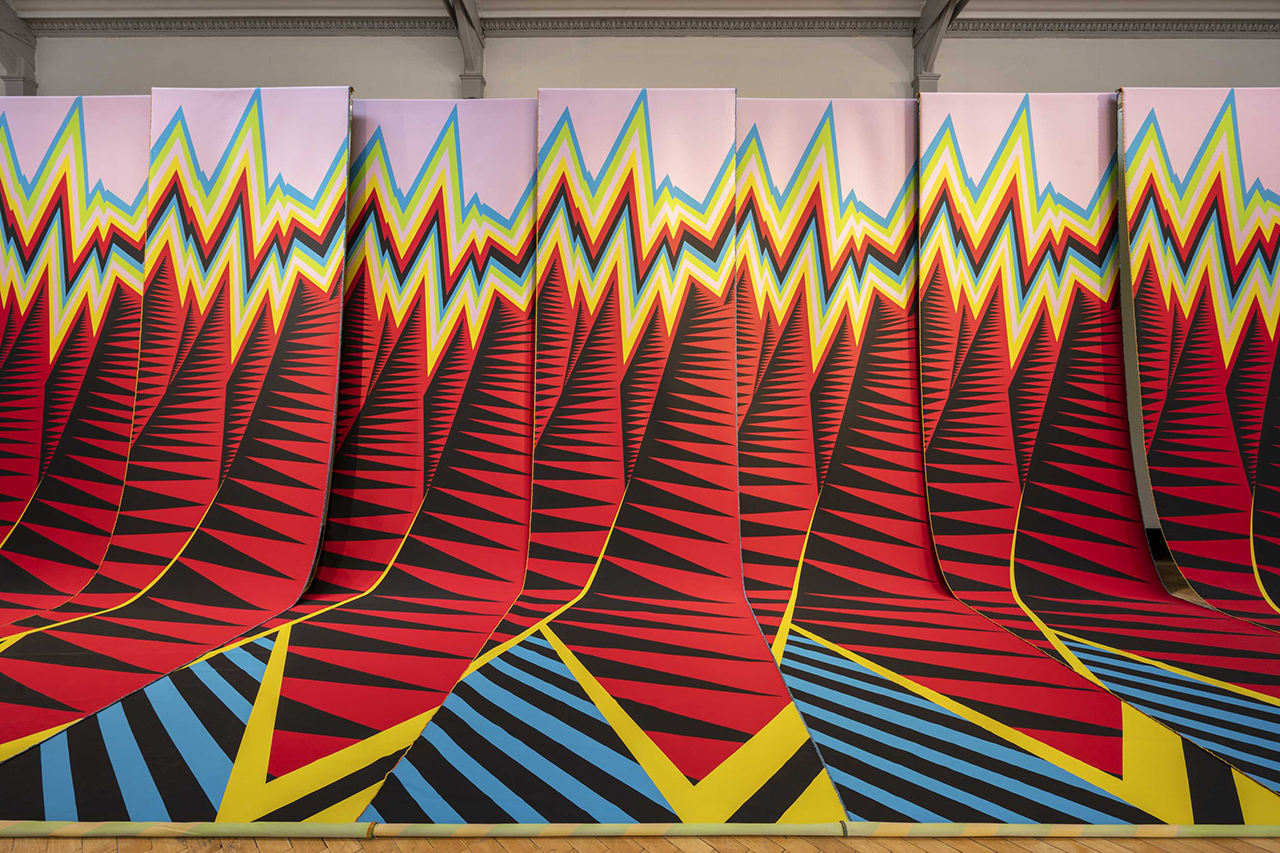 Explore the Bold Colors + Patterns of Liz Collins' "Mischief"
1/19 Photos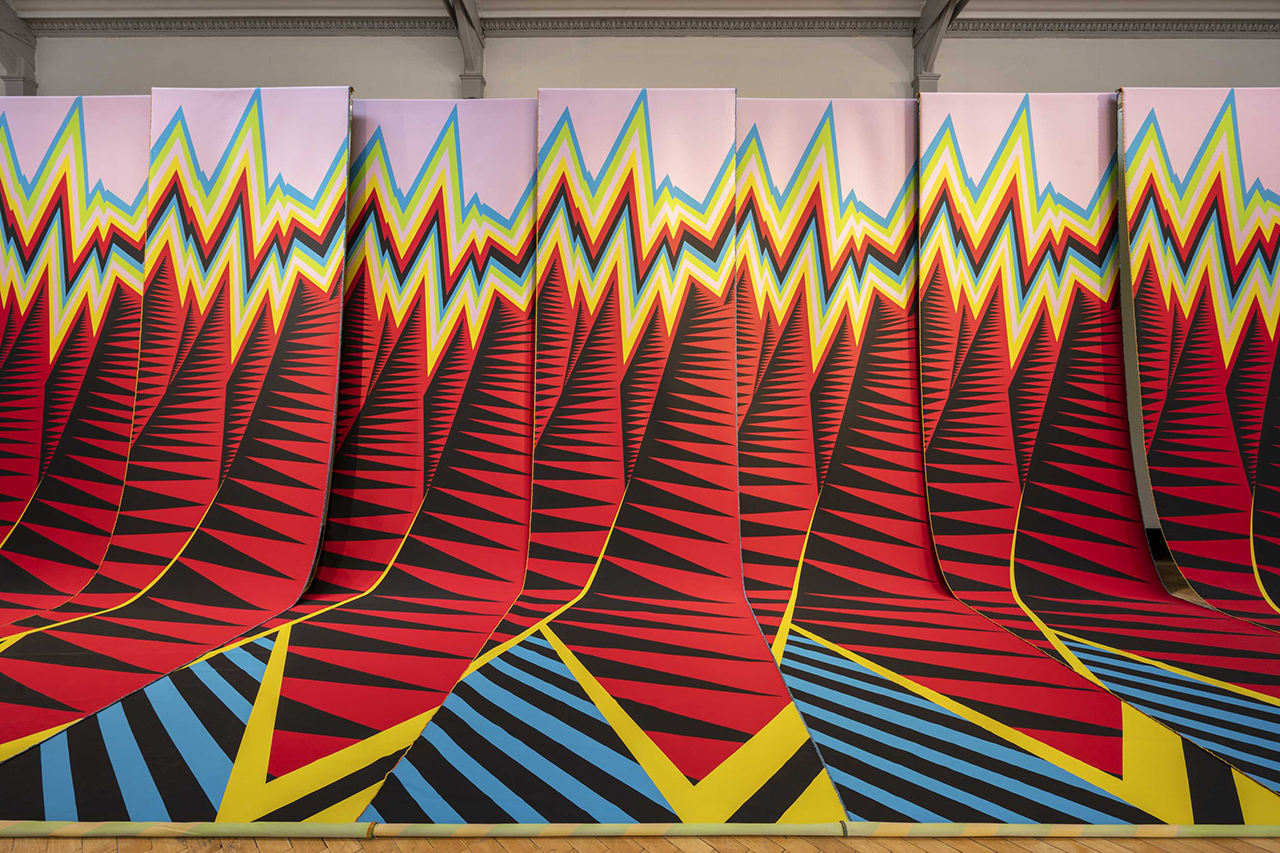 2/19 Photos
3/19 Photos
4/19 Photos
5/19 Photos
6/19 Photos
7/19 Photos
8/19 Photos
9/19 Photos
10/19 Photos
11/19 Photos
12/19 Photos
13/19 Photos
14/19 Photos
15/19 Photos
16/19 Photos
17/19 Photos
18/19 Photos
19/19 Photos
New York-based Liz Collins is a queer feminist artist and designer who's known for her use of bold abstract patterns, inventive materials, and experimentation with fiber. Through a playful sense of color and evocation of gendered labor, Collins creates her own disruption of the boundaries found between art, design, and craft. Currently she has her first European solo exhibition, Mischief, on display at Touchstones Rochdale through January 8, 2023.
Mischief, created in collaboration with Touchstones Rochdale Gallery and Museum and guest curator Dr. Julia Bryan-Wilson, occupies all four available gallery spaces. Here, Collins' work creates an immersive experience, displaying intricately hand-stitched wall pieces that feature explosive colors and patterns, as well as industrially manufactured sculptural works. Each piece is a veritable visual treat.
The exhibition is funded by Arts Council England, Granada Foundation, and made possible with support from Fundación AMA in Chile.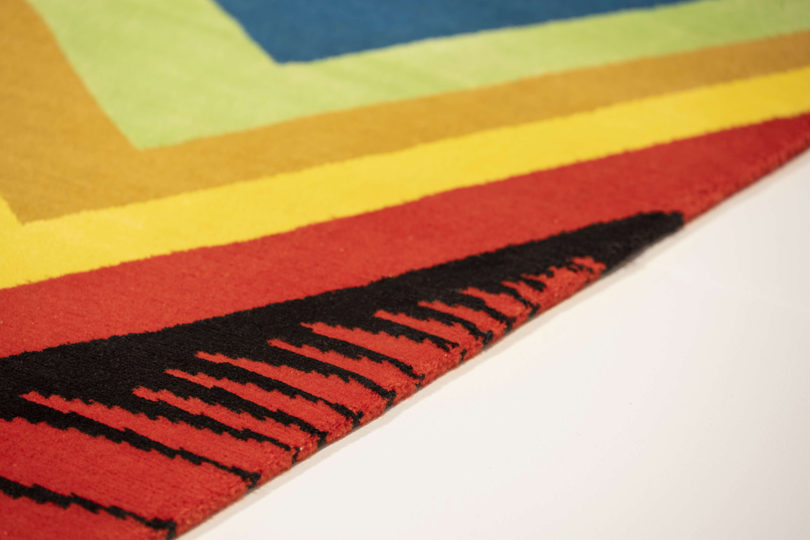 To learn more about Mischief, visit yourtrustrochdale.co.uk.