F5: Marc Ange Reveals His Favorite Architect, Style of Cooking + More
F5: Marc Ange Reveals His Favorite Architect, Style of Cooking + More
1/10 Photos
2/10 Photos
3/10 Photos
4/10 Photos
5/10 Photos
6/10 Photos
7/10 Photos
8/10 Photos
9/10 Photos
10/10 Photos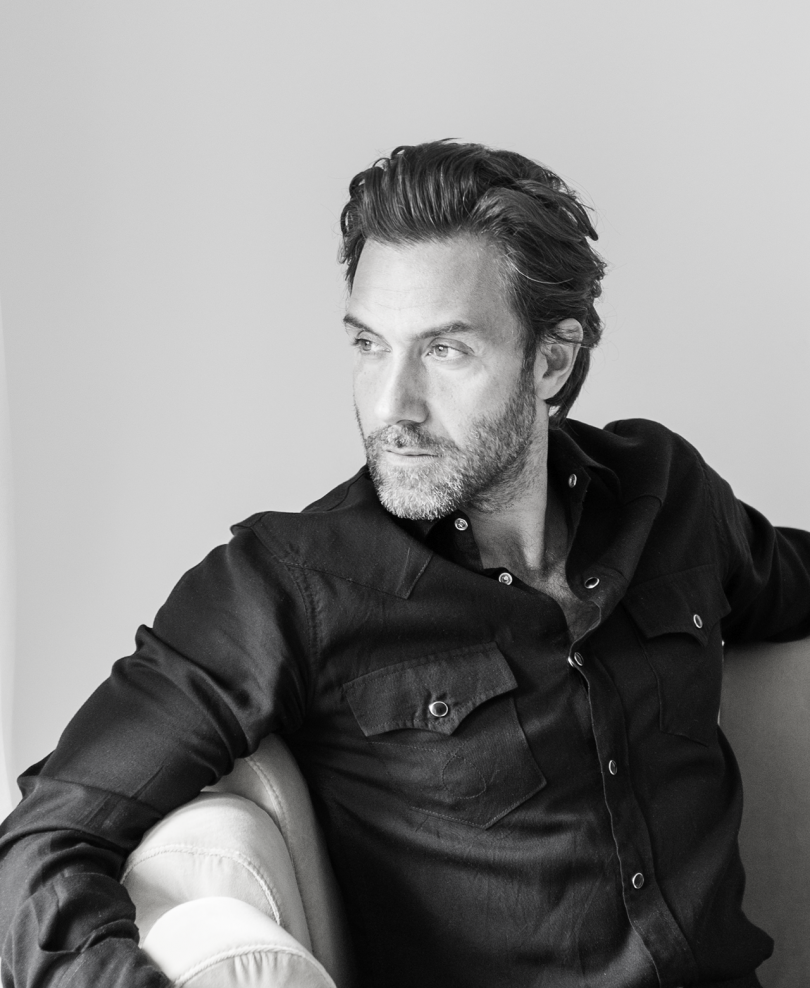 Born in Rome, raised in Paris and now in Los Angeles, artist and designer Marc Ange is inspired by the surreal. He creates his work in the gap between art and design – objects, spaces and furniture – each marked by his life's experiences.
In 2008, Marc opened the first Bloom Room (now Studio Ange), with a second location to follow upon his arrival in L.A.. The design agency specializes in interiors, luxury products, pieces of furniture, bottles of perfumes and more extraordinary creations. L.A. is also where he's working on a new project, Nouvelle California. For it, Marc imagines residences with architecture and design influenced by "Californian style, French elegance and Italian lyricism".
In 2017, he co-founded the furniture brand LJ Edition and designed the first pieces of the collection, including Le Refuge, inspired by childhood memories. The latest Le Refuge was recently presented at Salone del Mobile in Milan.
Today Marc Ange joins us for Friday Five!
1. Italian Post Neo-Realist Cinema
I regularly need to immerse myself in the cinematographic work of certain great masters of cinema, and in particular, post neo-realist Italian films of the 60s and 70s. The emotional approach to the imagery and the subliminal messaging contains for me an inexhaustible source of conceptual inspiration. I love Federico Fellini's films for their grotesque and almost surreal approach to portraying Italian society. His vision of the world is as comical as it is touching. I love Luchino Visconti for his description of beauty, and for his unique way of treating the image like a painting and the rhythm of the story like a melody. And finally Michelangelo Antonioni, for his complex and deep work, with an almost troubling intelligence. Desert Rosso is one of my favorite films and offers an infinite amount of stimuli for creation.
2. Travel to Contrasting Places
Aside from cinema, travel is my greatest source of inspiration. The discovery of difference, and therefore of the relativity of truths, always opens up a field of possibilities. So, I like to see and immerse myself in the difference, and to see the opposite. I lived most of my life in Paris, and this city represented my view of the norm. Since living in L.A., I have discovered that my norm is the opposite of the one that now structures my daily life. The comparison and balance between these two realities is very enriching and inspiring.
3. My Wife's Italian Cuisine
My wife is an exceptional cook, and the meals she makes are for me a necessary break from the rhythm of my thought. Each dish is a unique creation. The moment of the meal, therefore, become a parenthesis in time, much like a meditation focused on simple pleasures. The pandemic has had the advantage of giving us a lot more time at home, and I think it will be difficult for me to give up these moments of detachment.
4. The Architectural Work of Carlo Scarpa
A year ago, or a little more, my friend and collaborator Claudio made me revisit the work of Carlo Scarpa. The master of Italian rationalism has always been one of the inevitable references in the study of architecture, art and design. But the obviousness of his name had made me forget the power of his work. There is an almost mystical mathematical perfection in his approach to architecture, which for me is a pillar of inspiration.
5. Los Angeles Light
I have lived in Los Angeles for 5 years, and I never tire of the positive and holistic effects of its light. It has greatly impacted my energy and worldview. L.A.'s light is infinite and peaceful. When I travel, I am always happy to come home to find this sky and this sun again.
Work by Marc Ange: