F5: Ntiense Eno-Amooquaye Explores Self-Portrait in the Spotlight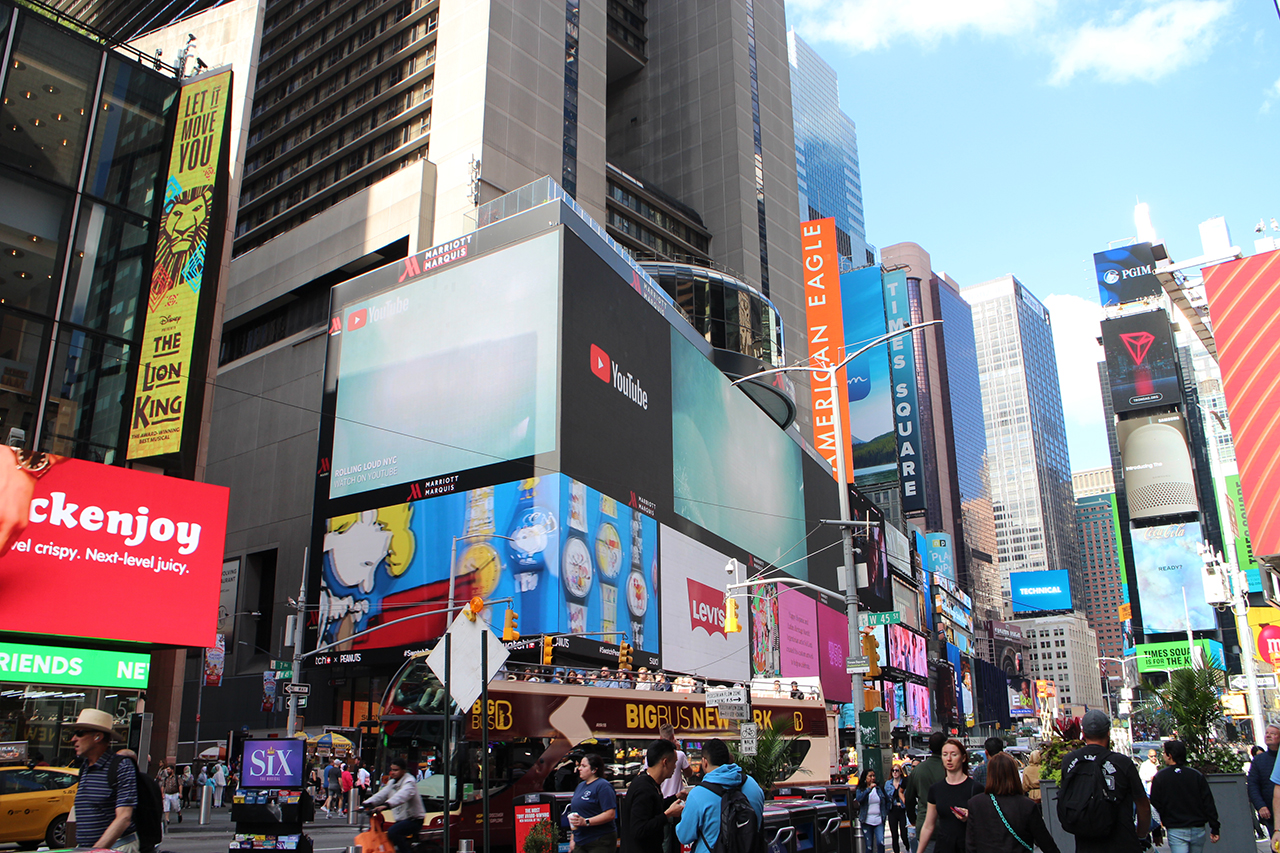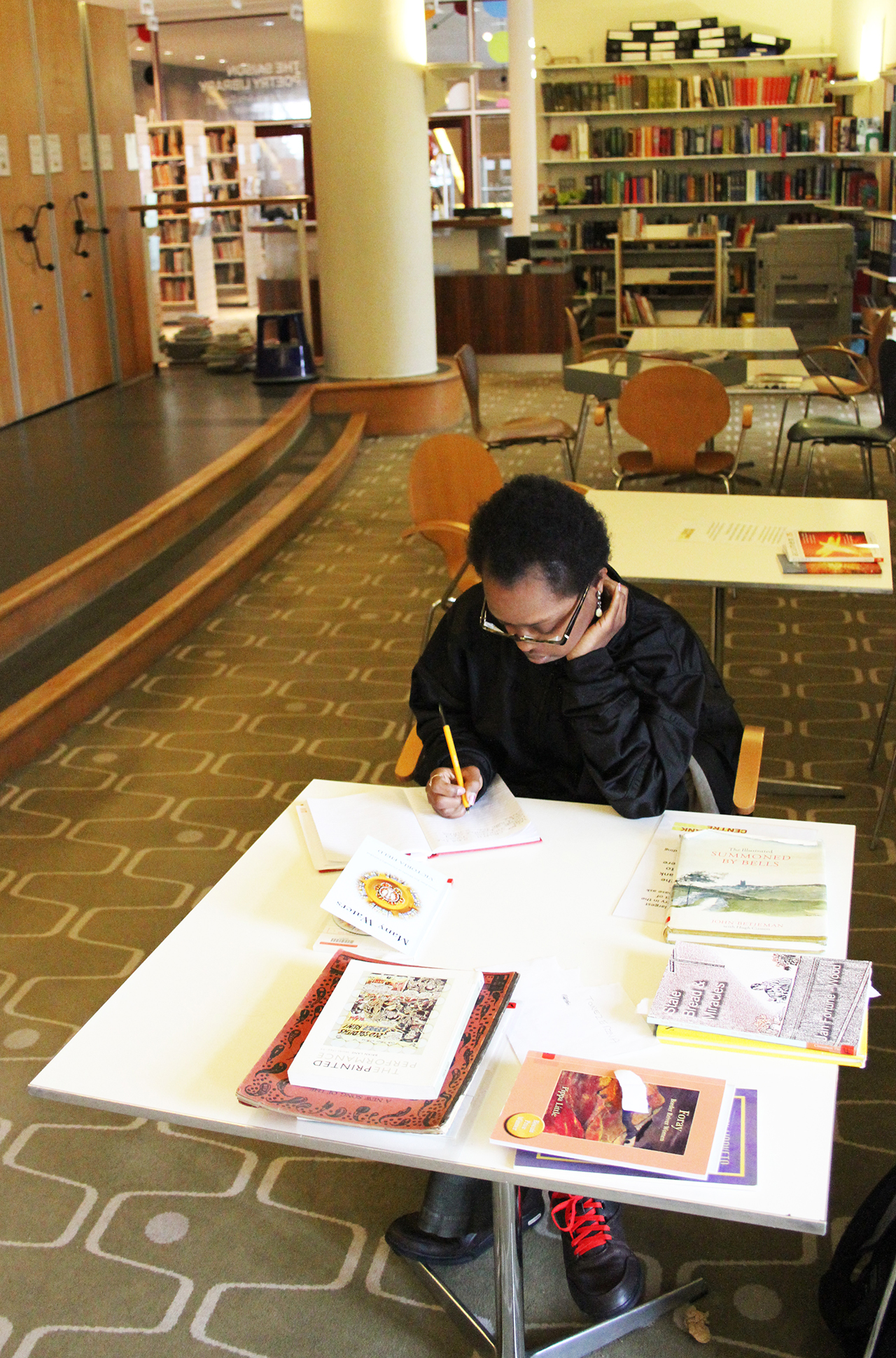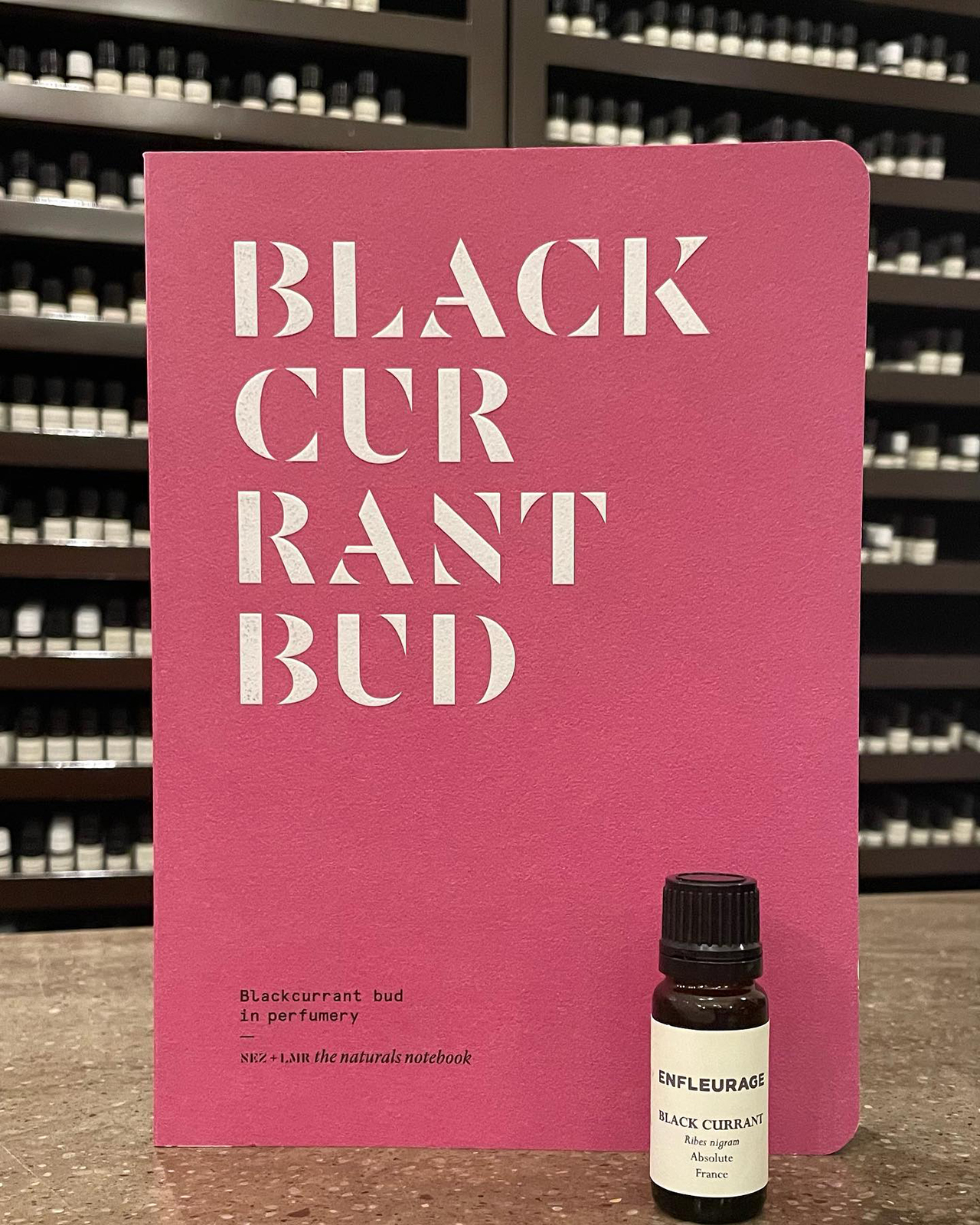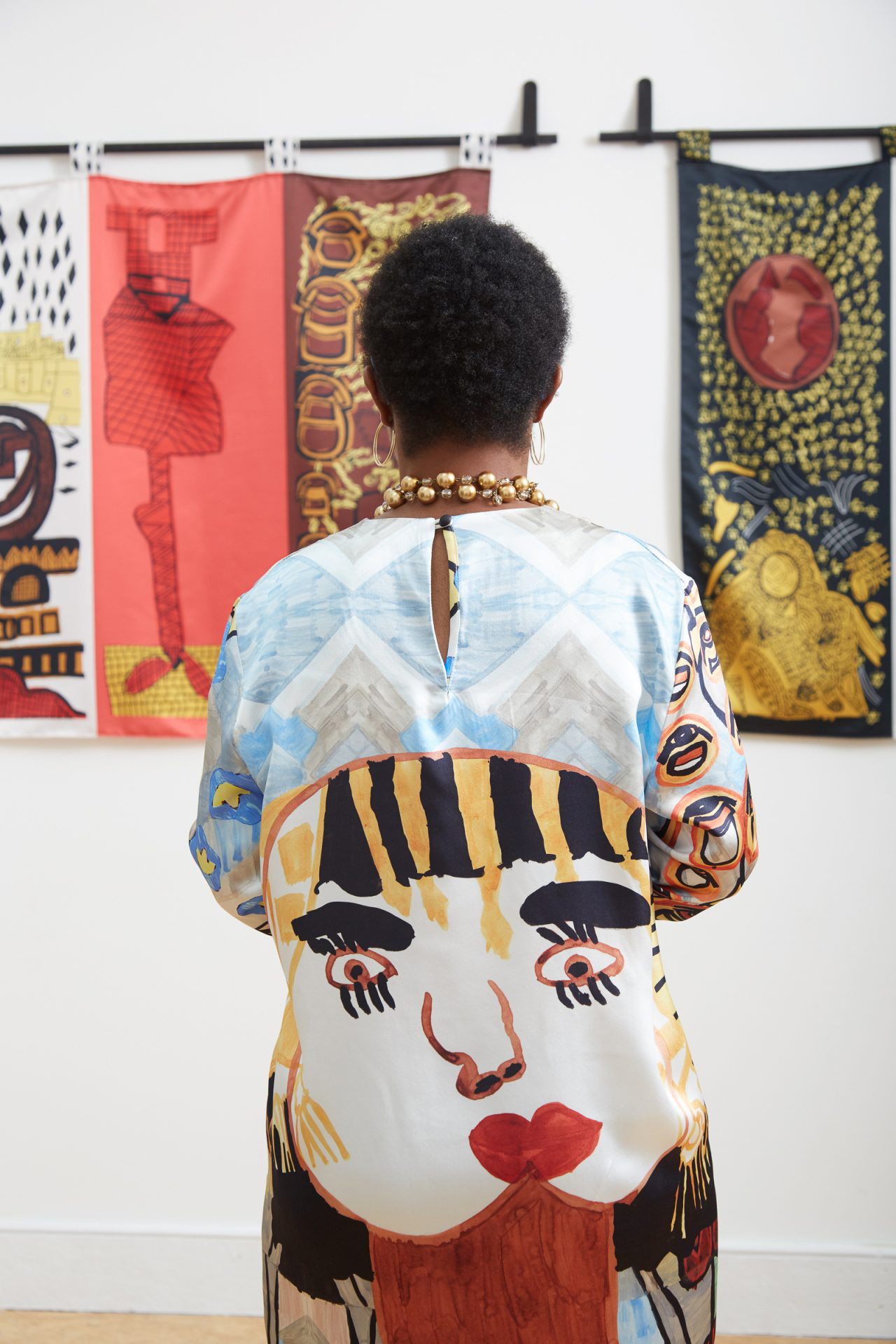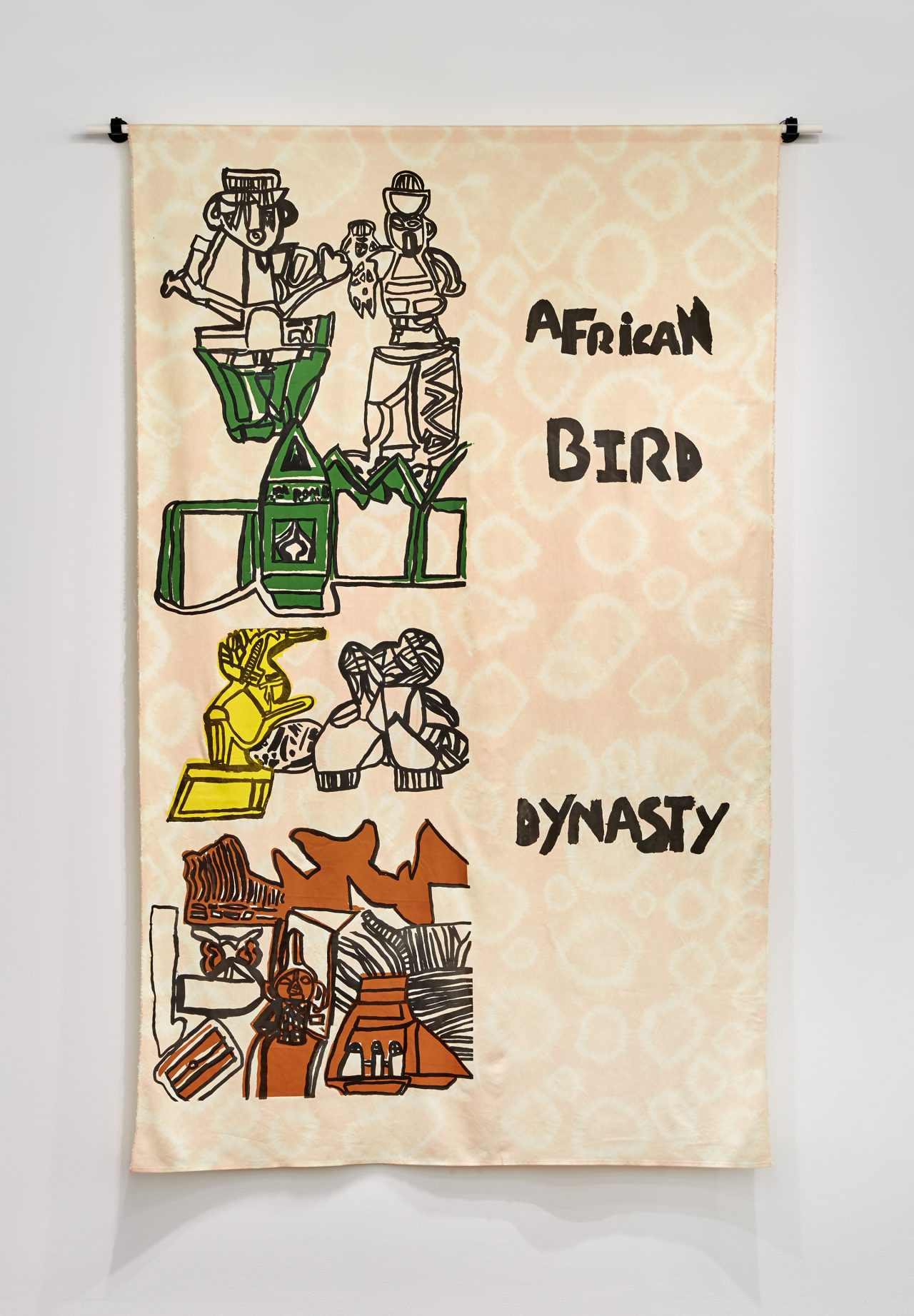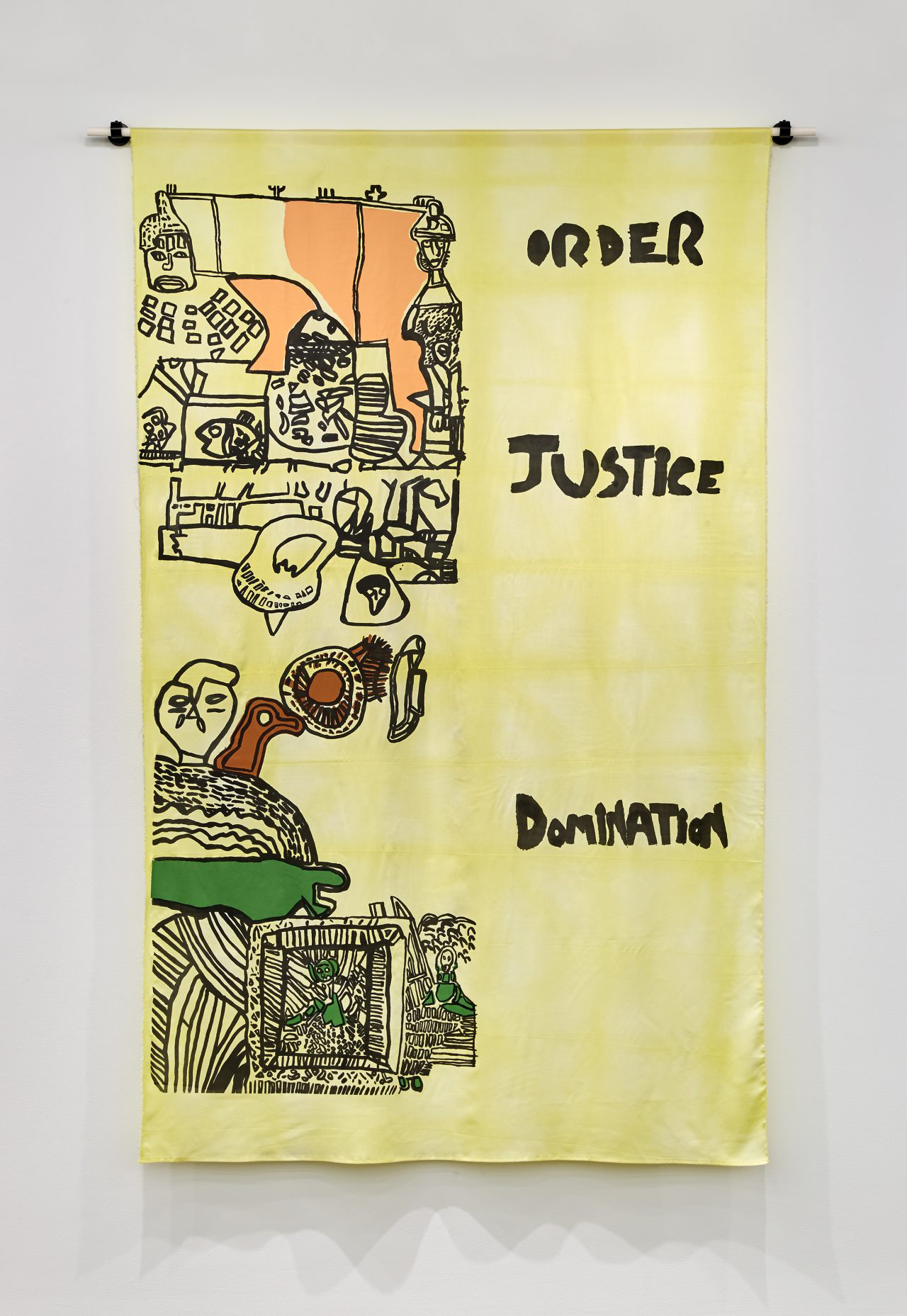 F5: Ntiense Eno-Amooquaye Explores Self-Portrait in the Spotlight
1/11 Photos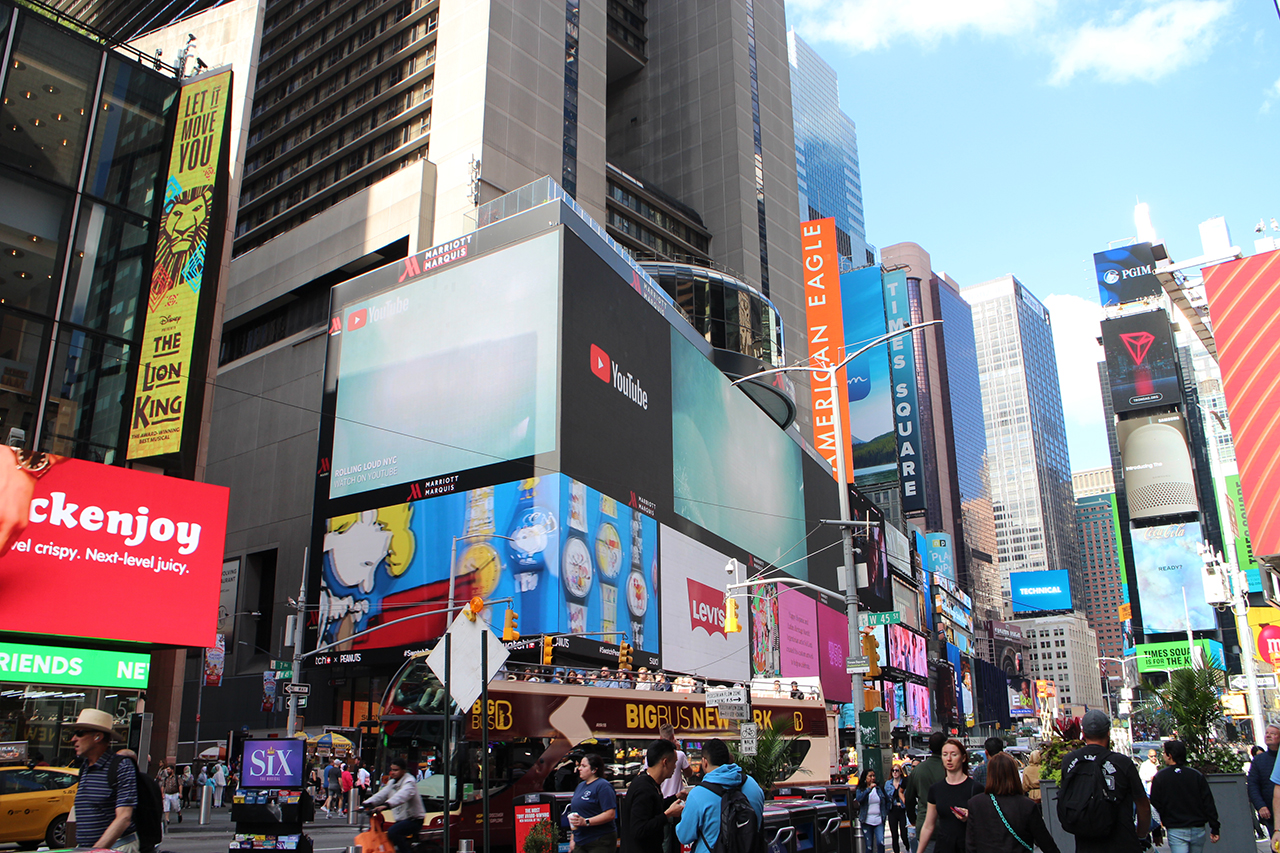 2/11 Photos
3/11 Photos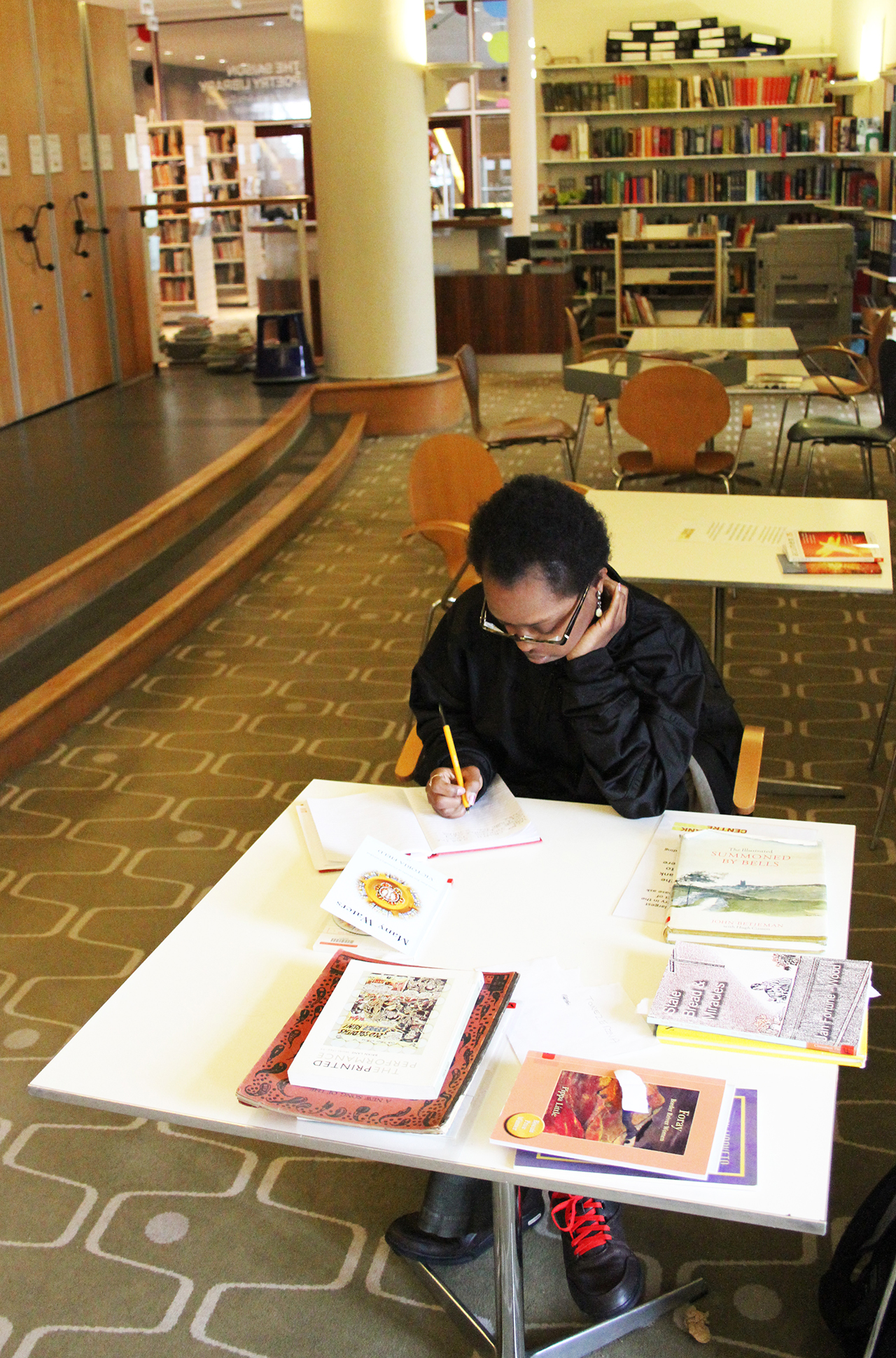 4/11 Photos
5/11 Photos
6/11 Photos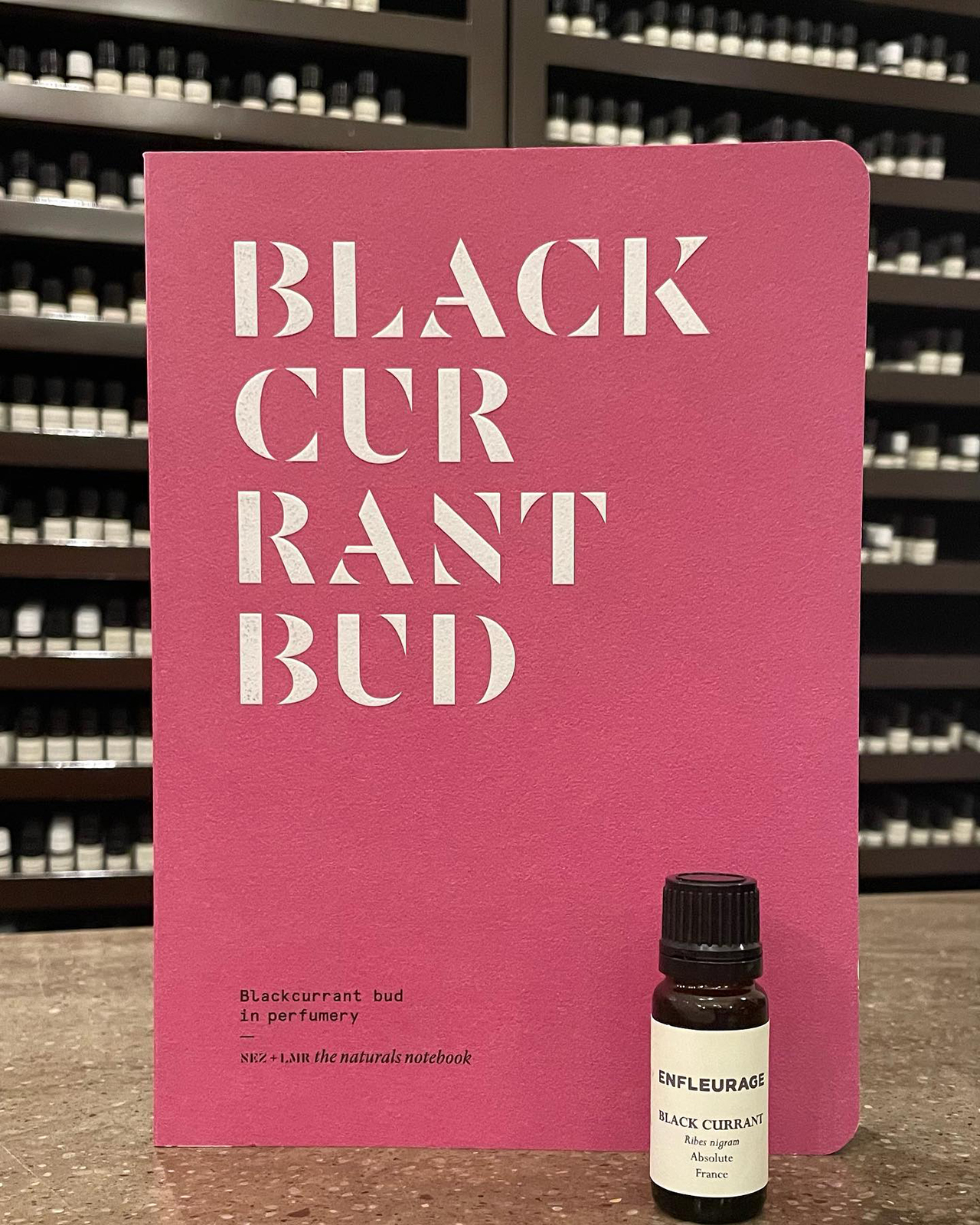 7/11 Photos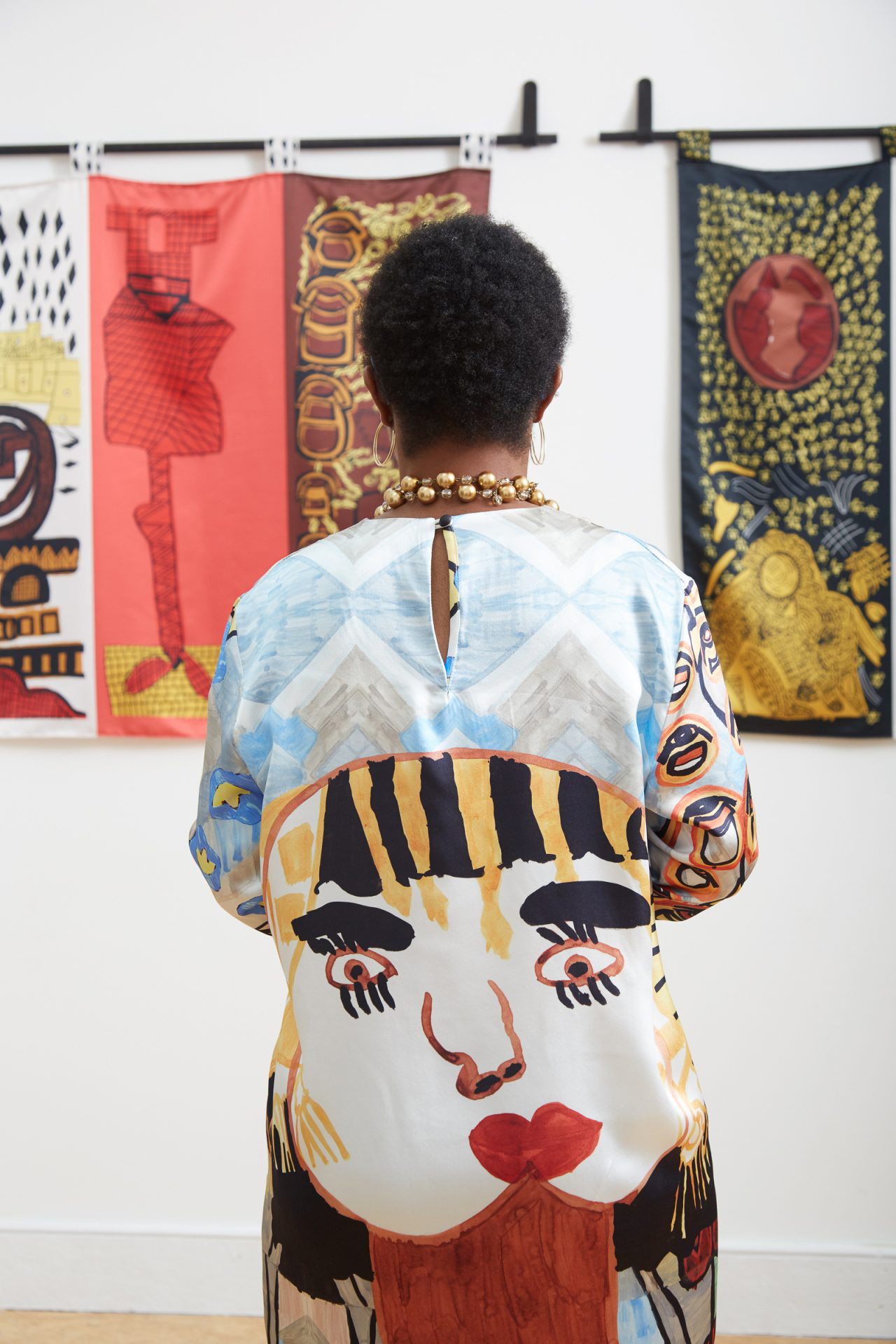 8/11 Photos
9/11 Photos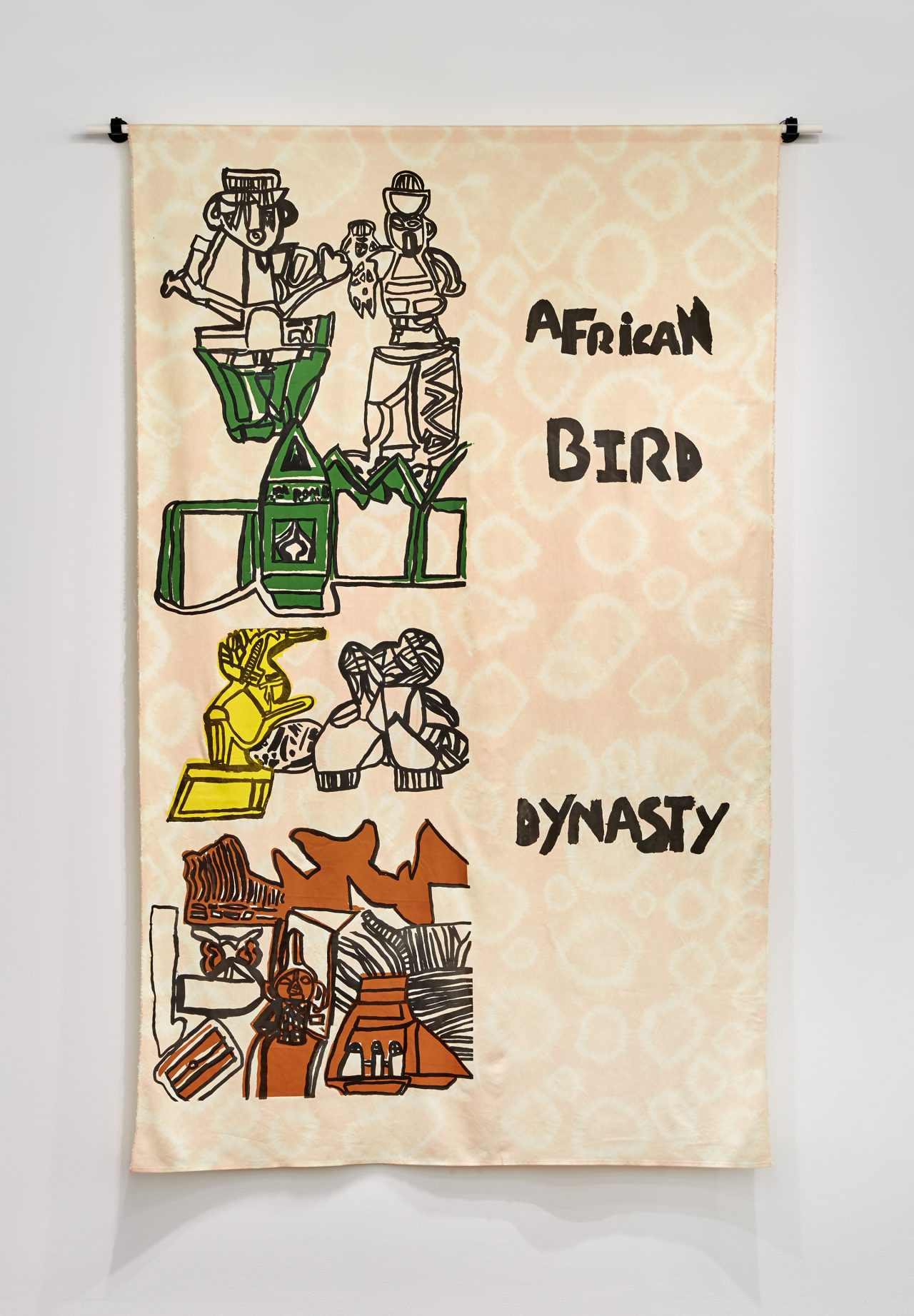 10/11 Photos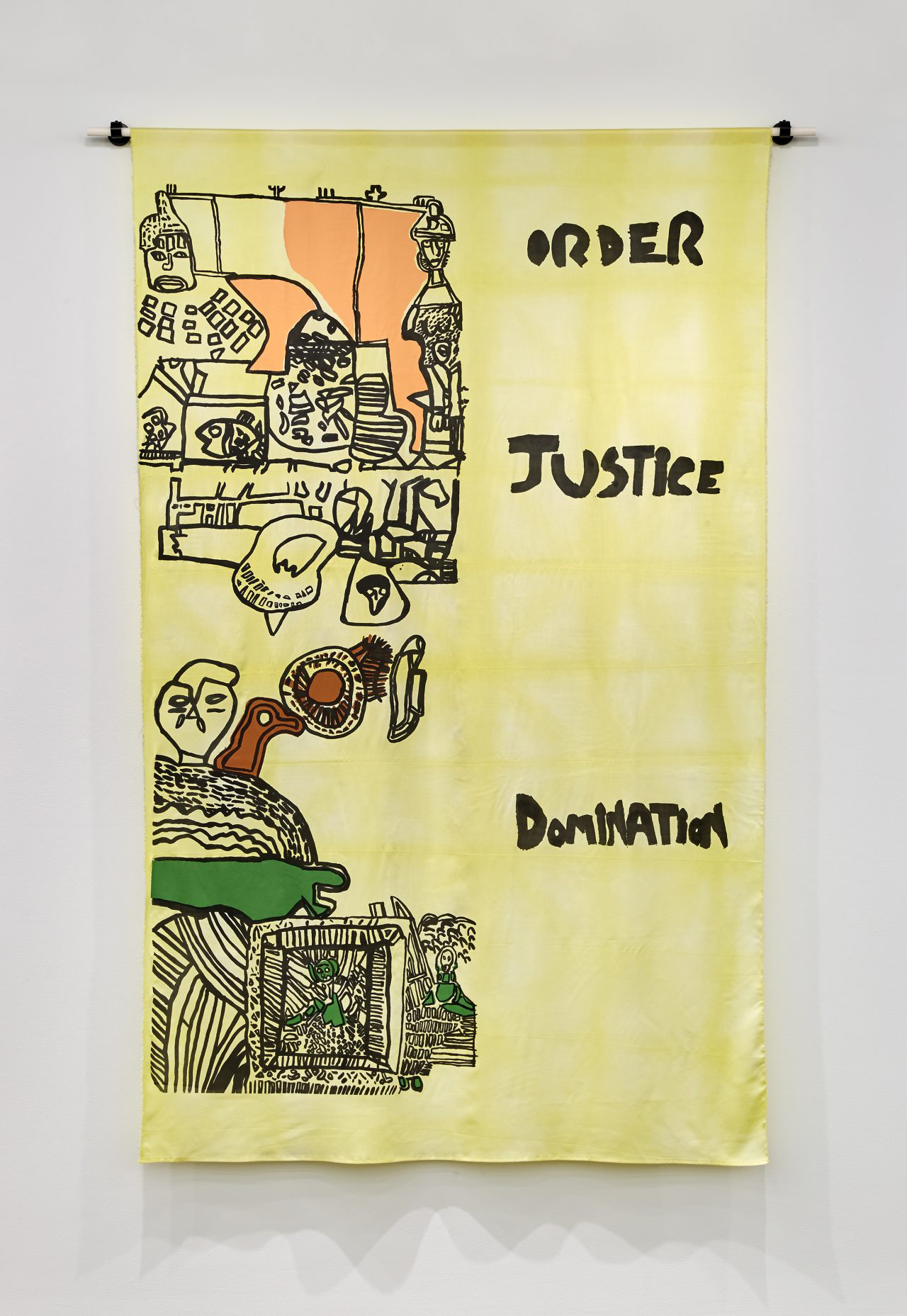 11/11 Photos
Ntiense Eno-Amooquaye's practice brings together the visual, written, and spoken word through print, text, image, and live performance. In her words, "I am a writer, performer, and maker of artwork. I explore the relationships between words and images, the artist as someone who listens, recording to collect the writing as well as the drawings. I want to present what I am doing in performance and reading in performance but also ask – where do people find me in the exhibition when I am not there?"
Ntiense credits her career in art to her talent and lots of hard work as a member of the London-based Intoart collective. It's a place where she connects with other people and artists while creating self-confident, self-portrait and autobiography for the spotlight, the red carpet, and the catwalk. "I remember seeing artworks by Andy Warhol, with the photographs of actresses, like Marilyn Monroe, doing the role-play as a model and icon," she recalled. "Artworks like "Gold Marilyn Monroe" are about her creation of an idol, about her self-portrait. Marilyn Monroe is an artist as well."
"It is important for me to be an artist and to keep showing new projects, to be thinking about future projects," she shared. "To have a point of view and to add ideas through my artwork, performance, and film. It's good to keep finding new references, to travel, and to have new experiences as part of my work." Ntiense also notes the importance of recharging and relaxing in between, even if her wheels are still spinning. "On summer holidays I like to read, but I always like to have a topic to work over and write about, to make notes about, to find out the details."
Ntiense's most recent performance – "Art Deco Zebra Crossing" – was developed at Flat Time House, an archive and artist's residency space in the former home and studio of John Latham. The performance explores the intersections of writing, scenography, and performance within the domestic setting of Flat Time House and in conversation with the John Latham archive.
The central elements from "Art Deco Zebra Crossing" reappear at White Columns, New York, alongside "African Bird Dynasty," a group of four new large-scale silk wall hangings that combine Shibori tie-dyeing and hand screen-printing. Each wall-hanging functions as a backdrop to a scene to be performed by Eno-Amooquaye as part of a new film. Ntiense was awarded the Paul Hamlyn Foundation Award for Artists in 2022.
We're pleased to have Ntiense Eno-Amooquaye join us today for Friday Five!
1. The National Poetry Library, Southbank Centre, London
The Poetry library is on the 5th floor of the Southbank Centre, overlooking the river Thames. It's got a good vibe and loads of books and space to work in. It's where I search for themes and write notes as I read to record and to write new poetry.
2. Japanese Calligraphy Ink from Sekaido, Shinjuku, Tokyo
I like traveling to see different types of cityscapes, the architecture and the interiors. I take lots of photos and notes to bring back to the studio. I bought this ink from a huge art shop, Sekaido, in Shinjuku, Tokyo. I work a lot in black and white, with ink on paper. This ink is made for Japanese calligraphy, and it's the ink I always use now – I like the thickness and the finish.
3. Times Square, New York City
I loved seeing the edges of the buildings in Times Square, the writing in bold line work. It's a vibrant experience, seeing the images and words coming together live, in the air. Seeing the relationship between the buildings and the screens, the text as part of the cityscape and skyline.
4. Enfleurage Inc, New York City
I find inspiration exploring shops, this tiny shop Enfleurage Inc in New York City sells 'aromatics from the natural world.' The essential oils are in individual bottles. I enjoyed smelling the different fragrances and reading about them, too. They also have great books and charts. I bought 'Blackcurrant Bud in perfumery' published by Nez + LMR and 'Natural Perfume Wheel' by Atelier Perfumes.
5. Peach Bellini Cocktail
I love fruit in cocktails, my favorite is a peach Bellini. The fizz of the Prosecco, the velvet and sweetness of the peach. It reminds me of growth.
Recent Work by Ntiense Eno-Amooquaye: