F5: Sarah Mirth Lives for Food, Great Books + More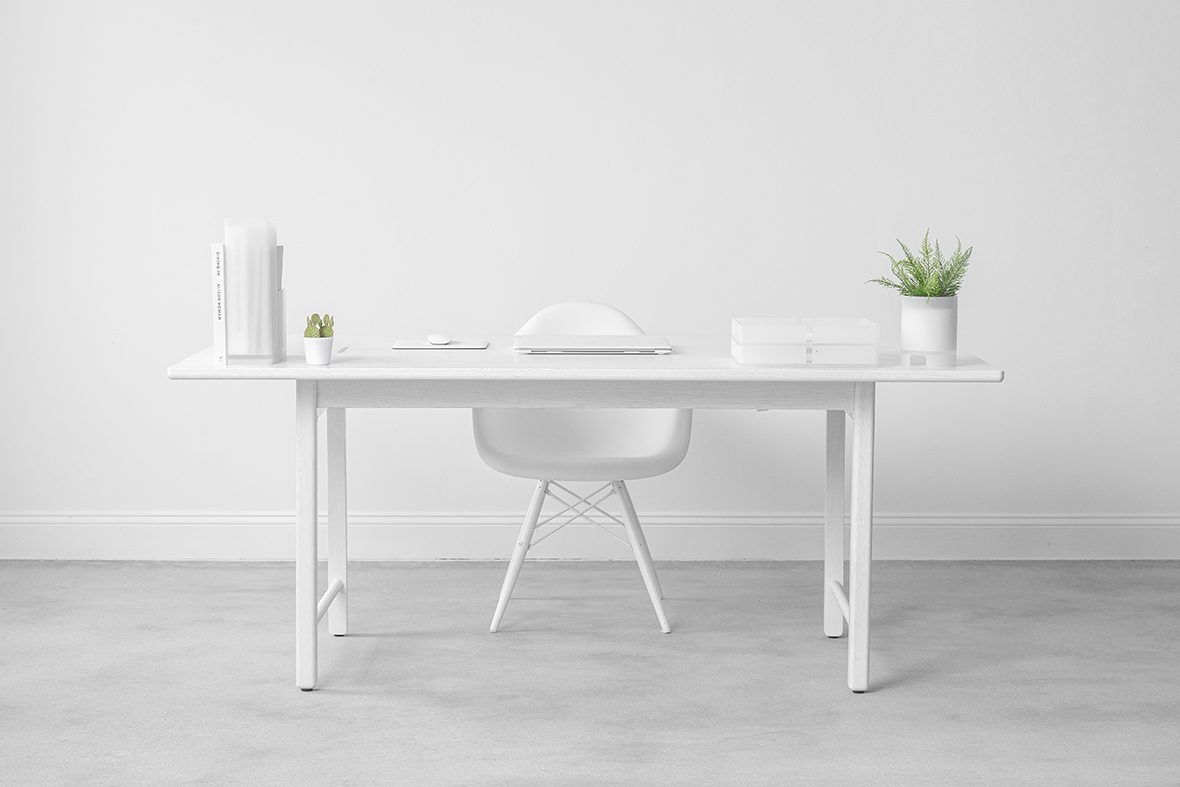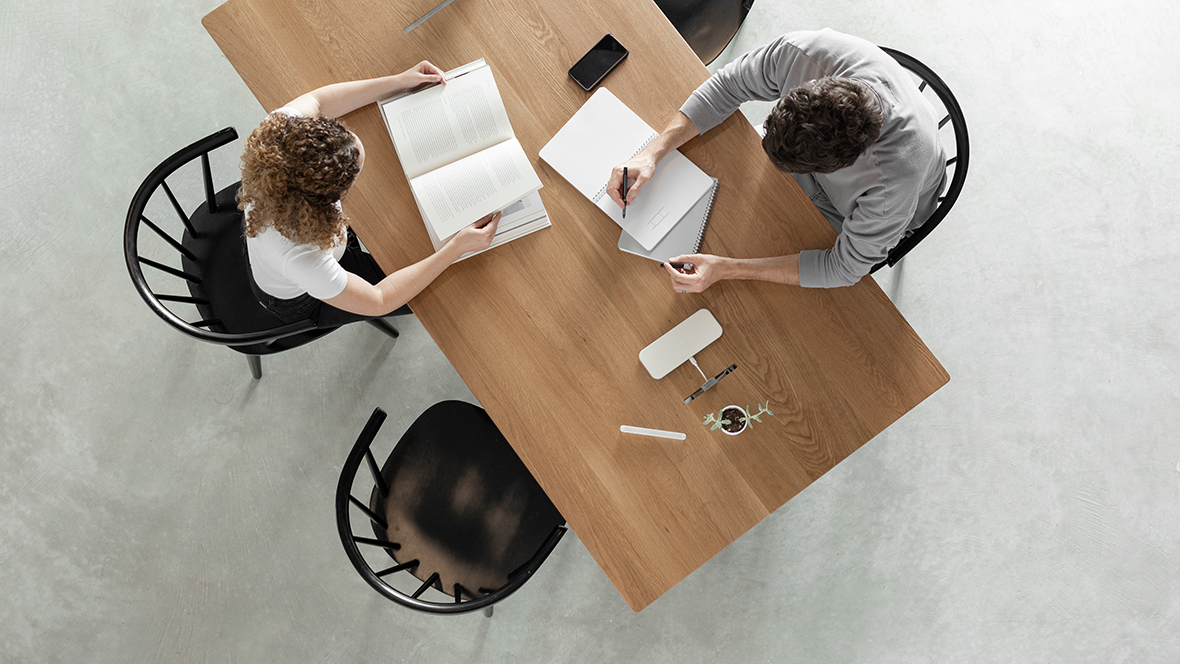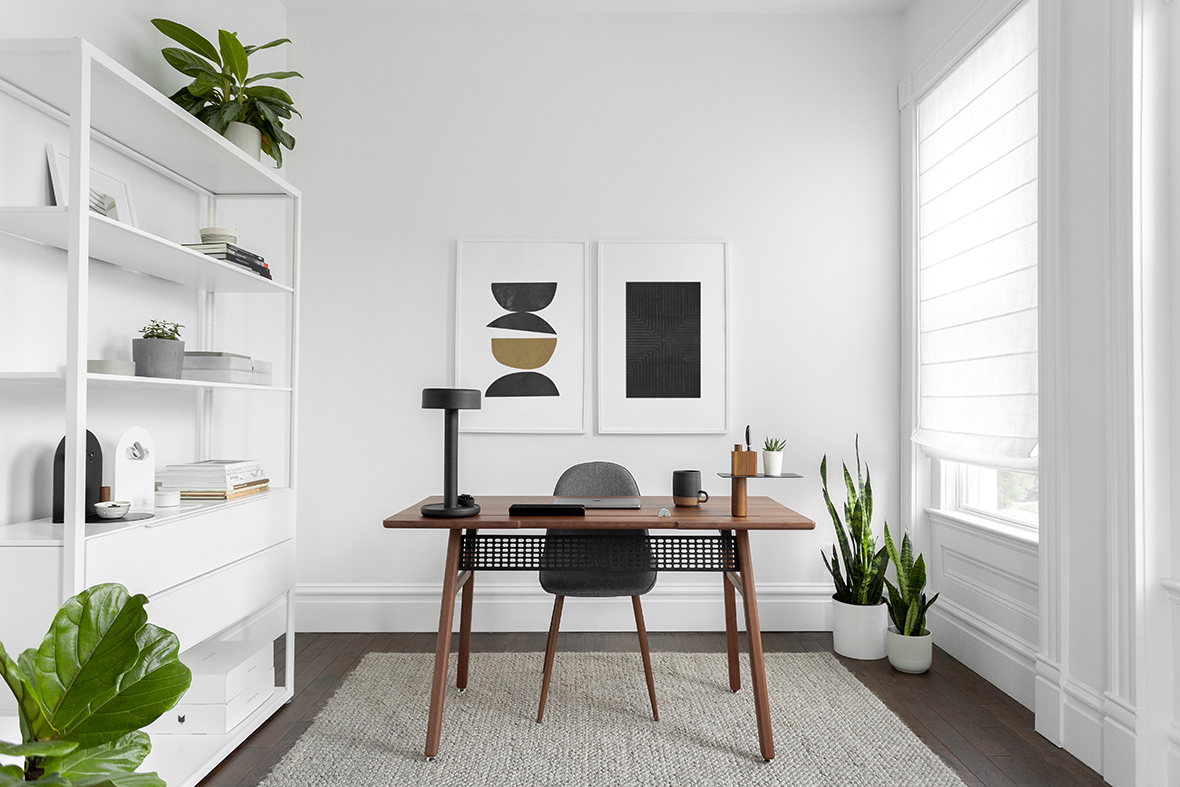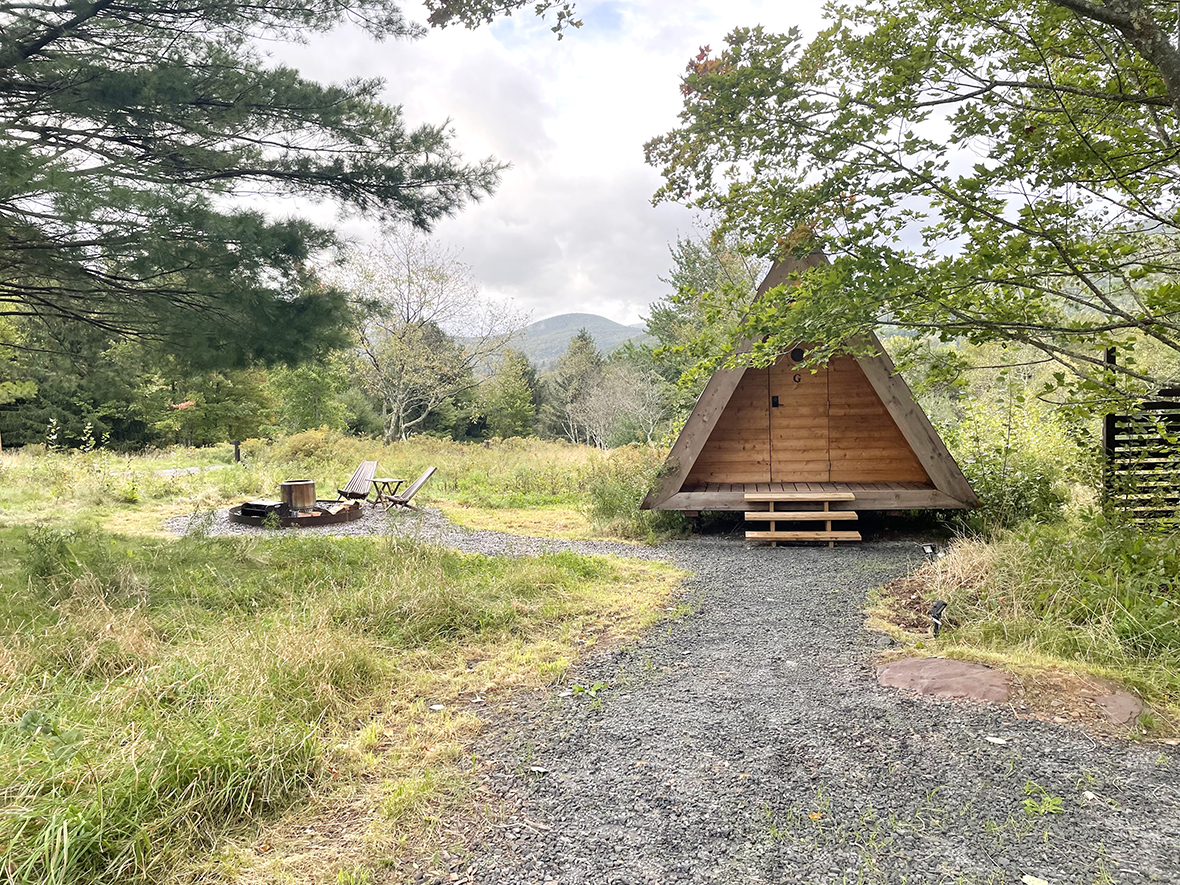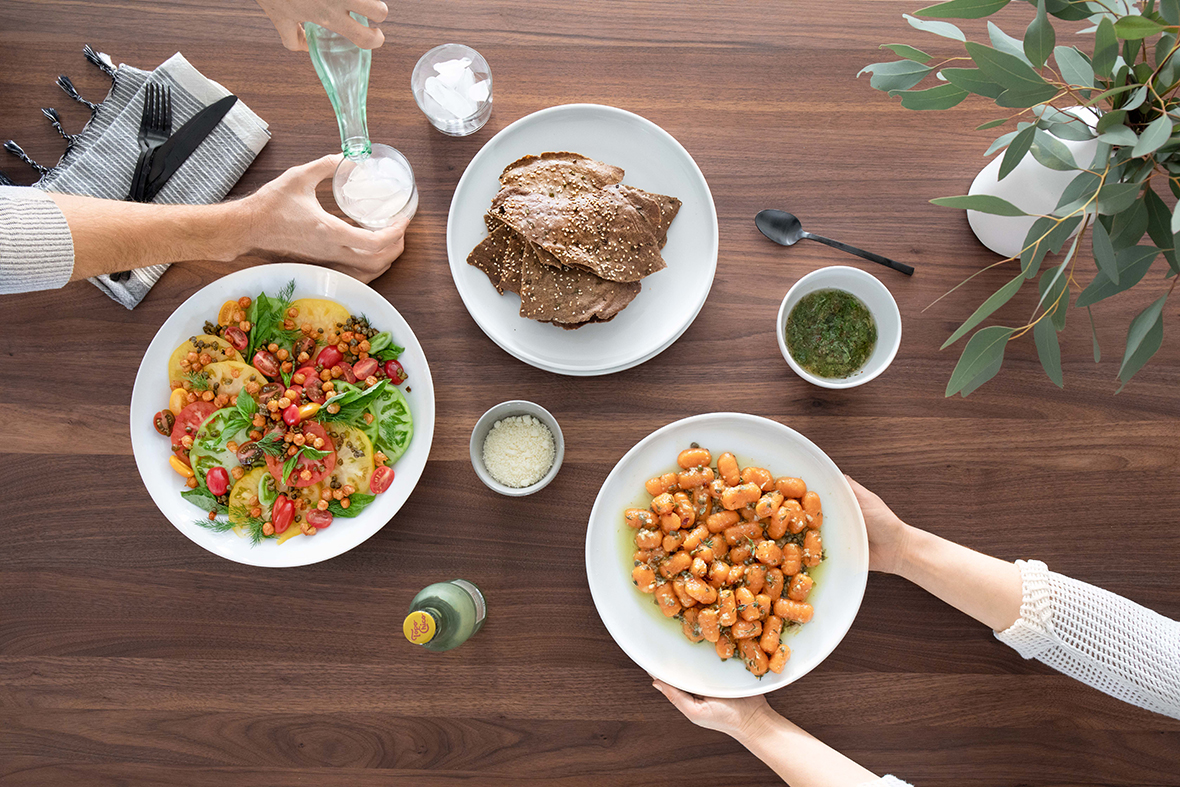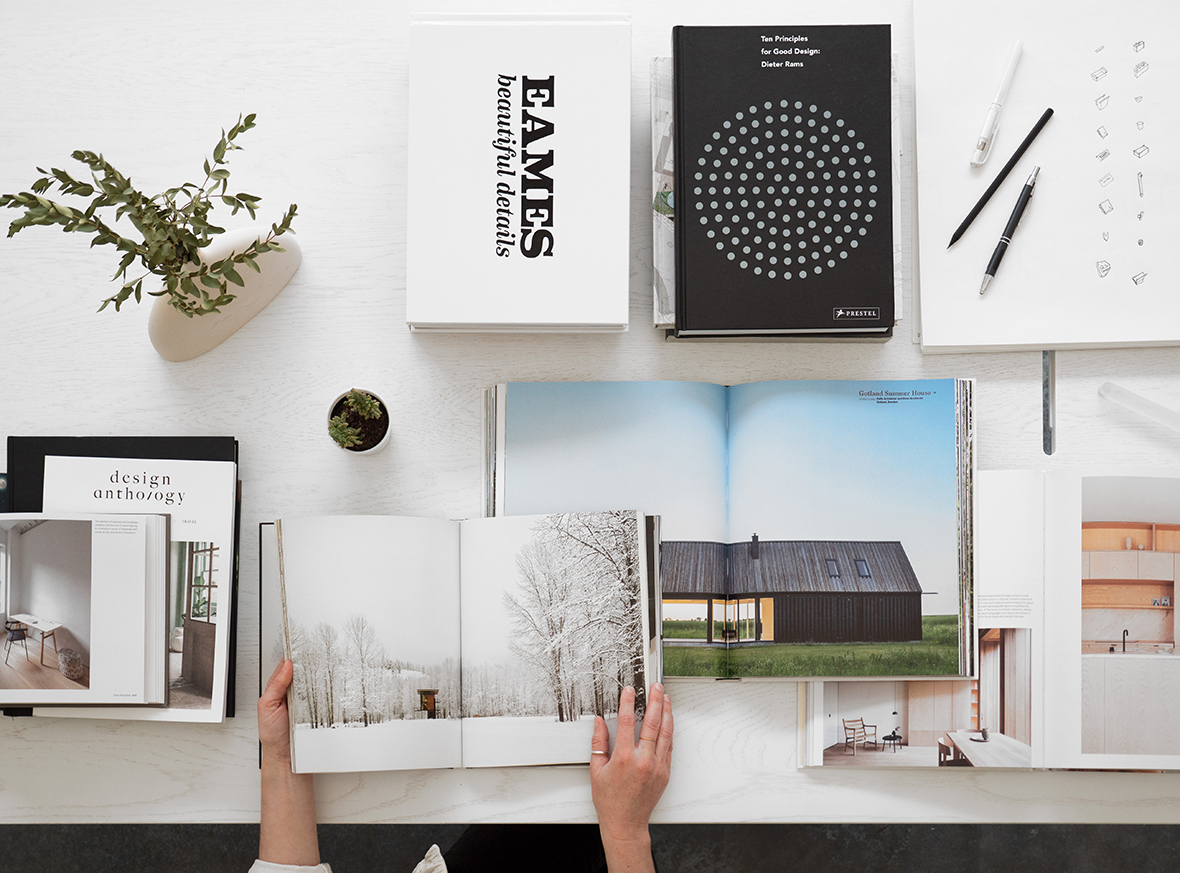 F5: Sarah Mirth Lives for Food, Great Books + More
1/12 Photos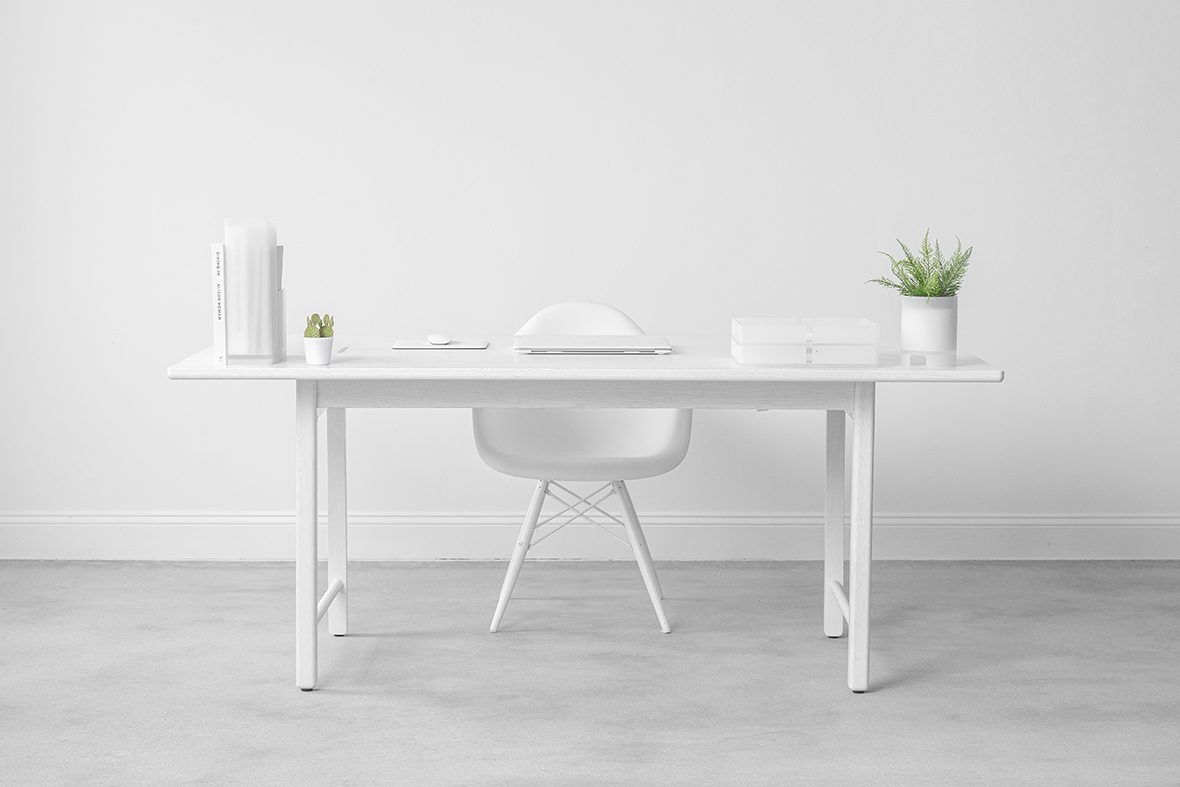 2/12 Photos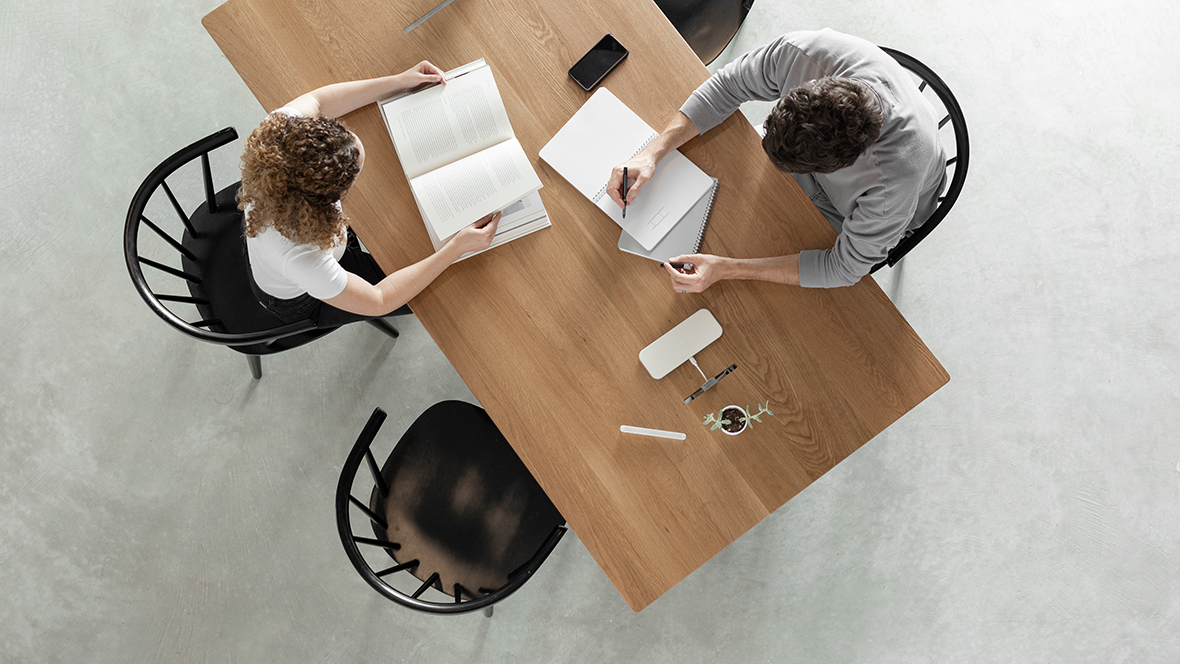 3/12 Photos
4/12 Photos
5/12 Photos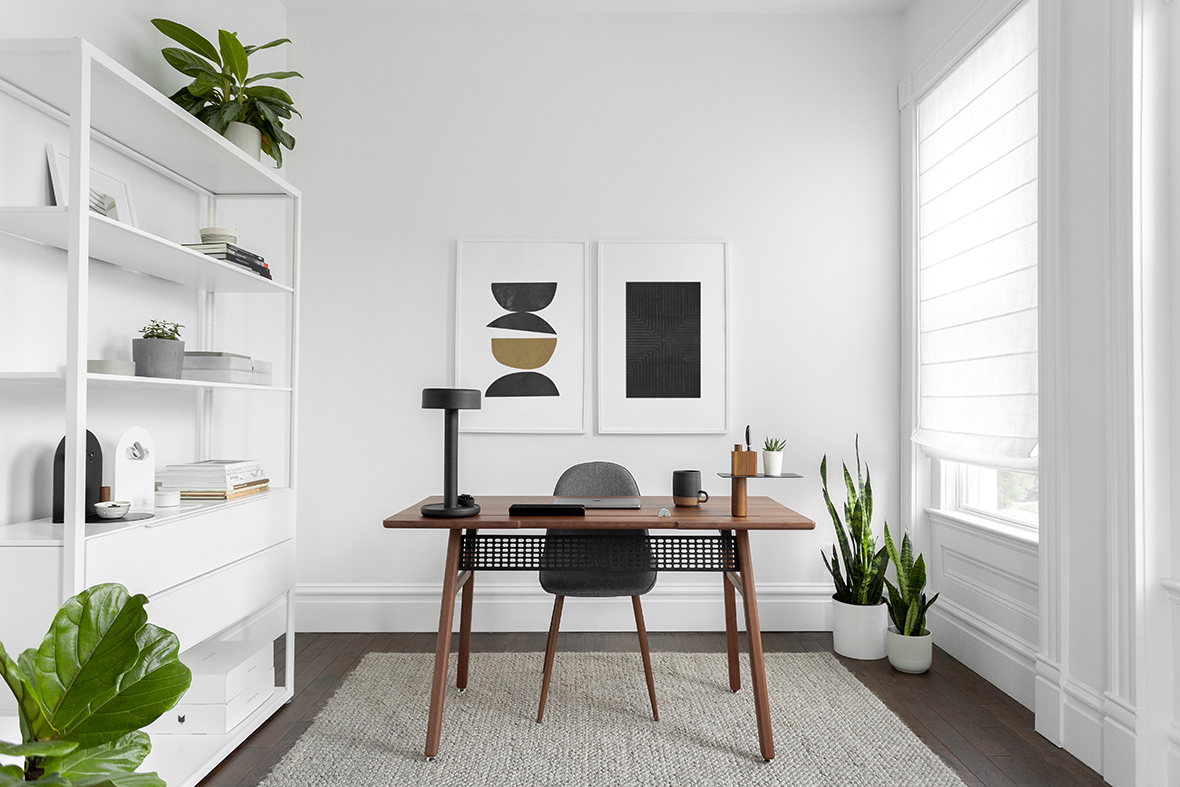 6/12 Photos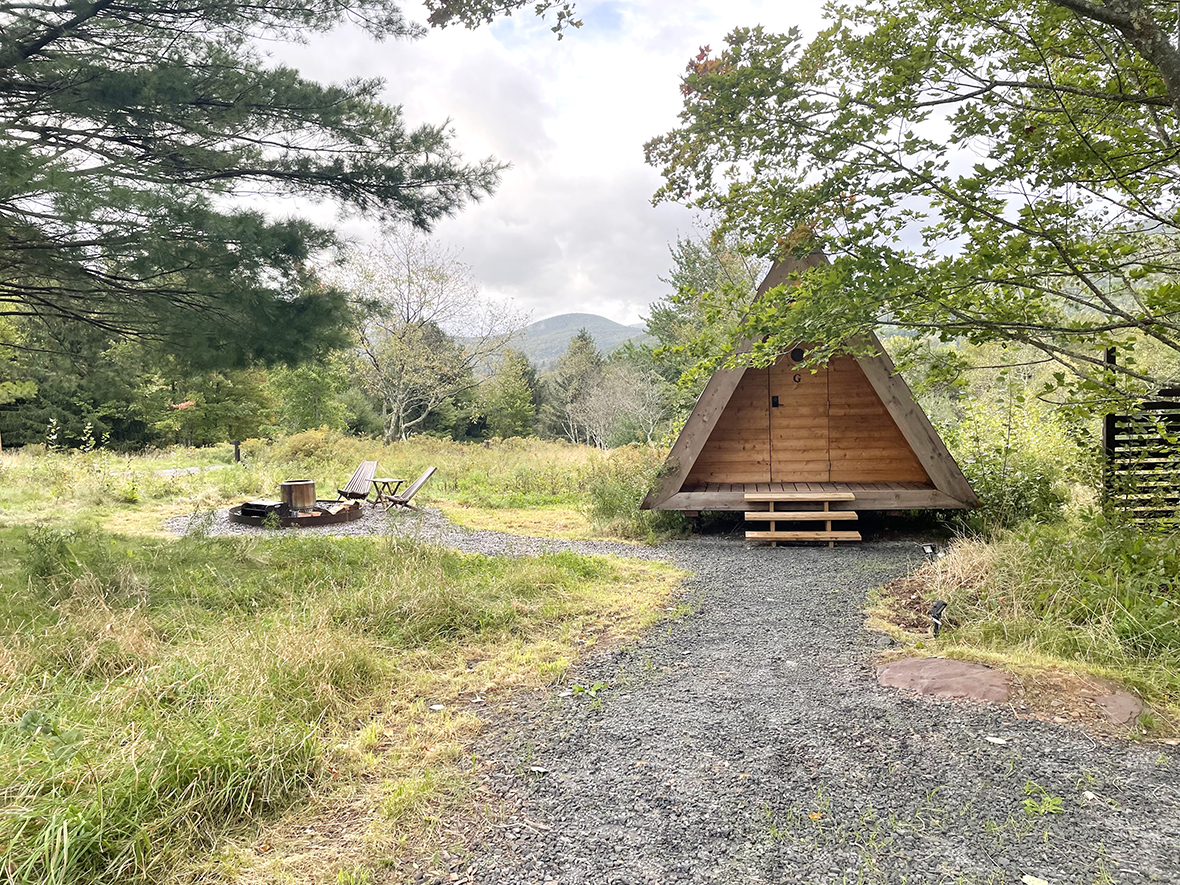 7/12 Photos
8/12 Photos
9/12 Photos
10/12 Photos
11/12 Photos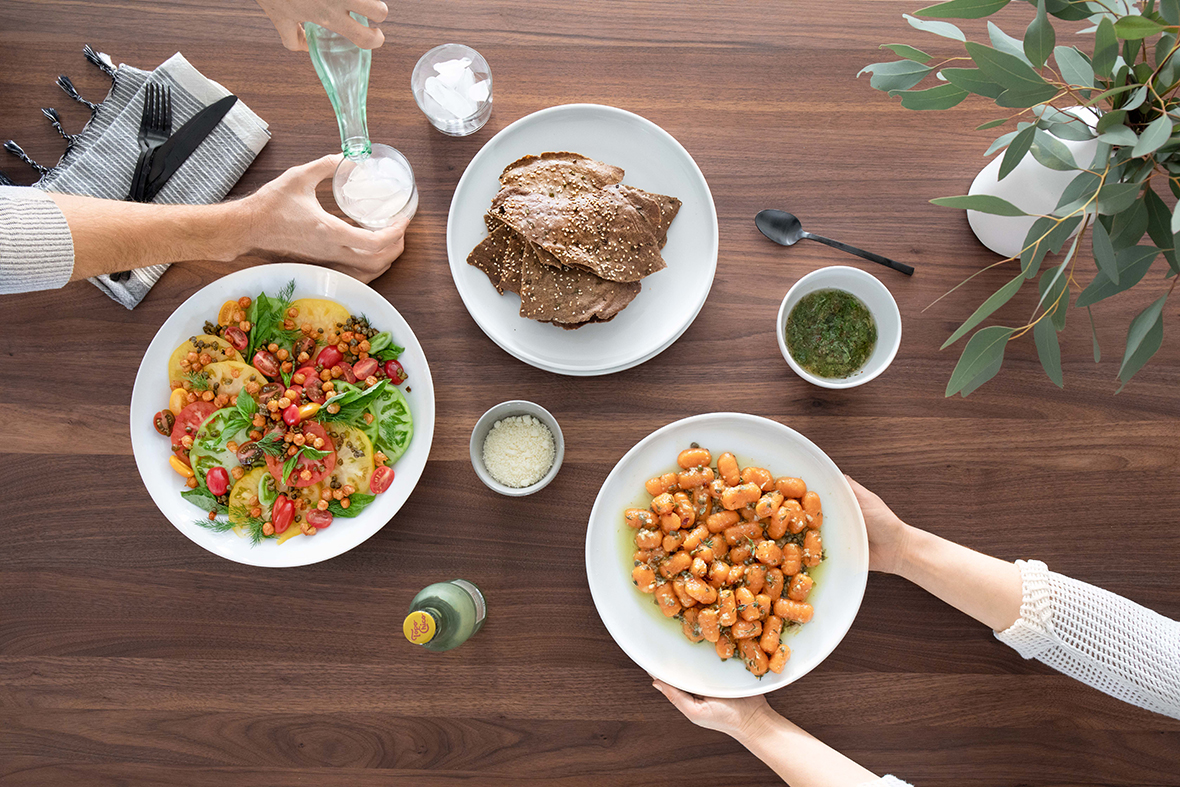 12/12 Photos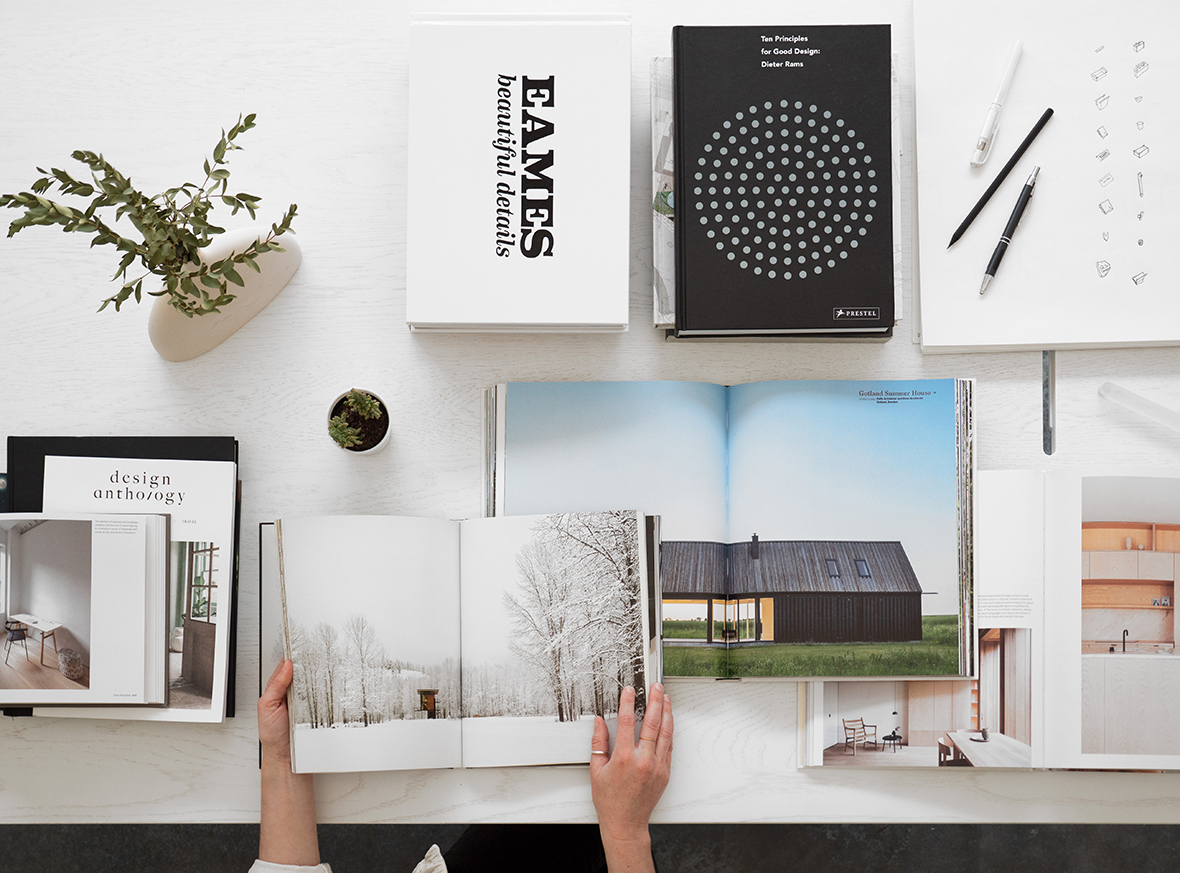 "Imagine if you loved every single object within your space. That's what we're out to design. An entire collection that is loved and appreciated as beautiful, hand-picked pieces," said Sarah Mirth. She's co-founder and CEO of Artifox, a design company that creates clever, minimalist furniture. Sarah is half of the design duo behind the brand, along with her husband Dan Mirth. She studied interior design before earning her master's degree in architecture from Washington University. Prior to founding Artifox, Sarah worked as an architect on large-scale commercial projects in Montreal and her hometown of St. Louis, Missouri. Whether in architecture, furniture design, or business development, Sarah loves bringing new ideas to life.
Today, Sarah Mirth joins us for Friday Five!
1. Our Home
One of my absolute favorite things is our home that we recently finished remodeling. It's a 130-year-old city house in need of a full renovation that we purchased sight unseen. We often describe our style as modern and minimalist with the simplicity of the Scandinavian aesthetic and the functionality of Japanese design. There was something very special, and in this case necessary, in starting our home renovation from scratch. The interior was a patchwork of years of additions and hodgepodge improvisations, but with a full gut we were able to realize that vision while learning a lot along the way. After four years of careful planning and hard work, we believe we achieved this balance and love spending time there. We're calling it finished for now, but we know a house this old is never really 100% complete.
I've always had a deep love for good food. Both of my parents were raised on farms, and we continue to visit our 200-year-old family farm in central Missouri. This upbringing gave me an early understanding of the value of quality ingredients and the significance of a real farm to table meal. While I can appreciate a fine dining chef's tasting menu, meals created with simple, fresh ingredients picked from a garden have always been my favorite.
One day after learning I needed to change my diet to be completely gluten-free, I realized just how difficult a challenge was ahead of me. For someone who loves all things bread, pasta, and pizza, having to change my diet drastically really derailed my love of food. For a long time I felt I had to go without because most of the gluten-free items in stores seemed processed and refined. That's when I discovered Aran Goyoaga, food stylist and cookbook author. Her recipes made me excited about food again by elevating gluten-free to a point where no one even missed the gluten. The photo above is sweet potato gnocchi with olive oil and herbs, sourdough buckwheat crackers, and an heirloom tomato salad with fried chickpeas.
Gluten-free bread baking is a totally different process than normal. It takes a little getting used to, and Aran has been gracious enough to assist over IG DMs when needed. It's all very precise and ingredients must be weighed at all times. The time and attention it takes to make food like this from scratch is worth every second.
3. Travel
As a designer/business owner, I stay incredibly busy. Travel gives me a much needed break from my day to day where I'm able to slow down. Whenever I visit a place for the first time, I try to spend half my time in the city focusing on design, architecture, and the overall energy and the other half in nature hiking, biking, and getting to know the unique landscape of the area. To fully experience a new environment you really have to do both.
And wherever I go, I always make food a priority. I can easily recall each of my trips as all my best memories are tied to specific delicious foods. It's hard to choose a favorite, but a short list would be:
Big Sur: A beautiful, scenic drive where the mountains meet the ocean, with a charming bakery on the side of the road that served an incredible ginger scone. Could be why we decided to get married there.
Montreal: I lived here while working on a large architecture project and took many long walks soaking in the French-inspired design. The Green Cafe had the perfect fig and feta salad that I now make every year when figs are in season.
Tokyo: Traveled here for fun after a conference and explored Shibuya, modern architecture, and the Tokyo fish market. At the time, it wasn't the most vegetarian friendly city, but I made it work with vegetable ramen and interestingly learned that the bright orange egg yolks are created from feeding hens rose petals.
Barcelona: I studied abroad for three months and went on biking trips and architectural tours. Every day for lunch I would buy fresh fruit juices, breads, and romesco from the market near our studio. There was also a small Italian stall that made piadinas to order with either savory or sweet ingredients. Mushroom, arugula, and fontina or nutella were my go-tos!
Upstate New York Catskills: A more recent trip, with an incredible stay at the East Wind in an A-frame cabin. We enjoyed personal saunas among the trees, a fire pit with s'more kits, and sangria deliveries from a quaint little restaurant on the property. This made it one of the most memorable experiences we've had recently, and I'd highly recommend a moment of respite in the woods after the last two years.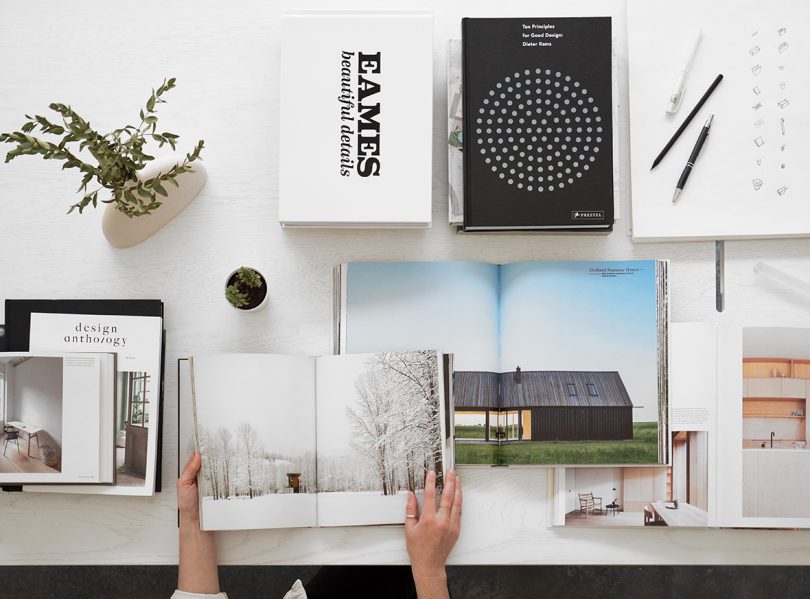 4. Architecture + Design Books
You'll find plenty of books scattered throughout our home on bookshelves, counters, and coffee tables. They've always been a great source of inspiration and help transport me beyond the walls in which I'm confined. I've been collecting them since college, and each one represents a story of a time in my education or career that inspired me to remember what is possible in design. I'm consistently drawn to architects and designers who imagine entirely cohesive spaces down to the tiniest details. There's Tom Kundig, with every piece of his residential projects being custom fabricated – oversized doors, unique stairs, and a seamless connection of the interior to the exterior. Tado Ando and his distinctive approach to concrete with very little ornamentation within the space, yet enticing and calming in a way that celebrates each moment. And of course, Charles and Ray Eames, who are probably most known for their furniture design, but were also able to reimagine many different design challenges as an architect and painter design duo. More recently I've been collecting books on modern cabins in remote places, small spaces with extremely high levels of detail.
5. 1 Second Everyday
I spend most of my days working late to hit the next deadline and can easily forget the best moments of having a great meal with friends, a whirlwind weekend trip, or even how rewarding seeing the progress of our design process can be. Something my husband, Dan, and I started doing years ago was documenting 1 Second Everyday. It doesn't need to be fancy or well lit, just one moment of our day that represents a small portion of our life. It's literally no effort at all, and the app conveniently stitches everything together for you so there's no editing involved. Almost 7 years later it has become one of our favorite things to rewatch to relive some of the fun things we've been able to do together, like seeing our renovation go from demo to complete and watching Artifox products evolve from idea to reality.
Work by Sarah Mirth + Artifox:
This post contains affiliate links, so if you make a purchase from an affiliate link, we earn a commission. Thanks for supporting Design Milk!