F5: Travis London Loves Bold Features, Color + His Dogs
F5: Travis London Loves Bold Features, Color + His Dogs
1/11 Photos
2/11 Photos
3/11 Photos
4/11 Photos
5/11 Photos
6/11 Photos
7/11 Photos
8/11 Photos
9/11 Photos
10/11 Photos
11/11 Photos
Born and raised in the City of Angels, celebrity chef turned interior designer, Travis London, brings together American design sensibilities and European glamour. As the principal of Studio London Co, he began his design journey in New York City, followed by years in Paris and Milan, on a voyage to explore and perfect his strong use of color and pattern. It's these things that have become synonymous with Travis's work today. His interiors are delightfully playful, embracing bold features and colors alike. Following his time abroad, Travis settled in Miami Beach, where he currently lives in an ever-evolving home that also acts as his design lab and showplace. Travis has been recognized and featured in numerous publications, including Architectural Digest, Domino, the Wall Street Journal, and more.
Today Travis London is joining us for Friday Five!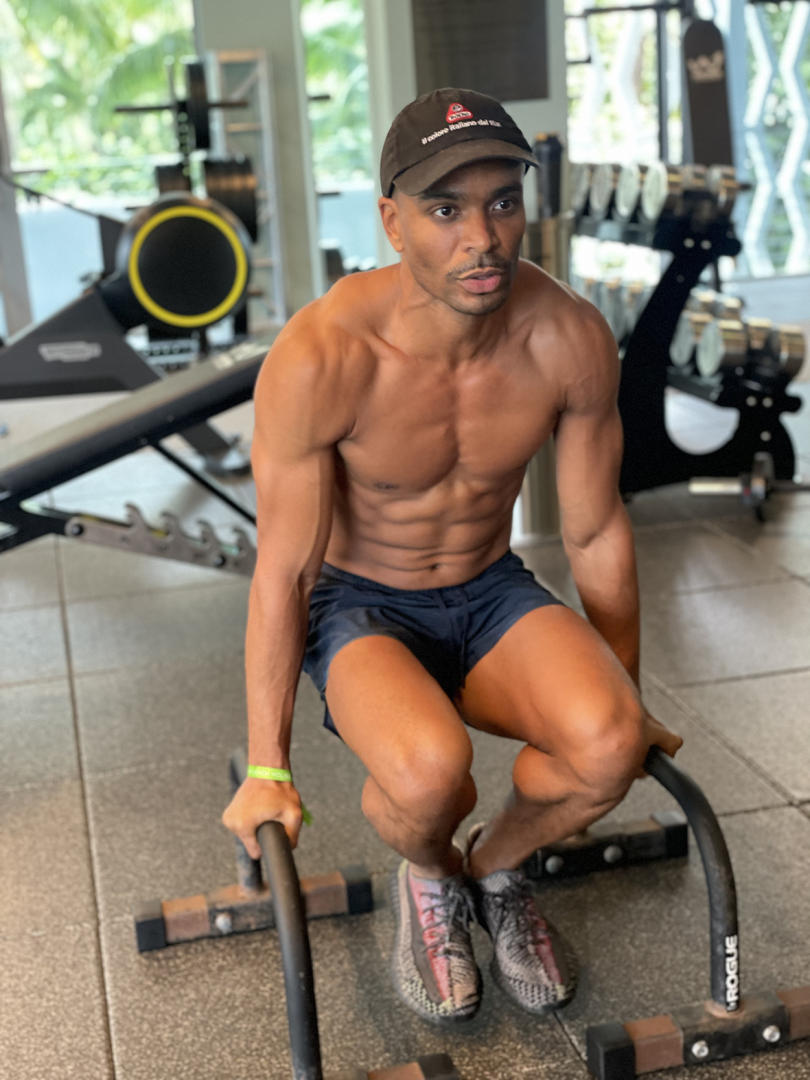 1. My Morning Workout at Barry's Bootcamp
Every morning, to get my day started, I have to get in a morning workout at Barry's. This is my one hour of the day where I don't think about anything else other what's going on in that red room. This is my one hour out of 24 to center myself and my body and just focus on me without any outside distractions. I can tell you there are days I don't want to workout, but I push through them and I show up and thats all anyone can do. Just show up. Barry's is also like a little community of built-in friends, so there's also the connection with people who are there with the same goals in mind.
2. Gianni + Donatella Versace
Gianni and Donatella Versace can do no wrong to me. The way they design, their creativity, their strength – I find it all so inspiring. Outside of the world of fashion, Gianni had the best homes. For my 16th birthday, my parents got me the book Do Not Disturb by Gianni Versace, which chronicles all of his different homes. I even tried to replicate his bedroom in his Lake Como home in my bedroom at 16. To this day, that book and the style and designs of both Gianni and Donatella constantly inspire with their bold uses of color and unexpected details.
3. Miami, Florida
I am constantly inspired by Miami. I am a designer who is known for his bold and colorful designs and who cannot live without color. For me, a life without color is a life without love. Being a designer, our elements and surroundings are instrumental in our lives as they are constant forms of inspiration. Luckily I live in a city where color is everywhere around me. I live in the art deco district of Miami Beach, and can go out my door and find beautiful sources of inspiration in the colorful art deco buildings. Or I can cross the bridge to Wynwood and see incredible murals by talented artists lining the streets. Miami is forever inspiring me.
4. My Dogs
My dogs are my life and my world revolves around them, but they have also become a huge part in how I think about design. When I'm designing spaces, I am very cognizant of how certain fabrics and furnishings will keep up with the wear and tear of having animals – and that comes from having them myself. My dogs also keep me very balanced, as no matter how busy my work gets or how successful I grow I still have to pick up dog poop every day and it is a very humbling daily chore.
5. History Books
I love spending hours with design books on past centuries. To be great, we must learn from the past. Nothing is ever new, just a new interpretation of it. I love going through books on the 16th and 17th century for inspiration.
Work by Travis London: