F5: What Two Careers Led Anna Zaoui to Co-Found The Invisible Collection?
F5: What Two Careers Led Anna Zaoui to Co-Found The Invisible Collection?
1/10 Photos
2/10 Photos
3/10 Photos
4/10 Photos
5/10 Photos
6/10 Photos
7/10 Photos
8/10 Photos
9/10 Photos
10/10 Photos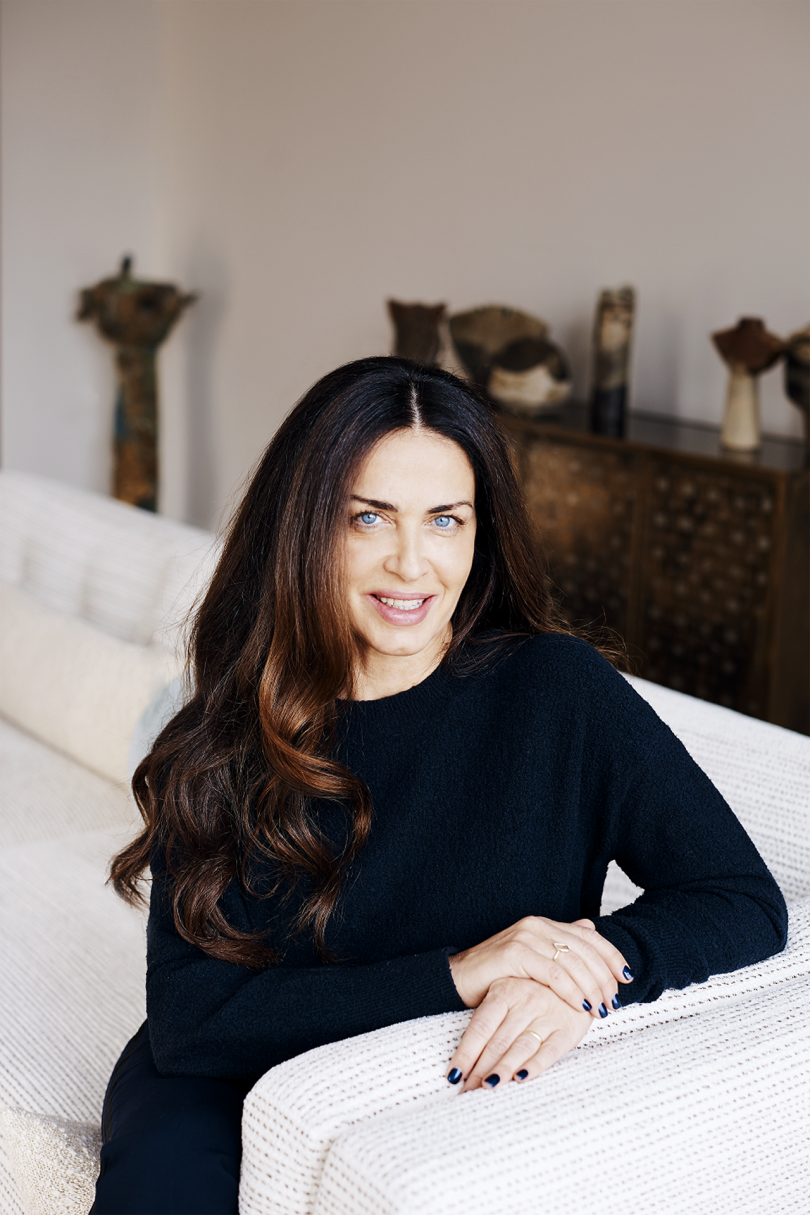 A former reinsurance risk specialist turned homemaker turned entrepreneur, Anna Zaoui is passionate about contemporary art and Pierre Chareau (she lives in an apartment designed by the French architect!). An art collector and patron of the arts, Anna is a council member of several institutions, including the International Council of the Design Museum in London and the Hayward Gallery. Her Moroccan roots and French upbringing inform her taste, which she describes as classic with an edge. A tireless traveller, Anna spends her time between London and New York, always on the hunt for up-and-coming artists and working with world-renowned interior architects.
Above all else, Anna brings her collector's eye to The Invisible Collection as co-founder. The Invisible Collection represents the best in contemporary design, providing a platform for designers to sell their bespoke collections online. It's the first site to have access to an exclusive inventory of furniture, and to make it accessible to a wider audience internationally. Each piece is made to order by talented craftspeople before being delivered with white-glove service.
Today Anna is joining us for Friday Five!
1. Art by Egon Schiele + Richard Prince
The two pieces I cherish the most: Schiele and Prince, they sum up my take on life. Schiele is about the bond between mother and child – has there ever been anything more tender and more powerful? Richard Prince's Joke is a reminder that one can never take oneself too seriously, it keeps me on the edge. They'll always be with me.
2. Capri
My summer dream destination! Apart from its breathtaking beauty, its romantic elegance and its hidden heavenly spots. I ADORE Capri because it's the one place where I truly feel grounded. Maybe it's my Mediterranean roots…
3. Tablescapes
I love hosting dinner parties, they are a celebration of friendship. Sharing a meal around a beautifully set table is an act of fun and joy. We have a French idiom, l'art de la table, because it is a form of art. This is something very dear to me, so much that we added a series of original tablescapes in our collection.
4. Design Miami/Basel
I still remember the excitement when Art Basel introduced a contemporary design section. I co-founded The Invisible Collection because of my passion for design, for the talent, artisanship and sometimes genius behind each piece of furniture. Design is art.
5. The Cultivist
This is an art club that offers curated experiences in the art world. In these times of confinement, it's been my cultural go-to with a rich online program of lectures, artists' studios visits and exhibition previews. Lockdown notwithstanding, the eye and the mind have to travel.
Work Represented by Anna Zauoi: