Fai-Fah is a corporate social responsibility (CSR) program that began in 2010 in Bangkok by TMB Bank. Fai-Fah, which means "light energy," is a studio that was brought about for low-income families with children and teens to bring change through arts-related learning.
Spark redesigned two shop houses in a residential district of Bangkok to house the Fai-Fah program. The studio is made up of five floors that contain an art studio, multi-purpose "living room," library, gallery, dance studio, and a rooftop garden. Looks like an incredibly fun and creative space for the neighborhood kids!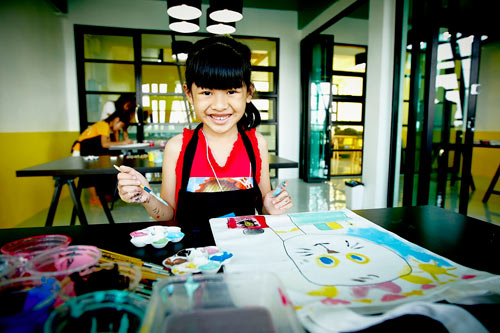 Photos by Lin Ho, Spark, and TMB Bank.