Chuck is a flexible shelving system for your walls that adapts to your individual storage needs. Designed by Natascha Harra-Frischkorn of hafriko, Chuck appears to be just a simple wooden shelf but after a second look, you'll notice it's made of flexible wooden planks that adjust to the books and objects it displays.
The design is made up of six wooden planks and two stainless steel brackets that keep the planks in place. Each piece of wood can be individually adjusted as you wish so you can display your favorite stuff how you want. Depending on the amount of objects placed on each shelf, the planks bow out and become a different shape.
The results are an interactive and ever-changing display of your favorite goods. Available in the original or oiled wood version.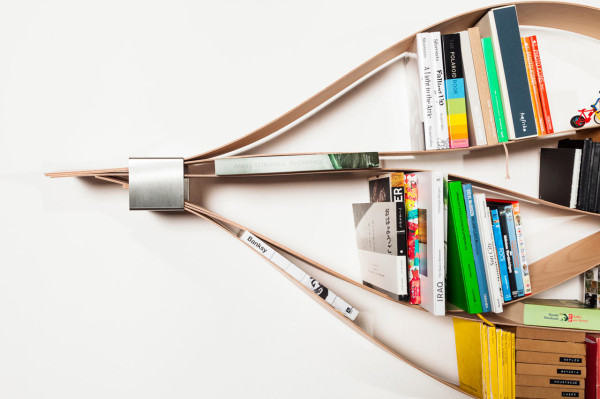 Photos by Leopold Fiala.