The new FLIN collection from Vulantri is a light and airy form juxtaposed with loud, vibrant color, influenced by the designers' Balinese roots. The designers, Rene Kroondijk (architect) and Tantri W. Wulantri (jewelry designer), are based in the island Bali, Indonesia, where the border between land and sea has an important role in the daily life of the local people. Using nylon fishing line, the ethereal collection is inspired by the lifestyle of Bali – from fishing, surfing and relaxing – the main leisure activities of locals and visitors alike.
Made by the local craftsmen in Bali, the form of each piece is directly reminiscent of the shape of a wave which is rolling from small to big. The two different color nylon lines represent the interaction and infinity of the waves and creating interplay between both.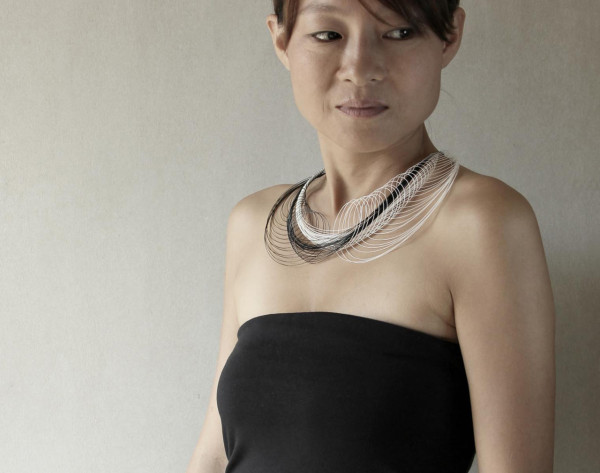 The Flin Collection consists of 5 necklaces, 2 bracelets and 3 earrings. Visit Vulantri.com for more information.