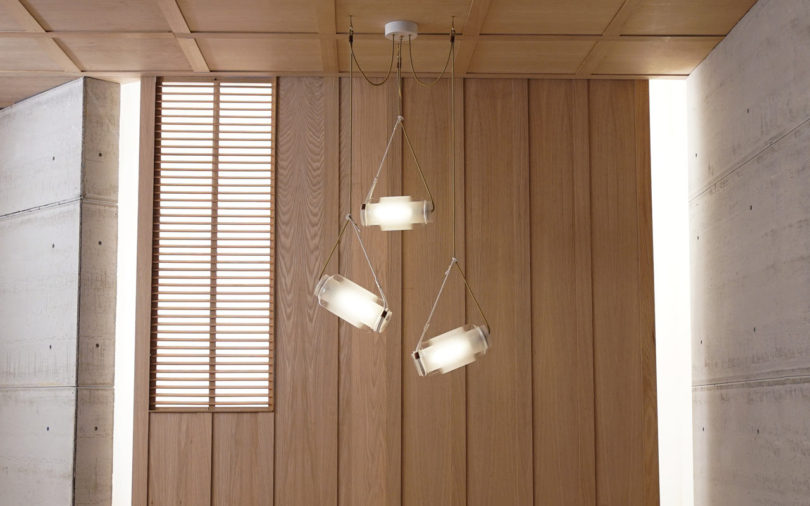 Los Angeles-based Brendan Ravenhill Studio expands their lighting collection with a new pendant that's inspired by Japanese fishing floats and rip tides pulling lobster buoys under water. Float merges clear and sandblasted glass with rope and leather to form a unique pendant that can be hung as single, double, or triple clusters.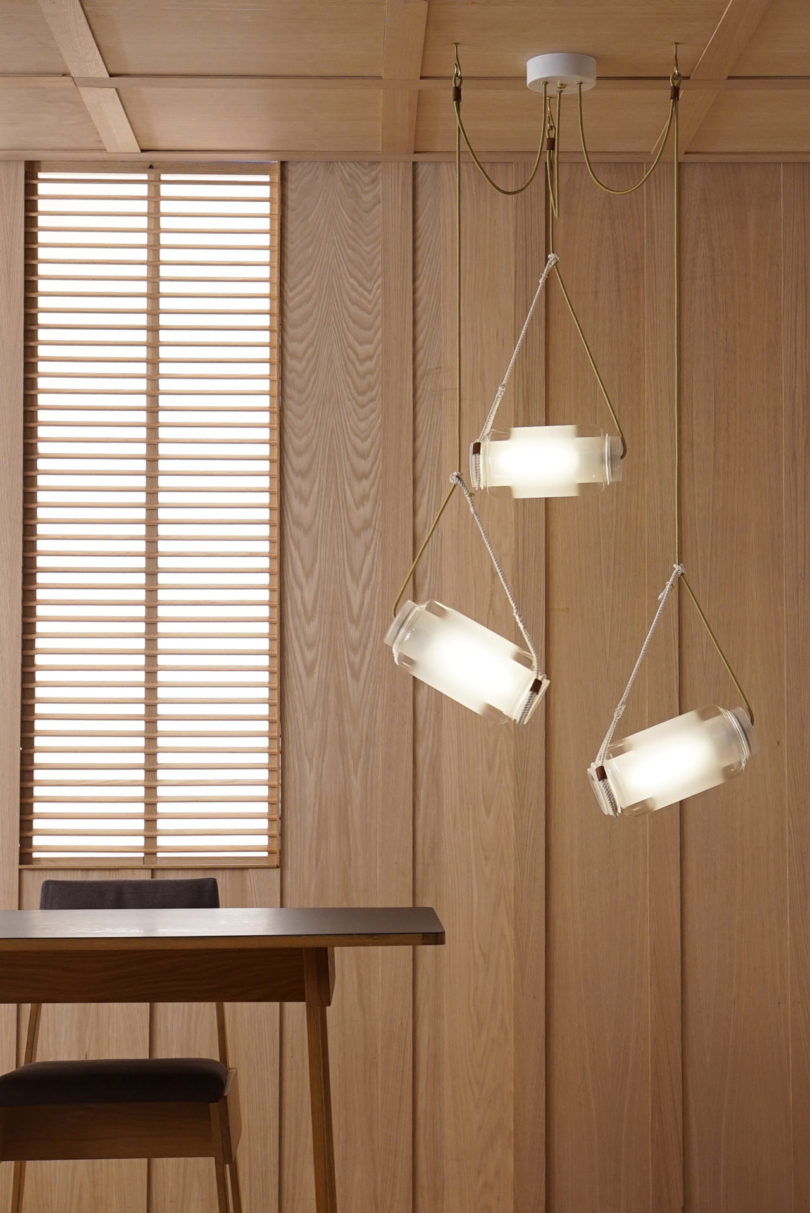 Float consists of cylinders of borosilicate glass that are joined together to form internal and external shades. The exterior shell gets sandblasted in the center before fading to clear glass at the ends where it's fused with the internal optic.
The pendants are finished with cloth covered electrical cords and knotted rope, which allows you to adjust the angle that the pendant is suspended by moving it along the cloth cord. Brass and leather ceiling hardware are included allowing the fixtures to swing out to a broader location on the ceiling.