How did a collaboration between a footwear designer and a furniture designer come to be? They both share and uphold the same values in producing high-quality, expertly crafted products that can stand up to the test of time and trends.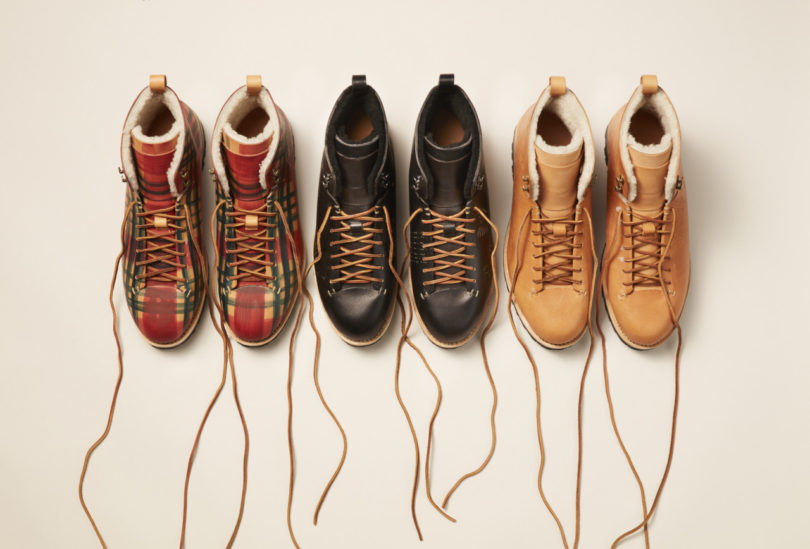 Tull Price of FEIT and Tyler Hays of BDDW teamed up to create a very limited run of 60 pairs of hiking boots, each handled with care in Price and Hay's individual studios for separate steps of the design process. The leather uppers were dyed, painted or embossed by hand in BDDW's Philadelphia studio and then sent to FEIT to be hand-lasted and hand-sewed. The hiking boots come in an array of solid colors, patterns and nature-inspired markings.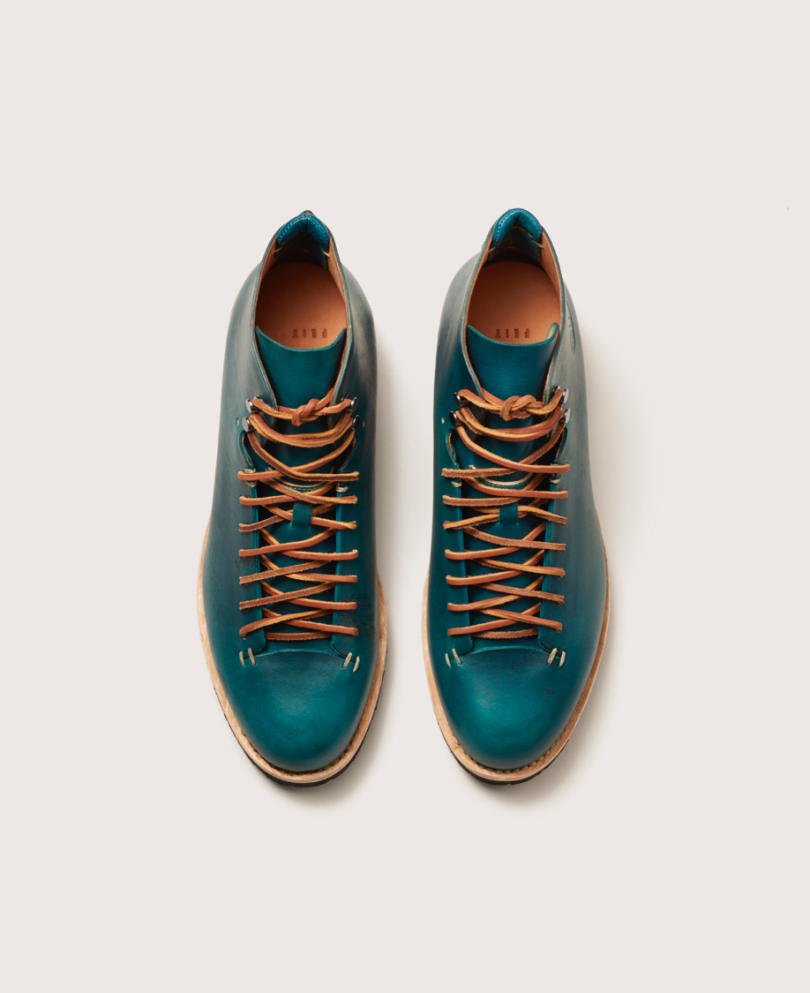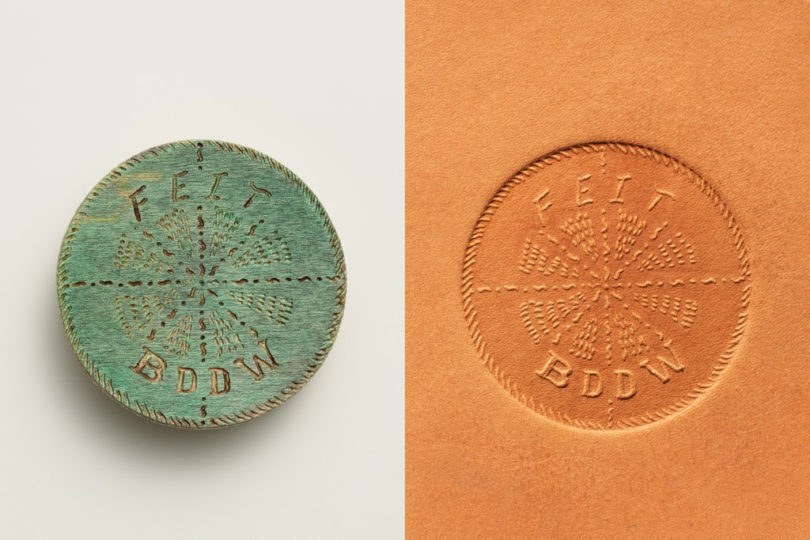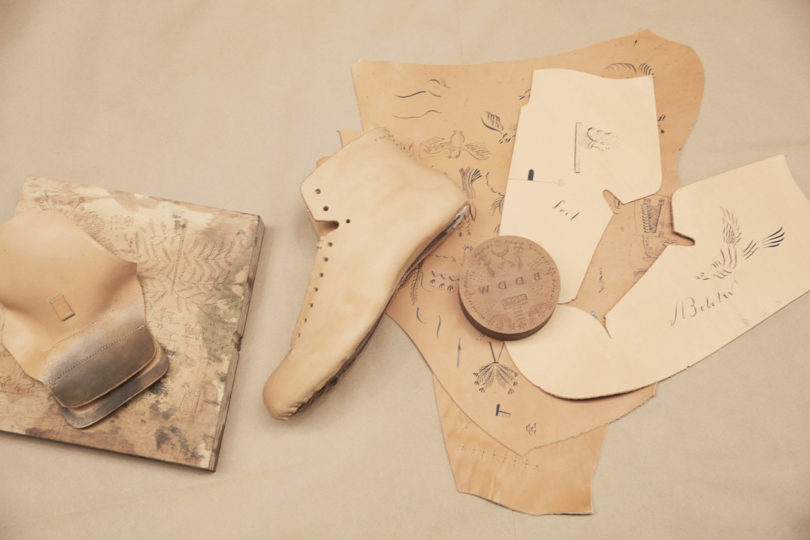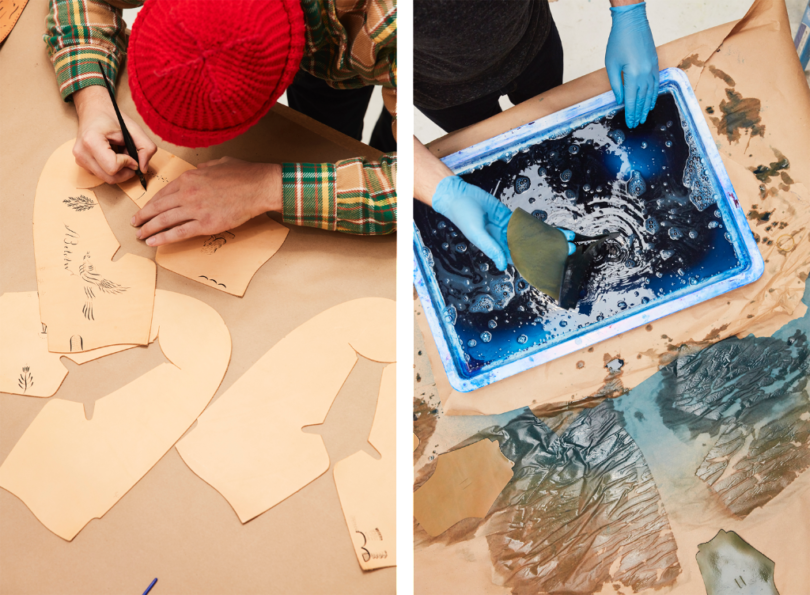 Each pair is packaged in a custom wooden box that has been individually numbered and made by BDDW. Each pair also comes with a catalogue that documents the design process and a limited edition custom poster.
To purchase a pair, visit FEIT x BDDW.
Photos by Ben Pogue.