Form Us With Love and Baux Turn Textile Offcuts Into Acoustic Panels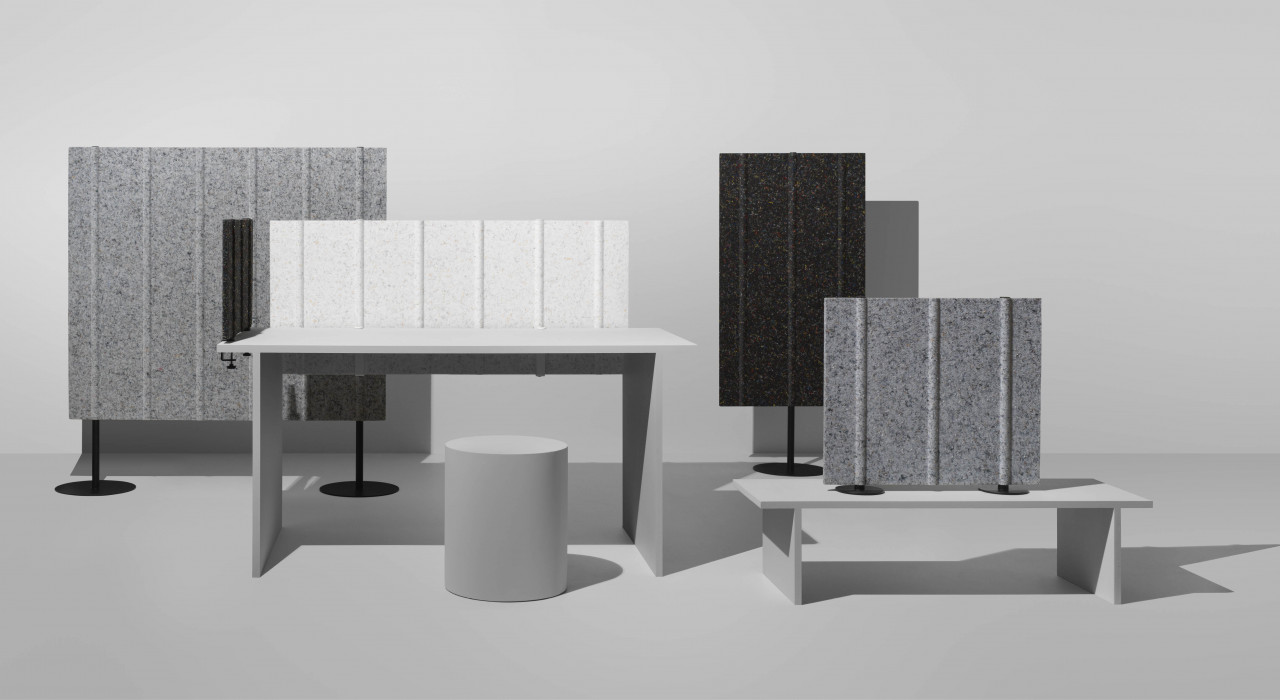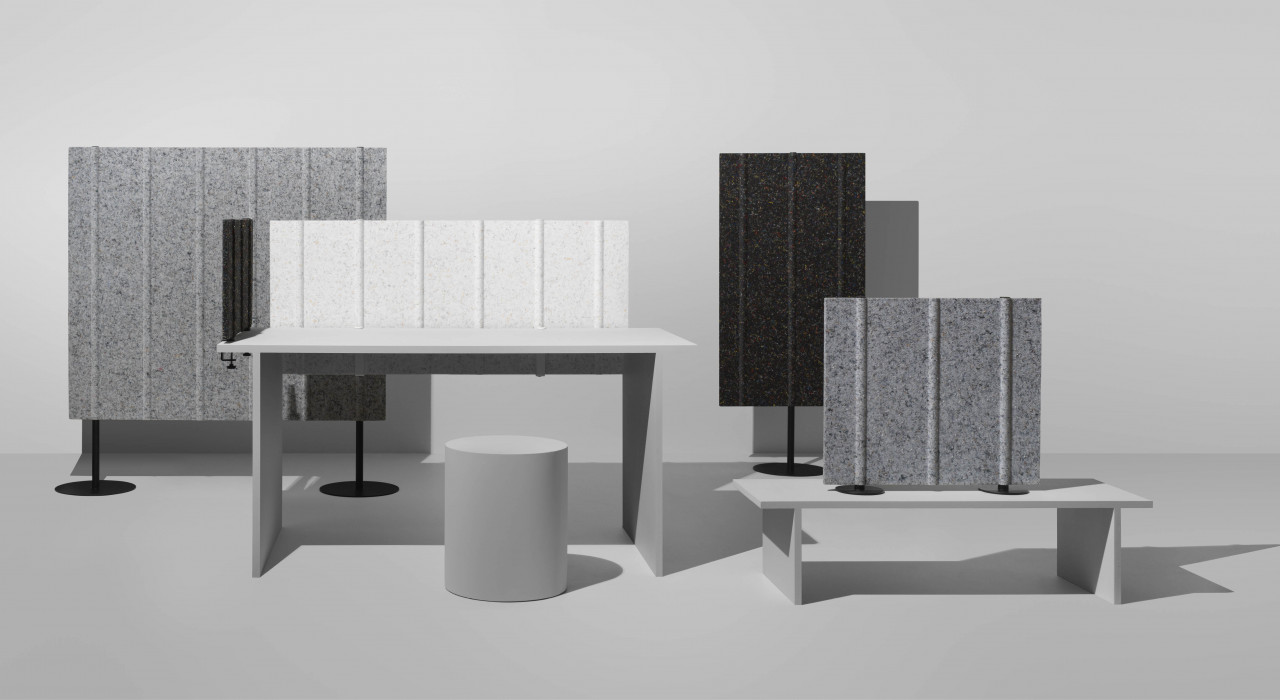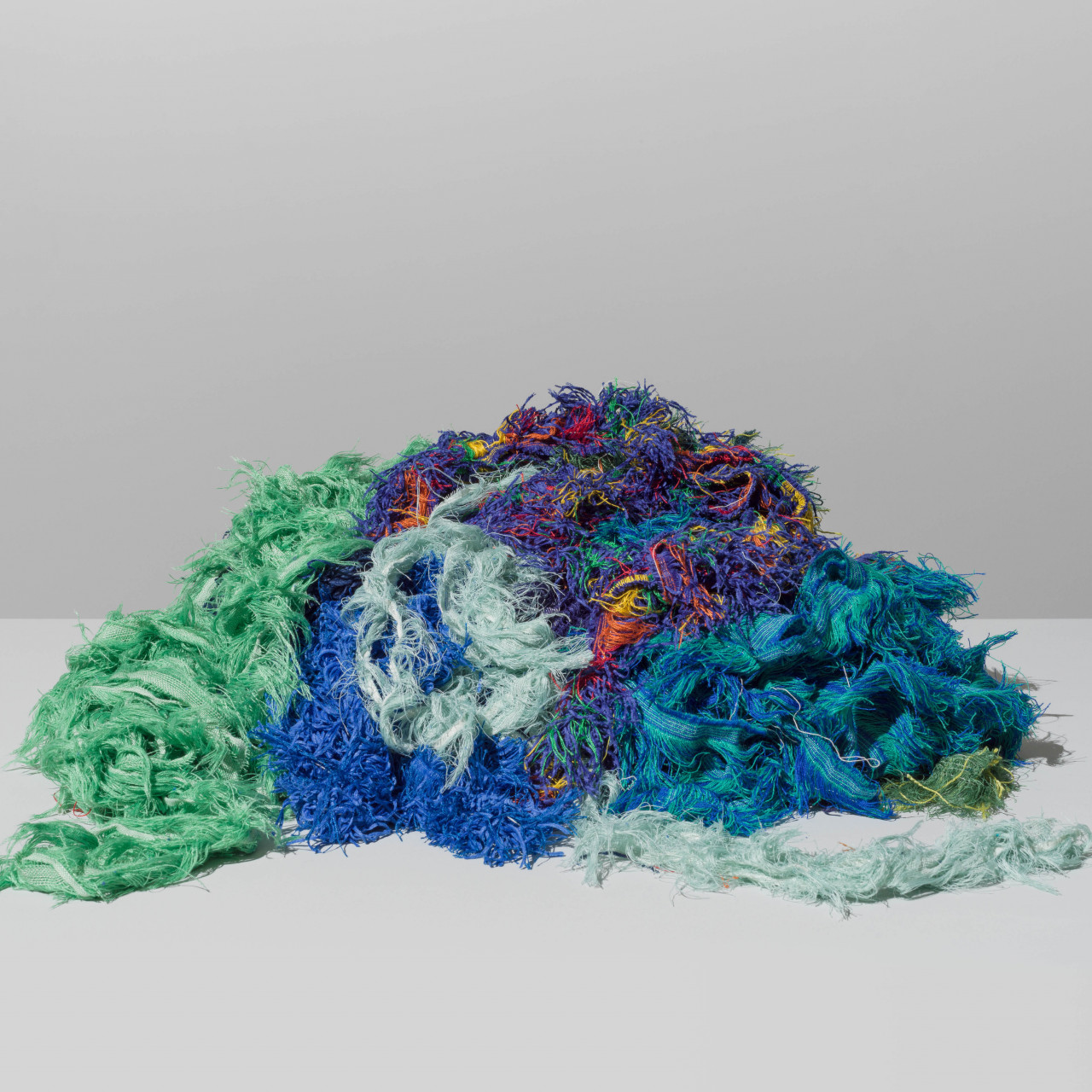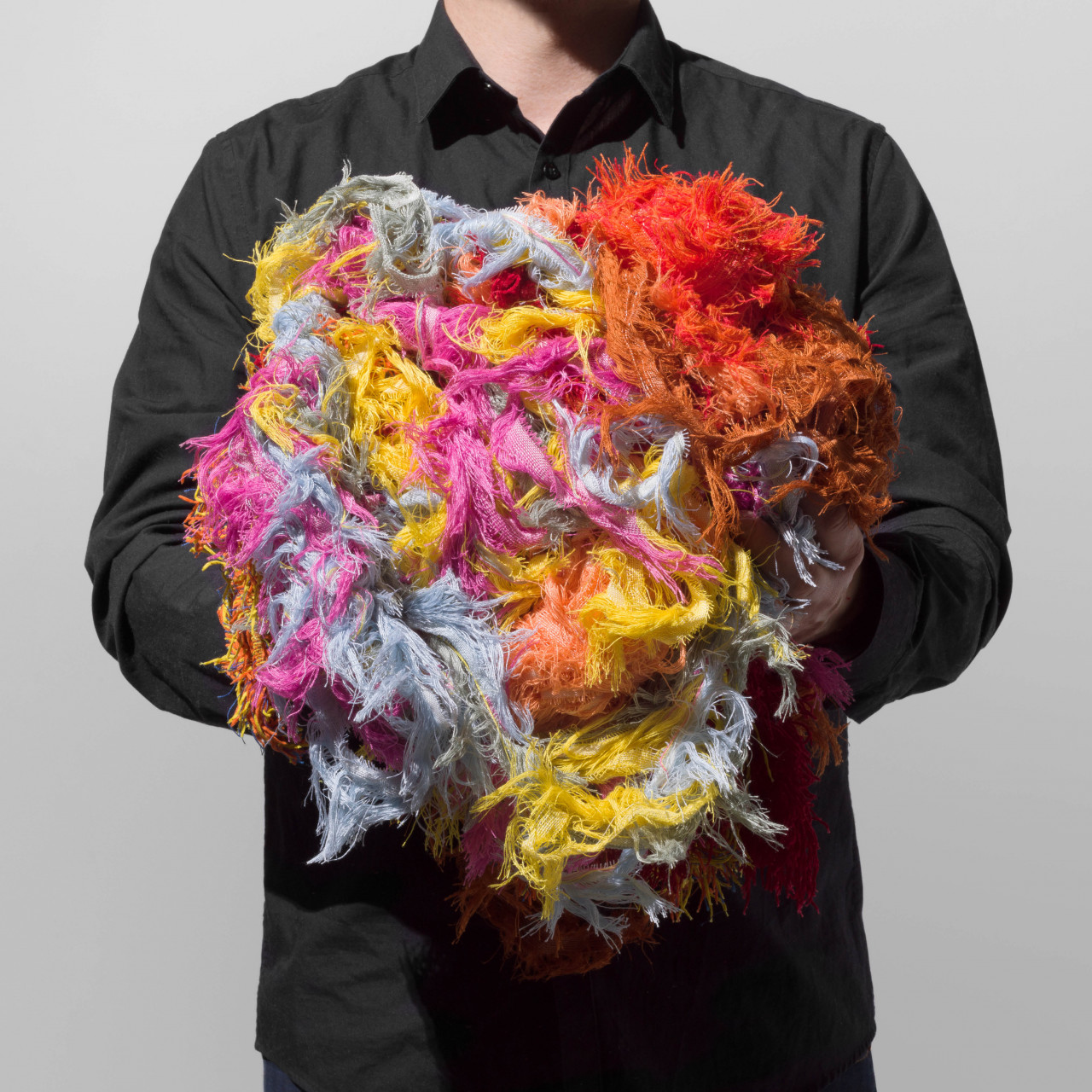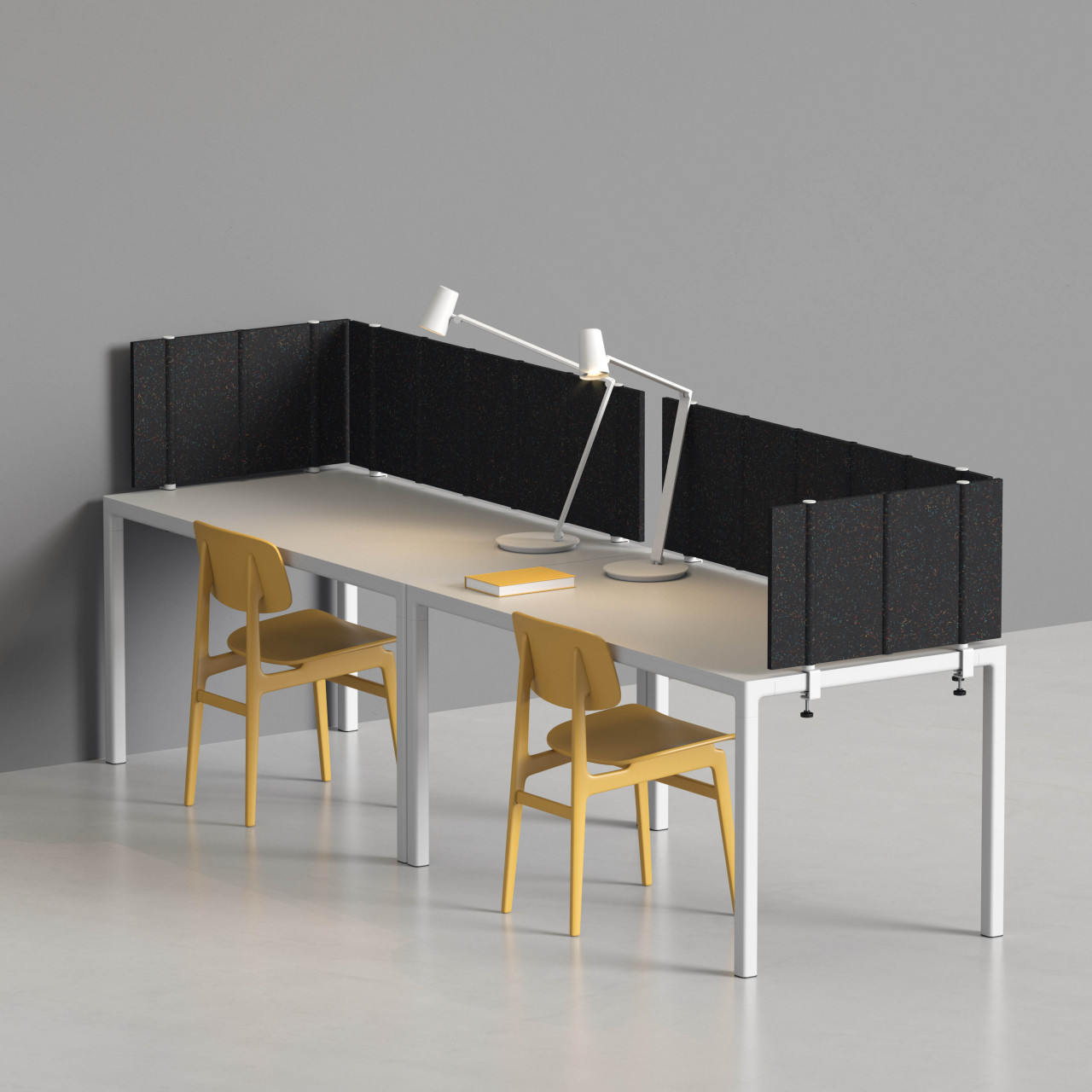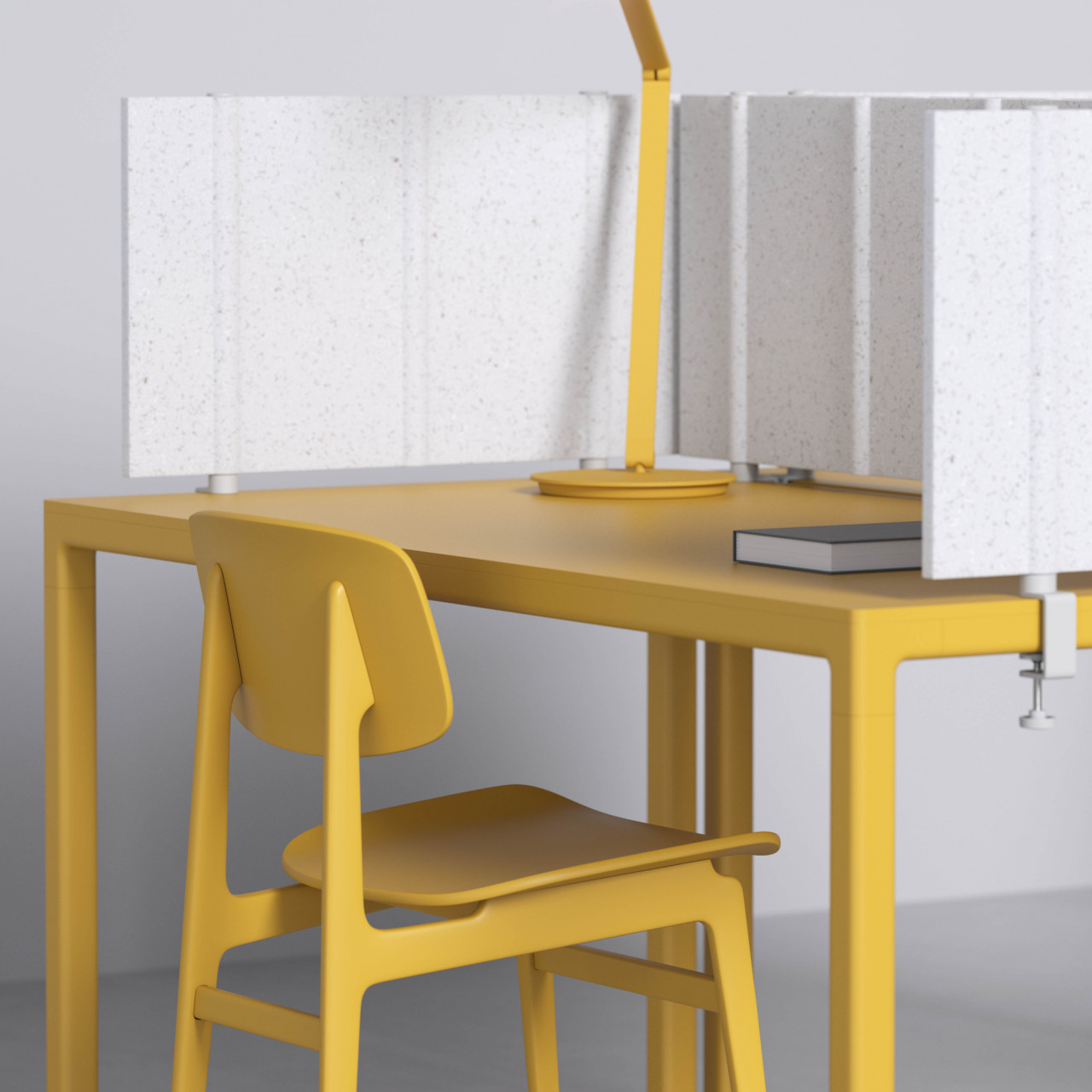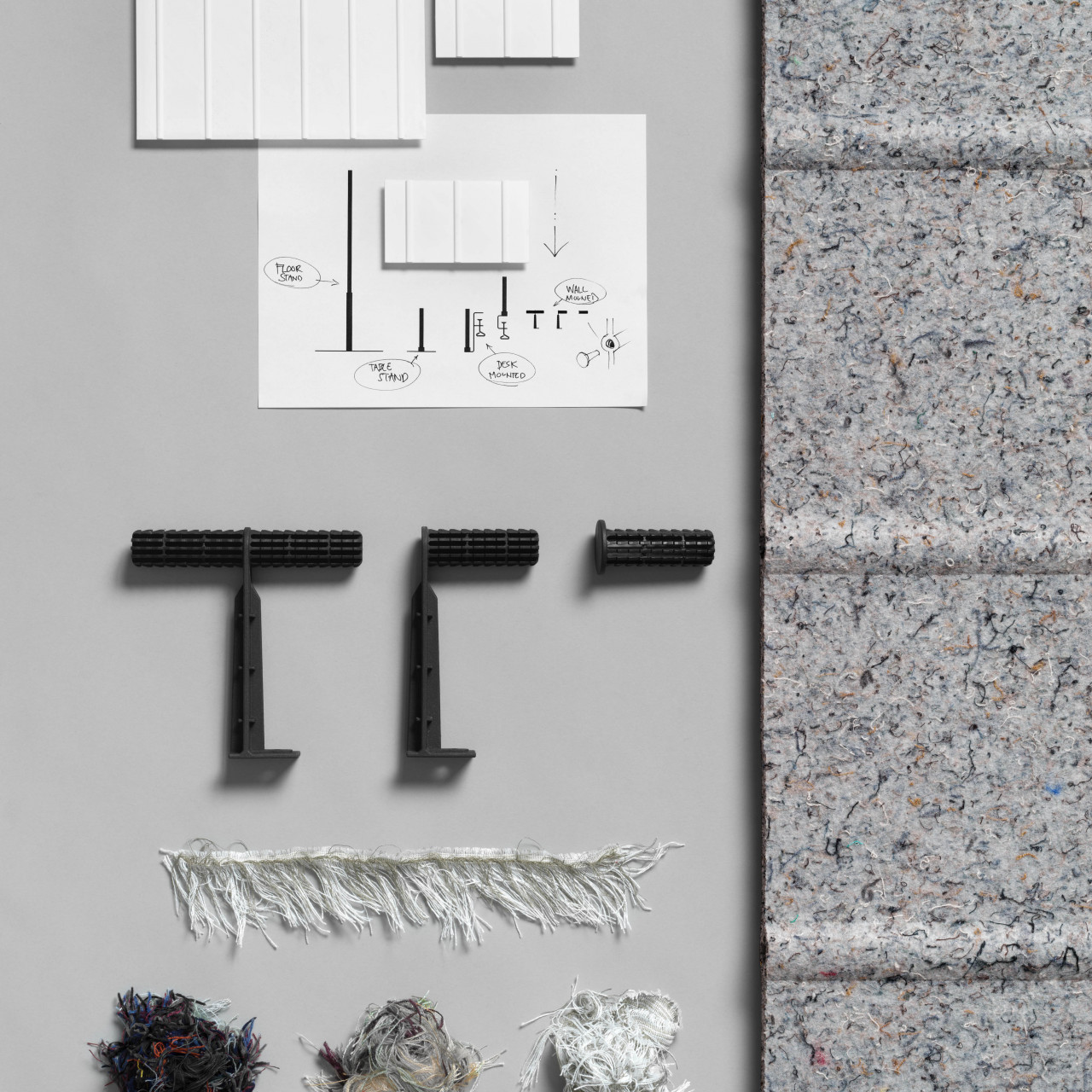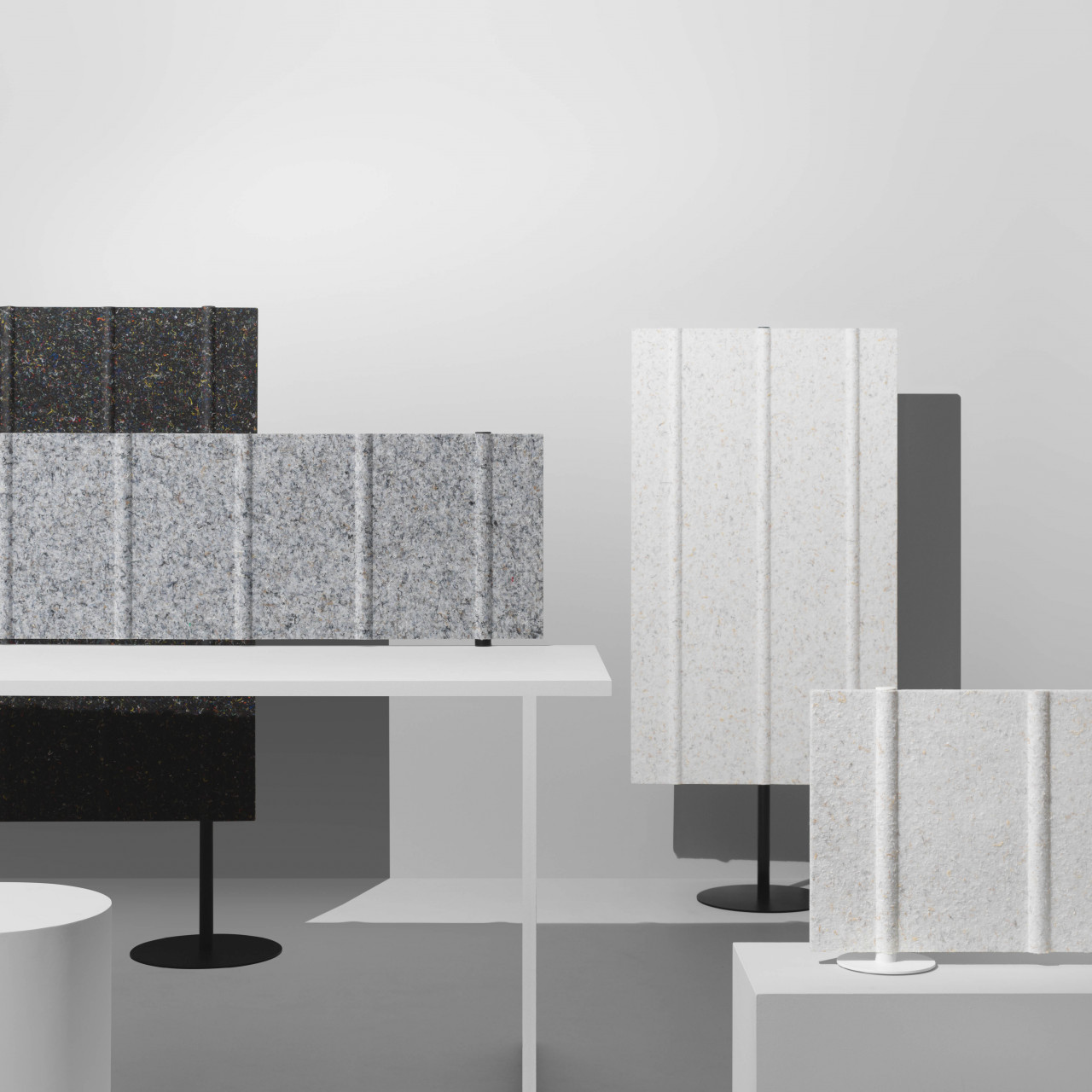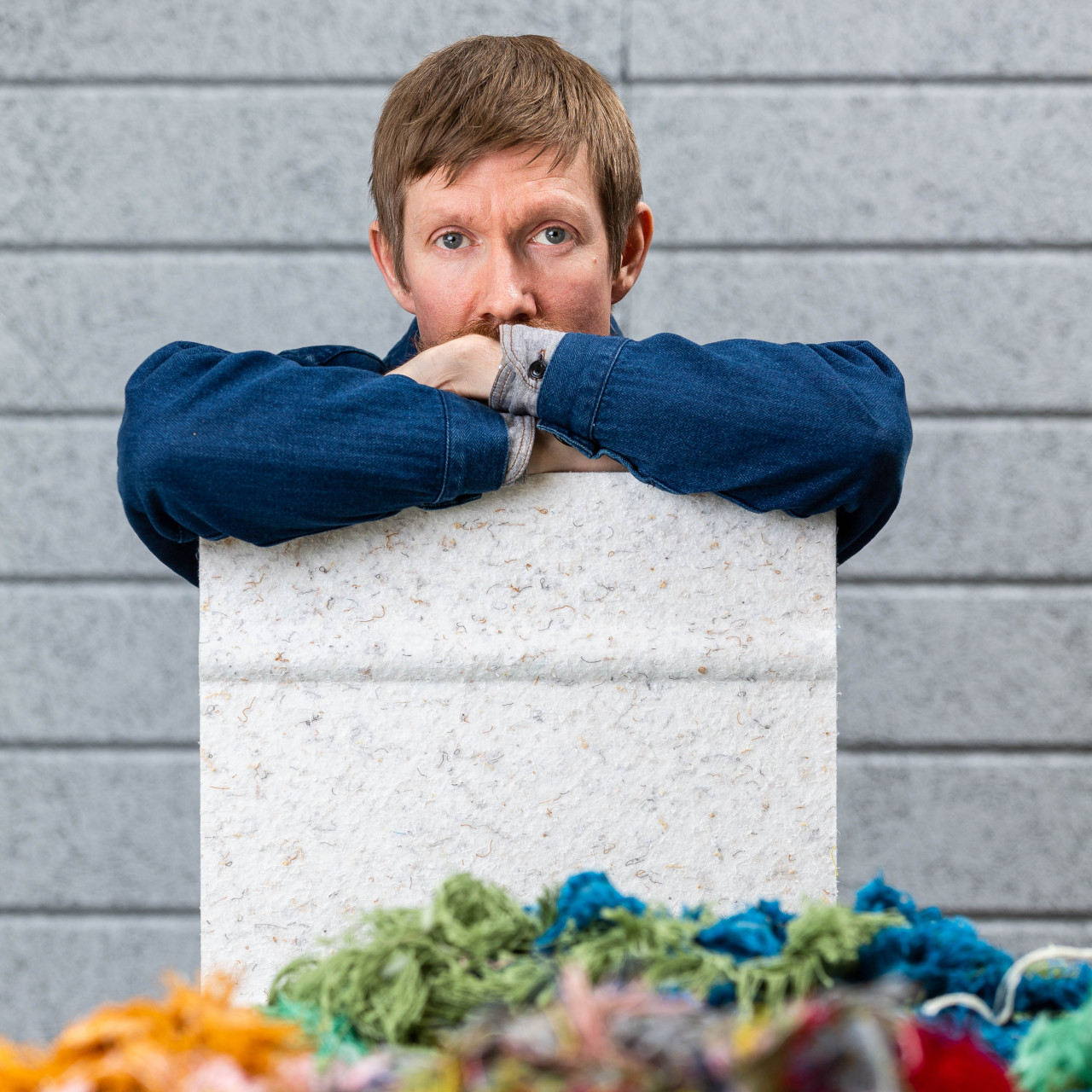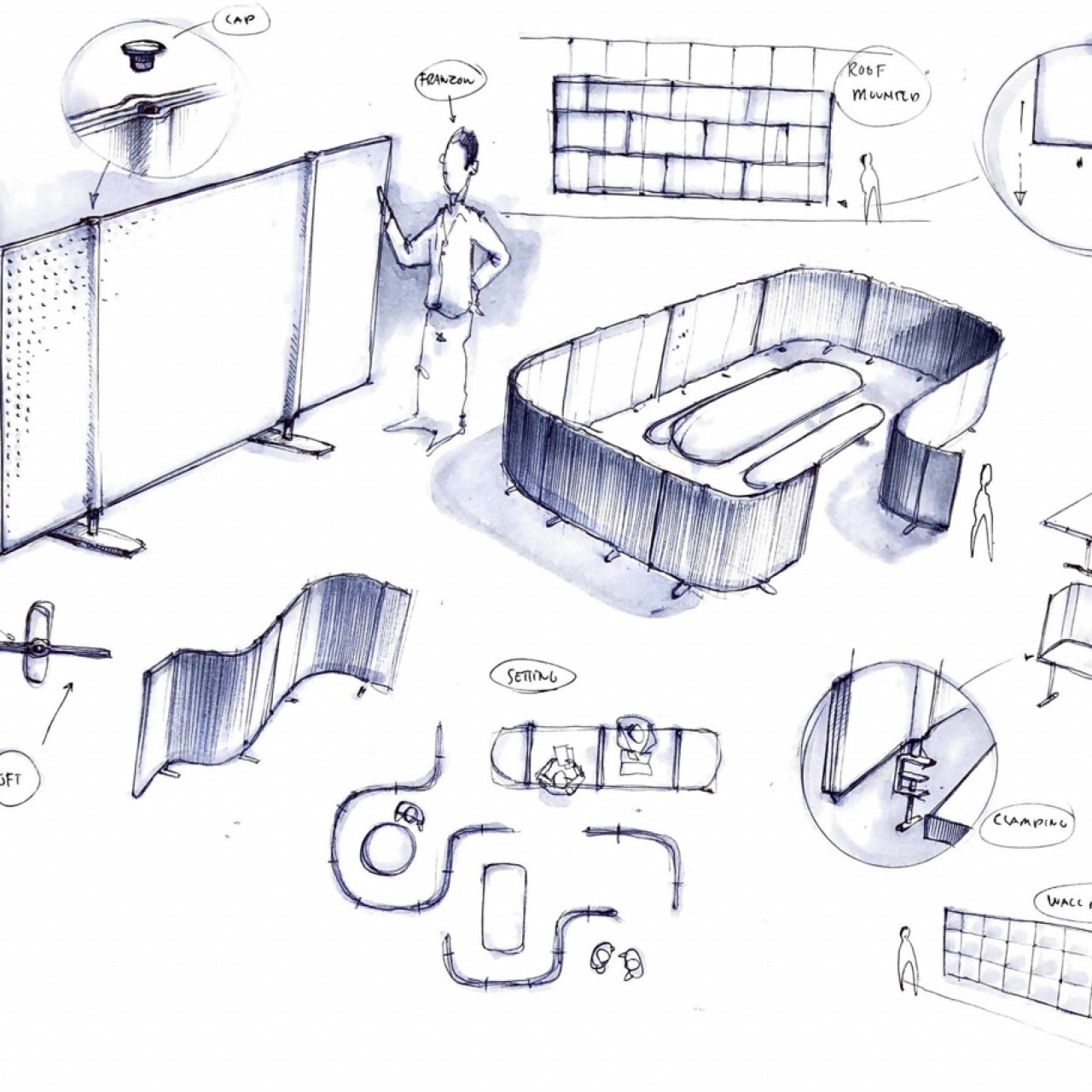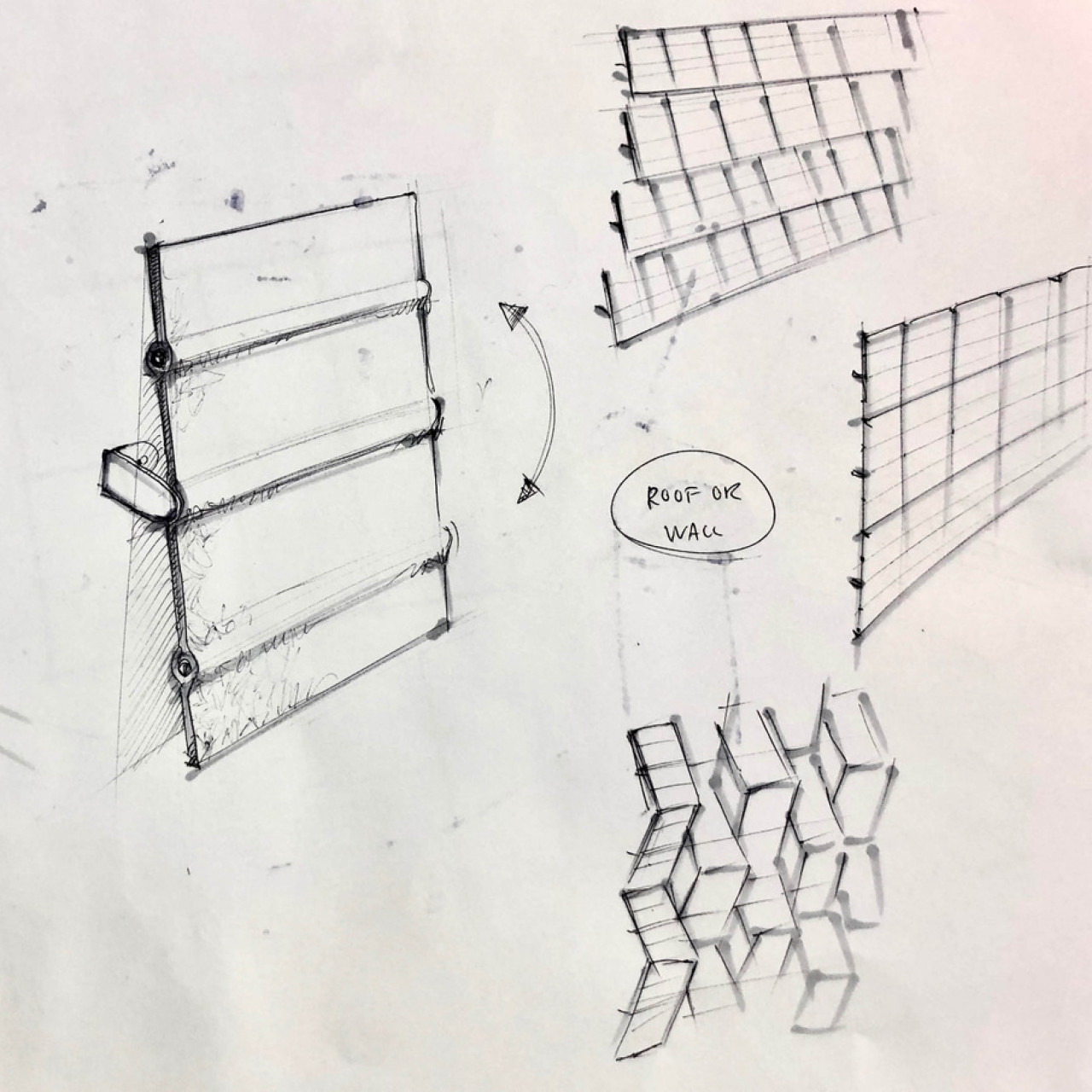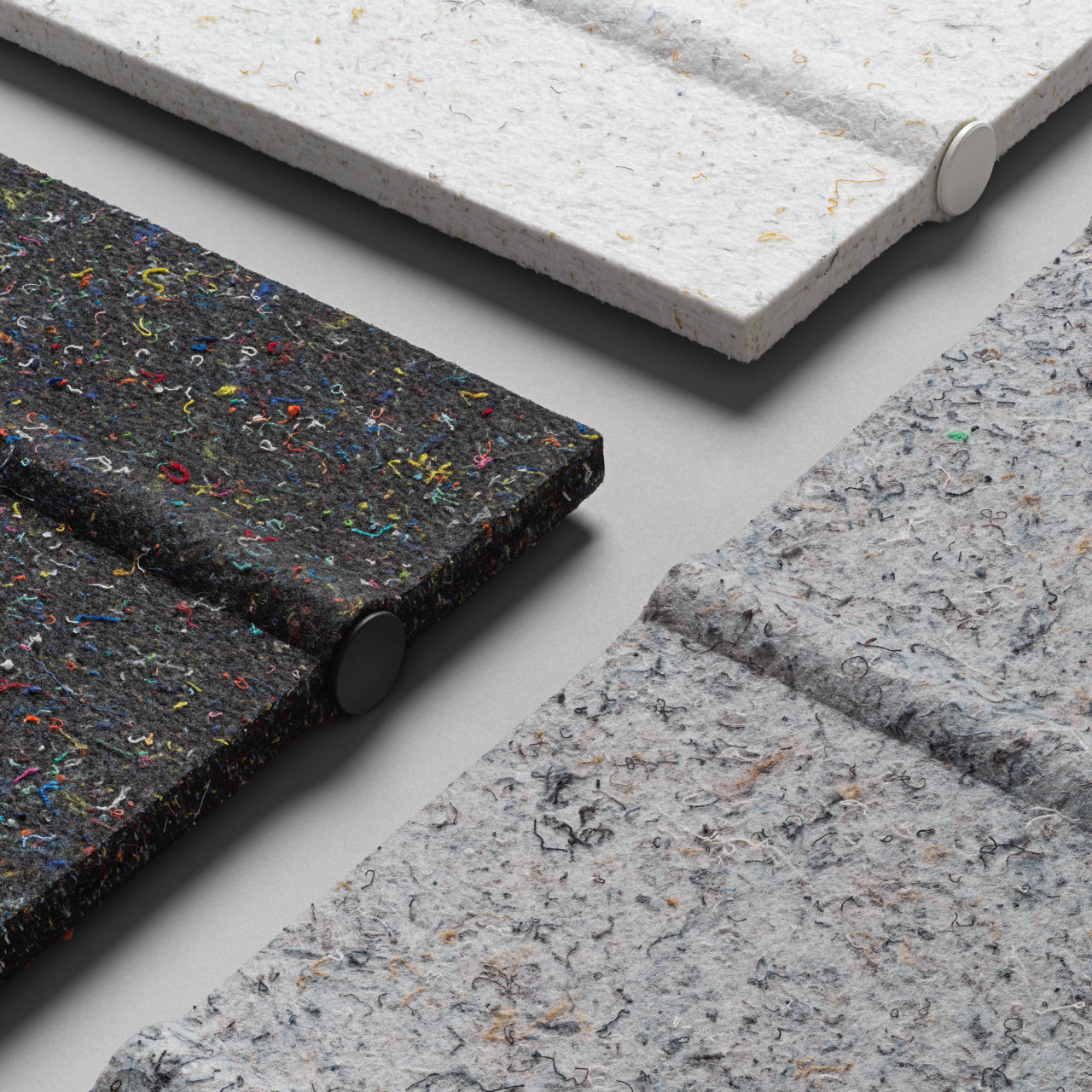 Form Us With Love and Baux Turn Textile Offcuts Into Acoustic Panels
1/12 Photos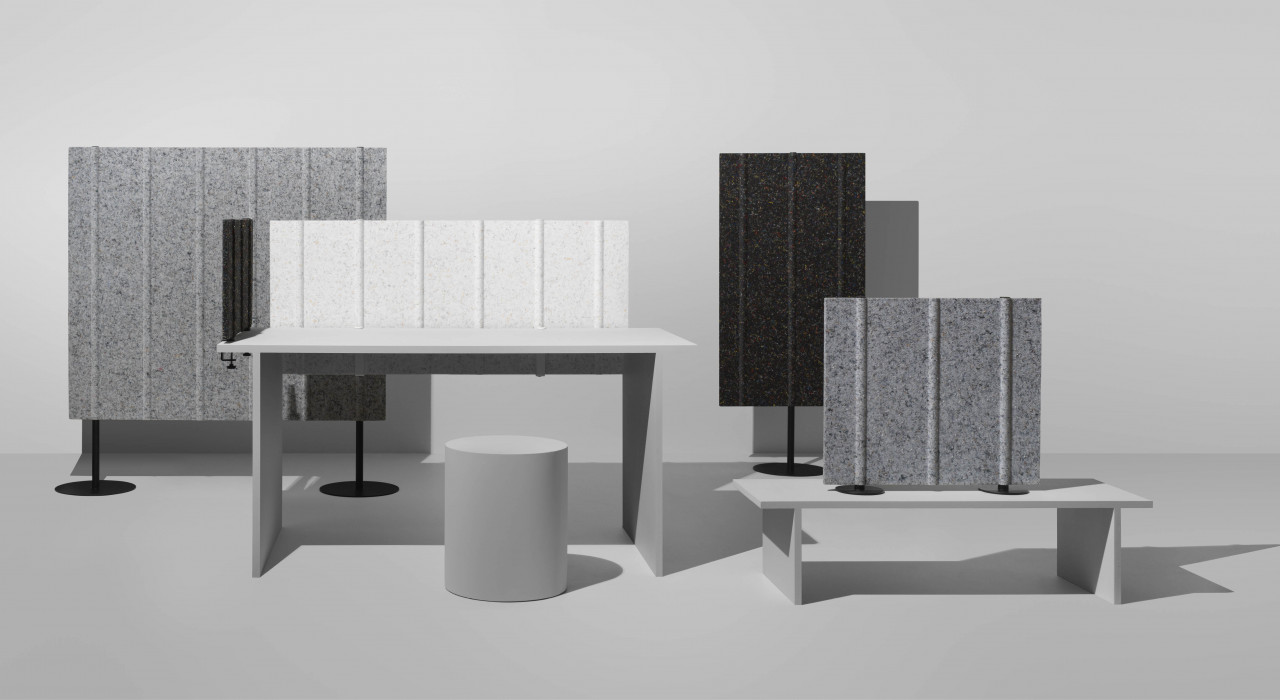 2/12 Photos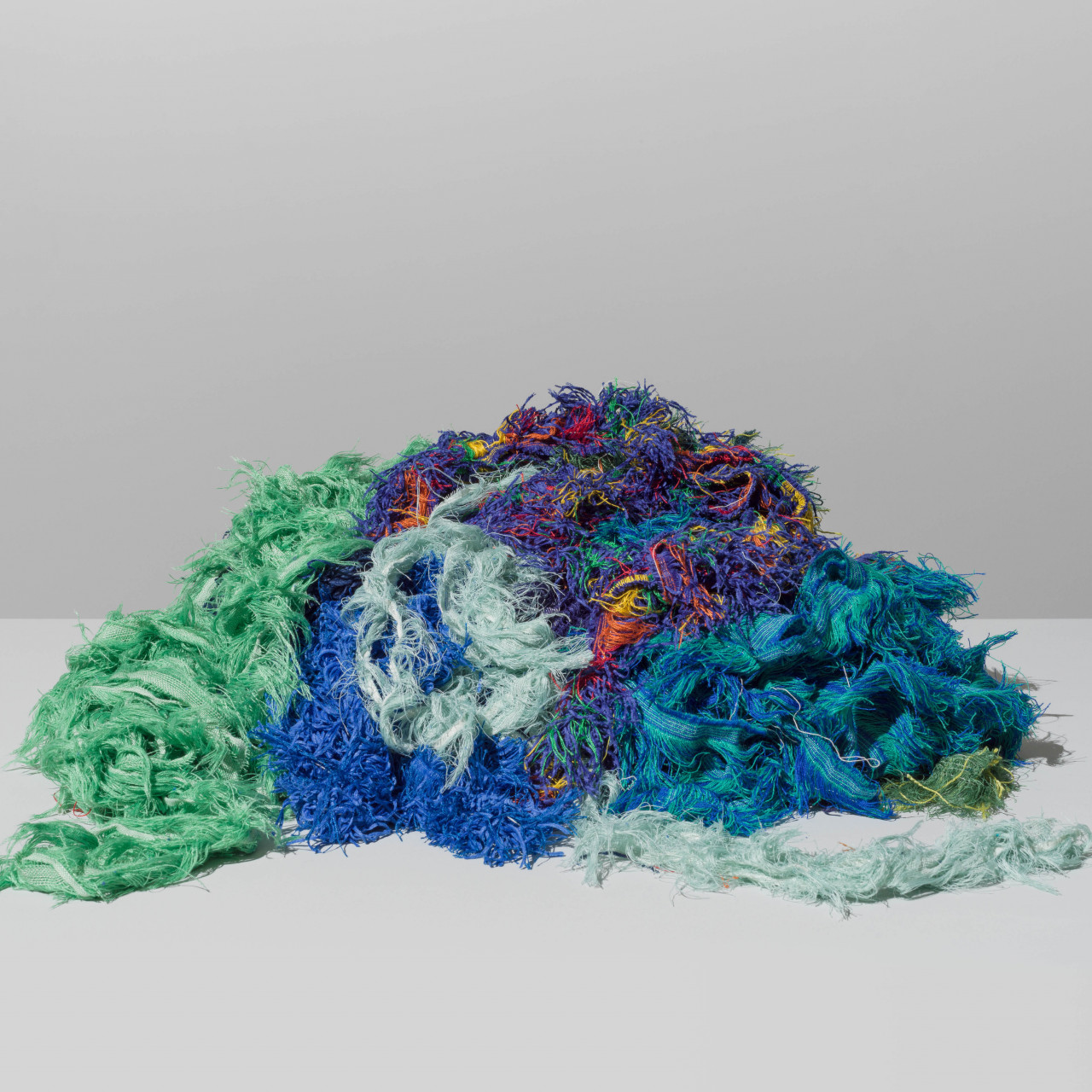 3/12 Photos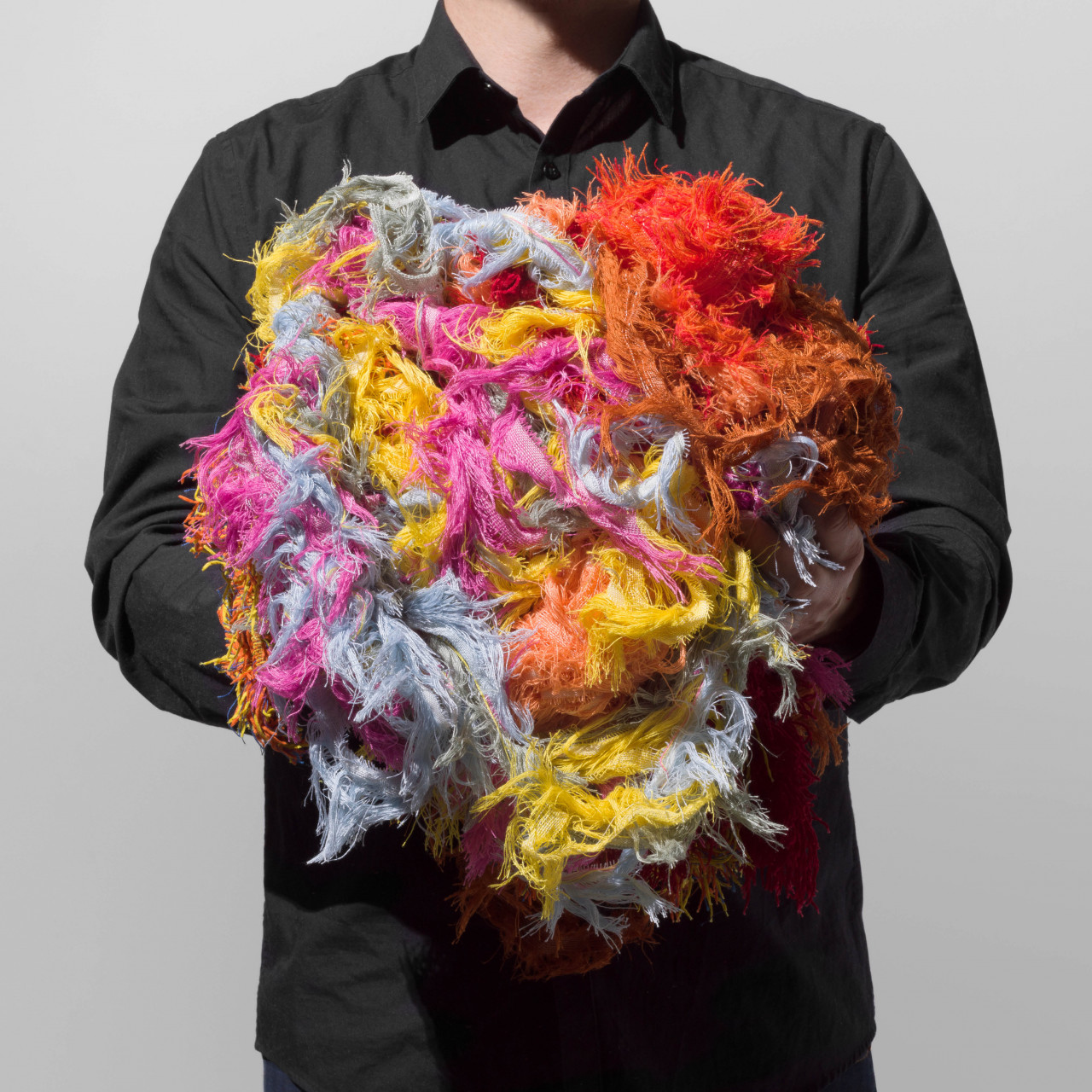 4/12 Photos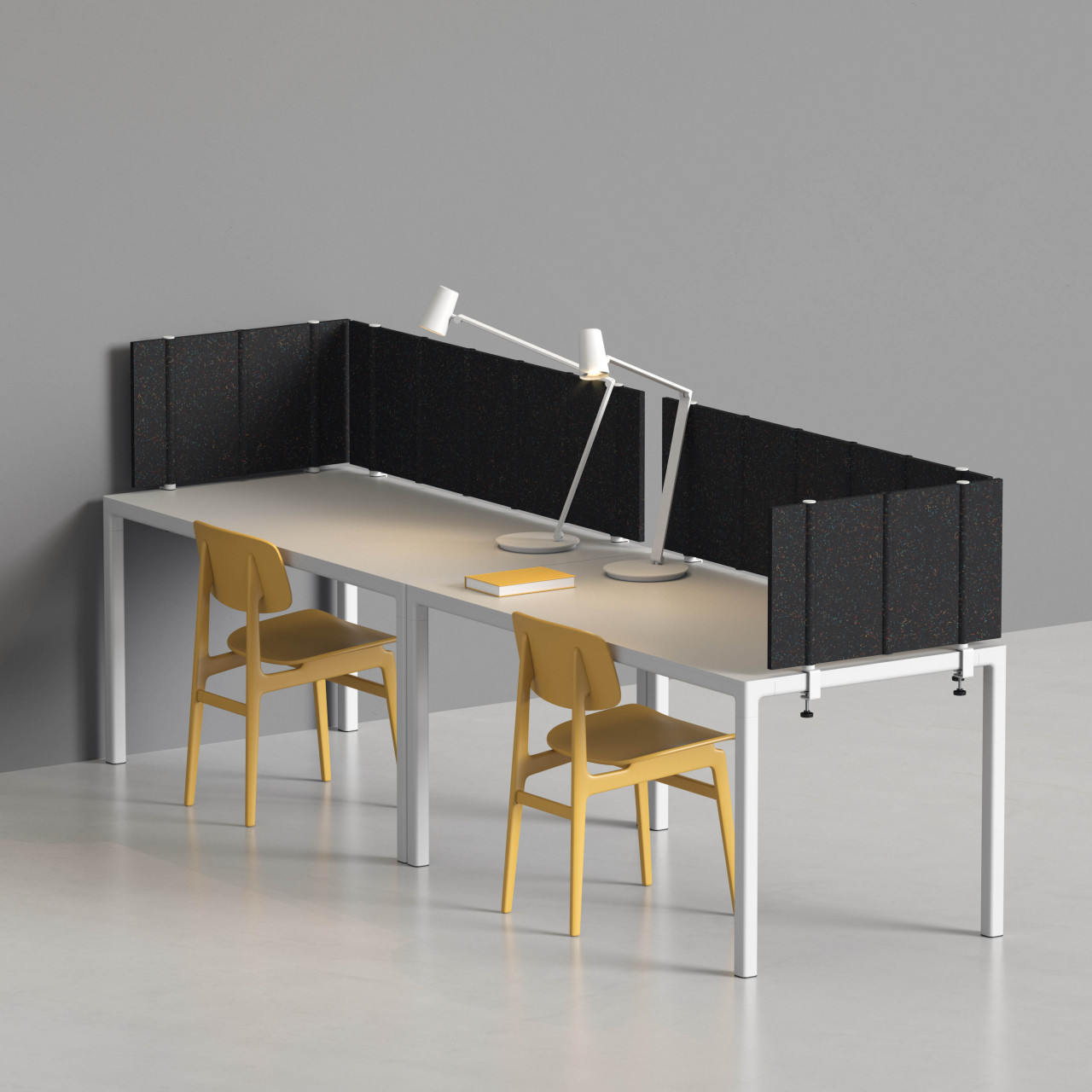 5/12 Photos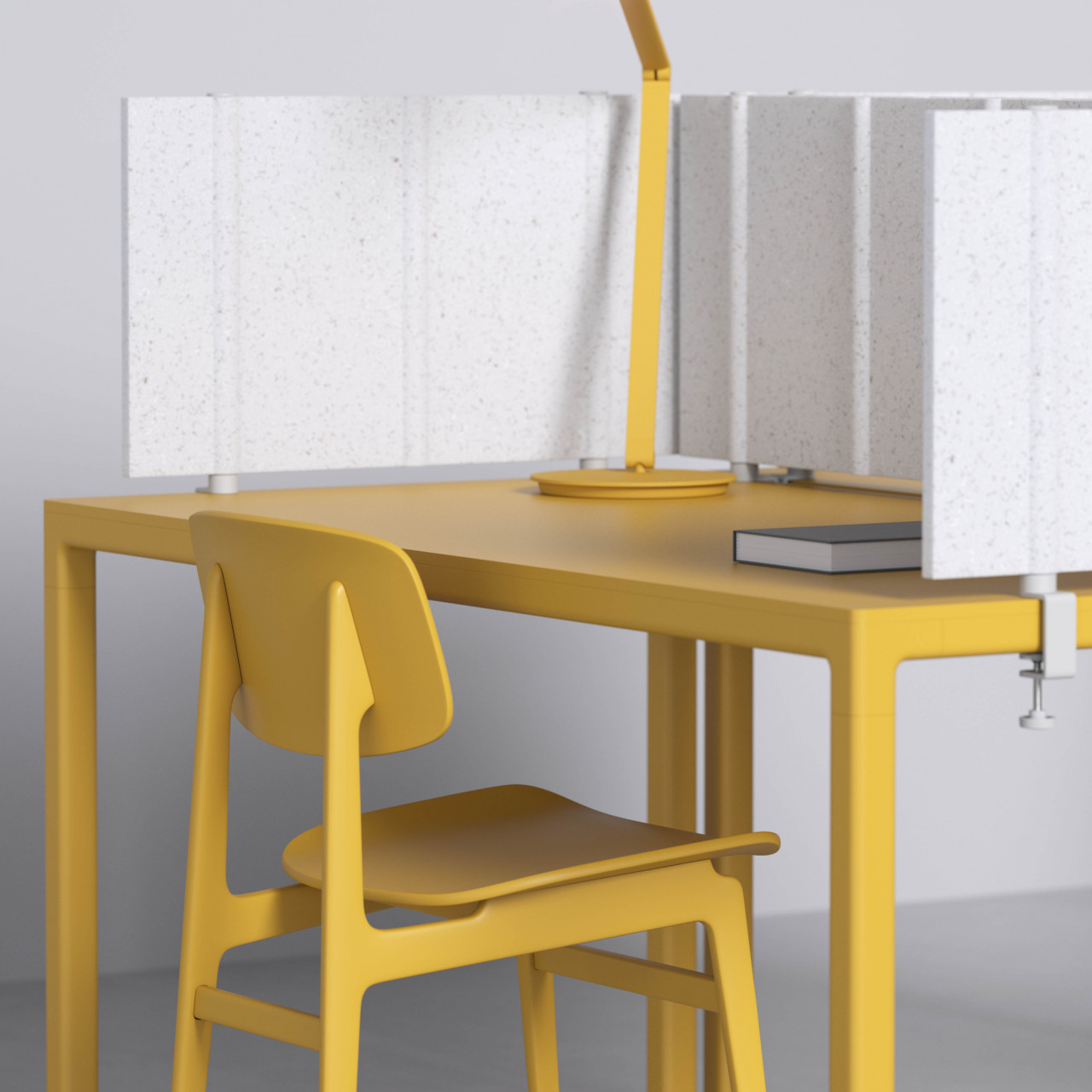 6/12 Photos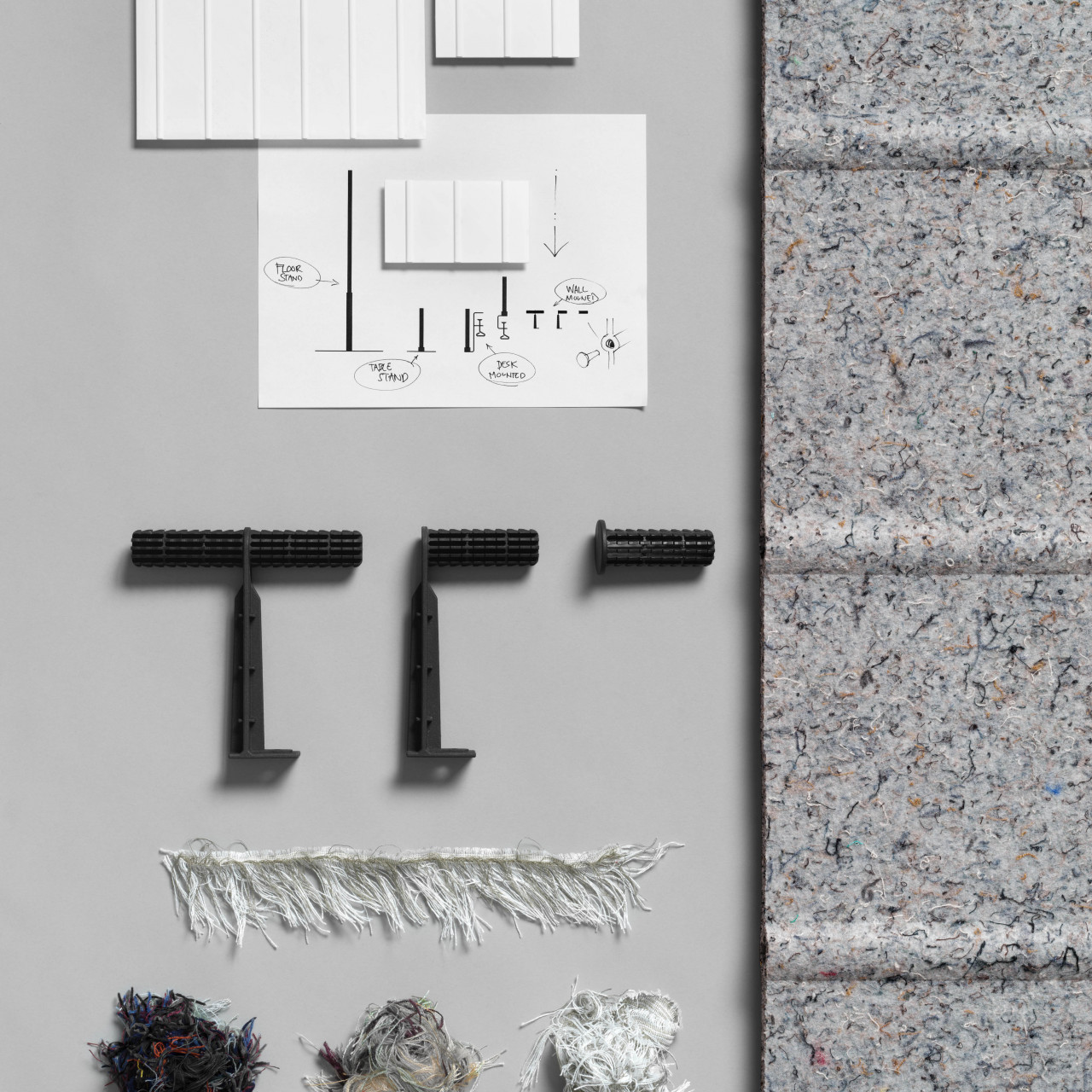 7/12 Photos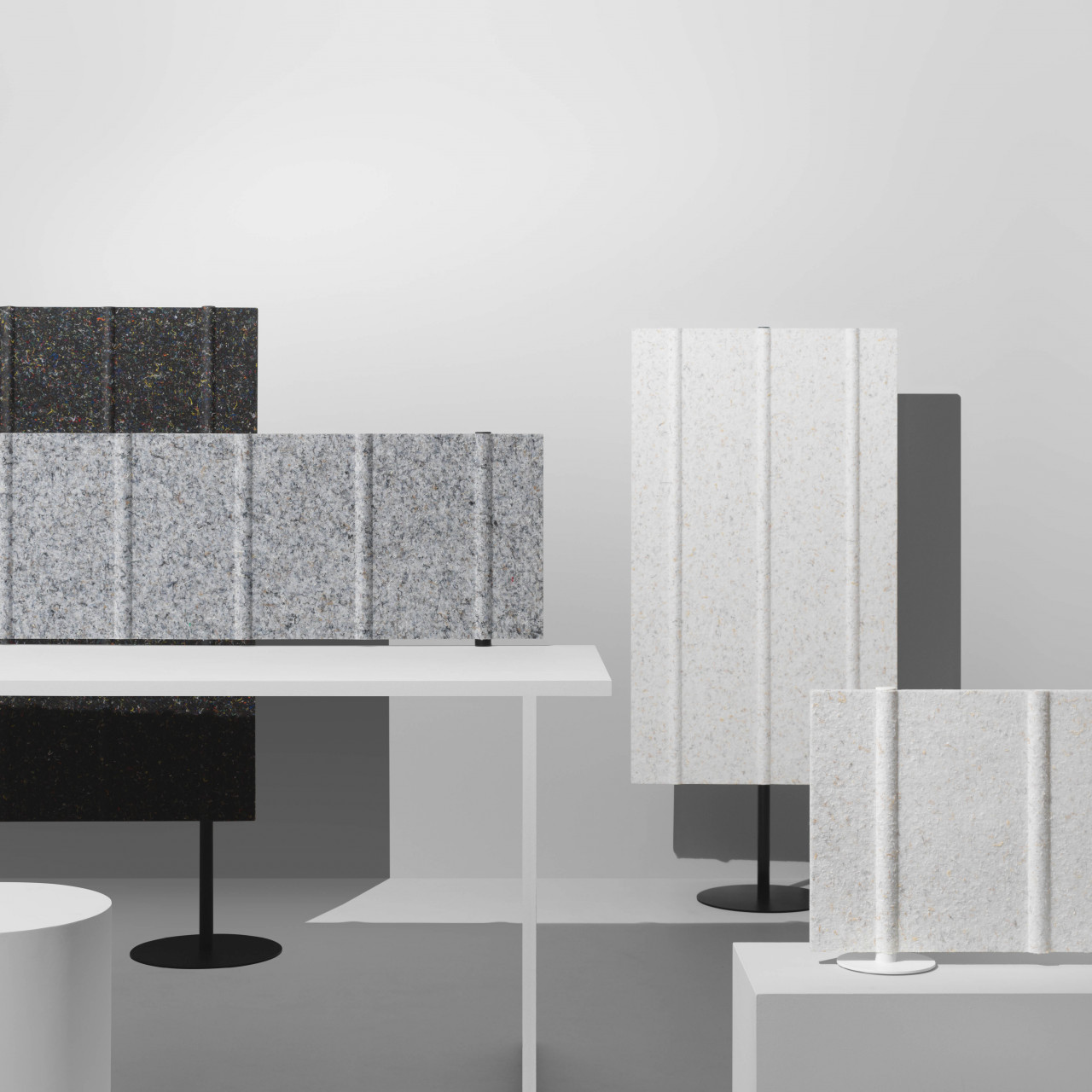 8/12 Photos
9/12 Photos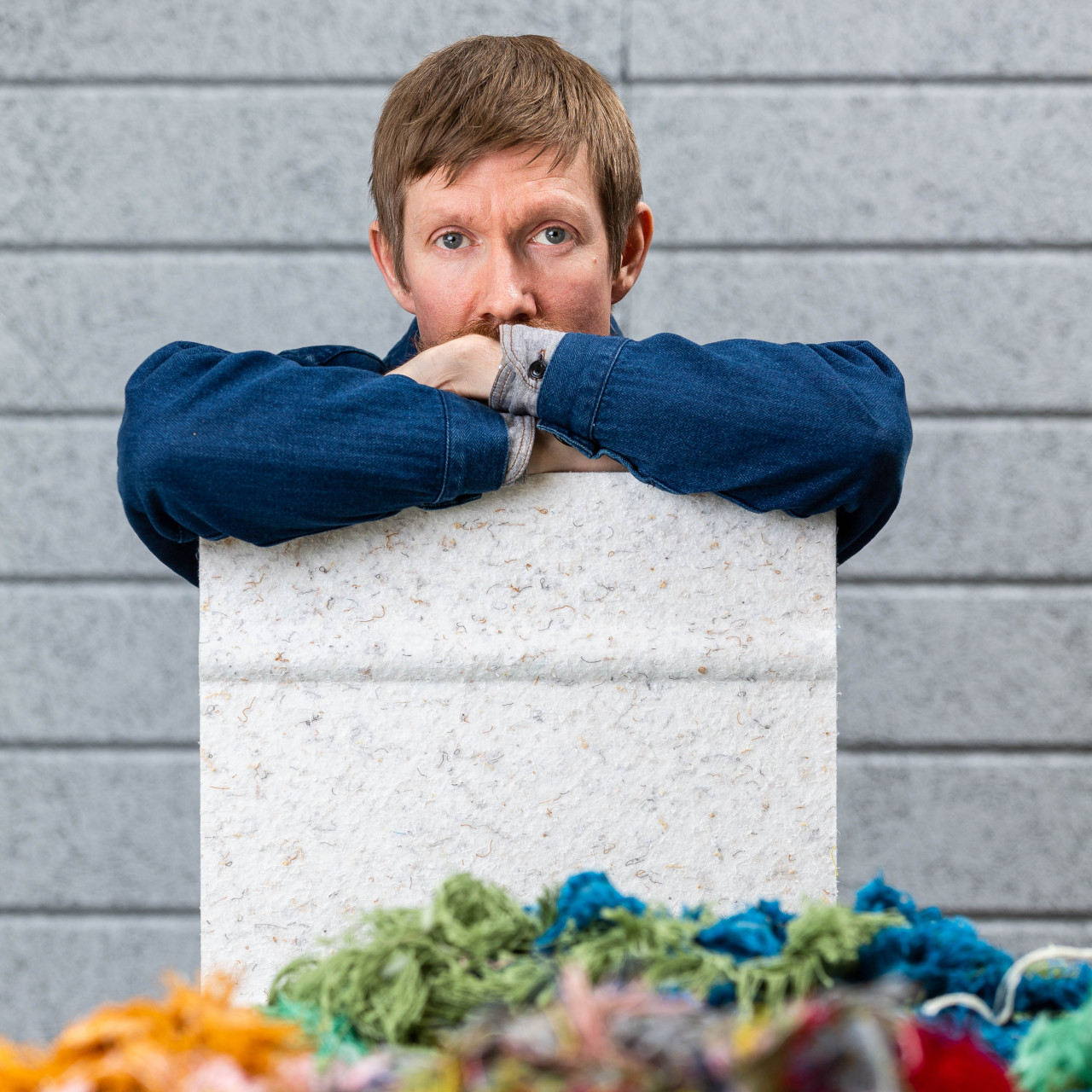 10/12 Photos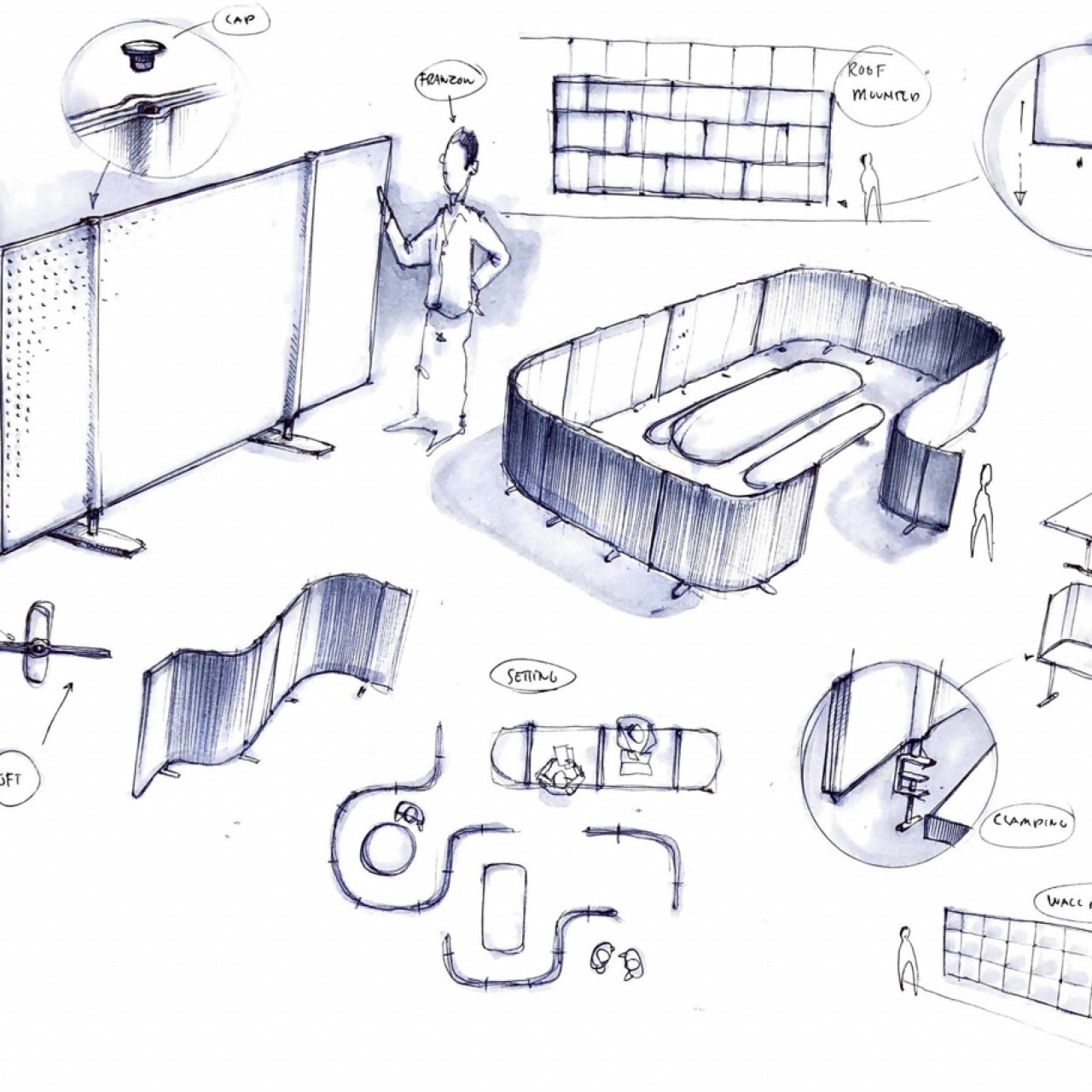 11/12 Photos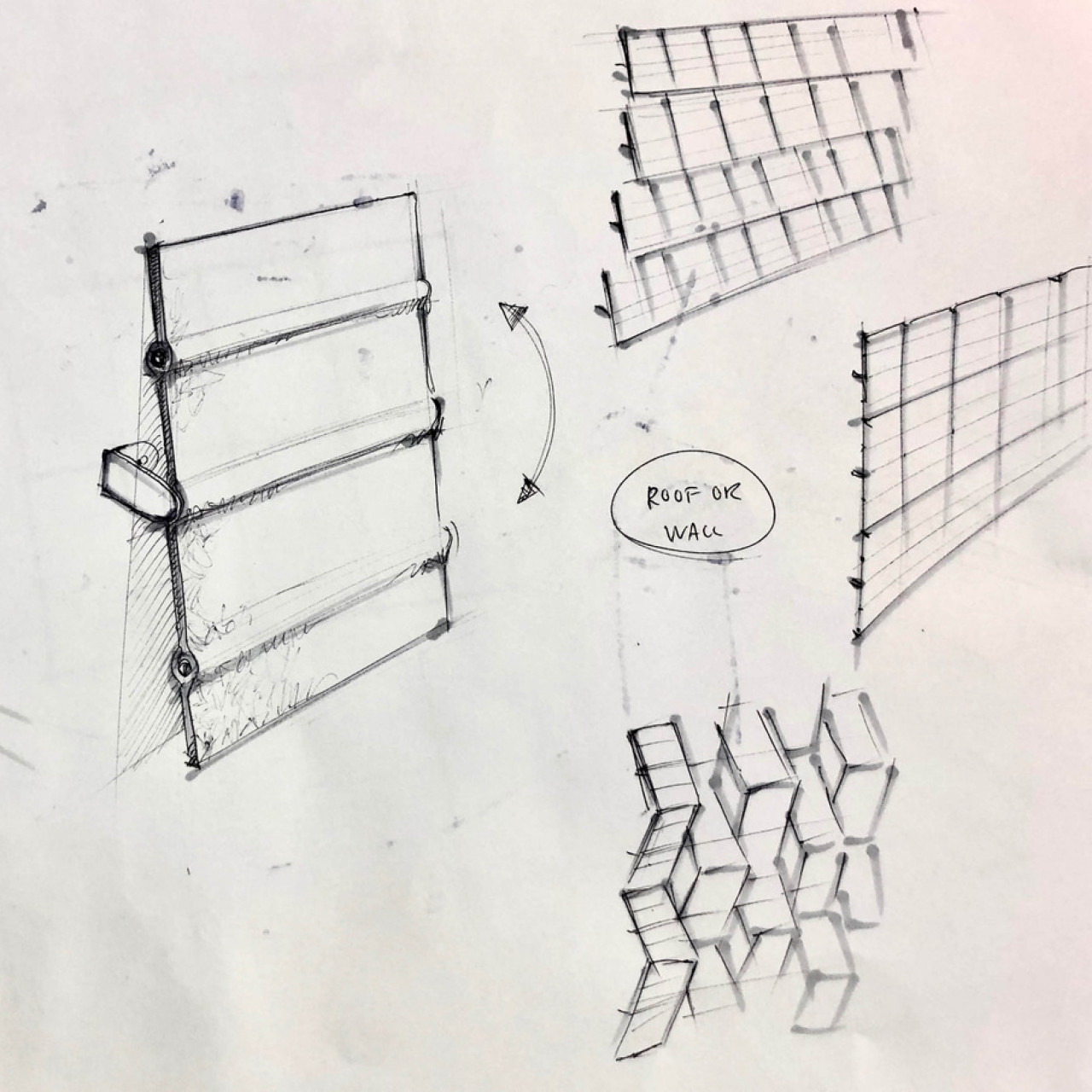 12/12 Photos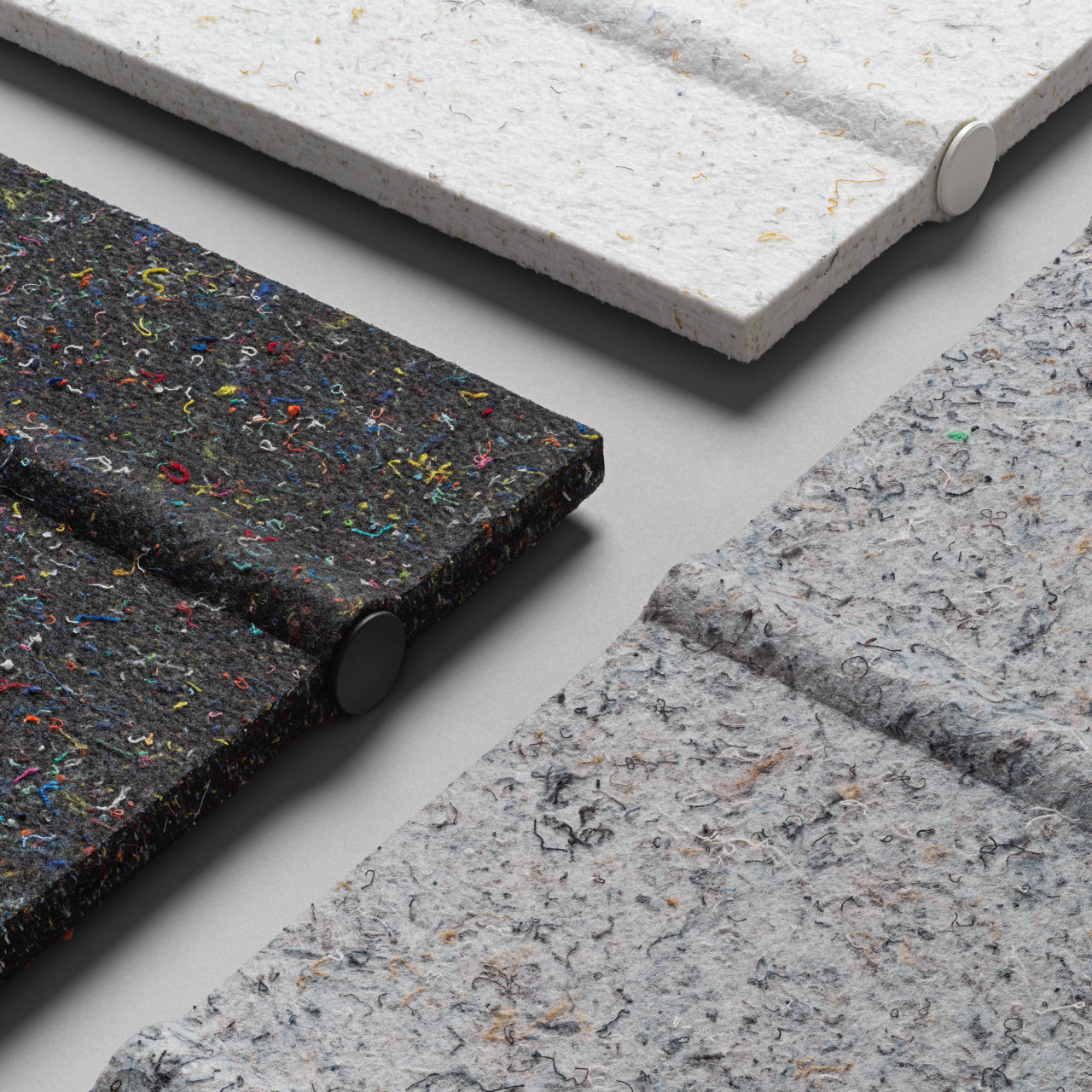 Stockholm-based Form Us With Love is an unusual design studio in that it is also an incubator of sorts, with team members free to explore and establish ventures that sit within and without its perimeters. The original co-founders of Form Us With Love – Jonas Pettersson, John Löfgren and Petrus Palmér – teamed up with entrepreneurs Johan Ronnestam and Fredrik Franzon to take conventional architectural products and make them more visually appealing, co-founding BAUX (Palmér has since moved on from FUWL to run Hem but remains involved with BAUX). In doing so, they took the exceptional thermal and acoustic insulation properties of a Swedish-made building material called Träulit, first invented in the 1940s, and completely reinventing its aesthetics. More recently, they have given production offcuts a second life as a commercial acoustic solution, BAUX Acoustic Flexfelt System, that is fully compostable at the end of its life. But this is far from FUWL's only experience of working with waste – the design studio has created furniture for IKEA from recycled PET plastic and is currently exploring possibilities for previously unrecyclable glass. We spoke to Jonas Pettersson to find out more.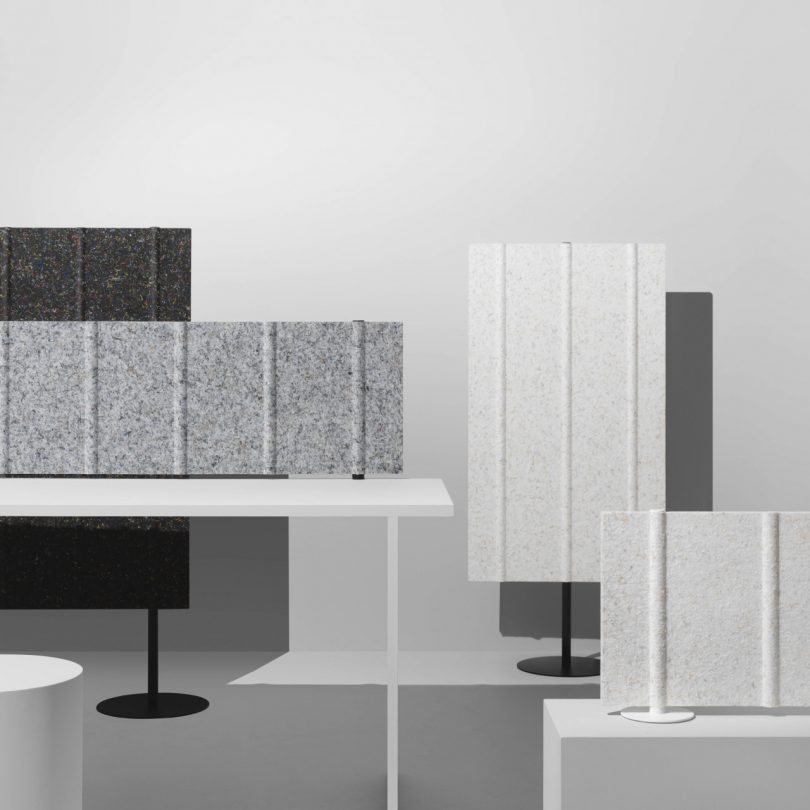 Tell me a little bit about your education and background in terms of how you first became interested in creativity, design and sustainability.
We [Jonas Pettersson, John Löfgren and Petrus Palmér ] met at industrial design school in Sweden and during the last year, we discussed the potential of starting our own studio. The idea was to create our dream work environment rather than trying to figure out a good business idea. The discussion took shape and the same day as graduation, we ran to the bank and set up Form Us With Love.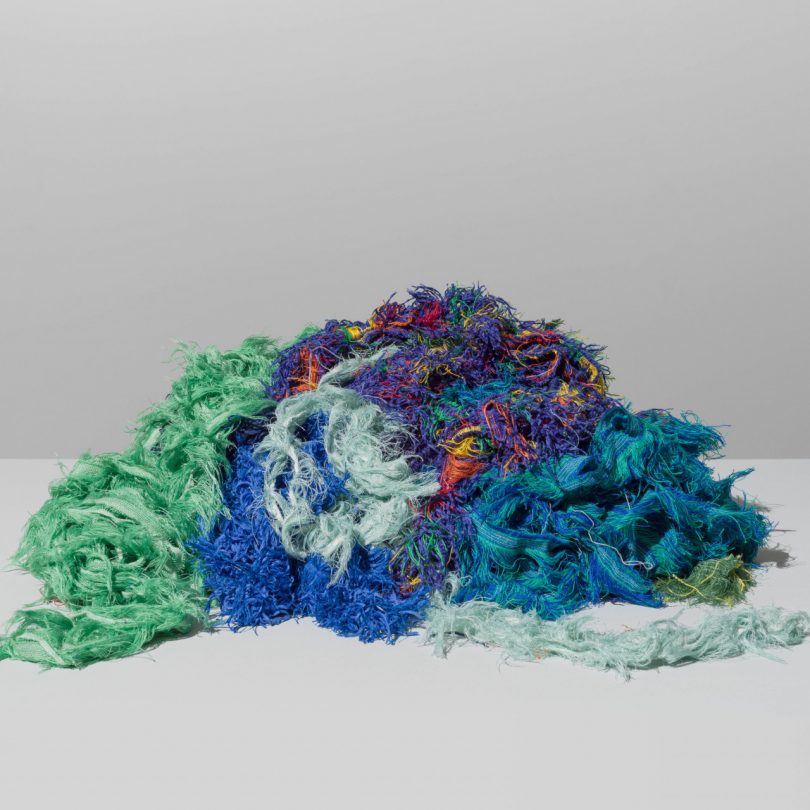 How would you describe your product?
At FUWL we have co-founded the sustainable acoustic brand BAUX and since the launch, we have continued to grow its range. First out was Wood Wool, an established building material that we turned into a global interior solution loved by Stella McCartney, Google, United Nation, and many more. Second, we launched a unique paper pulp solution, made from 100% natural ingredients, that meets the needs of workspaces but is also compostable at its end of life. What we've been working on next is taking post-production textiles offcuts and giving them a second life as a commercial acoustic solution. It's a 100% traceable source, which often is the challenge when it comes to waste. The new product will not only introduce a new sustainable material, but also move BAUX into new product categories to support the challenges of tomorrow's architecture.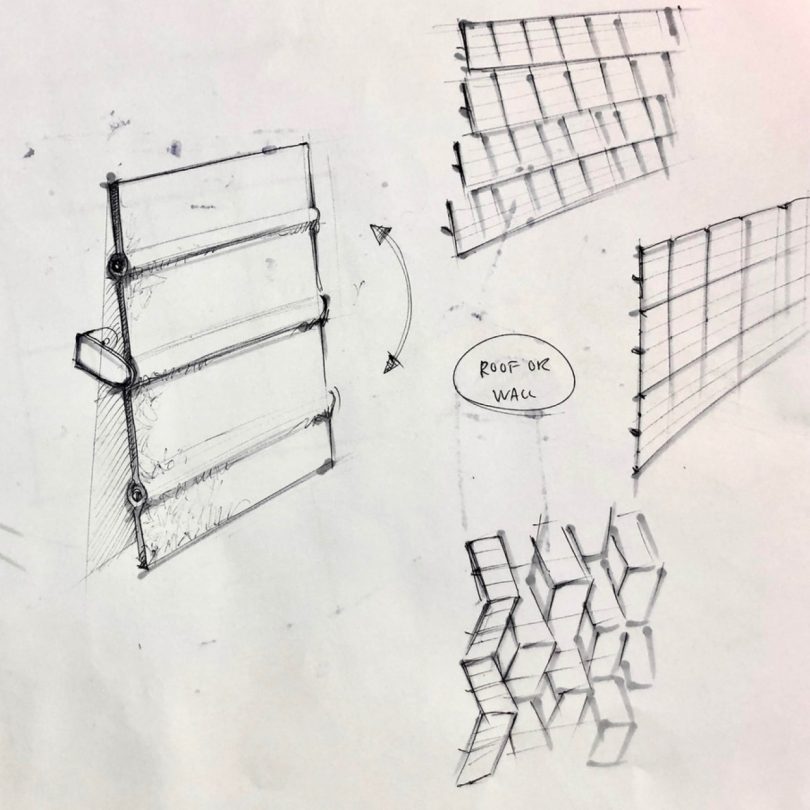 What inspired this product?
The inspiration is rational. We, together with BAUX, are on a constant quest to meet the future expectations of architecture when it comes to both acoustics and sustainability. In close dialogue with the textile industry in Sweden, we figured out how to implement offcuts into a second life product. It's important to understand a material's properties and then use it to its full potential. In this case, we have made the offcuts visible to avoid adding additional material as well as communicating its story to its users.
What waste (and other) materials are you using, how did you select those particular materials and how do you source them?
We are in constant dialogue with industry partners – be they material scientists, experts, recyclers, producers, etc. From our experience, it's crucial to see design as a collaborative process, listen to different insights and perspectives to bring forward real change. Upcycling these offcuts was a direct result of our approach to collaboration. Designers can bring both a critical and curious perspective to a problem.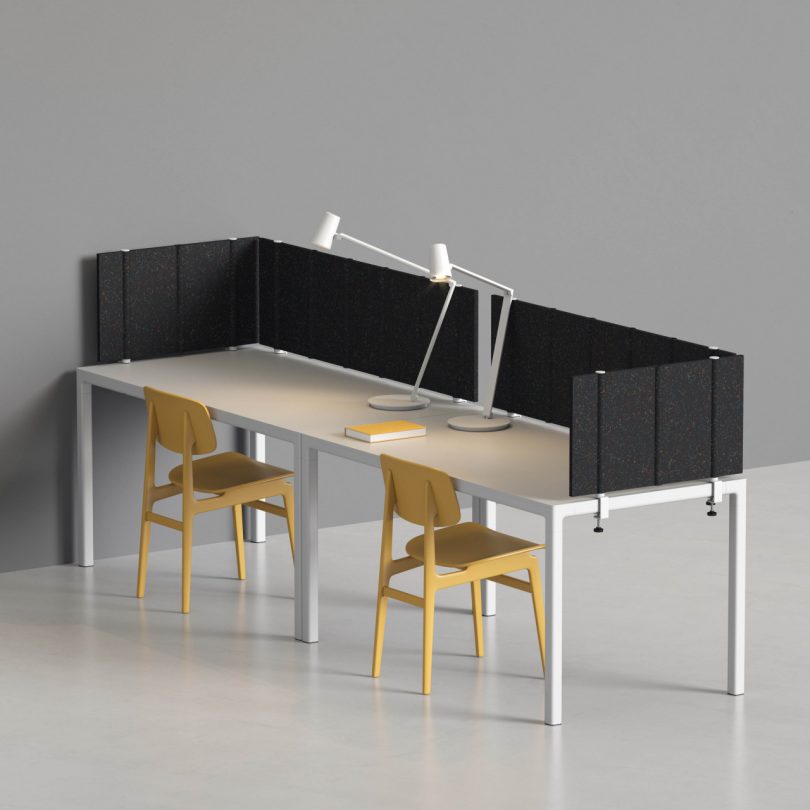 When did you first become interested in using waste as raw material and what motivated this decision?
When we were in school fifteen years ago, the industry was not too interested in the topic of "what to do with waste." The world has changed, and even since a few years back, our approach and know-how is more relevant than ever. The first time we worked with waste on an industrial scale was with IKEA, where we explored several potential waste streams that turned out to be the material solutions for the wood PP Odger chair and the recycled PET Kungsbacka kitchen system. Our motivation is to change the perspectives, from waste to value.
What processes do the materials have to undergo to become the finished product?
It's hard to give one clear answer, as it depends on how the material will be used and at what scale. Our job as designers is to figure out solutions that work both for culture and industry, in other words, to identify the both use and its supply.
What happens to your products at the end of their life – can they go back into the circular economy?
Yes – it's a circular solution. The product is made from a mono-material blend and can be taken back and reproduced. Thinking about end-of-life is important, but also how a product's lifespan can be prolonged from both quality and aesthetic values.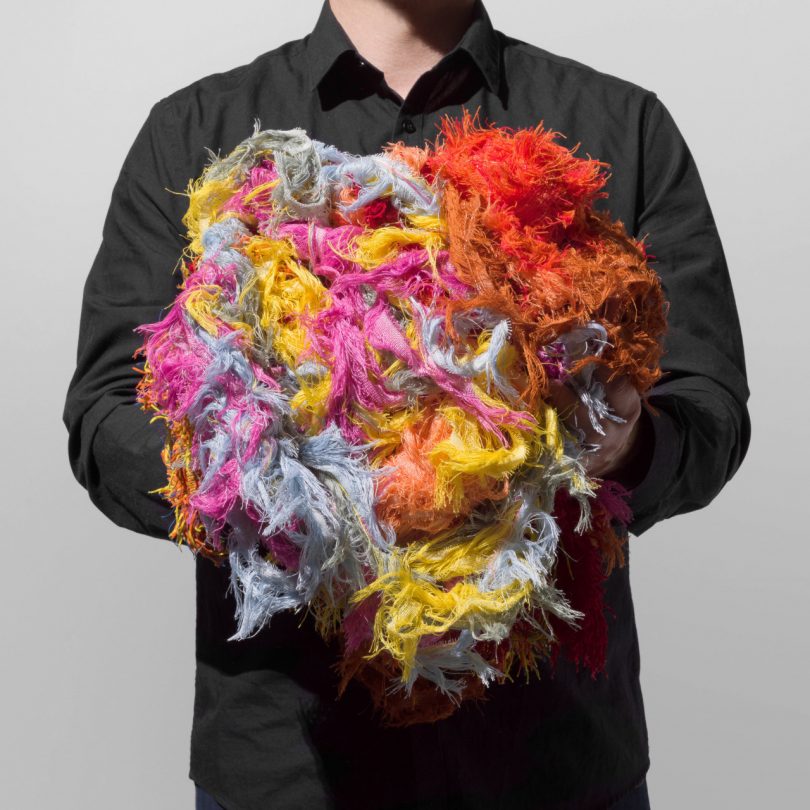 How did you feel the first time you saw the transformation from waste material to product/prototype?
There is always quite some excitement for the project team to see how design prototyping leads to new solutions from the waste. For a few years, we have a joint venture looking into waste from the glass industry. The glass has been dumped in the ground for decades and this particular glass contains toxic heavy metals that affect the groundwater. The project team consists of recyclers, designers, scientists, and engineers. Just a few months ago we managed to separate the heavy metals from the glass. Now we're leading a design exploration to find applications for refined glass.
How have people reacted to this project?
One of the first projects we did from waste on an industrial scale was with IKEA and the Odger chair. It was a challenging project and during the process, it was a lively debate around how the global consumers would buy into the products when seeing a new material in that context. The timing was just right – people were ready to re-think what beauty is, from perfection to imperfection. That was rewarding for all people involved fighting for change.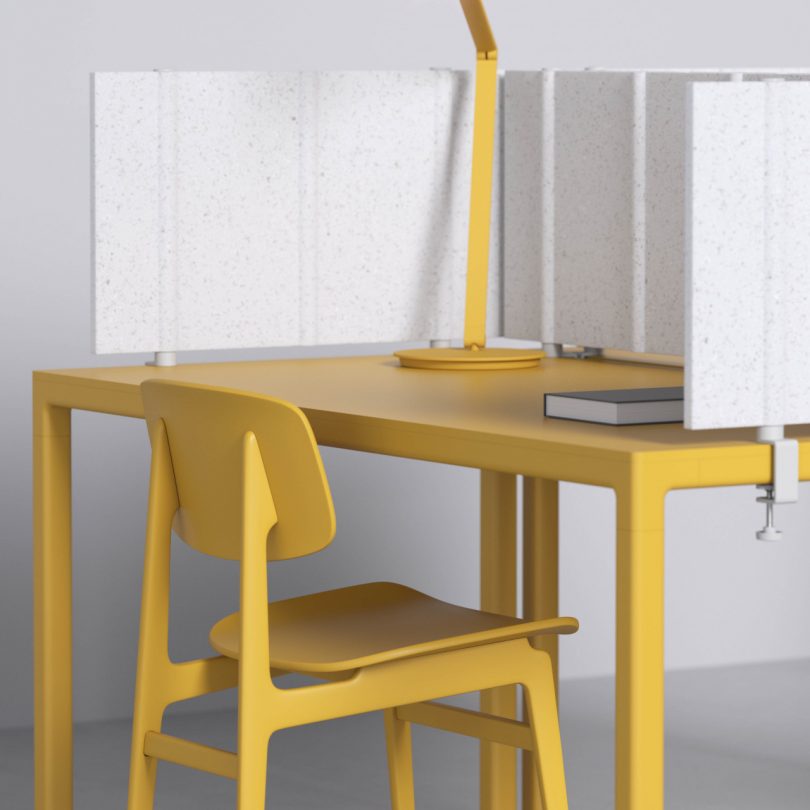 How do you feel opinions towards waste as a raw material are changing?
There has been a dramatic change, at least what we see, both from global brands we work with, and from its consumers. It's a hard topic, so we believe it's our job to be informed, and bring forward solutions that are best suitable to improve life for people, business, and the planet.
What do you think the future holds for waste as a raw material?
The future will be more informed and more sustainable but, at the same time, people will continue to value convenience. We believe designers with a critical approach can play an important role to find solutions that work for people, the economy, and the planet. The lack of resources and increasing price of materials will speed up this change. It's going to move from nice-to-have to a must-have, simply because resources will not be enough to meet the world's growing population.