Carpet tiles have been around for years, generally just utilitarian squares patched together to cover a bare floor in need of some coverage. Enter Swedish studio Form Us With Love who recently partnered with commercial flooring brand Shaw Contract on a new modular carpet concept called Inside Shapes. The innovative collection marks the first collaboration between the two brands and it marks a new way to think about carpet tiles.
Inside Shapes takes a different approach with the standard 24″ x 24″ carpet tile that goes way beyond just pattern and color. It begins with four geometric shapes – square, diagonal, point, and curve – and 12 color choices that come in light and dark shades. Between the shapes, colors, and shades, the resulting configurations are unlimited with only the imagination holding one back. If the open parameters are too much, they created 17 pre-mixed options that are quite compelling. Either way, the finished product will turn any floor into a dynamic piece of art.
If you're feeling lost with all the possibilities, Shaw Contract has created a digital tool that gives designers the ability to see all of the possible configurations. A blank canvas starts the process where users can arrange and rearrange the tiles how they want, along with changing the colors.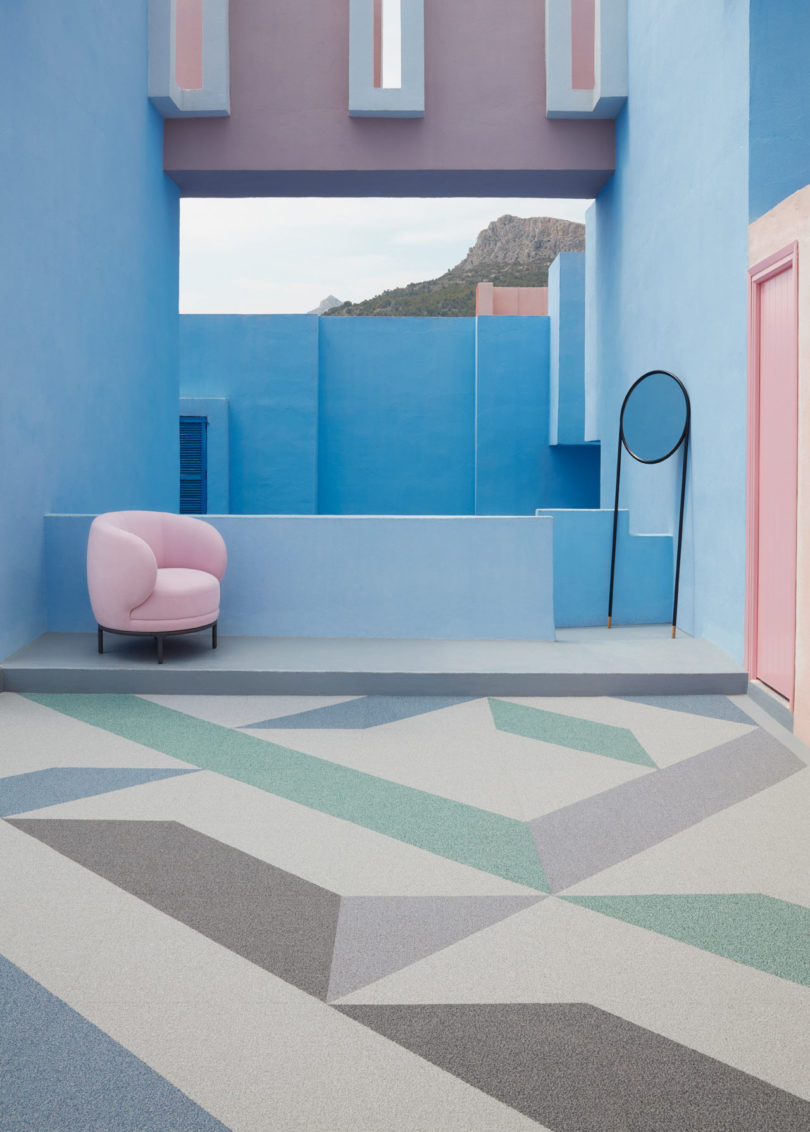 While Inside Shapes was designed with commercial interiors in mind, the collection would work really well in residential settings allowing individuals to create their own custom wall-to-wall carpet or an area rug.
A sampling of possibilities:
Product Images: Jonas Lindström
Context Images: Klunderbie
Possibilities: Form Us With Love