Fort Makers Brings Iconic Children's Book 'Goodnight Moon' To Life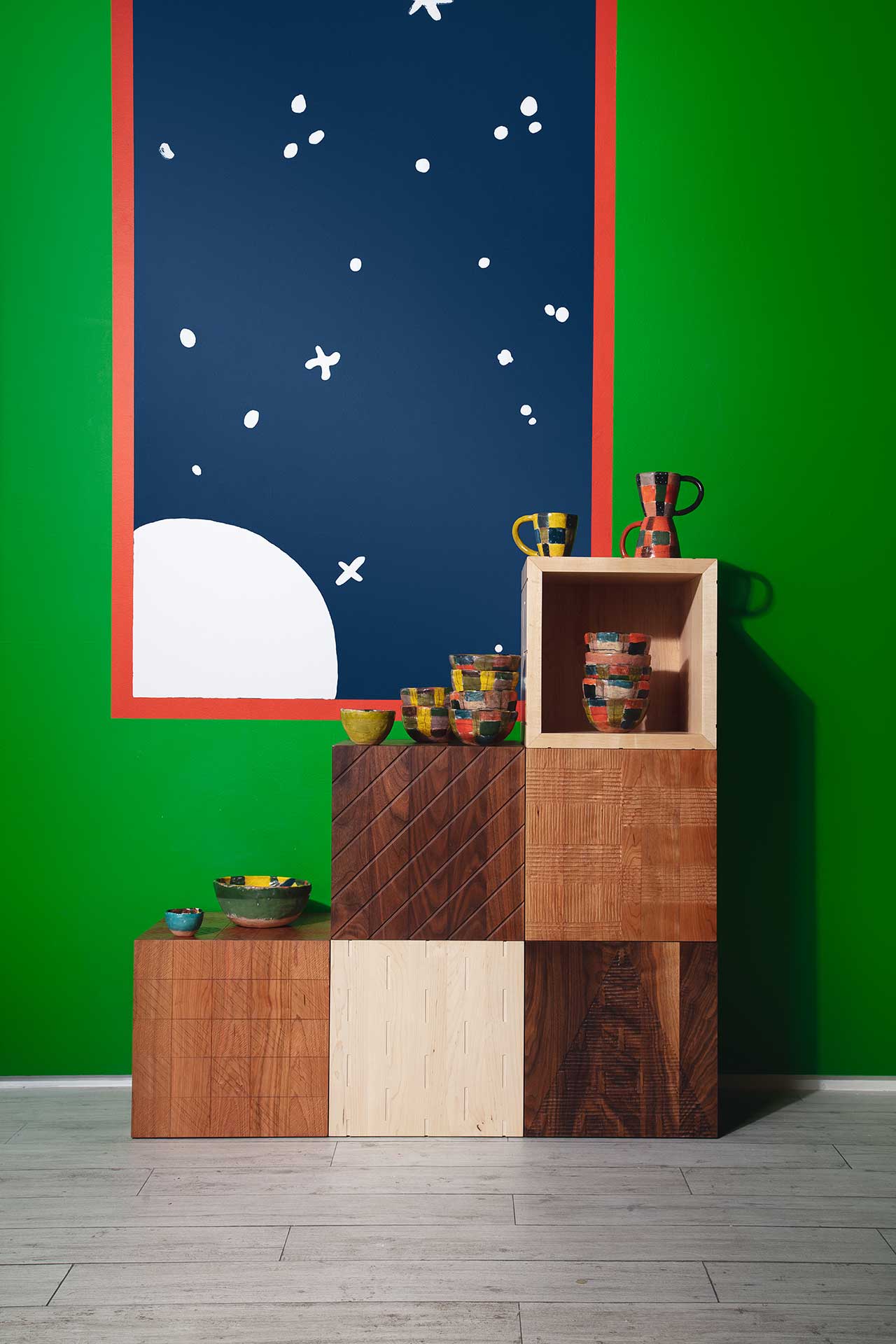 Fort Makers Brings Iconic Children's Book 'Goodnight Moon' To Life
1/22 Photos
2/22 Photos
3/22 Photos
4/22 Photos
5/22 Photos
6/22 Photos
7/22 Photos
8/22 Photos
9/22 Photos
10/22 Photos
11/22 Photos
12/22 Photos
13/22 Photos
14/22 Photos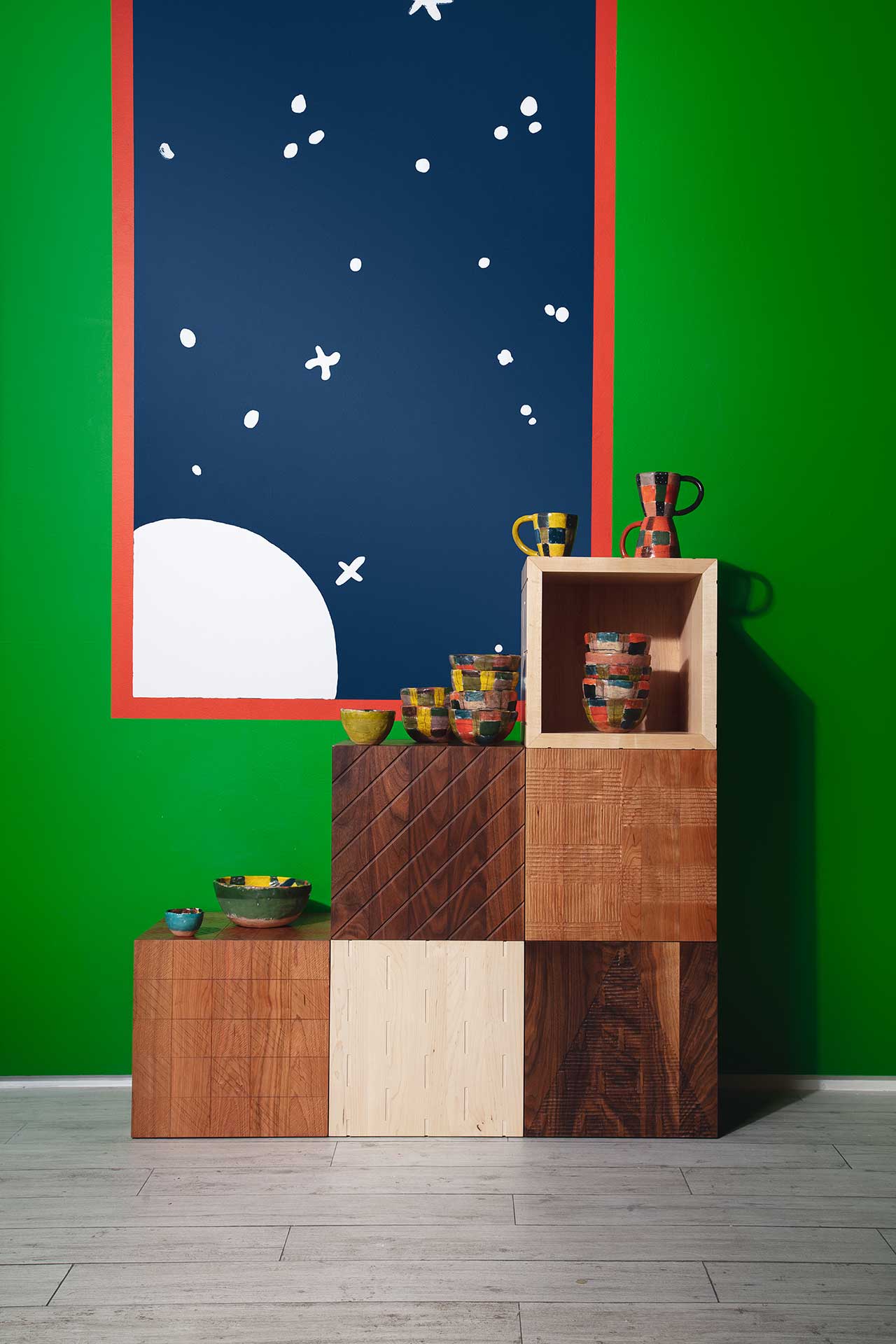 15/22 Photos
16/22 Photos
17/22 Photos
18/22 Photos
19/22 Photos
20/22 Photos
21/22 Photos
22/22 Photos
If you've ever been within 30 feet of a child, chances are you've heard or read the iconic children's book, Goodnight Moon. If you're a parent, you most likely memorized all the words years ago. New York-based design studio Fort Makers brings the colorful book to life through an immersive exhibition called Goodnight House. Goodnight House reimagines the bunny's bedroom with a series of commissioned artwork and furnishings by contemporary designers and artists whose work exudes a child-like wonder. Commissioned pieces include: the upholstered bed and handwoven textiles by Liz Collins; ceramic table lamps by Samuel Harvey; a rocking chair, stools and cloud-shaped bedside table and storage unit by CHIAOZZA (Adam Frezza + Terri Chiao); paintings by Marcel Alcalá; pictures frames and hand-carved wooden spoons by Nick DeMarco; Goodnight Moon character-inspired candles by Janie Korn; candles made in Goodnight Moon's color palette by Crying Clover (Sara Gernsbacher + JPW3); ceramic clock on the mantle by Keith Simpson; ceramic bowls by Lauren Elder; ceramic mugs and bowls by Shino Takeda; bedside rug and ottoman by Tamika Rivera; painted silk curtains and pillows by Fort Makers Co-Founder Naomi S. Clark; and a dollhouse light, black balloon sconce and etched wooden cubes by For Makers Co-Founders Nana Spears & Noah Spencer; and more.
Goodnight Moon, written by Margaret Wise Brown and illustrated by Clement Hurd, was first published in 1947 but Fort Makers curated a collection of goods that give it a modern spin. It's such a classic that its place in American culture is forever cemented through an "understanding of comfort, sleep, compassion and imagination."
"While subtly subversive, Goodnight Moon allows us to see through the eyes of a child, and instills in us essential tools for innovation. That's something worth celebrating," says Fort Makers Co-Founder and Creative Director Nana Spears. "We asked each artist to further rekindle their childlike understanding of the world around them, and create objects uninhibited by the horrors of adulthood. What better remedy than comfort and play?"
Goodnight House runs through May 27th, 2021 at Fort Makers, 38 Orchard St, New York, NY 10002. Gallery hours are Saturday, 12-6pm and appointments are available Thursday-Sunday, 12-6pm.
Photos by Joe Kramm, courtesy of Fort Makers.