FRAME Kitchen Elevates a Copenhagen Apartment
FRAME Kitchen Elevates a Copenhagen Apartment
1/10 Photos
2/10 Photos
3/10 Photos
4/10 Photos
5/10 Photos
6/10 Photos
7/10 Photos
8/10 Photos
9/10 Photos
10/10 Photos
Emilie Marie Bech recently utilized Reform's FRAME Kitchen designed by Note Design Studio for her apartment in Copenhagen, Denmark. The historical apartment's beautiful details were amplified by the kitchen's clean lines and minimalist look.
The craftsmanship of the kitchen was one of the main reasons as to why the client decided on FRAME. Although they went with the painted variation, the details of the wood can still be seen. The drawers in oak tie the rest of the space in with the kitchen nicely.
Since the kitchen and dining room are adjacent and placed in the same space, emphasis was placed on creating a warm and welcoming atmosphere. Ample storage and tabletop space was also taken into consideration, bringing in the use of tall cabinets to maximize the vertical clearance.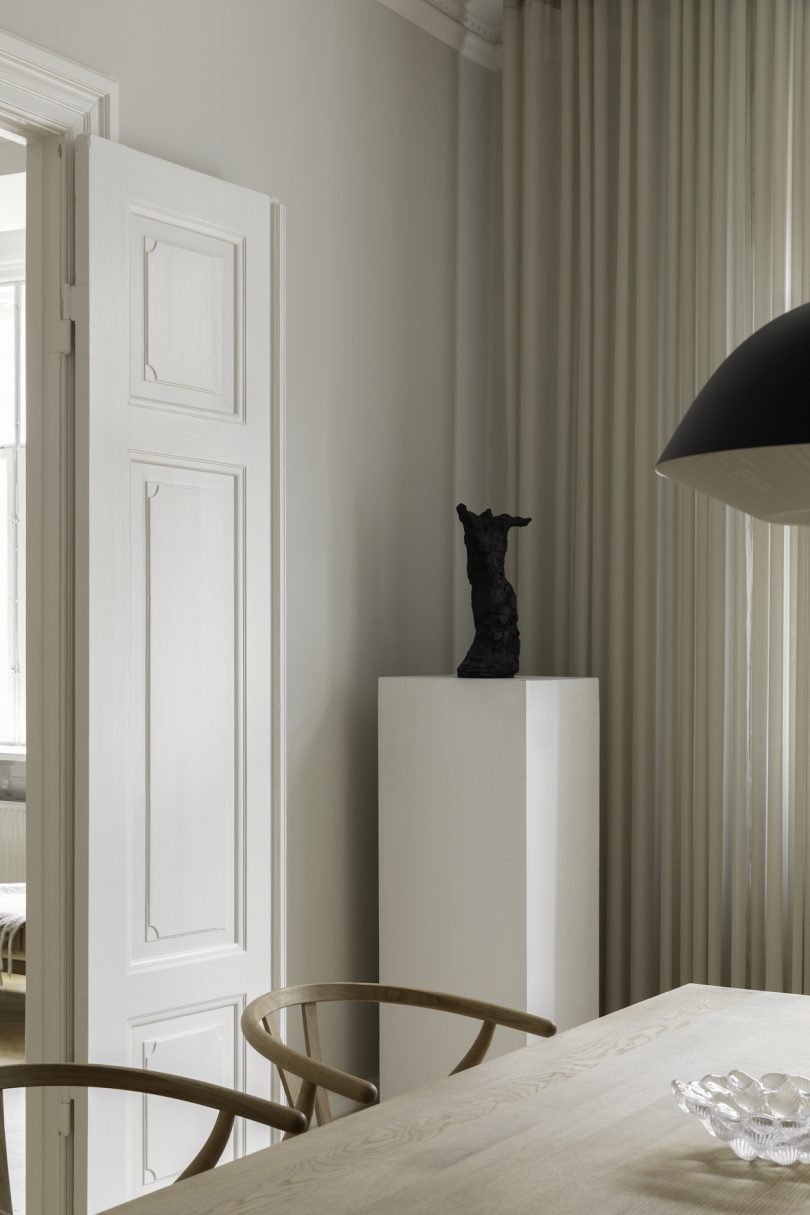 Photography by Monica Steffensen
Modern Love
Whether you want to show some love to your partner, friends, pets, or just get a treat for yourself — you'll find plenty of thoughtful, design-driven Valentine's Day gift ideas in the Design Milk Shop.