If you combine fine French dining, a touch of Art Deco, and a bohemian twist, you have Bibo, a newish restaurant in Hong Kong. Bibo is not only the restaurant's name, it's the nickname of a discreet artist and coordinator behind the project. Working with Substance, the restaurant aims to redefine understated luxury.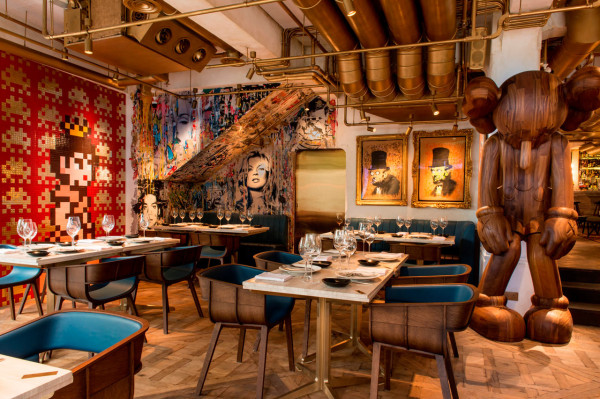 The first of its kind, the restaurant is an ongoing project that works with artists, both contemporary and street, from around the world and displays their work together in the space. It's a new way to dine and see art. So far they've shown works by Vhils, Invader, JonOne, Stohead, Kaws, JR, Mr Brainwash, Ella & Pitr, Mist, MadC, Banksy, Jean-Michel Basquiat, Damien Hirst, Daniel Arsham, Jeff Koons, King of Kowloon, Shepard Fairey, Takashi Murakami, and Yayoi Kusama.
Working within a historic building on Hollywood Road, Substance came up with the idea of a 1930s design that would be modern enough for what they were going for and still able to display the art.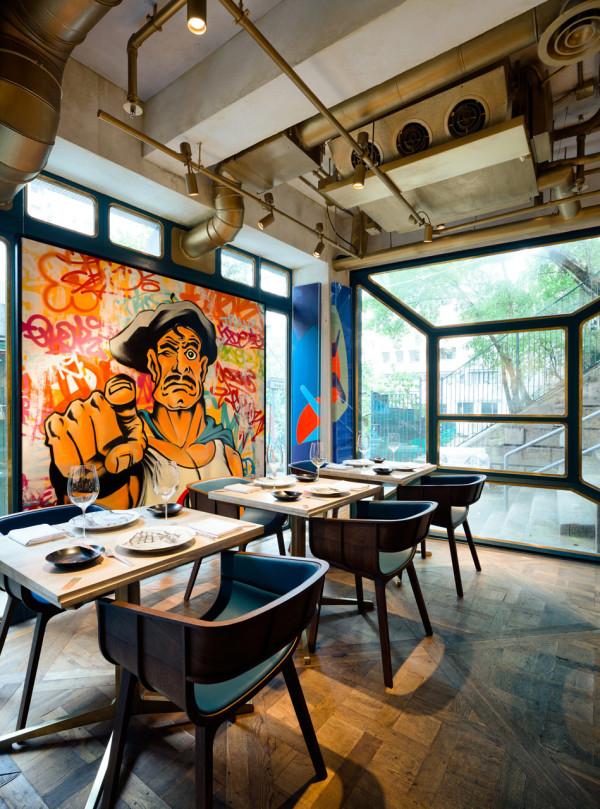 The older building would typically be a place that street artists would gravitate towards to spray paint so it seemed a natural fit.
While street art is a focus, the restaurant still has an opulent and glam feel with brass pipes, arched ceilings, and parquet floors.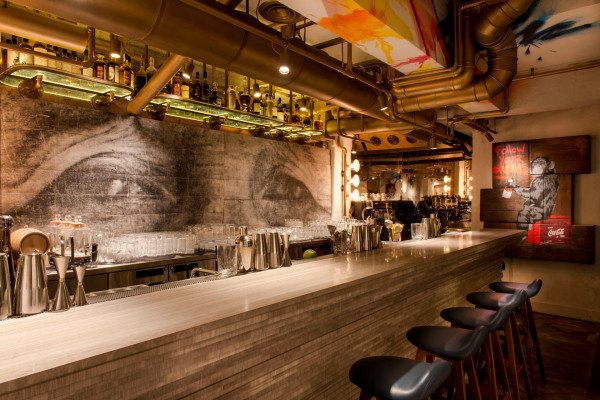 The design doesn't feel forced. It feels like they converted the space into a restaurant and worked with the history that had evolved over time there.
They created a new history for the building by developing a fictional story of it being a former tram headquarters. You'll see moments that remind you of trains throughout.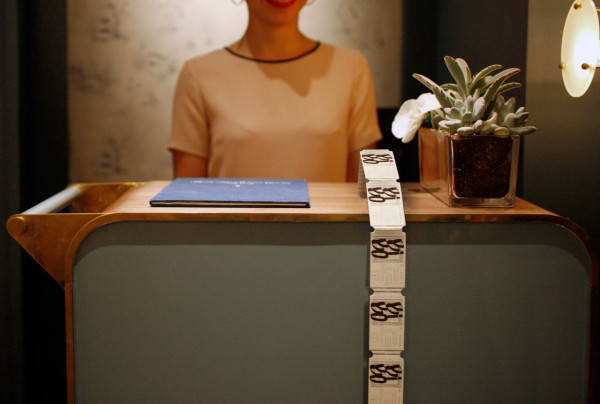 Photos by Red Dog and Nathaniel McMahon.