Caroline and I chose these colorful, patterned abstracts this week for inclusion in our Society6 art collection Design Milk Dairy. We bookmarked these quite some time ago and were just itching for the perfect time to add them.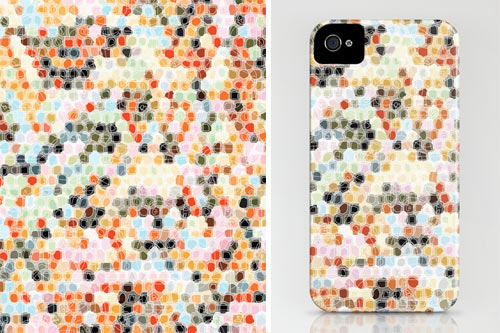 Spot Luck by Jenean Morrison print and iPhone case
STACK by Sharon Turner print and iPhone case
Pyramid Scheme by Jacqueline Maldonado print and iPhone case
And finally, Bitmap by Simon C Page, which is only available as a print.
In an ongoing effort to support independent artists from around the world, Design Milk is proud to partner with Society6 to offer The Design Milk Dairy, a special collection of Society6 artists' work curated by Design Milk and our readers. Proceeds from the The Design Milk Dairy help us bring Design Milk to you every day.