I love breakfast!
Let's All Go And Have Breakfast by Teo Zirinis
By now you're probably aware of our Society6 curated art collection, The Design Milk Dairy. Each week, I have been adding new prints to the collection, usually on a theme. The DMD offers prints for sale along with iPhone cases, t-shirts, laptop skins, and more in support of the online art community, something I'm very passionate about.
This week I'm hungry for some brekkie!
Start the day with a rainbow by Rick Crane
Breakfast At Tiffany's by Brian Wilcox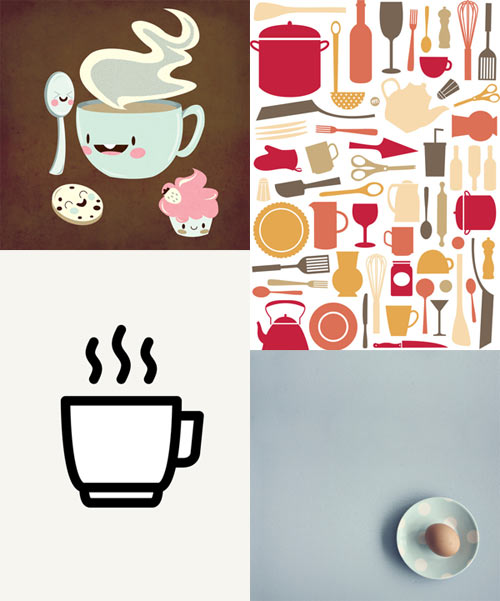 More breakfast-related prints that are already in the Dairy (from top left, clockwise): Coffee! by Gina Mayes, Kitchenware by Ankepankedesign, The Egg by Gabriela Da Costa, Coffee – Drinks Serie by Icon Prints.
In an ongoing effort to support independent artists from around the world, Design Milk is proud to partner with Society6 to offer The Design Milk Dairy, a special collection of Society6 artists' work curated by Design Milk and our readers. Proceeds from the The Design Milk Dairy help us bring Design Milk to you every day.