Design studio Gabriel Scott creates contemporary furniture & lighting pieces. With backgrounds in architecture, industrial design, and fashion design, Gabriel Kakon and Scott Richler
have offered pieces to the  to-the-trade furniture market in the U.S. and Canada since early 2004. Recently, the company has branched out with the launch of the Blackened Gold collection, a chic, contemporary line of occasional tables and lighting pieces available on the retail market. For their Friday Five, Kakon and Richler have chosen to explore the five senses, saying "they are all equally important to our daily life and creative process."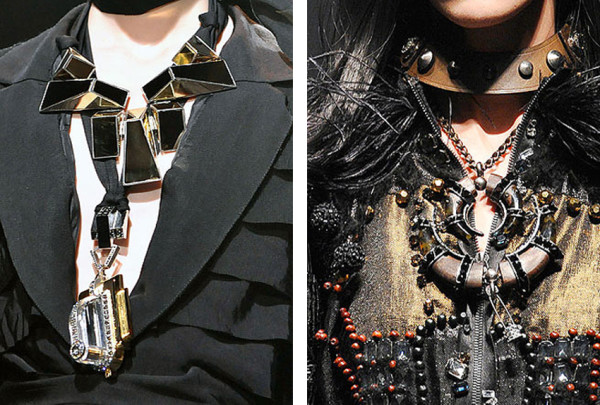 1. Touch: Lanvin Jewelry
We often turn to jewelry to seek inspiration for our furniture and lighting pieces. It's a large part of Scott's background and allows us to seek beauty in form and finishes. We often visit the LANVIN jewelry collection to truly get inspired and get the right feel through these beautiful works of art.
2. See: The Artwork of Clio Honig
We're big on supporting local talent, and CLIO HONIG is one artist that is easy to support. Gabriel collects many of her oil-based portraits as well as her striking sketch works. Les Enfants Terribles series (literally 'The Bratty Children') is a personal favorite.
3. Hear: The Royal Tenenbaums Soundtrack
From playing in the background at Sunday brunch, to keeping us awake at the office, this album always finds its way into our lives. With an eclectic mix of many legendary musicians, the sounds of this motion-picture masterpiece have truly been dear to our hearts and moods throughout the years.
4. Smell: Tom Ford Oud Wood
For Scott, Oud Wood is the scent he won't do without. It is leathery and woody, but still evokes style and refinement. This fragrance epitomizes what designer Tom Ford is all about, and what we strive for in our work; simple style with substance.
5. Taste: Olimpico Coffee
This is a special place for us. We meet here early every morning to get our day started with a cup of the most authentic Italian coffee. Olimpico is a neighborhood staple, in the Montreal 'Mile-End' district, and we love that's its right around the corner from our office and studio.