Fujifilm's Instax Mini Link Is a Smartphone Printer That Fits in Your Pocket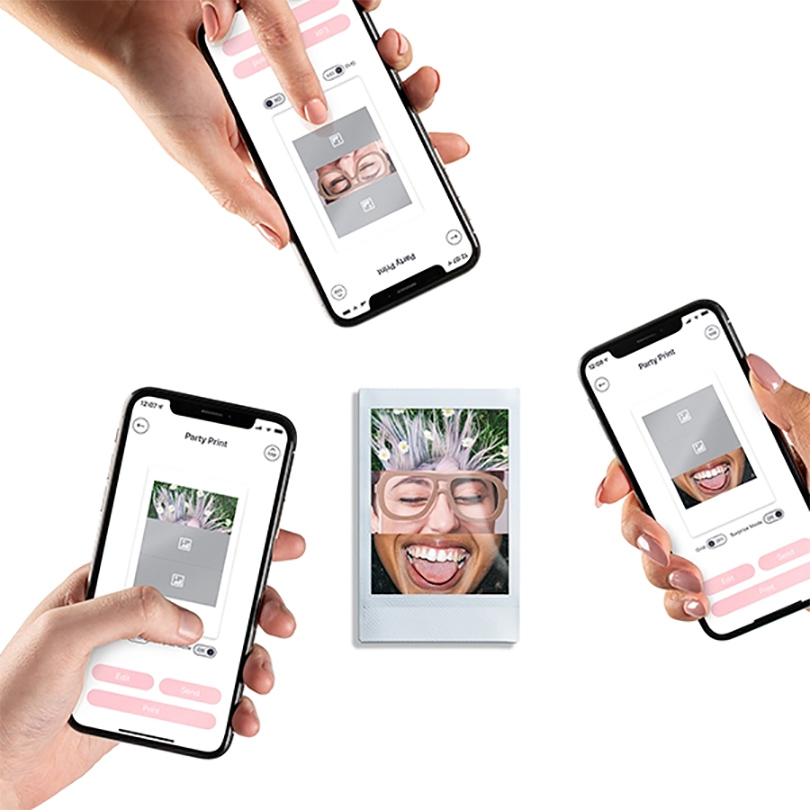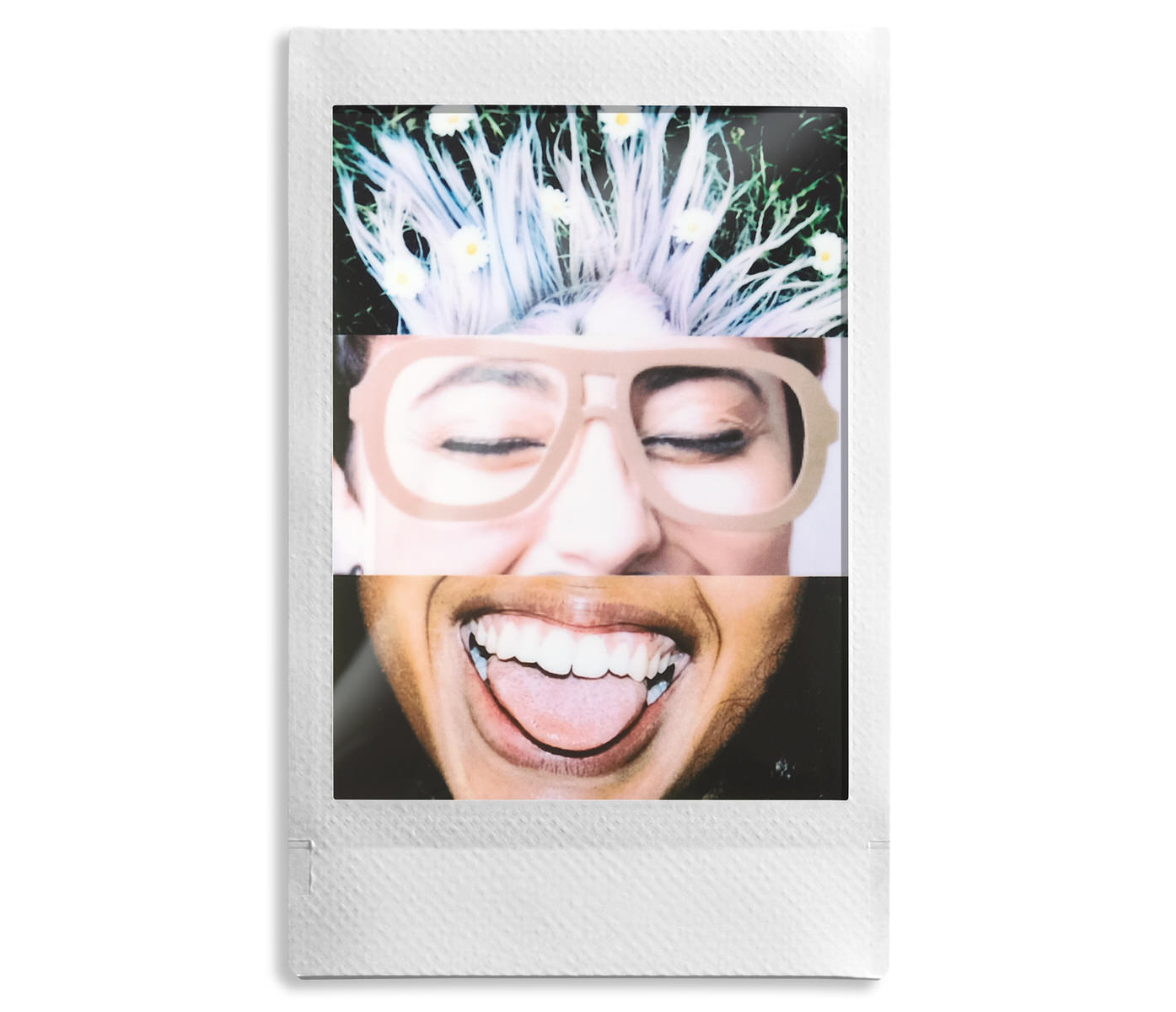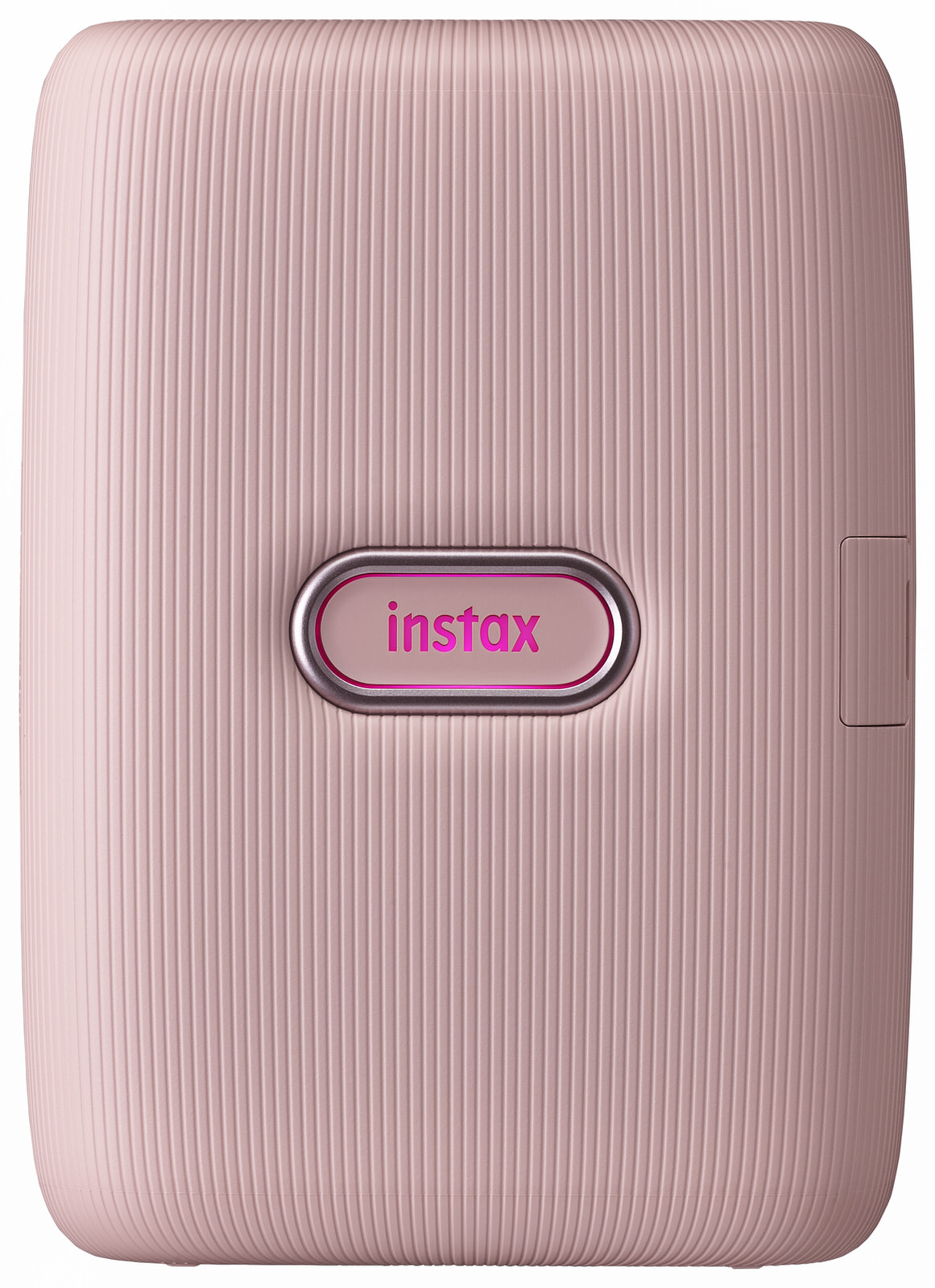 Fujifilm's Instax Mini Link Is a Smartphone Printer That Fits in Your Pocket
1/7 Photos

2/7 Photos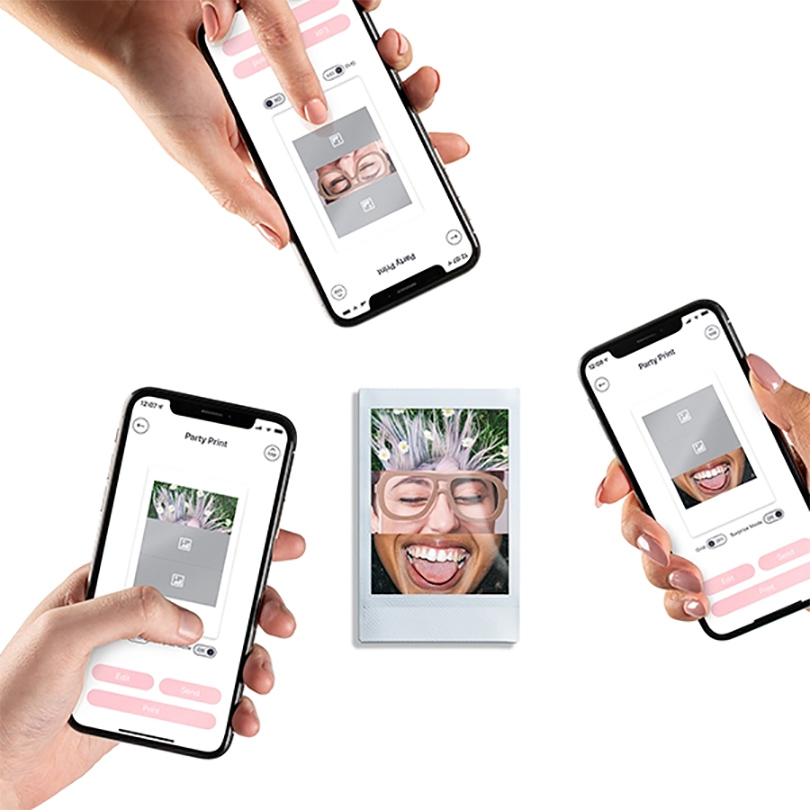 3/7 Photos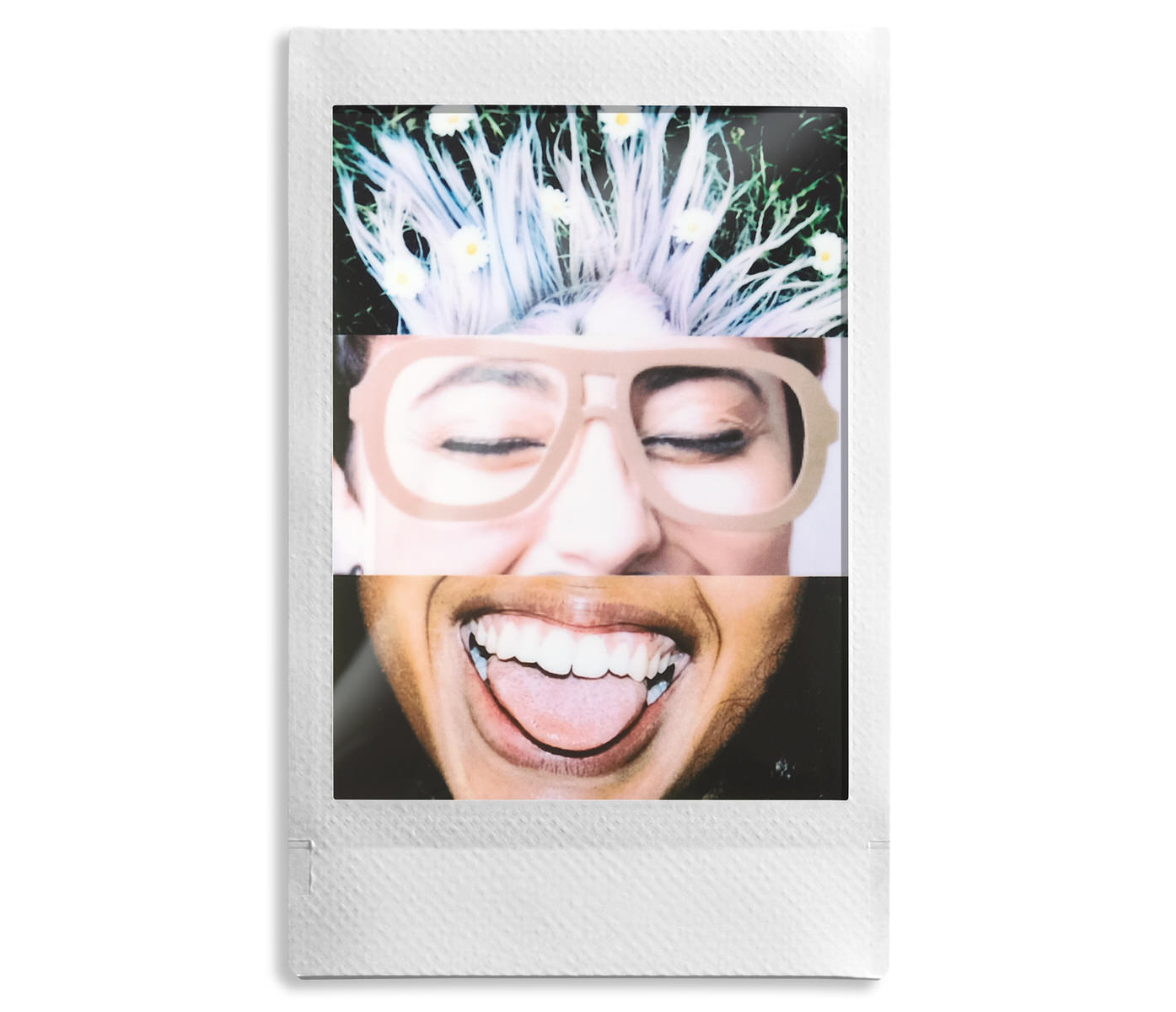 4/7 Photos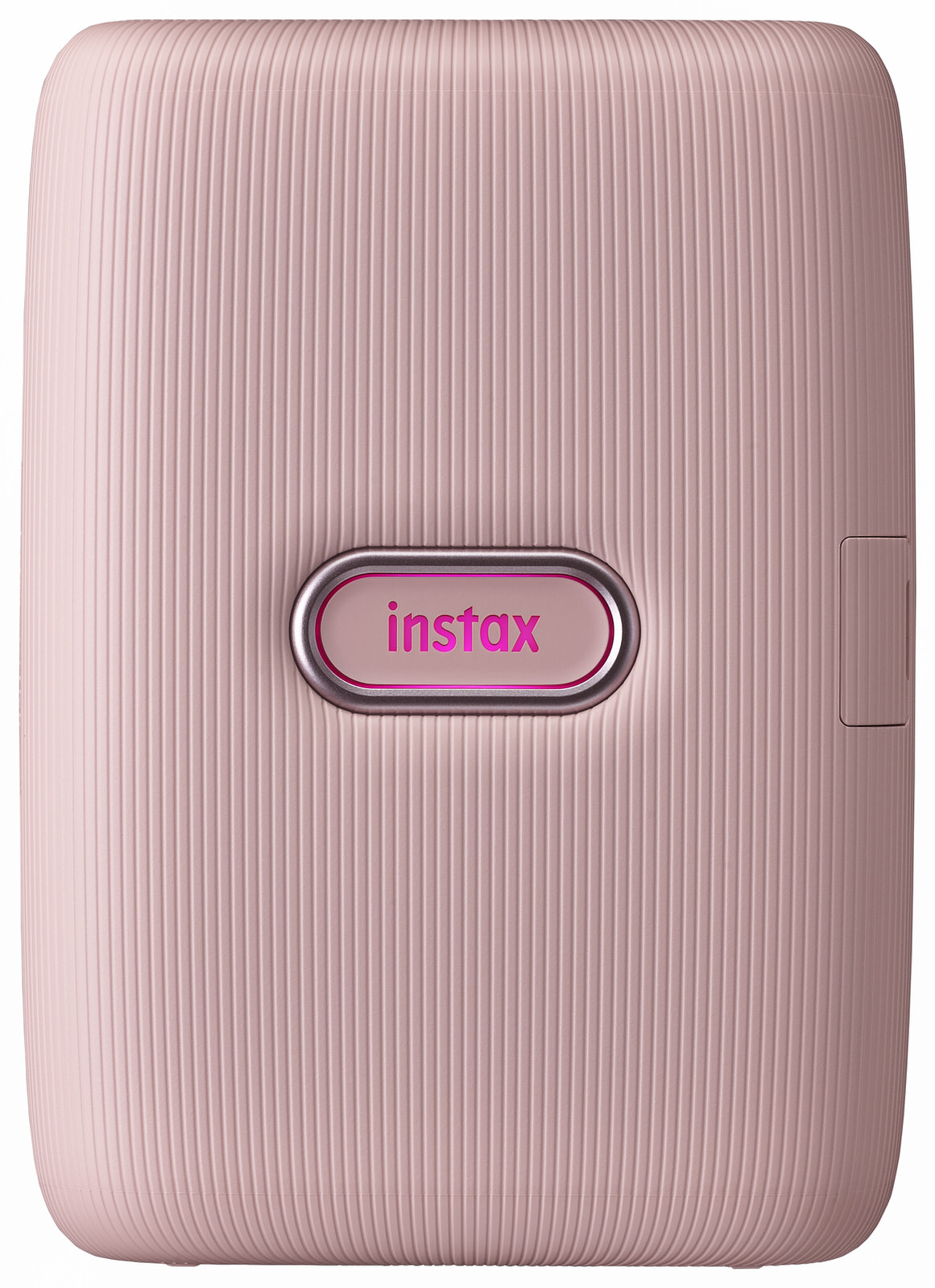 5/7 Photos
6/7 Photos
7/7 Photos
Years ago while hosting a picnic, I made a bold request among my friends. I asked if they'd do me a small favor for the day and put away their phones while we were hanging out together. In lieu of their phones, I handed out a pair of Fujifilm instant film cameras to share/use during the duration of the afternoon. Over the span of several hours, and armed with several packs of instant film, these friends used the cameras to capture numerous moments of warm smiles and raucous laughs that I still often bring out to admire today, reminiscing how we had all once gathered to watch as our photos developed, eager with a level of anticipation no Instagram ever conjured.
While sharing photos by text, DM, or social media accounts have all become par for the course in the era of the smartphone, there is still a certain level of delight unique to printing out an image onto a real tangible photograph you can share. Instant photos reproduce moments with a degree of unpredictable imperfections, which strangely adds to their charm.
The Fujifilm Instax Mini Link Mobile Printer preserves the same unique features of their instant film camera counterparts, operating as a mobile photo printer with a dedicated Android or iOS compatible app. It also borrows some of the key image editing/customization features we've become accustomed using smartphones as our primary camera: photo frames, collages, split prints, and even the option to print a photo still freeze framed from a video.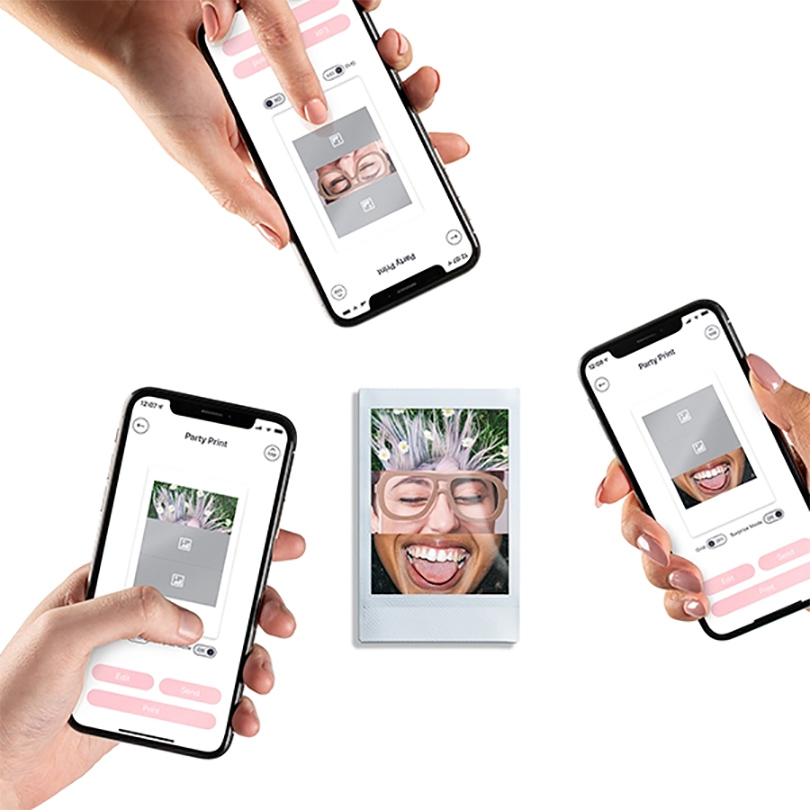 But arguably the coolest and most fun feature the Fujifilm Instax Mini Link harbors is its ability to connect up to five smartphones. Once connected, up to five people can add a photo from their own device; each is then added to compose a single image in the form of a photo collage using the device's Party Print feature. Because almost everyone loves a surprise, the collage is only revealed upon printing, "generating a sense of excitement when used at a party or other social events."
For more flirtatious socializing, there's the Match Test which uses a short survey via the app to produce a couple's compatibility ratings, which the Instax Mini Link prints across the bottom of photos as a colorful ratings chart. A "Sketch, edit & print" mode invites users to add handwritten notes or doodles to any image before printing.
For any Nintendo Switch diehards out there, Fujifilm also has announced a new special edition that adds Pokemon or Nintendo-themed frames to photos, and lets you take the pictures you shoot in games like Animal Crossing: New Horizons, Super Mario Odyssey, and New Pokemon Snap.

If you already own a Fujifilm X Series or GFX System digital camera, you can also use the Instax Mini Link to print directly via Bluetooth. Whether you're capturing photos via smartphone or with a Fujifilm camera, the Instax Mini Link is fast, transferring a print wirelessly in just 12 seconds. In instances where everyone might want a copy, there's the option to print multiple photos of the same image continuously, accessed by holding the unit upside down and pressing the power button.
The Instax Mini Link is available in Dark Denim, Dusky Pink, and Ash, ready to instantly commemorate your special moments in print photography.