All concrete, all the time. Smitten with the modern and minimal look of concrete, French design studio Delatour Design Lab created a new series of furniture and unique objects, all featuring concrete.
The collection gives nod to Art Deco and modernist architecture, with minimalist and modern styles. Though each piece is characterized by modern streamlined shapes, geometry, and simplicity of volumes, they still maintain a sense of decorative beauty found in Art Deco styles.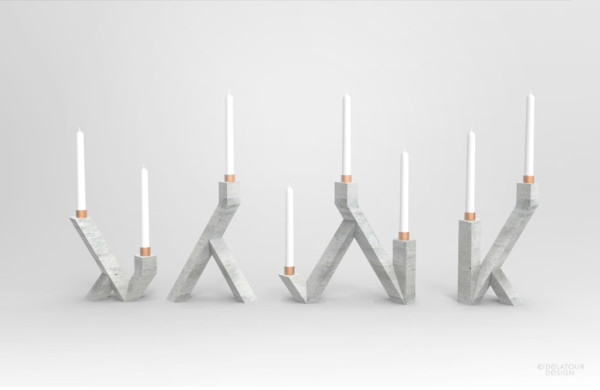 Concrete is also a symbolic material. It represents strength and durability, and also acts as a steady, unchanging part of your life. The concrete in the collection has been modified to be lighter, while still maintaining the unchanging foundation of heavy concrete. Pink brass and copper act to warm up each piece. The collection includes a dining table, candlesticks, mirrors, a cabinet, chest of drawers, console table, and pedestal.