Futuristic Forms + Age-Old Material: Meet the Basket Collection
Futuristic Forms + Age-Old Material: Meet the Basket Collection
1/19 Photos
2/19 Photos
3/19 Photos
4/19 Photos
5/19 Photos
6/19 Photos
7/19 Photos
8/19 Photos
9/19 Photos
10/19 Photos
11/19 Photos
12/19 Photos
13/19 Photos
14/19 Photos
15/19 Photos
16/19 Photos
17/19 Photos
18/19 Photos
19/19 Photos
Designer Joe Colombo is known for his futuristic style, love of technology, and affinity for synthetic materials. How did the Basket Collection, made from rattan, come about? Originally produced in the late 1960s by Pierantonio Bonacina, who first commissioned Colombo, the furniture has been reimagined by GUBI. After being out of production for decades, you'll see Colombo's touches in the organic lines, modern aesthetic, and innovative materials. The Basket Collection's new take stays true to the original while taking into consideration today's proportions and ergonomics.
"Joe's Basket Collection gives a new form to traditional materials, exploiting an innovative structure that had never before been used for such large and light products. It is really exciting to see it in production once again and to see Joe's work reaching new audiences through the collaboration with GUBI," said Colombo's former assistant and current Director of Joe Colombo Studio, Ignazia Favata.
Colombo's furniture has always been able to stand independently of its surroundings and architectural style and the Basket Collection stays true to that with its statement-making forms. It's comprised of a three-seater sofa, a two-seater sofa, and a lounge chair that share the same construction. The initial inner fiberglass shell has been replaced with a steel skeleton that not only provides strength and stability, it also is more environmentally responsible. The steel skeleton is covered with hand-woven rattan and oval stakes to hold the form, showing off both technique and material, industrial and artisanal. Rounded cushions made from supportive foam along with bolsters create an organic, inviting look, while the slender frames give a greater degree of cushioning. The smooth appearance juxtaposes the textured rattan pattern, and the cushions are available in a number of upholstery options for both indoor and outdoor use. They're also removable for easy cleaning no matter where used.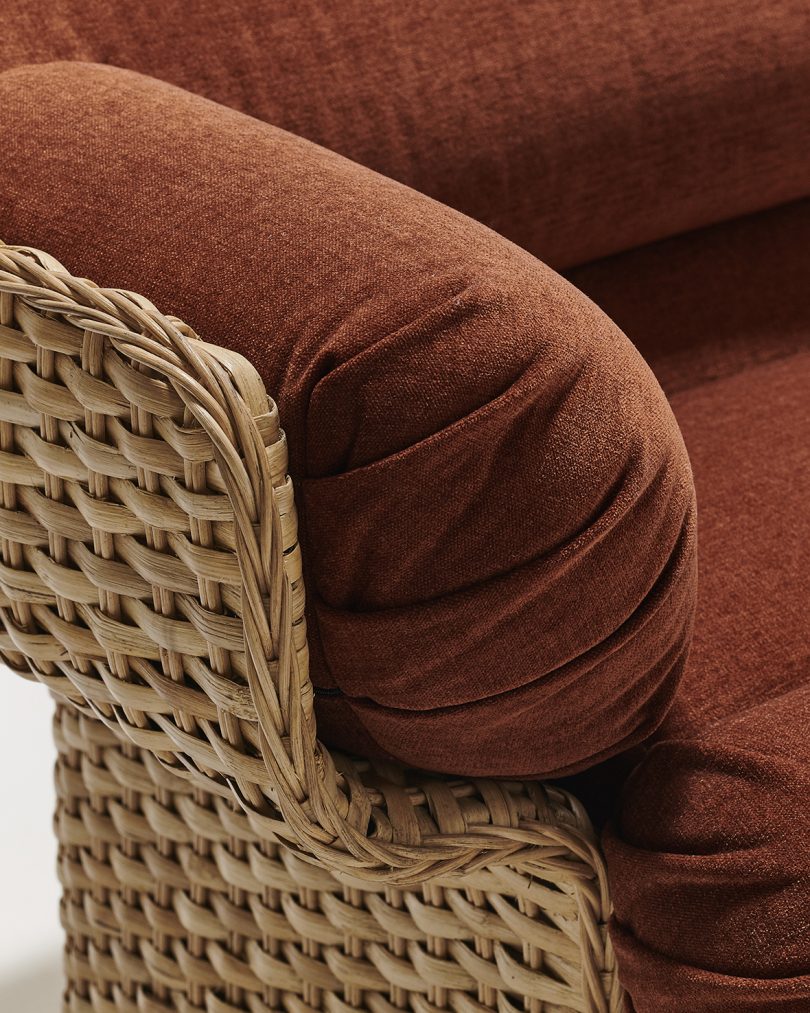 To learn more about the Basket Collection, visit gubi.com.